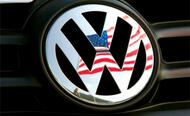 Volkswagen has agreed to an £11 billion settlement to compensate US customers, but some states are still pursuing legal action
Volkswagen could be sued by three states in the US despite reaching a settlement with regulators in the country last month.
Maryland, New York and Massachusetts are all filing lawsuits against the manufacturer in the wake of the emissions scandal, accusing it of violating state environmental laws and defrauding regulators, according to Reuters.
These lawsuits would be in addition to the $14.7bn (around £11bn) compensation package VW agreed to for US customers; the largest automotive settlement in US history.
The settlement means …read more
Source:: Autocar