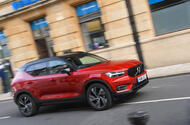 Can a shot of the Volvo XC formula work in its smallest measure? Six months will tell us
Why we're running it: To see if the XC40 has the substance in daily use to match its eye-catching style and if its showroom success is justified
Life with a Volvo XC40: Month 1
Top-quality cabin finish – 17th October 2018
The XC40's interior materials might not seem that interesting. But honestly, they are worthy of note. The industrial felt in the doors and around the footwell not only looks cool and original, but is also made from recycled plastic bottles. I like the ridged floor mats too. They're understated, smart and different from the boring equivalents.
Mileage: 1759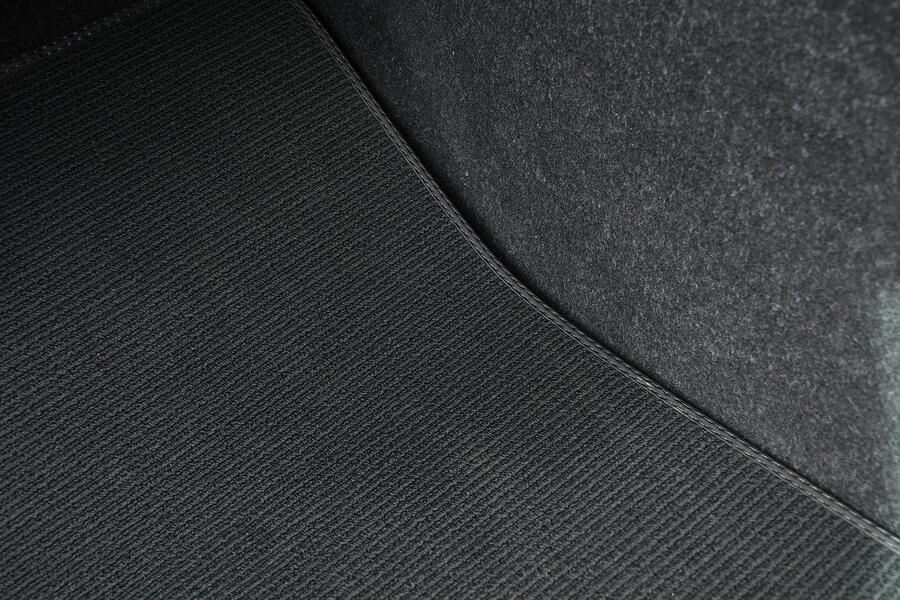 Welcoming the XC40 to the fleet – 10th October 2018
Reader, a disclaimer: I'm a Volvo fan. I love its cars for not being ostentatiously German yet still premium, I love them for having a bit of cool Swedishness about them and I love them for their comfort. I sold my 2009 C30 a few years ago, and still regret it.
I'm not alone, though. Volvo has undergone a resurgence in recent years, with an incredibly fresh model line-up (the oldest model, the V40, is five years old and will be replaced next year). Testament to this is last year's sales figures: Volvo sold 571,577 cars worldwide, an increase of 7% on the previous year. By comparison, Jaguar sold 178,601.
In the SUV sector, the XC90 and XC60 have already done wonders in their respective segments, but last year came arguably the most important of them all: the XC40.
This compact SUV brings some welcome fresh blood into a hugely competitive segment: it vies with the Mercedes-Benz GLA, BMW X1, Audi Q3, Range Rover Evoque and a plethora of cheaper but very good rivals, such as the Seat Ateca and Nissan Qashqai.
So far, the XC40 has certainly proved its worth. It sold 5610 units in Europe in July, more than the XC60 and more than double its rival, the Evoque – which is reason enough for Autocar to see whether the hype is justified by having one on our fleet for the next six months.
Looks are always subjective but, personally, I reckon Volvo has nailed the XC40. It manages to appear different from the XC90 and XC60 while still having a commonality and, crucially, it stands out from all the other compact SUVs on the road. Its British designer, Ian Kettle, has since been poached by Tesla, showing that it has been well received not only by buyers but the industry too.
We've gone for the middle-of-the-range petrol engine, the four-cylinder 2.0-litre producing 187bhp and called T4, in range-topping R-Design Pro trim. The T4 comes only with all-wheel drive and an automatic eight-speed transmission, although, of course, plenty of the variants are available with front-wheel drive and a manual 'box. For now, the entry-level D3 diesel remains the biggest seller in the UK, but Volvo expects it to swing towards petrol in the not too distant future.
Our XC40 achieves 0-62mph in a respectable 8.5sec. The fastest variant, the T5, shaves 2.0sec off that and the slowest is the D3 AWD with automatic gearbox at 10.4sec. Our car costs £35,820. We have plenty of options, but even the most basic XC40 has a good specification.
This includes navigation, a 9.0in centre console touchscreen, rear parking sensors, LED headlights with active high beam, cruise control and hill-start assist. Volvo prides itself on leading on car safety (earlier this year, research found that there had never been any passenger or driver fatalities from car-on-car collisions in an XC90 in the UK since 2004, when records started) and so it includes three safety systems as standard.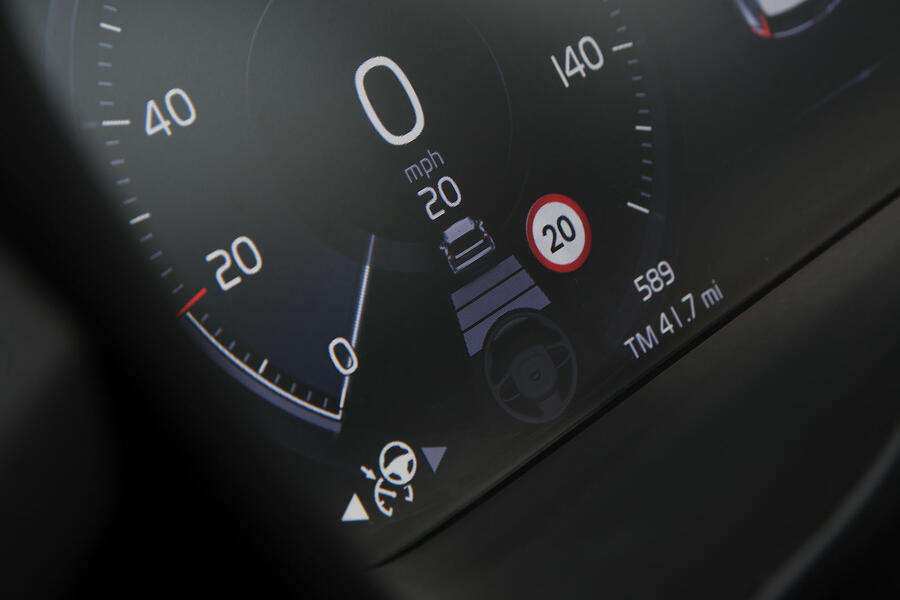 These are City Safety, which can detect pedestrians, cyclists and large animals, and front collision warning with fully automatic emergency braking; Oncoming Lane Mitigation, which automatically provides steering assistance if you drift out of your lane; and Run-off Road Protection, which tightens the front seatbelts if the car leaves the road and front seat frames with a collapsible section to reduce vertical forces and help prevent spinal injuries, says Volvo.
Our option list is extensive but most notable in terms of extra cost are two packs. The first, the £1500 Intellisafe Pro, gives you more safety tech, such as rear collision mitigation and cross traffic alert, as well as auto-folding door mirrors. The second, the £1600 Xenium pack, brings the panoramic sunroof, 360deg parking camera and automatic parallel and 90deg parking.
First impressions? As I'd hoped and expected: the XC40 is instantly comfortable. Comfortable on long and short journeys, with a cosy, enclosing interior that I expect will treat me well over the winter months.
It's perfect around town and surprisingly nifty getting into small spaces on narrow roads with parallel parking. I haven't pushed our XC40 on the handling front yet, but that's not its goal. Instead, the car offers light if not wholly precise steering perfect for urban driving. The R-Design Pro is a harder ride than some of the lesser trims but it is still acceptable over the endless speed bumps on my commute.
I have two minor gripes so far. The notch gearstick takes some getting used to. Presumably, it has been used to keep the feature as compact as possible, but even after a couple of weeks with the car, I sometimes have to check in the driver display that I'm in reverse, not drive, or vice versa.
The other thing is fuel economy. Official combined economy so far is 40.4mpg. We have got it to a best of 28mpg so will be watching it closely as we run the car in to see if or when that figure improves.
Second Opinion
I'm really liking the Volvo XC40. It looks great and is comfortable and well-finished. The ride's a bit lumpy at low speed but, if that's the price of …read more
Source:: Autocar