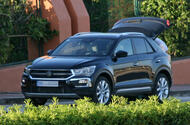 Volkswagen's answer to the Juke has been a long time coming, but here's our first glimpse of it in the metal
The Volkswagen T-Roc has been spotted testing for the first time ahead of its anticipated launch this summer.
Seen here almost completely undisguised, the car's styling takes clear inspiration from the Tiguan, albeit on a smaller, lower-riding body. The T-Roc also draws heavily from the next Polo, which was recently spotted.
The sighting follows the reveal of a CGI image – see gallery – which offered a first glimpse of the upcoming small SUV's design.
Given the T-Roc's size, it's likely to share engines with the Polo, as well as smaller Golf engines; the 1.0-litre three-cylinder and 1.5-litre four-cylinder petrol engines are mooted.
Read our review of a pre-production Volkswagen Up GTI
Diesel options will be 1.6-litre and 2.0-litre units, and four-wheel drive will be available as both an option, or standard on higher-powered models. Six-speed manual and seven-speed DSG automatic gearboxes are also expected, with the latter an optional extra.
A mild hybrid powertrain, which will be used soon in the Golf, may be carried across.
A 2.0-litre four-cylinder petrol engine with up to 242bhp will power the Nissan Juke Nismo-rivalling T-Roc GTI.
Plug-in hybrid (PHEV) T-Roc GTE and a fully electric e-T-Roc are also in the pipeline. Both variants will share powertrains with their Golf counterparts.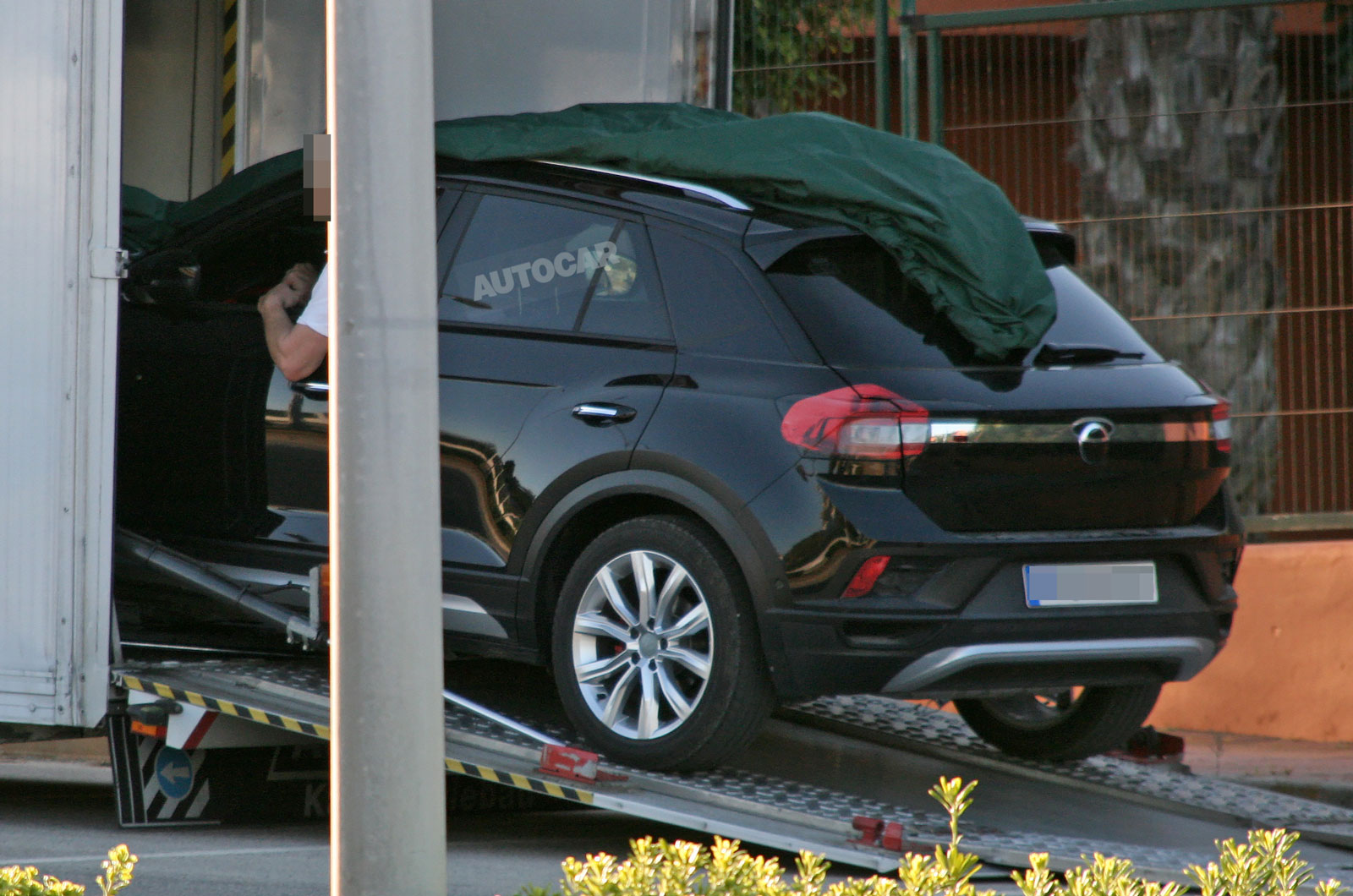 Take a look at the upcoming VW Touareg here
The T-Roc's dimensions should be largely unchanged from the 2014 concept; 4178mm in length, 1831mm wide and 1501mm high; considerably lower and shorter than the Tiguan.
The T-Roc is expected to cost from around £19,000; considerably more than rivals such as the Juke and likely to be more than rival cars from Hyundai, Kia, Seat and Skoda. The T-Roc will go on sale in autumn after making its debut in July. Despite other names being previously floated, the T-Roc name is tipped to reach production.
The T-Roc is aimed squarely at buyers who are less swayed by Volkswagen's traditional, practical approach, and is instead in keeping with the manufacturer's more emotional ethos, where design and personality play a more forthright role in the brand's strategy.
Take a look at spy shots of the upcoming small SUV from Volkswagen here
Source:: Autocar