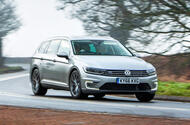 A plug-in hybrid load-carrier sounds like it should be a frugal, refined and practical antidote to the hassles of everyday life. Will that be the case here?
We're all for diversity around here. Among the current 30-odd cars on the fleet, we have a V-twin three-wheeler, a petrol V8, a tri-turbo diesel V8, a petrol W12, an EV, a parallel hybrid, two hydrogen fuel cell cars, a petrol-electric sports car and now this, the plug-in hybrid Volkswagen Passat GTE Estate.
Those last six cars are interesting because they represent a disproportionate 20% of Autocar's long-termer lineup – disproportionate because for now the real-world percentage of alternatively fuelled vehicles on our nation's roads is much lower.
Diversity, then, and pioneering the future of motoring – whatever that may turn out to be. And I suppose it's worth asking if that future is going to be one in which the plug-in hybrid prevails, and it's a question to which I hope to find an answer or, more likely, several answers, depending on your point of view. I already have a feeling, you see, that this car is going to cause some head-scratching.
We're pretty well acquainted with the Passat GTE. We've already road tested it, albeit in saloon guise, and subjected it, as an estate, to a comparison test, and the car has scored a solid four stars on each occasion. This Passat uses the Volkswagen Group's increasingly familiar petrol-electric set-up of a 1.4 TSI petrol engine, here making 154bhp, mated to a 113bhp electric motor and driving through a six-speed dual-clutch automatic gearbox. It's good for 0-62mph in a claimed 7.6sec, which isn't exactly slow.
The electric motor is powered by a 9.9kWh battery, which takes about two and half hours to fully charge via a wall box charger (at the office) or four and a half hours via a three-pin domestic plug (at my house). The battery lives under the rear seats and reduces fuel tank capacity from the 66 litres of a regular Passat to 50 litres.
You can have your Passat GTE in regular form, which comes quite well equipped, or in Advance trim, which is much more generous. We've gone for Advance, which includes VW's Discover Navigation Pro with an 8.0in touchscreen, adaptive cruise control, emergency braking, a panoramic sunroof and a fully configurable 12.3in-wide TFT instrument display. To that, we've added metallic paint, Dynamic Chassis Control (DCC, or switchable suspension settings to you and me) and the tech-tastic Driver's Assistance Pack. We've also got 'St Tropez' leather trim.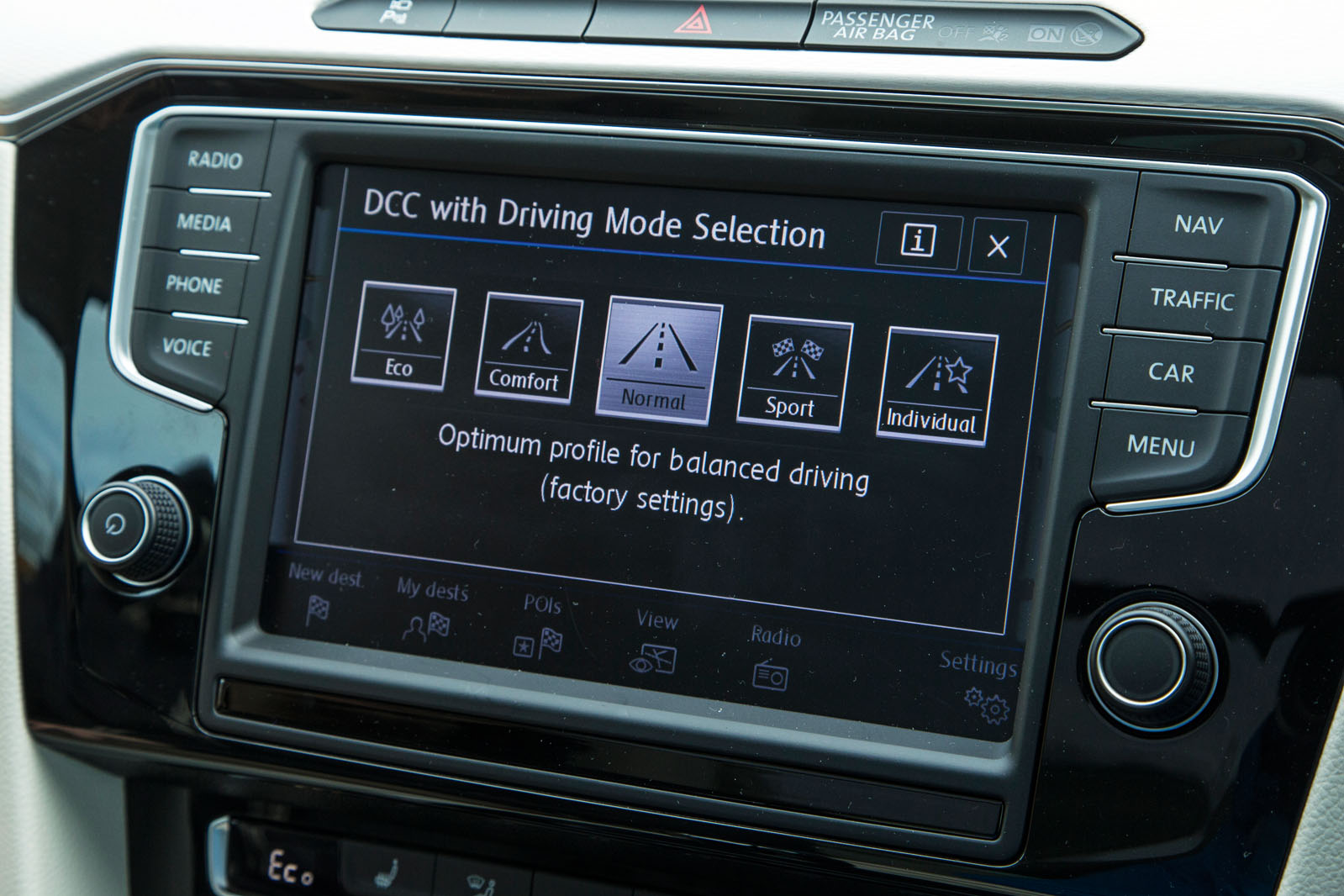 All of that means our car costs a hefty £44,860 before the government's £2500 grant for plug-in cars. Even without the extras, an Advance-spec Passat GTE Estate costs in excess of £41k, which potential buyers will have to bear in mind given that it puts the car in the firing line of the impending new VED rules for cars costing £40,000 and above, due next month.
That running-cost can of worms aside, the Passat is living up to my earlier suspicions and posing as many questions as it is answering them. Why, for example, does the petrol engine sometimes come on when I don't want it to, even at low speeds, in far from freezing temperatures, with a full battery and no air-con, heated seats or anything else switched on? Is there, meanwhile, a way of finding out the Passat's total mileage on electric power for any given journey if I'm switching between power sources? Among all of the other information – and there's a lot of it – that nugget isn't in there.
But the thing that's bugging me, and possibly you, the most is this: how economical is it? Specifically, how do I work out an accurate miles per gallon figure for the petrol engine? With any given journey being a mix of petrol and electric power, the traditional brim-to-brim calculation is corrupted by the fact that for some of the distance travelled no petrol was used.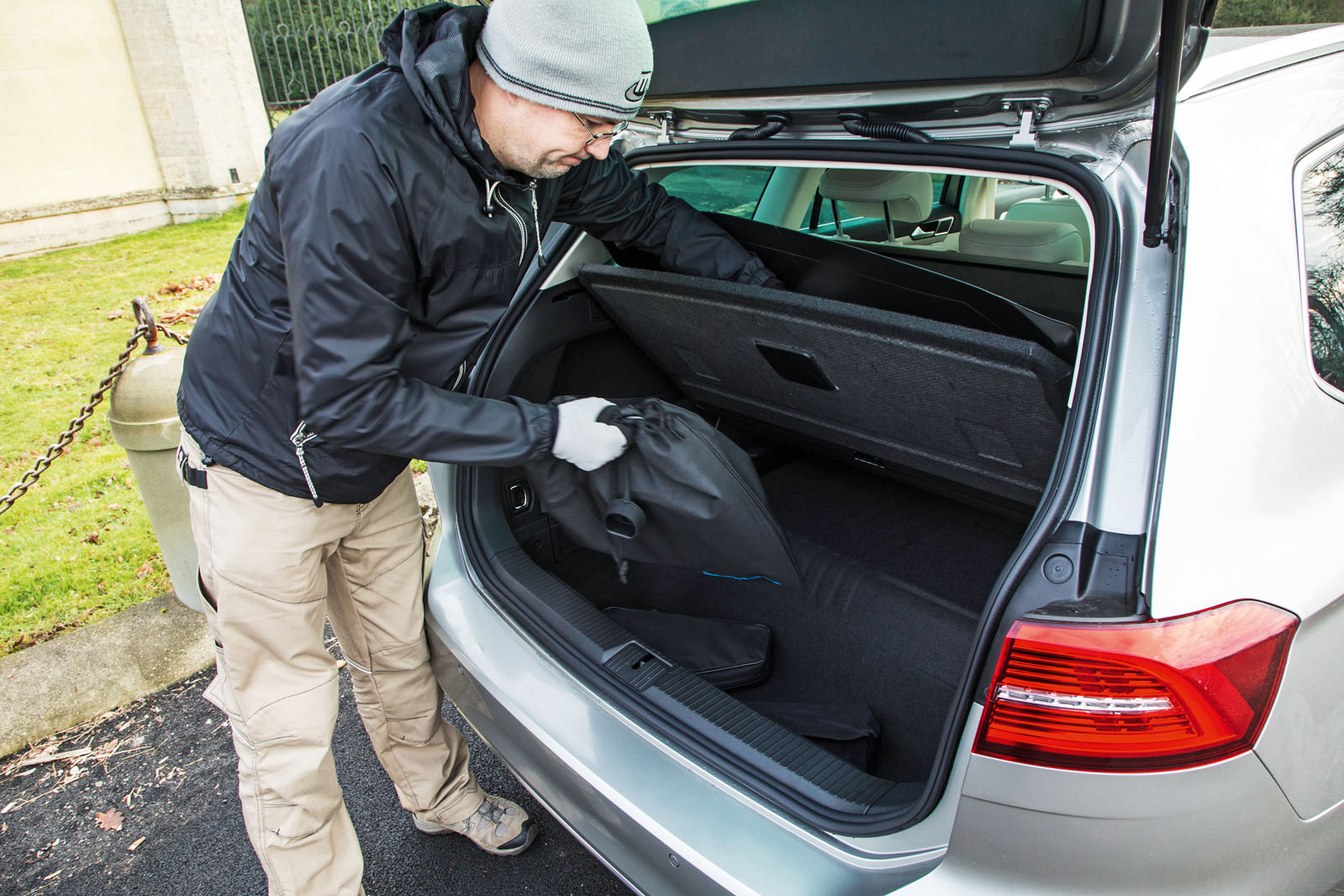 So on my 36-mile each-way commute, with a battery refill at each end, I've already been recording some pretty impressive figures – at least according to the trip meter. But the longer the journey (assuming it's non-stop), the less impressive the average economy figure for that journey, because the petrol engine does proportionally more of the work as the miles go up.
I could, of course, just drive around with an empty battery and work out the fuel economy that way, but to do so would utterly miss the point of having a hybrid powertrain in the first place and in no way reflect how I use the car.
In the meantime, I'm relying on the trip meter's claimed overall average figure, which right now is 60.9mpg. That's reasonably impressive, but all of my journeys so far have had some sort of electrical assistance, and I'm trying hard to optimise the free (or at least significantly cheaper) propulsion to best effect, which I've been doing by using electric power to get up to speed and then switching to petrol once I'm maintaining a relatively constant velocity.
If nothing else, I'm going to have a lot to write about in terms of economy, efficiency and running costs. You'll have to stop me if it gets boring (if you're not there already). Still, this is a big, practical car with a huge boot and lots of kit, so I'll be finding out how useful and usable much or all of that is. Stand by to be riveted.
VOLKSWAGEN PASSAT GTE ADVANCE DSG ESTATE
Price £39,770 (after £2500 gov't grant) Price as tested £42,360 (after grant) Options Driver's Assistance Pack Plus (including emergency assist intervention, dynamic light assist, lane assist, predictive pedestrian protection and traffic jam assist) £1225, Dynamic Chassis Control £725, metallic paint £595, rubber boot mat £45 Economy 60.9mpg Faults None Expenses None
Source:: Autocar