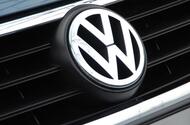 Millions of Volkswagen cars are susceptible to being unlocked via hacking, according to a report published by a team of experts
Volkswagen Group cars built between 1995 and 2016 are susceptible to being unlocked by hackers, a recent study has found.
The group of researchers, at the University of Birmingham and the University of Bochum, first discovered the hack in November 2015, and held talks with the manufacturing giant, "and an affected sub-contractor" early this year. Affected models include many of those made by Seat, Skoda and Audi, in addition to VW-branded cars.
The published paper put the number …read more
Source:: Autocar