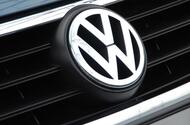 A report by the Transport Select Committee says that VW acted cynically in the emissions scandal, and the government must act to protect consumers
Volkswagen should be investigated and possibly prosecuted by the UK government because of the emissions scandal, according to MPs.
In a report published by the Transport Select Committee today, MPs also criticise the government for being too slow in reacting to VW's misconduct.
The report says strong action must be taken and proper sanctions enforced against manufacturers to deter similar scandals in the future.
Chair of the Transport Select Committee, Louise Ellman MP, said VW has acted cynically …read more
Source:: Autocar