Taking a ride in Range Rover's newest and most important car, and the little-known prototype which foreshadowed it five decades ago
"A gentleman is never exact," – or so I've heard it said. Perhaps that means his car needn't be either. This speedometer certainly isn't. Having accelerated in unhurried but generous style away from the car park of an English country pub and up through its four manually-selected gears, the 'classic' Range Rover Velar prototype I'm driving can't decide if I'm doing 49mph, 55- or something in between.
Before the introduction of the latest addition to the Range Rover family, I'd doubt if more than a handful of people in the world remembered there ever was a Velar. The model identity was a ruse: an invention of Rover's development engineers of the 1960s, who wanted to disguise the origins of their prototypes for the very first Range Rover, and who hit upon the direct Latin translation of 'I hide' – which it just happened to be possible to spell using letters already used on the front of a Land Rover.
Opinions differ on how many Velar prototypes were built between 1967 and 1970, but our Land Rover source reckons only nine are still in existence. And yet, however rare and little-known, the Velar fathered the original Range Rover (which has since fathered the Range Rover brand) – and so using that moniker as an anchor for an entirely new product with no direct antecedent is a clever way to borrow a bit of historical authenticity. And, a cynic might argue, a new Range Rover product whose mechanical basis is fairly widely know to have been found within sister brand Jaguar's technical armoury could certainly do with every bit of added authenticity it can get, couldn't it?
So can the Velar connection be anything other than superfluous? Perhaps. Remember that the Range Rover sprung out of an earlier project to develop a 'Road Rover'; and that the new Velar is defined as the most road-focussed modern Range Rover model of them all.
The original one is from a time before the ever was a Range Rover. The defining SUV type it was translating was the Land Rover's. And it's certainly much easier to drive, and more manageable on the road, than the car that came to be known as the Defender.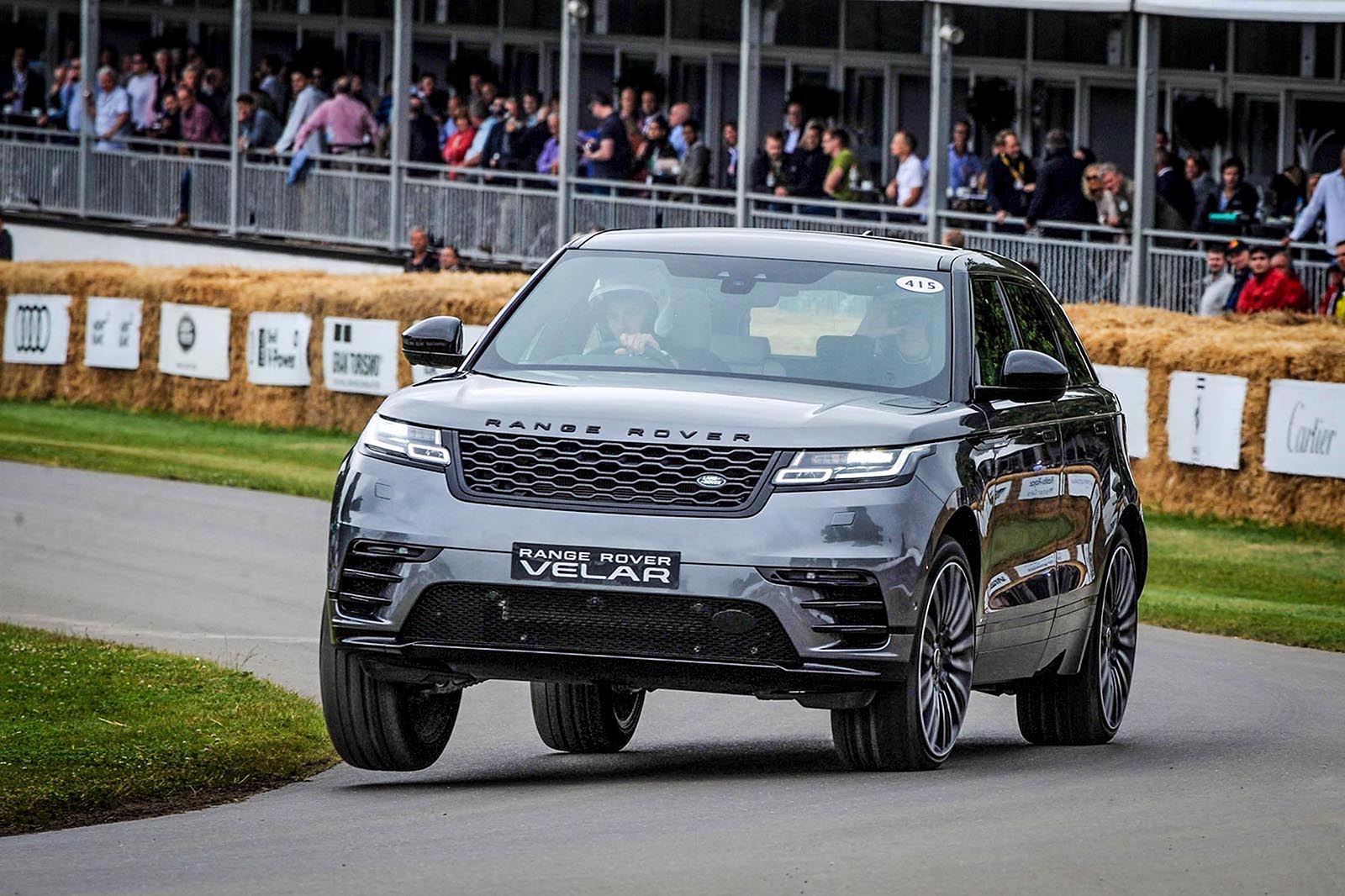 To a modern perspective, it's the luxury and refinement we associate with a Range Rover that's most obviously missing. The Velar has a medium-heavy clutch pedal and a long-levered and pretty stubborn four-speed manual gearbox; neither likes to be rushed.
Coming from the days before the Range Rover's 3.5-litre V8 was even fuel injected never mind enlarged, the Velar's engine produces a pretty modest 130bhp – but because the car's gearing is chosen to make that enough offroad as well as on it, it rarely seems to labour. There's easily enough torque to leave the car in top and let it pick up from low revs and town speeds, which it'll do willingly and smoothly – though slowly.
The steering is slow-geared: lighter and more manageable than an old Land Rovers (it must have felt like being spoiled at the time) and surprisingly easy-going at parking speeds. Undeniably vague around dead-ahead at road speeds, though, and requiring plenty of input for cornering. Body roll's pronounced, but there's a decent underlying grip level, creditable handling and good road speed stability. A much more supple and sophisticated ride than you'd have found on a contemporary Landie, too.
And what of the new Velar? We won't drive it for another few weeks – but Land Rover has just been good enough to let me ride passenger in the car at the Goodwood Festival of Speed. To suggest it seems in any meaningful way similar to the original would be a convenient but transparent fib. Obviously, Land Rover wouldn't be daft enough to introduce a modern car that was anything like a fifty-year-old car to drive; neither should it.
But you could certainly call these cars answers to the same question posed twice – once half a century after the other. The new Velar plainly has excellent, modern Range Rover level refinement, an isolated and serene ride, a cabin design that can be considered absolutely cutting edge, and handling dynamism made possible by material and suspension technology unthought-of in 1967. But there's a flavour of the same imperious view down the road in the new car as the old one has. And in the old one, you can sense the genesis of that filtered, isolating, low-altitude-but-still-intimate relationship with the tarmac that Range Rovers have always had – and that the new Velar looks set to develop in very interesting ways.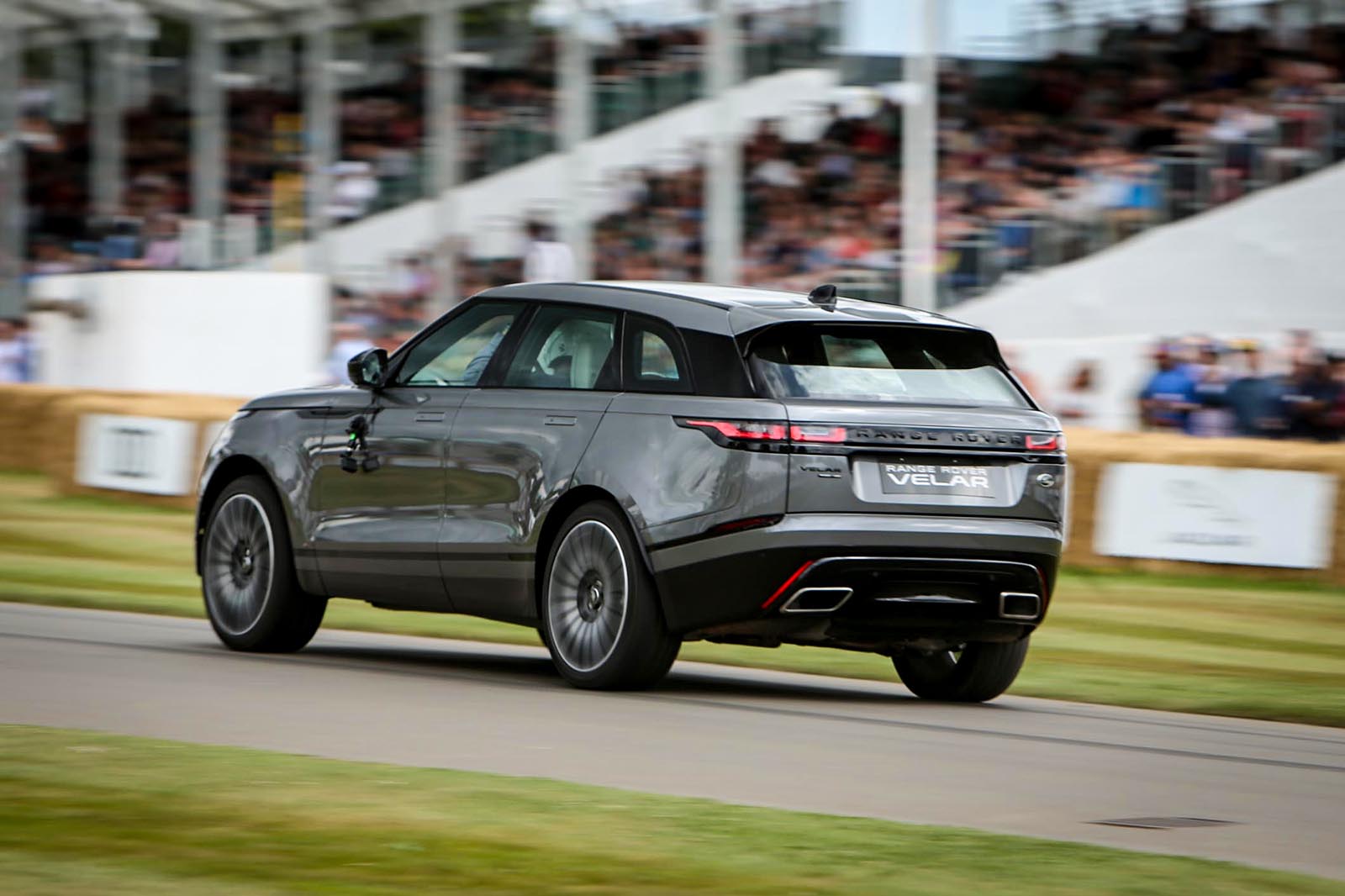 Source:: Autocar