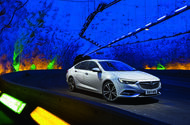 Our Norway route starts in Kristiansand
Just what is the new Vauxhall Insignia Grand Sport really made of? We take a four-wheel drive range-topper on an epic adventure
We saw the flash of his camera before we saw him.
Stark, inimitable white pops against the hell-black bluster of a cold night in Denmark. No other patron of the three-hour slow ferry to Norway had chosen to brave the rain, but our man was on a mission. Working his way methodically around our car, he had the cherished event committed to memory card in moments before making good his escape back up the queue of bemused North Sea crossers.
Such behaviour isn't uncommon in the esoteric world of driving just-launched cars, yet it generally doesn't occur when you're sitting in a three-box D-segment hatchback. The occasions when I can recall it happening to something sporting a Vauxhall badge (without a VXR emblem also attached) was bumped up from zero to one while we were waiting to board the boat at Hirtshals. But then I can't recall another recent Griffin wearer looking quite as good as the new Insignia Grand Sport, either.
Later, as we returned to the car after a substantial on-board buffet, our Norwegian shadow reappeared, keen this time to speak. Ours was the first new Insignia he had seen and he was very excited, albeit in a typically understated Nordic way. He was definitely getting one. He didn't enquire about the comparative quality of the car. That piece of information felt like a given.
The days of Vauxhall, Ford or even Volkswagen rolling out another so-so mainstream saloon-shaped product are long gone. The D-segment, while at the moment stalwartly big-selling, is being squeezed from all directions – and most of all from above. The day BMW and Audi discovered they could sell entry-level compact executive saloons for D-segment money was a dark one indeed for the old batting order. It didn't stop the outgoing Insignia from selling like a hot cake, but even Vauxhall would admit that the premium manufacturers are now watched like W hawks seen from a rabbit warren. Hence the prospectively greater need for high-spec, high-powered bolters like this one: a 256bhp 2.0-litre petrol-fuelled, automatically geared, tri-coat painted, four-wheeldrive Norwegian heart breaker.
At £27,710, this model is almost the same price as an Audi A4 in SE trim with a 148bhp 1.4-litre TFSI engine. Except, of course, the Insignia comes exclusively in Elite Nav spec, the apex of Vauxhall's always perplexing grade triangle, which means you get all manner of highfalutin features, including LED matrix headlights, heated seats all-round, an 8.0in touchscreen, a Bose sound system, dual-zone climate control, sat-nav, OnStar connectivity (including a 4G wi-fi hotspot) and pretty 20in twin-spoke alloy wheels.
One of the few things not standard is the rubber orbiting those rims, the factory-spec set having been swapped out for Pirelli Sottozero mud and snow tyres – and that's a good thing, not only because it's March and it's the law in Norway, but also because we have not disembarked at Kristiansand to loiter in the fairly mild surroundings of the south.Instead, our destination, another coastal city named (irresistibly) Kristiansund, lies 620 miles to the north – handily adjacent to the Atlanterhavsvegen (Atlantic Road), an archipelago-hopping strip of tarmac often rated among the best road trips in the world.
Getting there requires long legs. Norway's comparatively small population and multiple geographic challenges mean that its motorway network is extremely modest. Typically, drivers find themselves on simple two-way highways, restricted by an 80km/h (50mph) limit out of town and the dread of formidable fines for going beyond it. This, then, is a great strength test of the new Insignia's desirability. A four-day, umpteen-hour sit-in, measured against the ability of premium rivals to convince drivers that their journey could not have been completed more contentedly for less money.
The roads stretching away from Kristiansand are unchallenging and, for the most part, covered in nothing more troubling than a murky coating of rain. It is quiet in the Insignia; partly because it is genuinely well insulated and partly because the car's supremely brilliant 4G network hasn't worked since Germany and we haven't yet persuaded photographer Luc's smartphone to stream Spotify into the car's very decent speakers.
Before long, the countryside abruptly submits to a blanket of snow. Although not nearly serious enough to threaten the frequently ploughed roads, it provokes the standard English response – a sudden and wanton desire to pull the car closer around you in much the same way you might suddenly stand up the collar of a warm jacket. In this respect, the Insignia doesn't disappoint – thanks, not least, to a £400 Winter Pack that adds a heated steering wheel to the standard seat burners and the armchairmimicking comfort of that newly raised centre console.
In a blizzard, you want three things: sure-footedness, an explicit sense of control and plenty of warning when it's all about to go awry. The Insignia, steadied on the soft compound of its Pirellis and incentivised by the tractionfinding shrewdness of the GKN Twinster clutch packs, summons up the first quality quite brilliantly – so much so that the steering's initial lack of bite away from the straight-ahead hardly matters. The car, driven with maximum respect for the proximity of barely discernible snow banks, hardly feels four-wheel drive at all. It just seems impassively and indefatigably go-forward.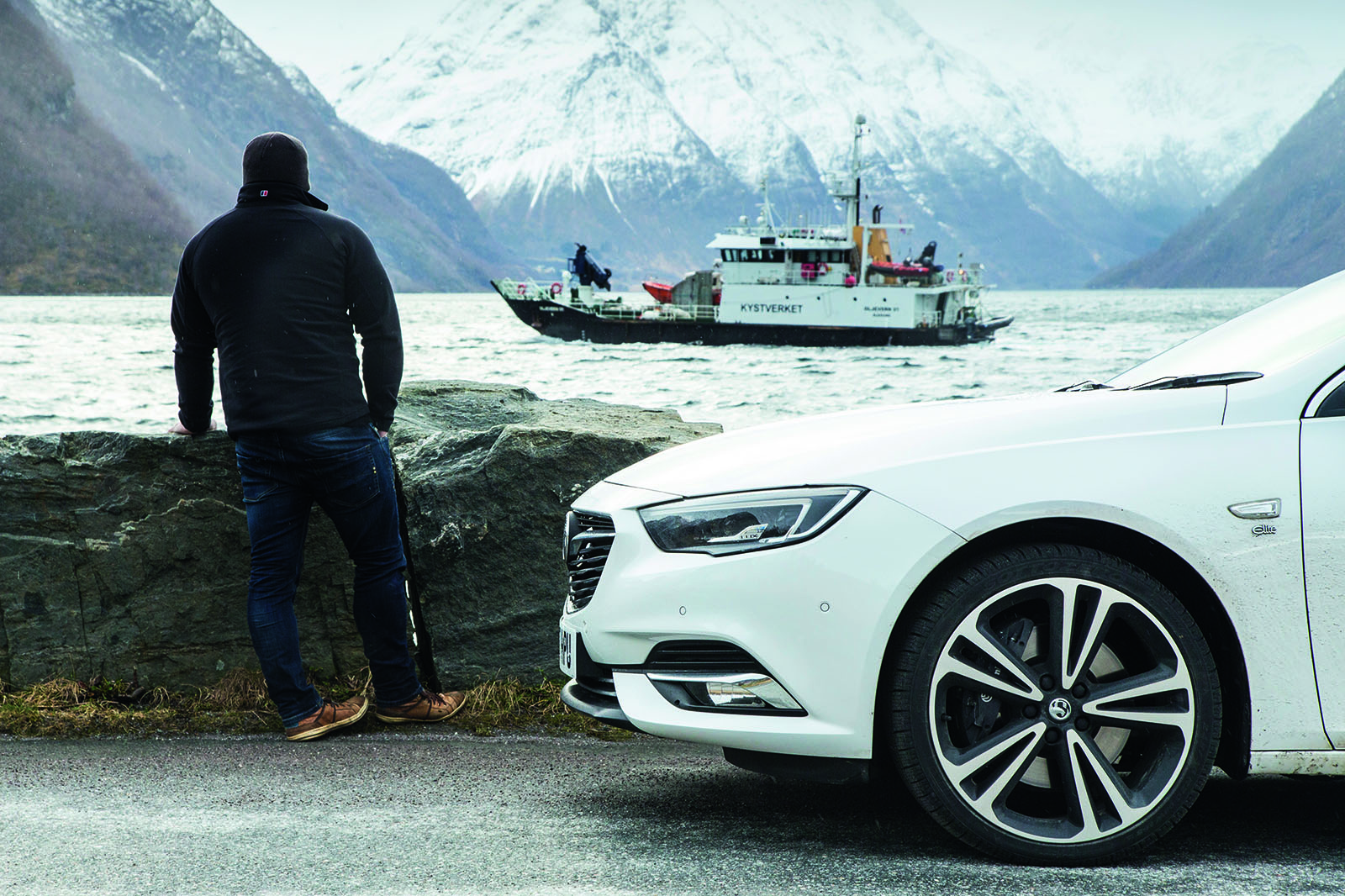 Until, that is, Norway shuts its roads. "Sorry, my friend, we closed to cars hours ago. Now we're shut to lorries, too, because the snow plough drivers can't see the road." And it gets better: the orange-clad killjoy explains that if we are hell-bent on getting to our destination, our best bet is a five-hour diversion, followed by a likely wait for a snow plough convoy the next day. Cue an hour's drive back down the mountain, followed by an unscheduled night in a youth hostel, followed by headaches and rethinks at sun up.
It is this sort of …read more
Source:: Autocar