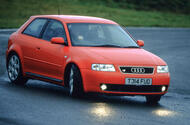 You don't have to spend 2017 Civic Type R money to enjoy everyday performance and usability. We scour the classifieds and discovers a cache of hot hatches available for just £2000
As the latest hot hatchbacks go, the new, £30,995 Honda Civic Type R represents decent value for money. But for the same £2000 that it costs to upgrade the Type R to GT spec, you could buy an entire used hot hatch.
That's a whole car for the same amount of money as sat-nav, a dimming rear-view mirror and a handful of other trinkets will cost. And far from today's ever- converging contenders, our rogues' gallery of 10 fast yet practical used cars, each available for two grand or less, includes a mish-mash of engine capacities, configurations and aspiration, with diehard-sating manual gearboxes and hydraulic steering aplenty.
For all its 316bhp, the latest Civic Type R is less than a second quicker to 62mph than this EP3 – the first Swindon-built Type R and the one that established the model in the UK as an affordable, reliable, practical and yet thoroughly unhinged hatch.
The EP3's 0-62mph metric of 6.6sec (for the facelifted version) doesn't convey the addictively bipolar power delivery of the 2.0-litre i-VTEC engine's cam-switching mechanism and the pace it delivers when pinned between 5000rpm and the hilariously lofty 8500rpm redline. You don't get that with the current or previous Type Rs, both of which trade instead on forced induction.
The EP3's 144lb ft may be chickenfeed in the context of 2017's turbocharging (you get about the same from a 1.0-litre three-cylinder Civic these days) but, if anything, its outrageous top-end responsiveness and induction howl seem even more startling now, and that tight, dash-mounted, six-speed manual shifter marshals the engine splendidly.
There's less sparkle elsewhere. Grip, body control and ride (gilded with the luxury of double wishbones at the back) are all suitably impressive, as are the brakes, but overly light, uncommunicative and borderline-vague steering and a lack of cornering adjustability blunt the drivetrain's edge. Steering and suspension revisions made during the wide-ranging, late-2003 facelift improved engagement a bit – albeit to the detriment of ride quality – and also added further throttle sharpness. There's nothing to be saved by choosing an older car with our £2000 price limit, so the refreshed model is the one to go for. It's easily spotted via the splurge of clear plastic in the rear lenses, while the original sports only a small, round clear patch.
While the new Civic Type R comes only with five doors, the EP3 does with three. In fact, it's a much smaller car all round, yet interior space is good, as is the driving position once you've nestled into the Alcantara- centred bucket seats. Don't expect a glut of gizmos, though: even air-con was an optional extra.
An annual £305 VED bill stings a bit, as does a group 34 insurance rating, but servicing (required every 12,000 miles) and parts are reasonably priced, and the engine's low-rev efficiency means fuel consumption approaching 30mpg should be possible with mixed driving.
Today, VTEC quite literally ain't what it used to be, but the EP3 offers a cheap and practical route back to those glory days.
The Mk1 Clio yielded the fabulous Williams model, but you're more likely to find love in the classifieds than one of those for less than two grand. So it falls to the Mk2 Clio 172 to represent Renault, maestros of the contemporary hot hatch genre.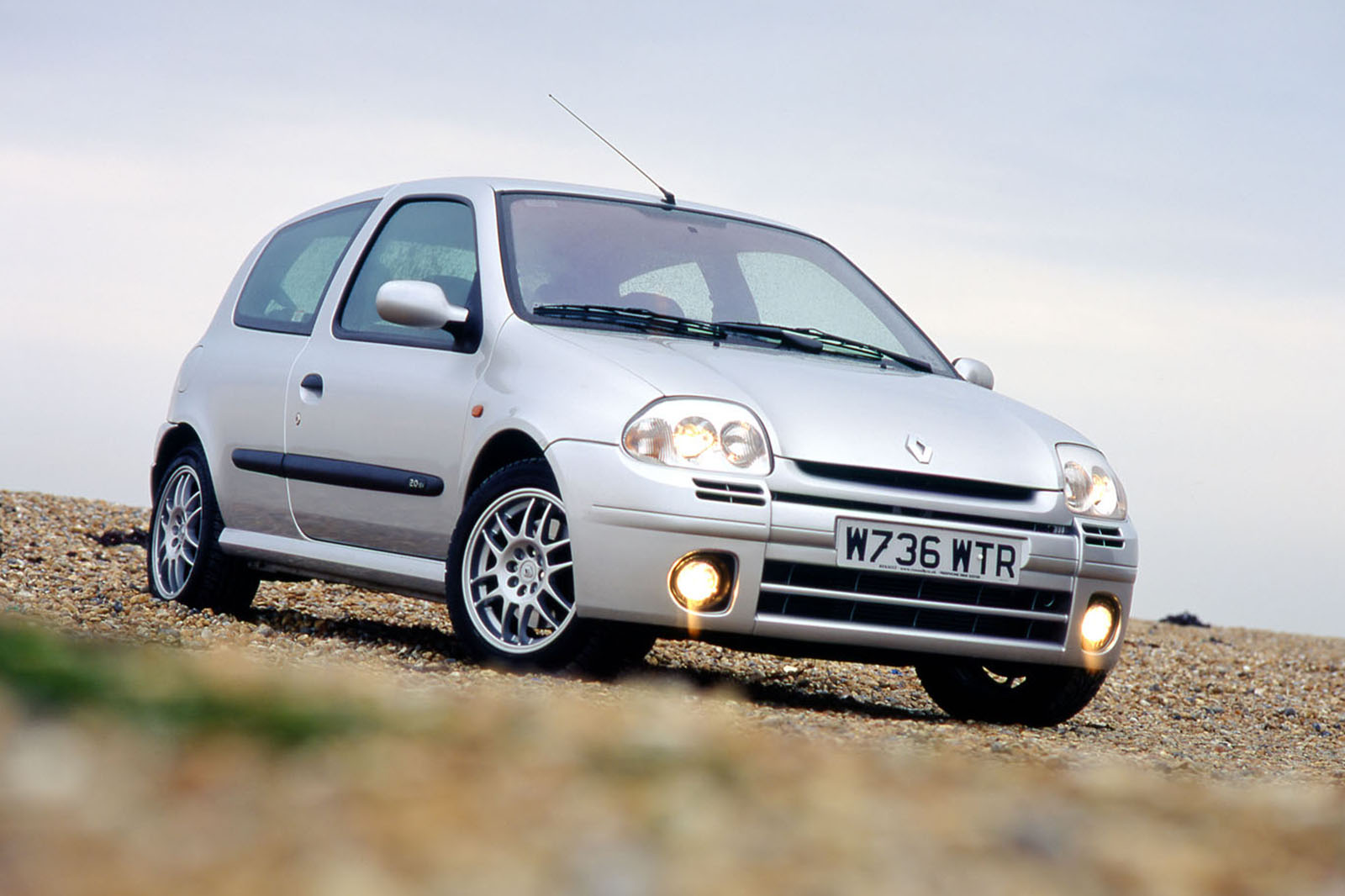 The big engine, small car formula gives the 172 a decent turn of pace, but that's as much to do with its trim 1059kg kerb weight as its tractable powerplant. The 172 is wonderfully agile, too, and the steering is chatty enough to warrant a gagging order by today's monotone standards. You'll also find examples of the even lighter 172 Cup and 2003's slightly more powerful 182 available within our modest budget.
Audi S3 Mk1
The oldest car here had the furthest to fall from its RRP, yet there are now S3s on sale within budget.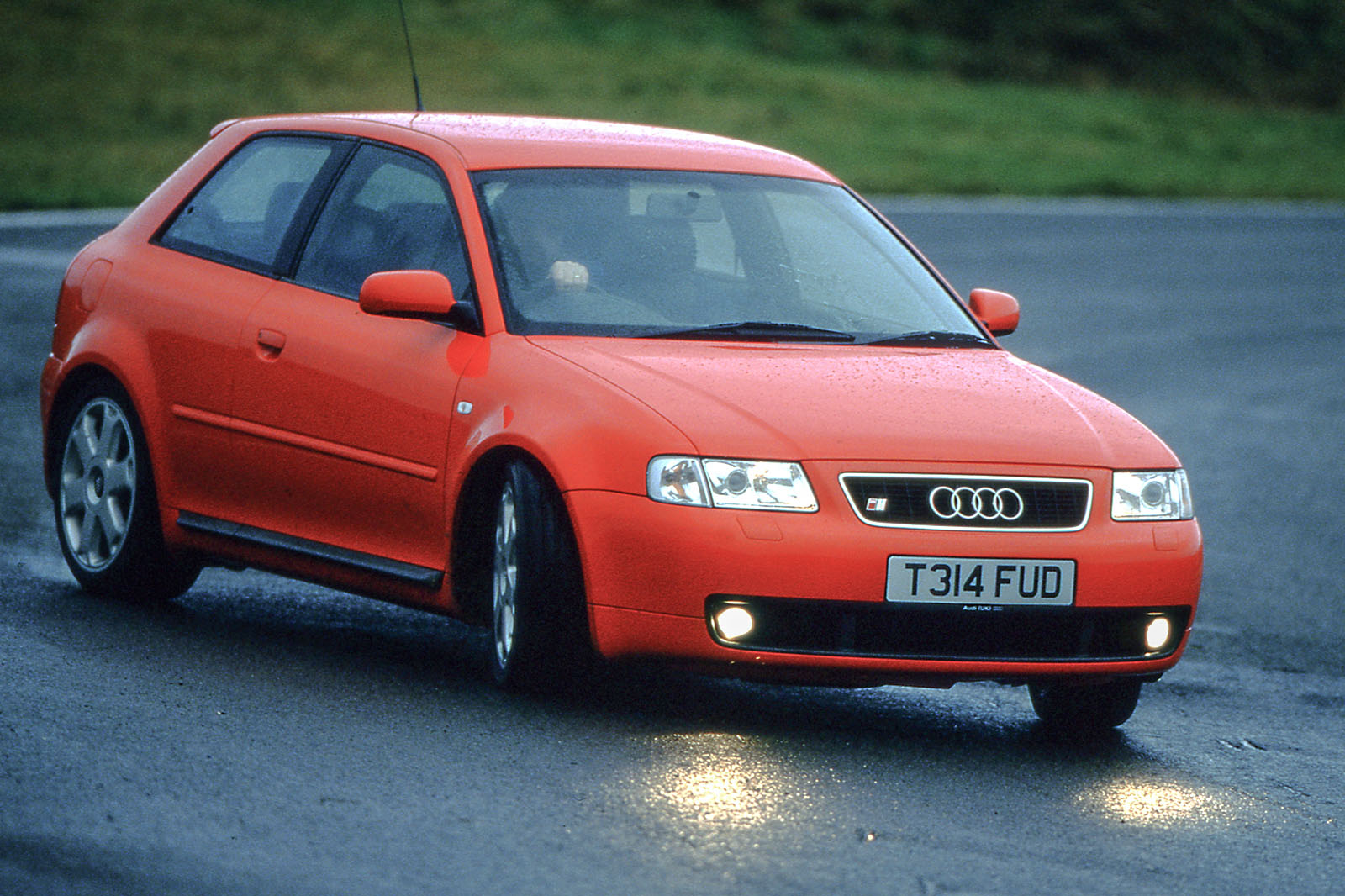 The turbocharged, all-paw, three- door Audi is only challenged by the BMW for quality, but given the Compact is oft seen as one of Munich's ugliest sisters, the S3 trounces it for desirability. It doesn't deliver the last word in engagement, but it's rapid, responsive of both throttle and steering and has a surfeit of traction. It's also well equipped, and you can even snare an uprated 225bhp car, introduced in 2001, for under £2k. Huge value for money.
Mini Cooper S R53
The concept of supercharging a hot hatch is an alien one in 2017; the blown Toyota Yaris GRMN will be a limited-run freak when it appears in December. But BMW did wonders by adding a Roots supercharger to the standard Cooper's underwhelming Tritec 1.6, delivering a slab of torque all the way from 2500rpm to 6000rpm that made for in-gear pace unknown among classmates.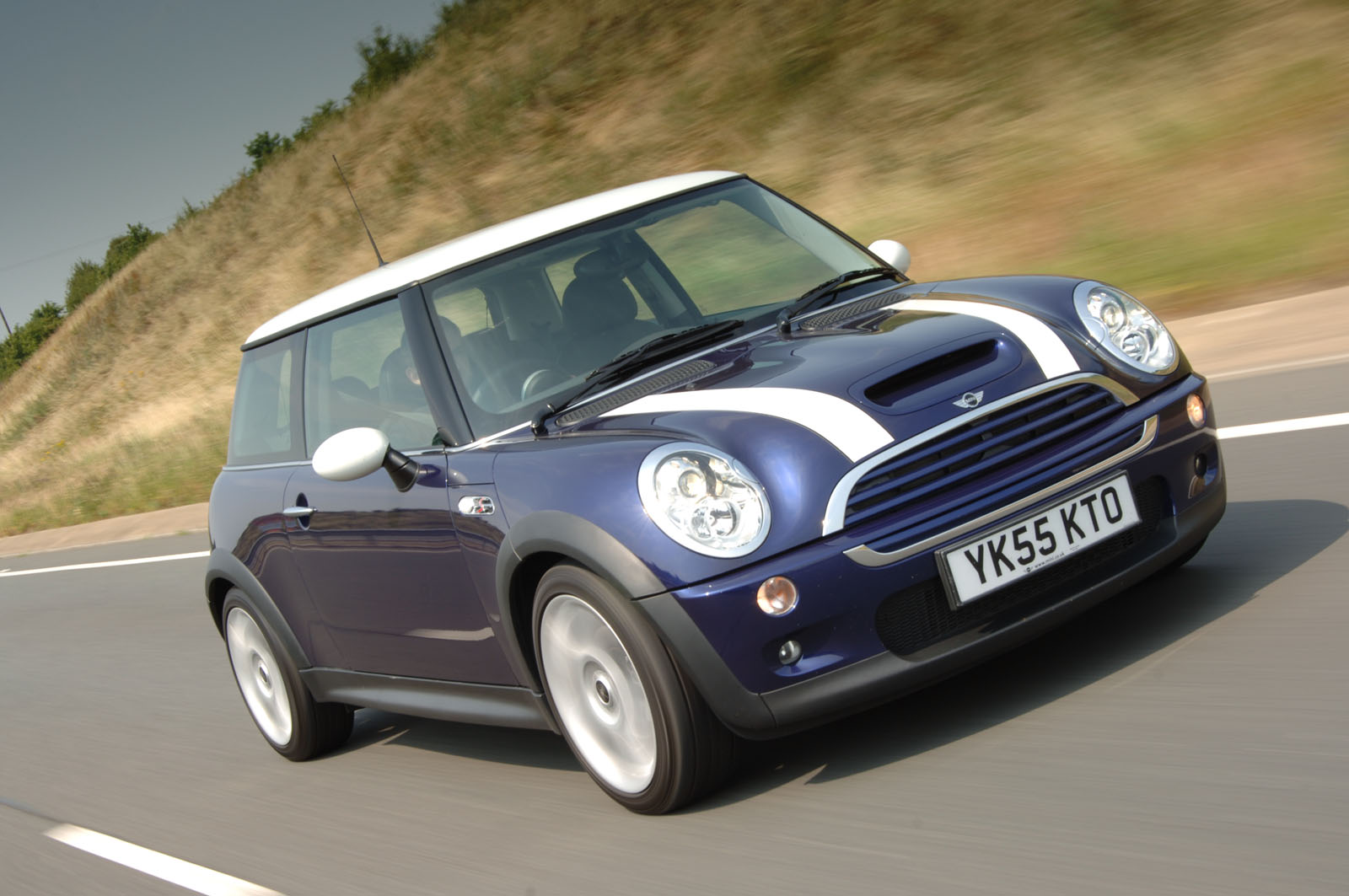 Despite foregoing an upgraded chassis, the Cooper S handles with superb responsiveness, body control, and grip only let down by artificial- feeling steering. The ride is a little busy and rear space is limited, but the handsome cabin wins points back.
BMW 325ti Compact
There was no six-pot E36 Compact in the UK, so the E46 325ti was the first – and last – hot version of the three-door 3 Series sold here.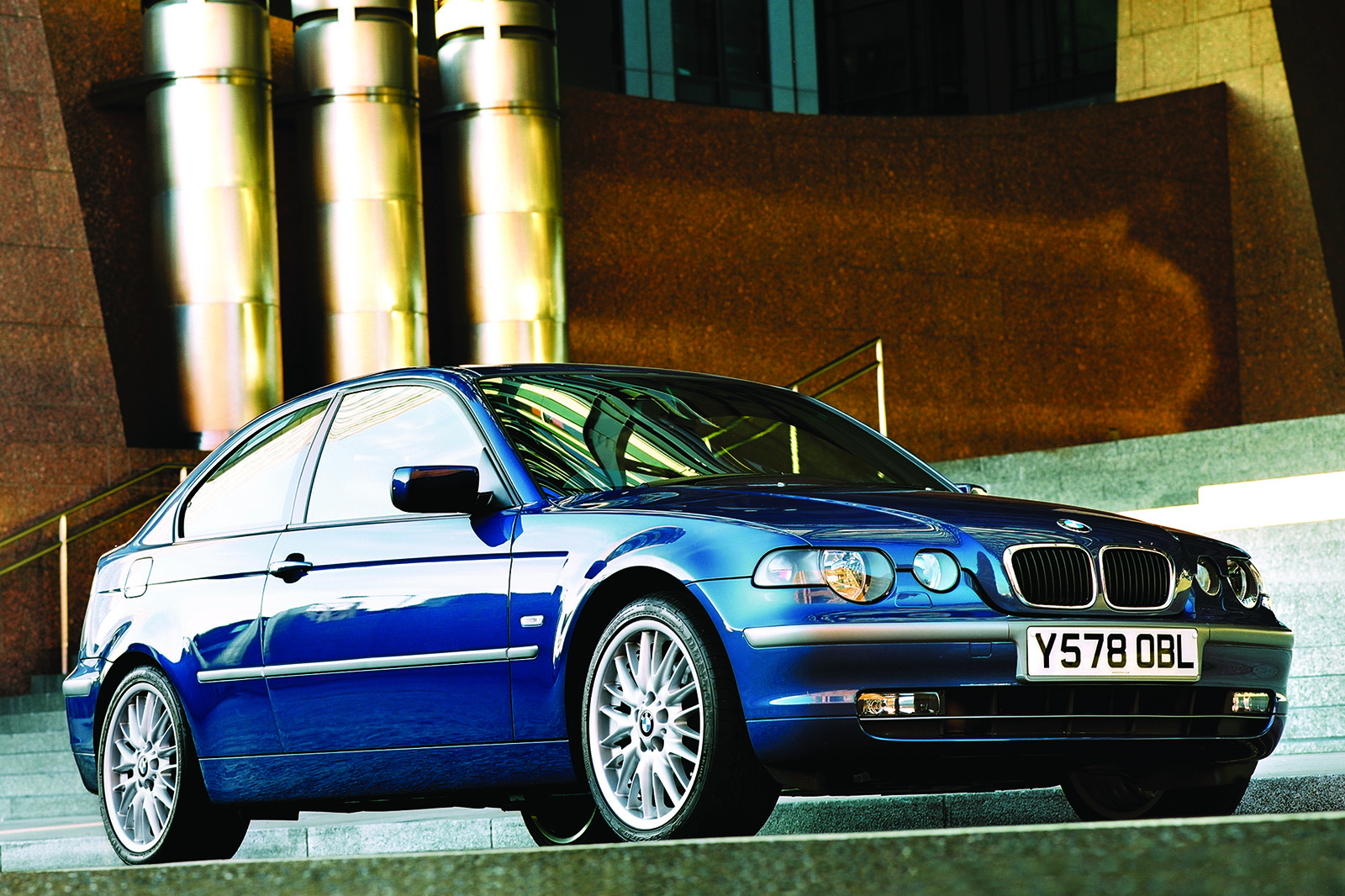 The silken six was atypical for the class, but Double VANOS variable valve timing ensures the upper-range punch to go with the sophistication, easily exploited through shorter gearing than the E46 saloon. The 325ti is also 100kg lighter than the equivalent four-door, and features more focused suspension and quicker steering, helping it trade on its rear-drive set-up to deliver exploitable agility – albeit subject to a noticeably firmer ride. Cabin space is good and quality excellent for its class, …read more
Source:: Autocar