7 – the number of second-generation Impreza special editions
You don't need to be a fan of rallying to fall for a Subaru Impreza WRX or WRX STI, you just need to have a pulse. Prices start from just £3000
Is there a more bewildering car than the Subaru Impreza WRX and WRX STI of 2000 to 2007?
Not only are there three versions (two facelifts and a larger-engined model known as, according to their headlight design, bug-eye, blob-eye and hawk-eye), but there are also saloon, estate and wide-track bodies, not to mention Prodrive Performance Pack (PPP) variants and countless custom-tuned examples whose claimed power outputs inevitably tumble in the face of a rolling road. Add official special editions and it's clear you need to know your Imprezas before you set foot on a seller's forecourt.
The first generation of 1992 to 2000 established the Impreza Turbo as a performance car to be reckoned with and spawned an equally bewildering array of special editions, culminating in the legendary 22B of 1999 and Prodrive P1 of 2000.
From a technical standpoint, its successor, under the spotlight here, didn't disappoint. There was the familiar boxy saloon body, now sitting on a longer and stiffer platform, clothing a 215bhp 2.0-litre turbocharged boxer engine, powering all four wheels via an open differential at the front and a limited- slip item at the back, with a viscous coupling in the centre.
However, perhaps overwhelmed by instructions not to drop the ball, the designers did just that when they gave the new car a pair of ugly headlights. Immediately, it became known by enthusiasts as the bug-eye. A couple of years later, they gave the Impreza a fresh set of peepers, only to have the car renamed the blob-eye. At least engine power rose to 222bhp. More important, the WRX STI was rolled out. It produced 261bhp and had a strengthened six-speed gearbox in place of the WRX's five-speeder. Experts reckon this engine is the best. The STI also got quicker steering and a limited-slip front diff.
In 2005, Subaru hoped to turn the page on bug-eye and blob-eye with a third, heavily revised version that became known, more flatteringly, as the hawk-eye. Out went the venerable 2.0-litre turbo boxer to be replaced by a much modified but, some insist, more fragile, 2.5-litre unit. WRXs produced 226bhp and STIs 276bhp.
The hawk-eye also had a wider track, which is why it's also known as, in the way Impreza owners like to call a spade a spade, the wide track.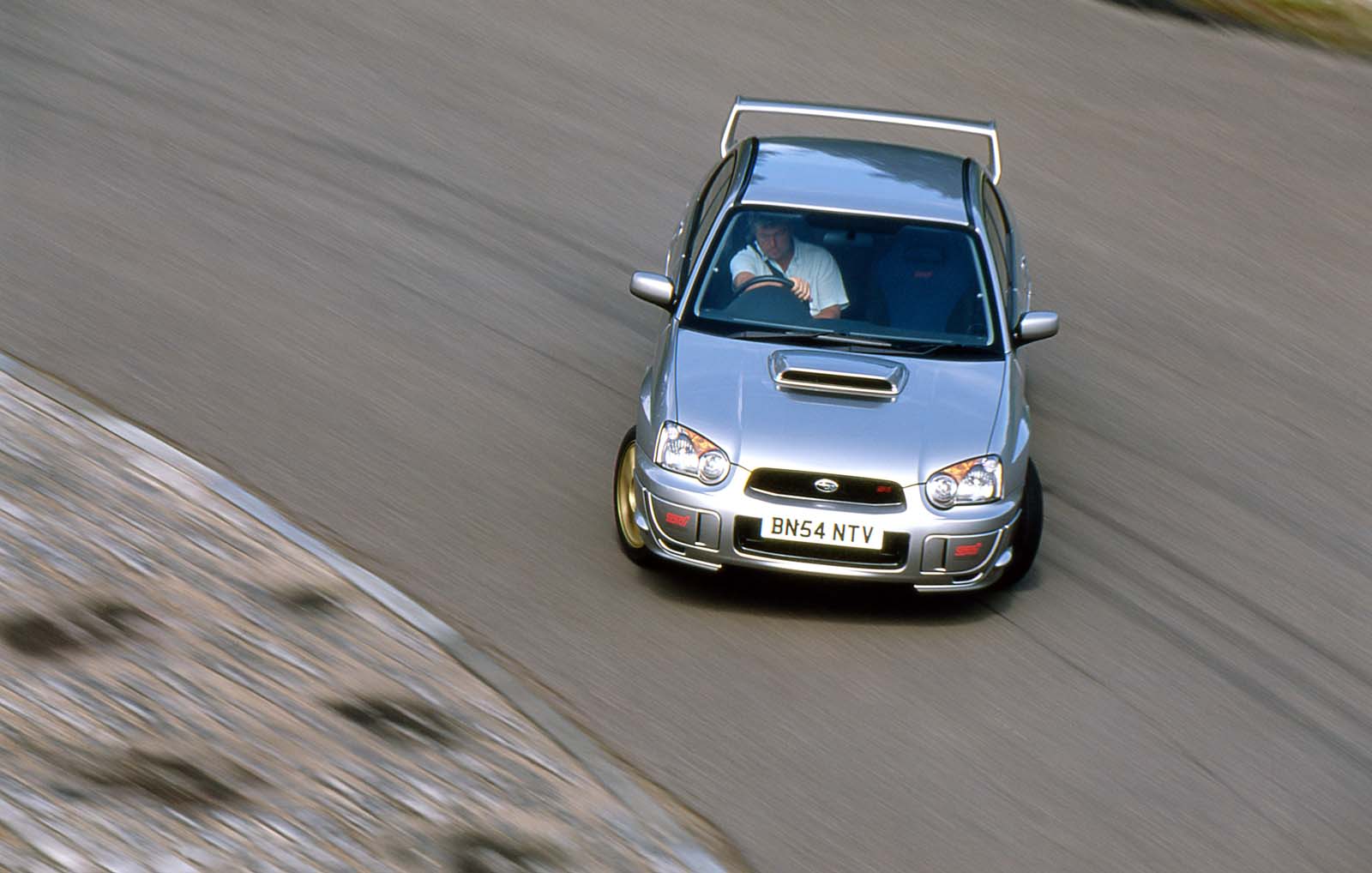 Just to confuse you, the last of the blob-eye cars were known as STI 9s. Some reckon they're the best of the best since they use the hawk- eye's running gear and later cars' switchable Driver Control Centre Differential (DCCD) – which allows the driver to send 65% of the power to the rear wheels – yet retain the 2.0-litre STI engine.
Those are the standard cars but there's a welter of special editions, too, chief among them the RB320 and GB270. With prices starting at £3000 for bug and blob-eye WRXs with full service history, perhaps now's the time to get an Impreza in your life.
How to get one in your garage:
An expert's view – LEN CARLYON, SUBARU4YOU: "I run a 1994 model putting out 480bhp and love it. The Impreza isn't everyone's cup of tea and the 2000-2007 generation had its styling issues. However, it's light, nimble and nippy. It's tough and reliable, too, if you look after it. Pound for pound, there's little to beat an Impreza, but if you're looking at one tuned beyond, say, 350bhp, check the mechanicals have been upgraded to match. Whichever model you go for, there's a huge community to support you."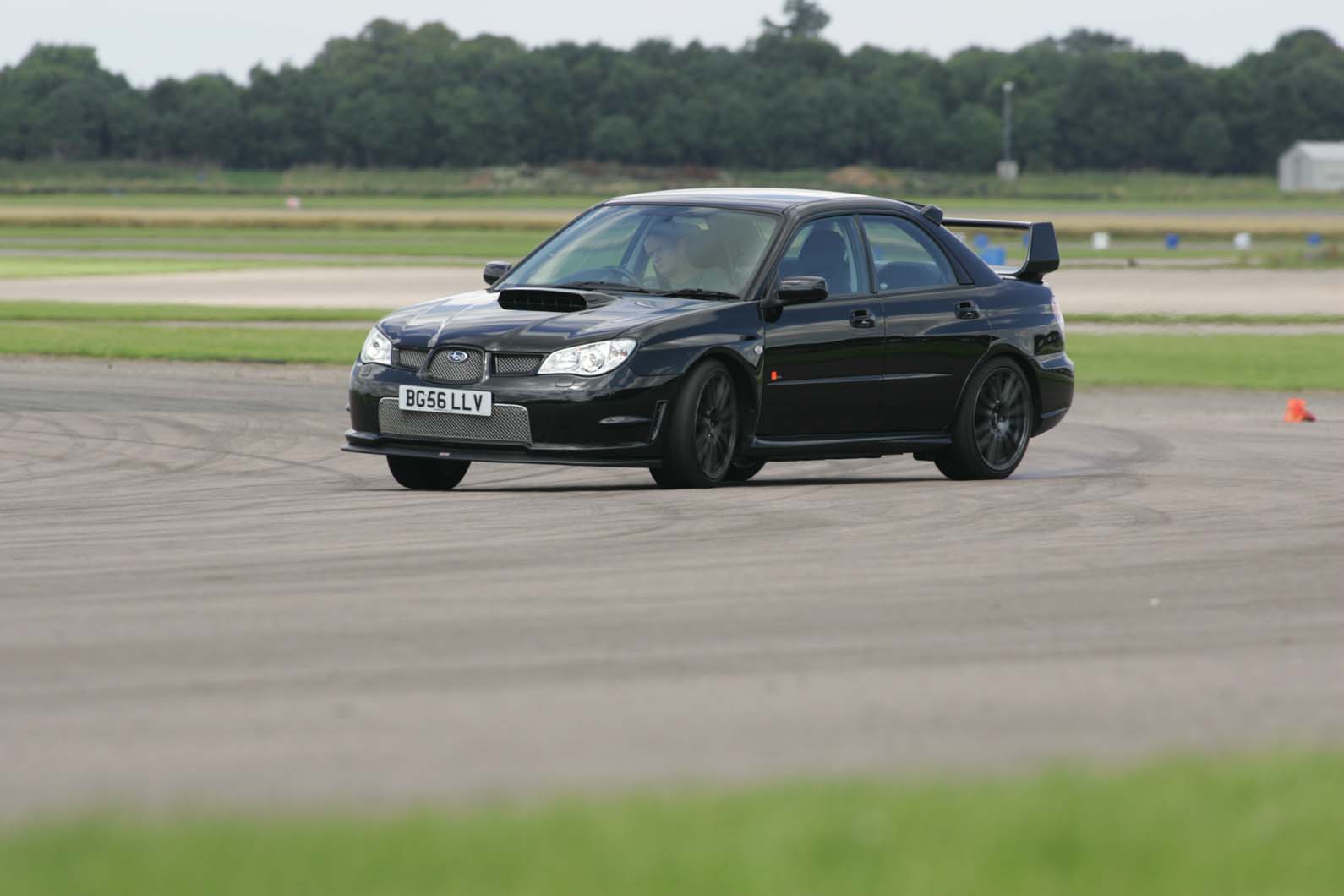 Buyer beware…
ENGINE – Check for oil leaks from the 2.0-litre's cam covers and the sump cover. Cast hypereutectic pistons on the 2.5 (2.0 has forged items) suffer damaged ringlands. The head gasket on the 2.5 is also prone to failure. Engines tuned for 350 bhp or more should have toughened internals. Check the claimed power output and fuelling on a rolling road. Ensure the seller allows the oil-cooled turbo to idle. Inspect the condition of the intercooler fins.
OIL AND SERVICING – Check for regular oil changes and that 10W-40 or 10W-50 fully synthetic oil has been used. Service intervals are every 10,000 miles.Theengineruns best on Shell V-Power or similar grade.
TRANSMISSION – Inspect the rear diff for leaks and listen to whines and clunks from it, the rear diff and the centre viscous coupling.
SUSPENSION, BRAKES AND WHEELS – Rear struts can suffer stiction as the damper rod seal dries out and loses lubrication.
BODY – Rear wheel arches are starting to show a little rot on some cars (hawk-eye so far not affected). Front radiator support panels rot, as do front C-subframes (not fitted on imports). Look for rust behind the plastic undertrays on hawk-eye models. Uneven shut lines may indicate crash repair. Check aftermarket headlights for proper alignment and mounting.
Tell a 2005-reg blob-eye, wide-track STI from a 'standard' 2004 STI by the plastic trim that runs around the wheelarch into the rear bumper.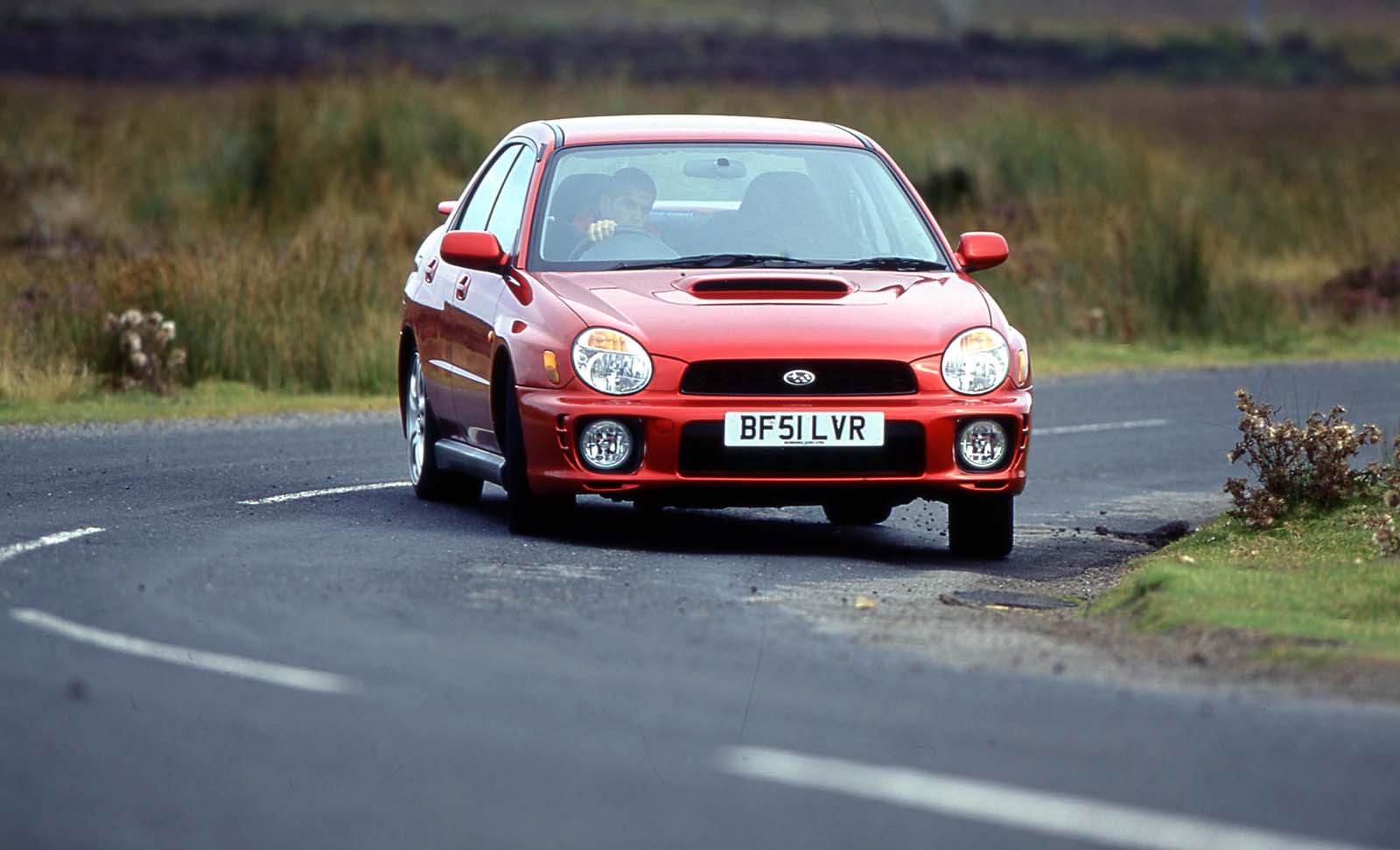 Also worth knowing:
Scoobyclinic (scoobyclinic.com) will for £120 give your Impreza WRX a health check before running it on the dyno to see what it's putting out and what the fuelling's like. A failing fuel pump will cause lean running and overheating.
How much to spend:
£3000-£4999 – Early WRX bug-eyes with around 100k miles plus leggy blob-eyes up to 05-reg.
£5000-£6459 – Some 03-reg WRX blob-eyes with around 60k miles all the way to 06-reg WRX STI hawk-eyes with around 85k.
£6500-£8499 – Clean 06 to 07-reg WRX hawk-eyes with around 80k miles. More blob-eye WRX STIs from £6500 at a range of ages and mileages.
£8500-£10,999 – Late, low-mileage WRX hawk-eyes but lots more tidy, low-mileage blob-eye and hawk-eye STIs.
£11,000-£15,000 – Bewildering choice of cherished, low-mileage STIs and specials.
One …read more
Source:: Autocar