The LS400 was the first car Lexus made — and it was so good that it shook up the luxury car world. John Evans says you can buy a piece of this history for £500
It's almost 18 years old, has just returned from a 3000-mile European road trip — during which, the seller claims, it never missed a beat — and it could be yours for £800.
'It' is a Lexus LS400, Japan's first bullseye on the luxury car market. This one's the Mk4 version – that is, the second-generation facelifted car. (There were two generations, each of them facelifted.) So it has the uprated 280bhp V8 engine with variable valve timing, a five-speed automatic transmission and suspension tweaks. It has sat-nav and parking aids, too. "They all work," says the seller.
So, £800: not a lot, is it? Actually, you can get runners for around £500 – small change for a last hurrah in this extraordinary triumph of marketing and engineering.
The LS400 arrived in 1990 to the sound of nervous coughing as executives at BMW and Mercedes-Benz prepared their excuses. You see, the company behind Lexus was Toyota, which saw its new brand and its maiden model as an opportunity to beat the established players at their own game. It gave itself six years and an almost unlimited budget to create a luxury car superior to rivals on most measures.
The original LS400 was powered by a 4.0-litre V8, producing 241bhp and driving the rear wheels through a four-speed automatic 'box. The 0-62mph sprint came and went in 8.5sec and the top speed was 155mph.
More important, it was whisper quiet and very smooth. The car wanted for little, highlights being powered leather seats with memory, climate and cruise control and a sunroof. The soft, floaty ride and light steering weren't to everyone's taste but no one could fault the car's build quality.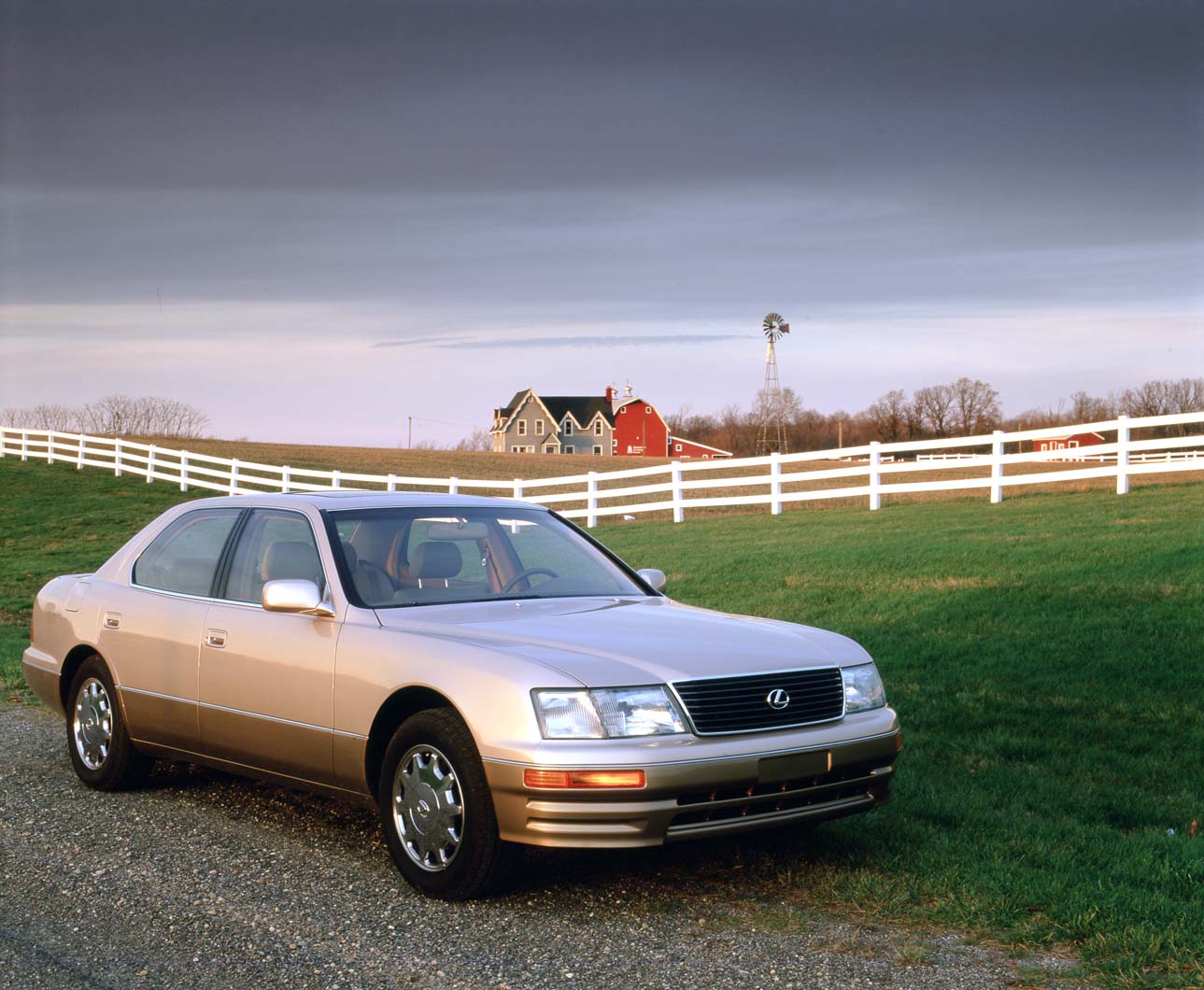 Just two years after its launch, in 1992 Lexus wheeled out the Mk2, incorporating more than 50 changes. They ranged from sharpened steering and suspension to an illuminated vanity mirror. Not content with these tweaks, Lexus launched the second-generation LS400 in 1994 (confusingly known as the Mk3 in some circles). It had a longer and stronger body than the first-gen model, with improved sound insulation, revised suspension and stronger brakes. The engine now produced 260bhp and achieved 0-62mph in 7.5sec. The seats were comfier and there was dual-zone climate control.
But there were signs that the public's love affair with the model was fading, so in 1997, a facelifted version, known as the Mk4, arrived, featuring the improvements described earlier, chief among them being that 280bhp V8 and five-speed automatic gearbox. The model was eventually replaced in 2000 by the LS430.
Today, there aren't many LS400s left and those that remain have usually done starship mileages. The front suspension is the weak point. The engine and transmission should be smooth and quiet, and most things should work. Buy one and enjoy a slice of motoring history.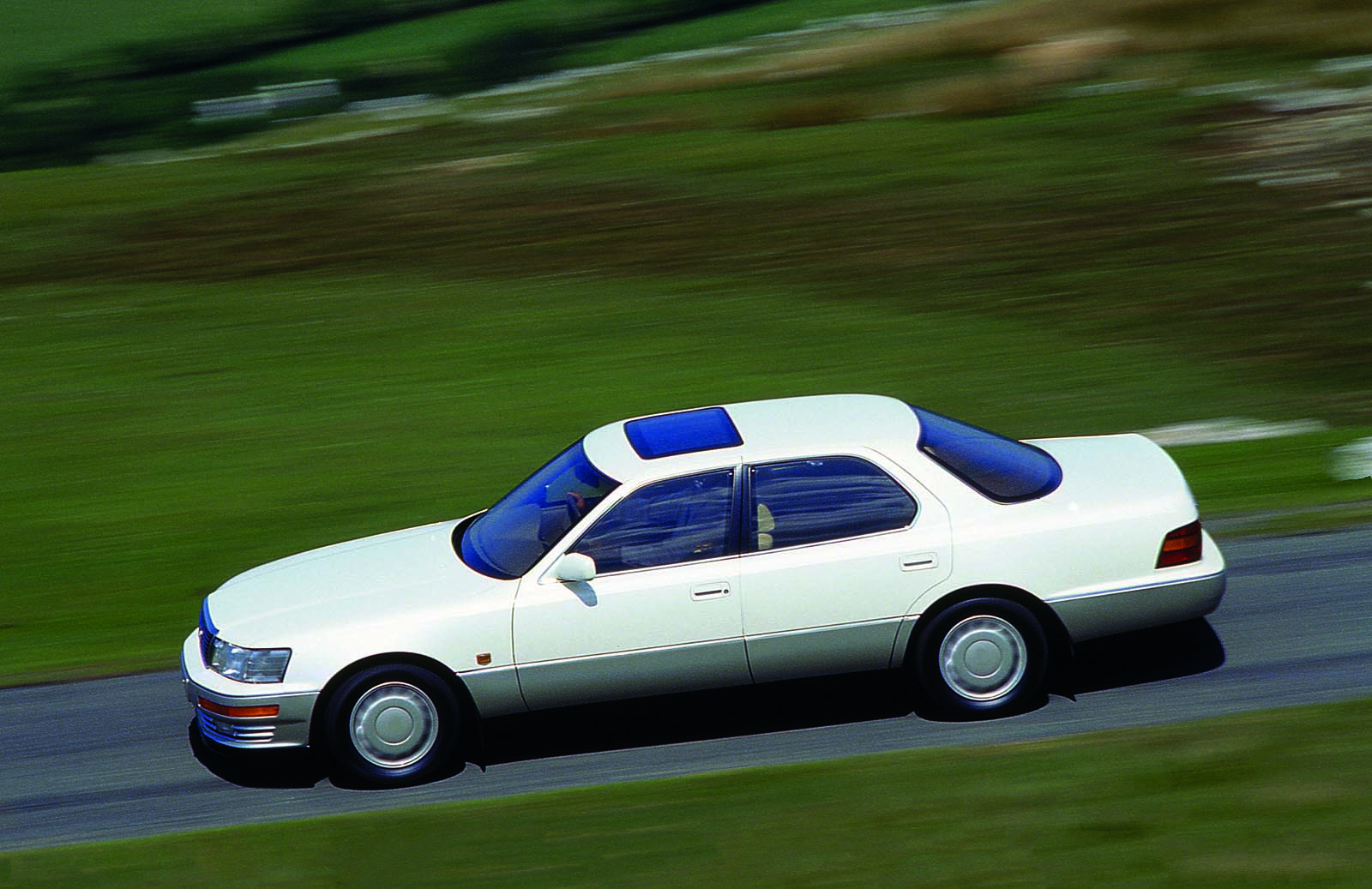 How to get one in your garage:
An expert's view — Barry Sansome, enthusiast owner: "I've owned eight LS400s and five of the later 430s. The LS400s have been the most reliable. In fact, they've been so good, I've never taken out breakdown insurance. The leggiest had done 379,000 miles and its engine was as sweet as a nut. Lexus dealers are the nicest I've ever met. I sold my latest LS just last night. I've replaced it with a 430 but already I'm sorry. My wife says she won't be seen in anything else, so I've a bit of explaining to do…"
Buyer beware:
ENGINE: If there are any noises, walk away. The timing belts and water pump should be changed every 100,000 miles. Check for oil leaks from behind the timing cover. It's the cam and crankshaft seals, so have them replaced. Valve cover gaskets can let go at around 80,000 miles. Check the hoses are soft rather than hard and brittle. Listen for noises from the serpentine belt tensioner and idler pulleys. It's a heavy bonnet and the support struts can fail.
TRANSMISSION: The fluid and filter should be changed annually. Shifts should be almost imperceptible. Problems are rare.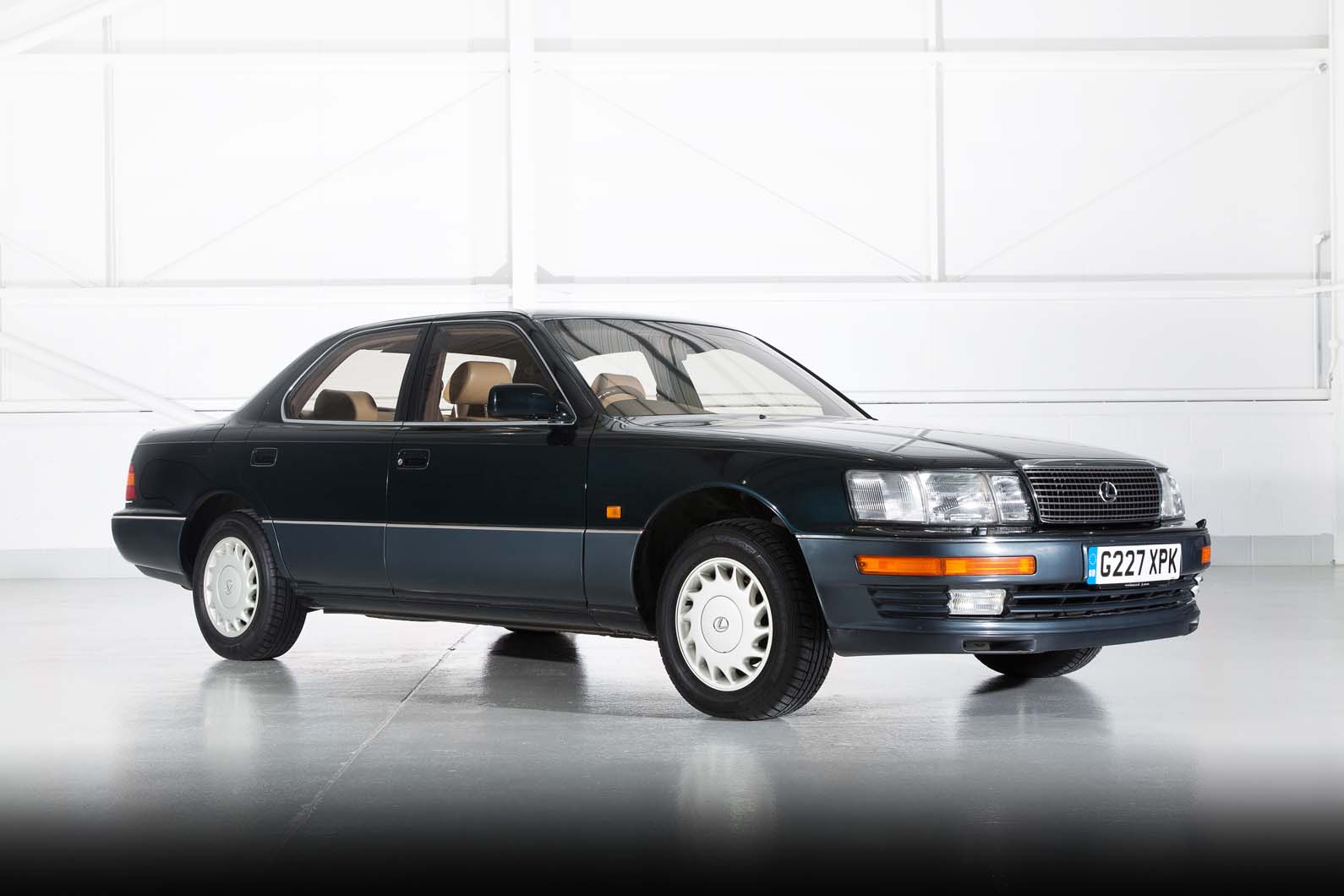 SUSPENSION, STEERING AND BRAKES: Check for looseness over speed humps, which is most likely caused by worn front strut bushes. Front upper and lower wishbone balljoints are fragile. Front wheel bearings can become noisy on early models. Listen for anti-roll bar bushes creaking. Springs can break without warning. Early cars are known for dumping power steering fluid onto the alternator. Warped front discs are a common issue.
ELECTRICAL: Hard starting or rough running may be failed ECU capacitors. The instrument needles and LEDs can fail but it's possible to have them rebuilt.
BODY: Check for surface corrosion on the chassis. Remove the spare wheel and carpet to check the bottom of the boot for flooding. The cause is a worn boot seal, which isn't expensive.
INTERIOR: Expect the leather-covered wheel and transmission selector to look jaded. Check the powered aerial works. It might just need lubricating.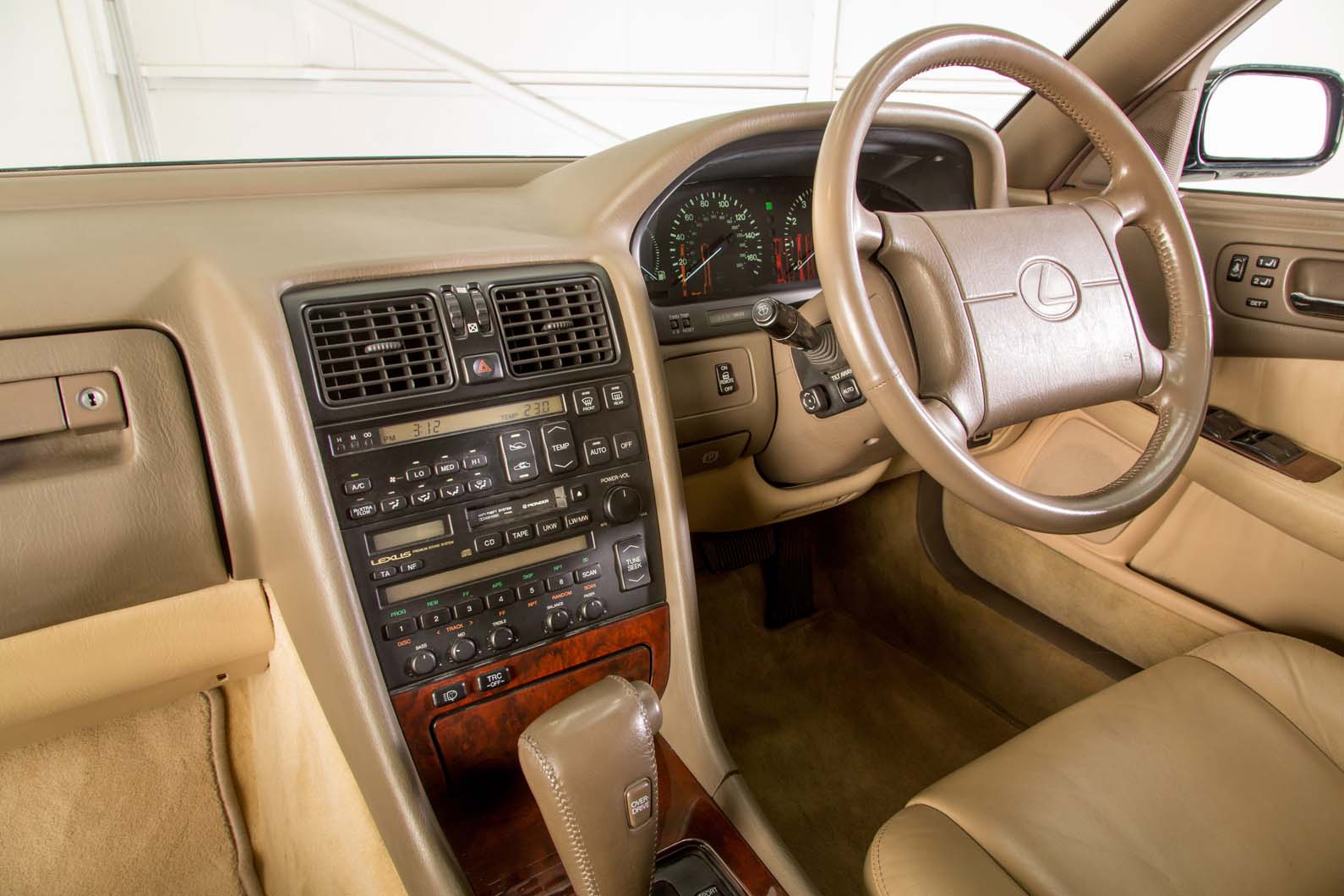 Also worth knowing:
The Driver and Vehicle Standards Agency lists just one Lexus recall, in June 1998. It relates to the possibility of an under-bonnet fire affecting cars built from April 1995 to June 1997. Affected VIN numbers are 00024691 to 00094983. Twenty years on, the chances are your chosen car has been seen and rectification work carried out.
How much to spend:
£500-£995: Tatty early high-milers with MOT and partial history, including a tempting 220k-mile 1998 S-reg for £800.
£1000-£1995: Some bargains, including a sound 156k-mile 1995/M for £1200, a nice 159k-mile 1996/N for £1500 and a low-mileage (84k) 1995 car for £1995.
£2000 AND HIGHER: A 108k-mile 1998/S for £2900, which is about top money. Be careful because LS430s start at around £2000.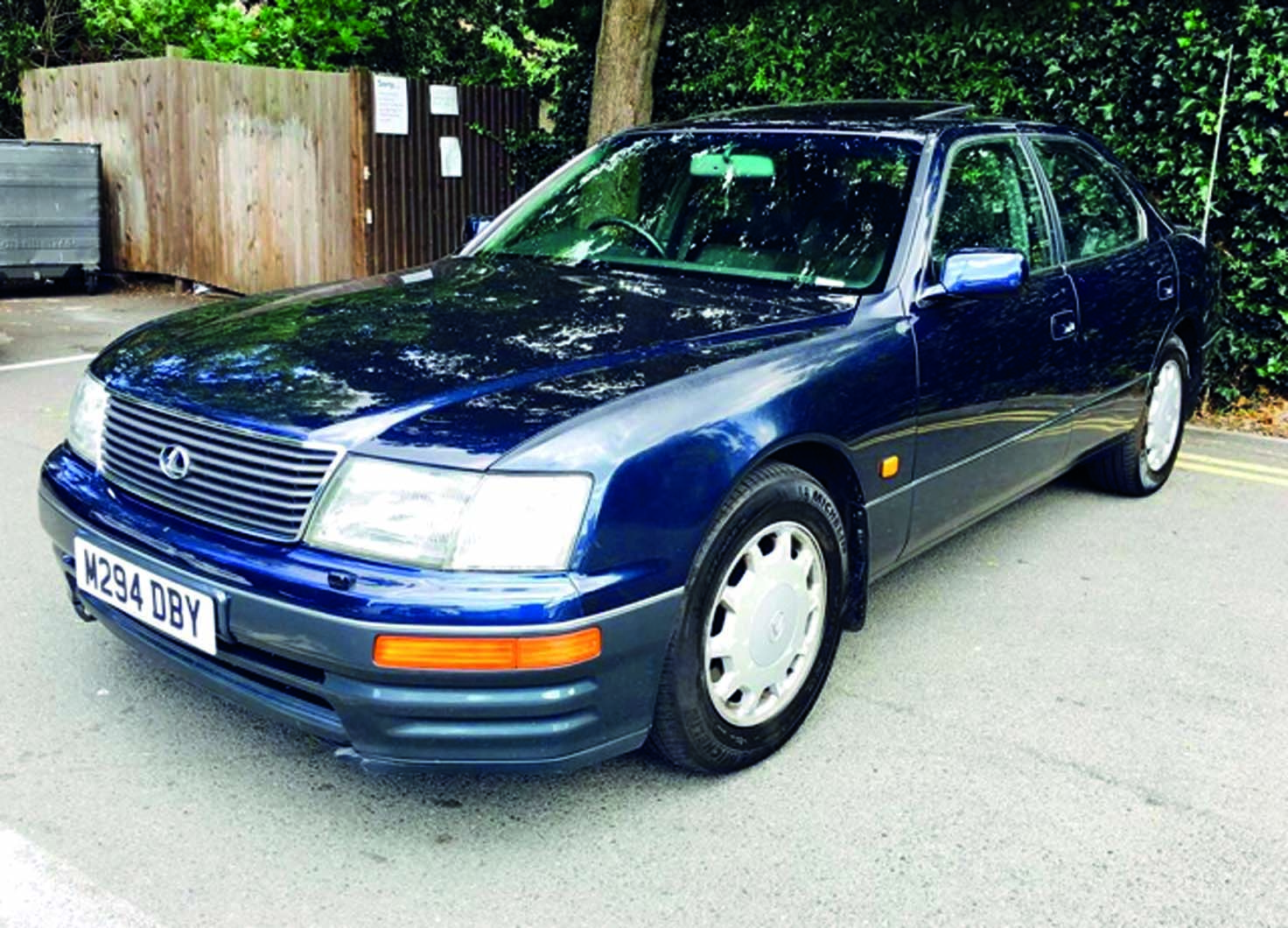 One we found:
LEXUS LS400 1994/M, 114K MILES, £1899:
The ad for this private sale has a stack of …read more
Source:: Autocar