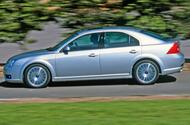 Handling is neat and tidy, so long as the suspension isn't shot
Drive a 223bhp Ford Mondeo ST220 and you'll never tire of surprising people with its brisk turn of pace. We can help you to spot a good buy
Time was when Ford had performance covered. If you were a young hooligan, you bought a Fiesta ST, while older ones went for a Focus ST. But what if you were a youngish person staring family life in the face or someone with responsibilities but an itch to scratch? That'll be the Mondeo ST220 of 2002 to 2007.
Powered by a 3.0-litre V6 producing 223bhp and 210lb ft, it could do 0-62mph in a hot-hatch-baiting 6.6sec. As owner John Goldspink confirms, it's fun surprising young blades at the lights, although you do pay in fuel consumption. About 20mpg around town, anyone?
Once leased by execs wishing to upstage their inferiors but without the punch to shoot for a BMW 3 Series, most Mondeo STs long ago ended up in the hands of those less able to afford its fuel consumption, never mind the occasional service. Mileages are generally on the high side, and gearboxes and suspensions have usually taken a hammering.
Still, the occasional diamond can be found, such as the one we unearthed. Scott Harper, its owner, has been this ST220's custodian for just 18 months (he's fallen in love with a Mercedes E320) but says that during that time, it has been almost faultless. Only 'almost' because it failed its last MOT on a dodgy ball joint, since rectified.
"If I wasn't about to replace it with something a bit meatier, I'd have another ST in a flash," he says.
His Mondeo is in desirable racing blue. It's the five-door hatch – more useful than the saloon version but not quite as lusted after as the fairly rare estate, with its capacious boot and clever, self-levelling suspension. One private seller is asking £2250 for his "slightly bished" 2004-reg estate with 150,000 miles and loads of service receipts. Or how about £2999 for a dealer's 2006/56-reg car with the same mileage?
Find a used Ford Mondeo on PistonHeads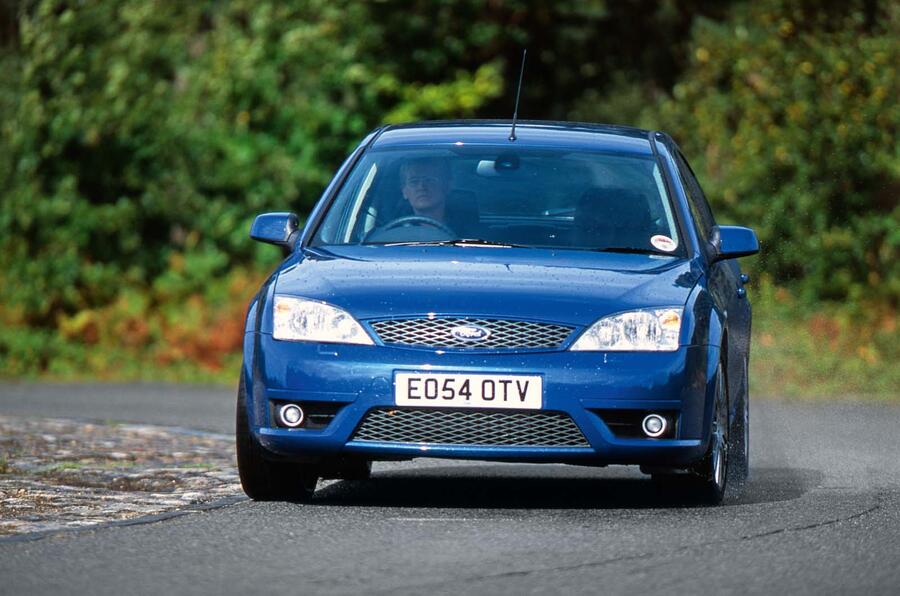 Whether saloon, hatch or estate, the ST220 came with a bodykit, 18in alloy wheels and heated Recaro leather seats. Early versions were handicapped by a modest five-speed manual gearbox, but a Getrag six-speeder became standard in 2003. The taller top gear turned the sporty ST220 into a relaxed mile muncher, while the remaining gears acquired slightly lower ratios for an even sportier drive.
The V6 engine has no serious failings. Instead, it's the electrics that are more likely to give trouble, although we're talking predominantly about comfort elements such as the heated seats. Whether you want to spend £500 sorting out those on a car worth little more is your call.
If you've found a good one for little money and you think it might be a keeper, why not consider a power upgrade? Something like Pumaspeed's ST250 mod might fit the bill. Your £1347 (fitted) buys a Milltek Sport cat-back exhaust, K&N cone filter and Pumaspeed tuning box. Could be just the job when those Fiesta STs come sniffing.
How to get one in your garage:
An expert's view – JOHN GOLDSPINK: "I've had my ST, a 2003 hatch, for almost 10 years. I got it when we were starting a family and I just kept it. Mrs G loves the practicality and I love the performance. Unfortunately, while I was away driving my BMW M3, my wife forgot to keep an eye on the ST's oil. The crank self-destructed and I had to shell out for a recon engine at £1600 fitted. That was 20,000 miles ago when the car had some value. I'm selling it for £1000 now. I'd really recommend an ST220, but be prepared to get just 26mpg – if you're careful."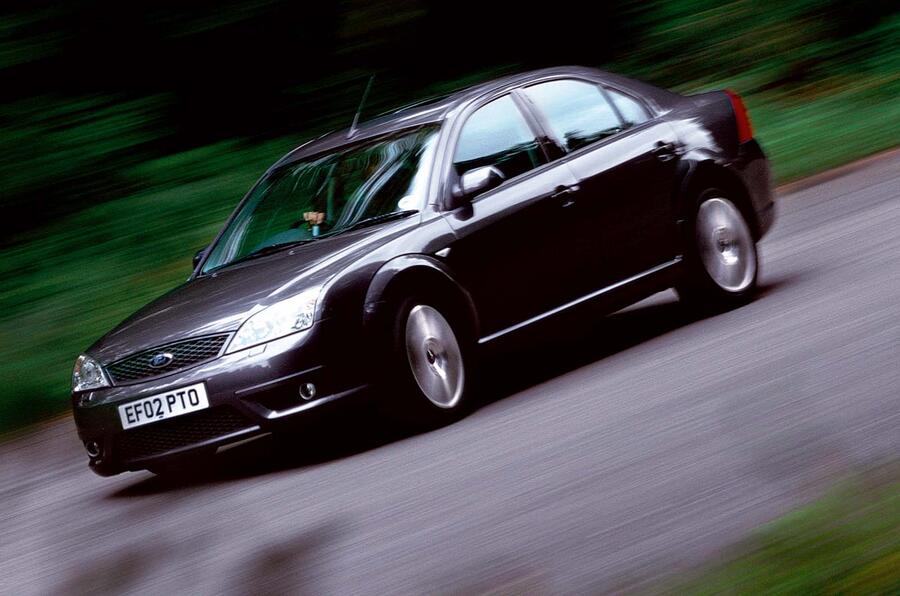 Buyer beware…
ENGINE: Irregular oil changes affect chain tensioner reliability. Listen for a noise like a diesel engine as the chain relaxes. Also listen for ticking cams and uneven idling when hot. Be vigilant for rumbling low down at the front from the bottom crank pulley and for a mooing noise caused by a worn air bypass valve.
GEARBOX: With the car in second gear, pull away. If it stutters and misfires, the flywheel is on its way out. Once under way, feel for notchy changes.
SUSPENSION, STEERING: Clonking and looseness at the front could be worn bottom arms, strut top mounts, drop links or dampers. Listen for clunking or banging at the rear caused by worn rear subframe bushes. Check the high-pressure power steering hose near the bulkhead, where it can rub through. On the estate, look out for oil leaks from the self-levelling rear suspension dampers.
WHEELS, BRAKES: Listen for worn wheel bearings humming during the test drive. Release the handbrake and then raise it with your fingertips. If it rises without resistance, the cable could be seized or on the way out.
BODY: Check the underside of the front bumper and the corners at either end for cracks. Look for rust on the bottom of the doors, wheel arches and around the windscreen. Underbody rattles are likely to be a loose heatshield.
INTERIOR: Check the air-con and heated seats work and the battery light isn't on.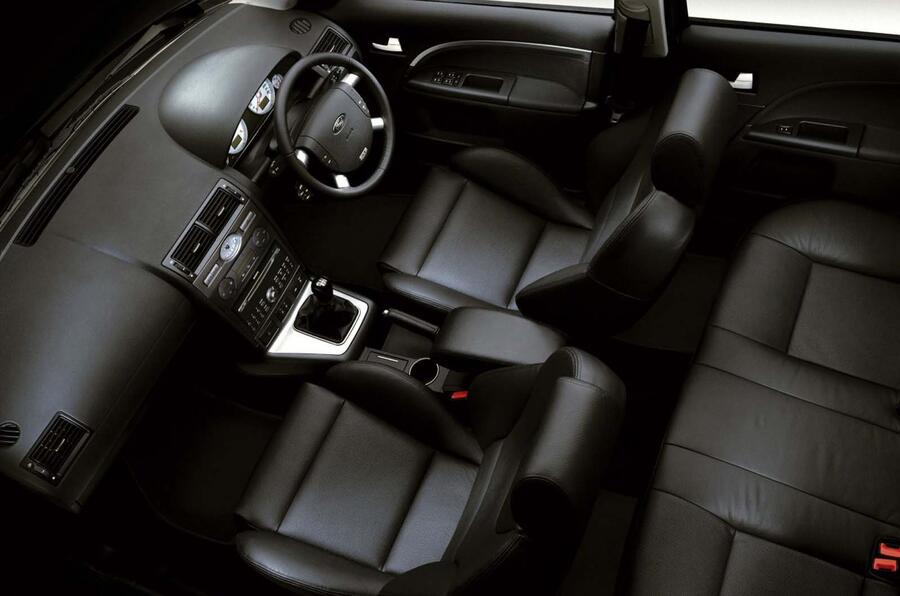 Also worth knowing:
If the ST220's appetite for fuel leaves you sweating, check out its diesel equivalent, the ST 2.2 TDCi. This version could hit 46mpg but was no dullard, with an 8.4sec 0-62mph sprint possible from its 150bhp engine. Around £3000 buys a very tidy 2007-reg hatch with 60,000 miles.
How much to spend:
£1000-£1495: Tatty runners with an MOT and some bargains, including a £1495 2004 hatch with 113k miles and 11 service stamps.
£1500-£2495: Some nice examples, such as our 'One we found' (below).
£2500-£2995: Mixed bag of pricey 2003-04 chancers with highish mileages.
£3000-£3995: Includes a clean 2003-reg with 64k miles and full history for £3499 and an 05-reg with 70k miles for …read more
Source:: Autocar