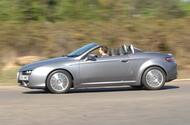 'Sweetly balanced' may be a stretch, but the Brera-based Alfa Romeo Spider still has plenty to recommend it
Whatever fires your four-wheel passion – race cars, off-roading, sports cars, meet-ups, track days – we show how to have more fun for less money
This is a strange time to be a car lover or a driving enthusiast. The conversation throughout the automotive industry is so dominated by talk of self-driving cars and electric vehicles that it sometimes feels as though our modest little hobby is under attack.
And yet you might in fact say there has never been a better time to be a petrolhead. The track day culture in the UK and across mainland Europe is more vibrant now than ever before and new track-ready cars seem to arrive every other week. Meanwhile, second-hand track cars can be picked up for buttons. It has never been easier to get involved in grassroots motorsport, and if you are prepared to travel just a little, our occasionally sun-drenched island is home to some of the best driving roads in Europe.
The automotive landscape is changing around us, but there is still plenty of room to play. This is your guide to having fun on four wheels without breaking the bank.
Track day cars:
No traffic jams, no speed bumps, no HGVs, no tractors and no speed limits. Race circuits let you really wring a car out and a suitable chariot can be yours for £1000
CATERHAM SEVEN £10,000:
Burning through tyres and brake pads does mean the cost of track driving can build up. This is where extremely lightweight track cars come in. At no more than 600kg, a Caterham Seven simply doesn't seem to use its consumables. The other advantage of Caterham's flyweight sports car is that it holds its value remarkably well.
So well, in fact, that £10,000 will only stretch to a 15- or 20-year-old car (although that hardly seems to matter when the basic Seven design is more than half a century old). These cars are usually weekend playthings, so there are lots of low-mileage examples for sale.
RENAULTSPORT CLIO 172 £1000:
That Porsche 911 GT3 RS might well come flying past you every five laps, but the satisfaction will be all yours. After all, your entire track day car cost you less than the price of a set of tyres for the GT3 RS. And should you suffer a mechanical failure or misjudge your line into a demanding corner and end up gently interfacing with a tyre barrier, you'll simply laugh it off.
Bargain-basement track day driving might just be the most entertaining sort. The car that ignited Renaultsport's hot hatch hegemony in the modern era has the kind of edgy handling balance that'll keep you smiling all day long.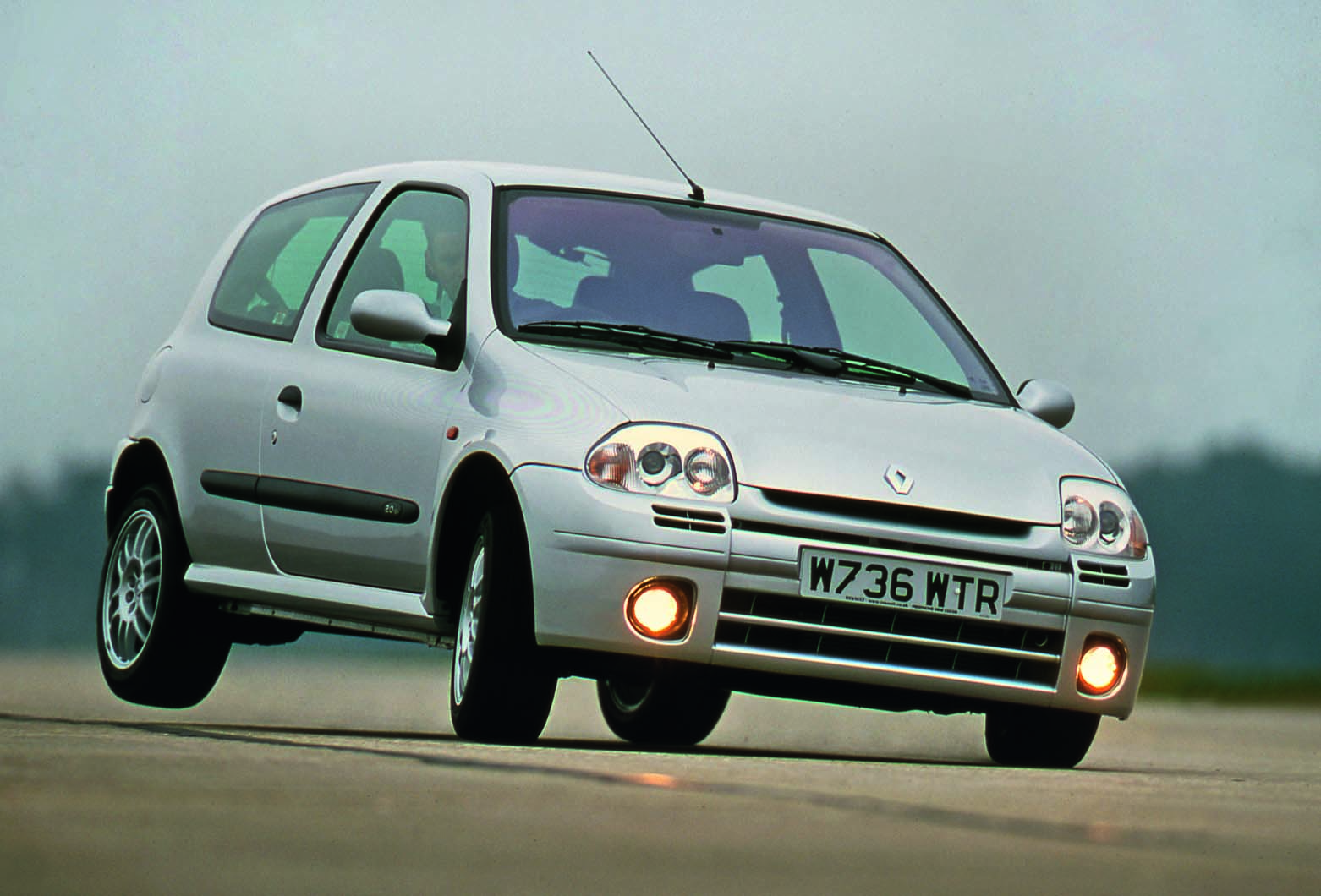 BMW 330Ci (E46) £4000:
In standard form, the 330Ci isn't really cut out for track work. It's a little heavy and rolls a bit. But with a zingy straight six up front, perfect weight distribution and rear-wheel drive, it does make a brilliant starting point. Popular upgrades include coil-over suspension (at less than £700, the Bilstein B12 Pro-Kit is a very good option), sticky tyres, bucket seats and harnesses and a locking differential.
There are serviceable cars out there for as little at £2000 if you like the idea of starting from scratch, but for £4000 you should be able to find a car that has already been track prepared.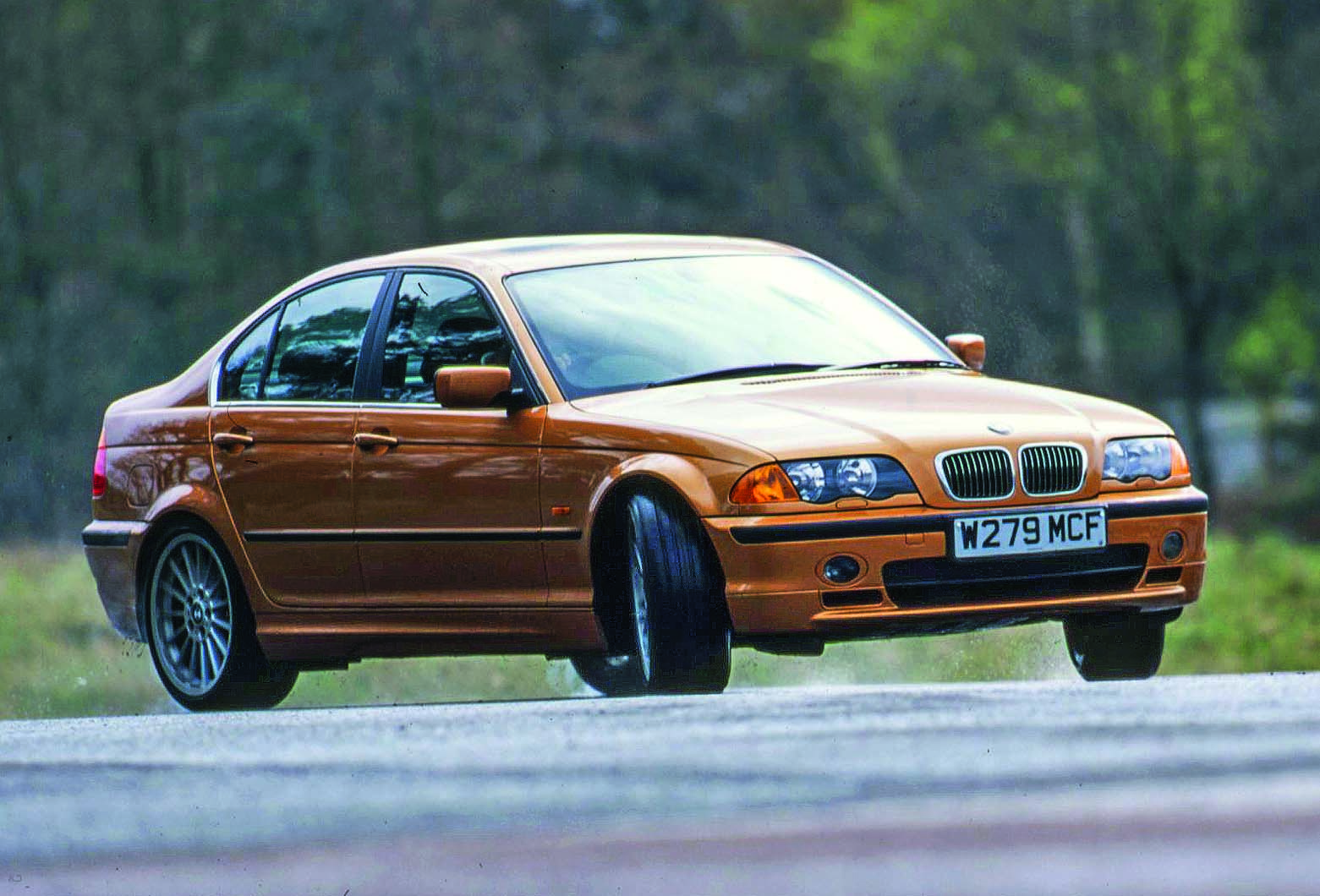 TOYOTA MR2 £2000:
A very particular set of attributes that makes a car suitable for track driving. Sharp and responsive handling, a good chassis balance, durable brakes and all the rest of it. The point is, it simply doesn't matter that the third-generation Toyota MR2 looks quite a lot like a frog sitting on a lily pad.
At less than 1000kg, the dinky roadster is unusually light, and the mid-engined, rear-wheel- drive layout is perfectly suited to the race track. What's more, £2000 really is nothing at all for a purpose-built sports car and you'll find many examples in decent condition.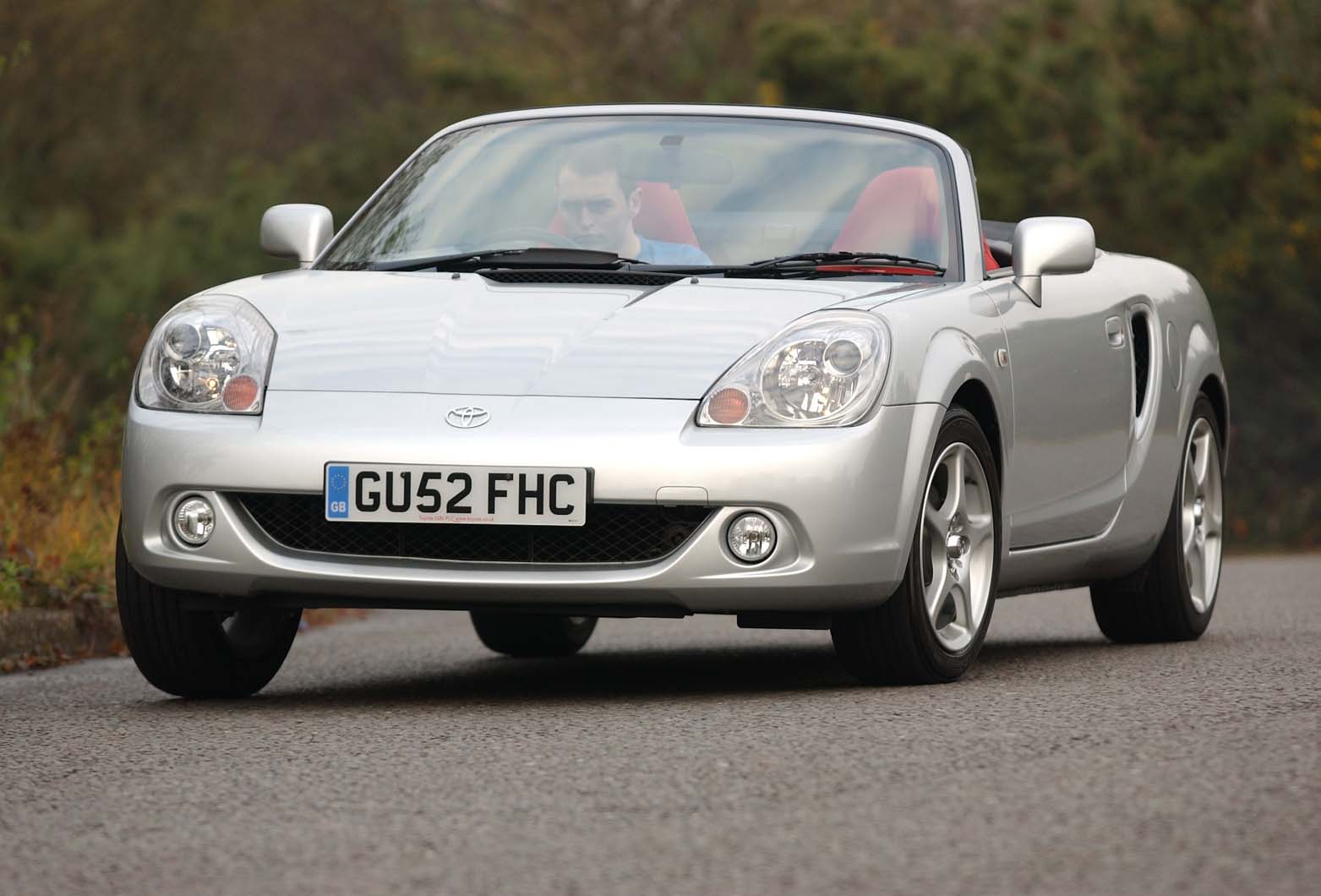 GET THE MOST OUT OF YOUR TRACK DAY CAR:
Before you start worrying about upgrades, and certainly before you ever venture out on a circuit, you should make sure your car is in a healthy state. That means ensuring all its fluids are at the appropriate levels, checking that the suspension isn't on the brink of collapsing, the brake discs and pads aren't hopelessly worn out, the exhaust is firmly attached and the tyres have at least some life in them. All of that is especially true if you've bought yourself a cheap track day snotter.
Soon enough, you'll want to make some upgrades. The first thing you will notice is that the car's standard brakes simply aren't up to the task. Better pads and fluid will improve their durability and reduce your frustration. Braided hoses will improve your stoppers even further. EBC offers a full brake upgrade kit with grooved discs, pads, fluid and hoses for the Mazda MX-5 for £252.
You'll be looking at tyres next — perhaps a set of Avon ZZRs — and coil-over suspension, too. Bilstein offers uprated springs and dampers for a wide range of cars at around £600 a set. Long before you begin worrying about engine power, look into a pair of bucket seats and harnesses. Being properly clamped into the car will make a bigger difference than any power upgrade.
Off-roaders:
Green-laning is like driving o-piste. You are technically on the public highway, but those highways can be so tricksy that only a 4×4 will do
LAND ROVER DEFENDER £7000:
The Land Rover Defender is one of only a handful of cars that can genuinely be described as iconic. With production of them having finally ended a couple of years ago, they are in ever-increasing demand, which means that you could buy one today, spend a year or two exploring the countryside around you and then sell it for what you paid, if not more.
With a budget of £7000, you will be looking at a car that's 15 or …read more
Source:: Autocar