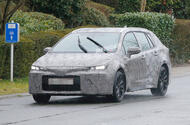 Like the just revealed hatch, the Auris estate looks much sportier than its predecessor
Barely three weeks after the reveal of the new Toyota Auris, its estate sibling has been spotted testing in public.
The next Auris Touring Sports model, seen here in Germany, follows suit of its five-door hatch sibling and gets a significantly sportier design.
Added to the car's sleek front is a more rakish tail that sacrifices ultimate boot space for a more angular look.
A large roof spoiler emphasises the new car's more youthful design. This continues a trend that is quickly resulting in more striking models across Toyota's wider range.
The car will be built on the Toyota New Global Architecture (TNGA) platform, which is shared with the Prius and C-HR.
Like the Auris hatch, the Auris Touring Sports will be offered with a choice of three engines. At the entry level will be a 1.2-litre turbocharged petrol motor with 114bhp. Above this will be two hybrid variants.
The first is a 1.8-litre with 121bhp, which is currently used in the C-HR and Prius. The second is a new 2.0-litre version with 178bhp that's described as the world's most thermally efficient powertrain.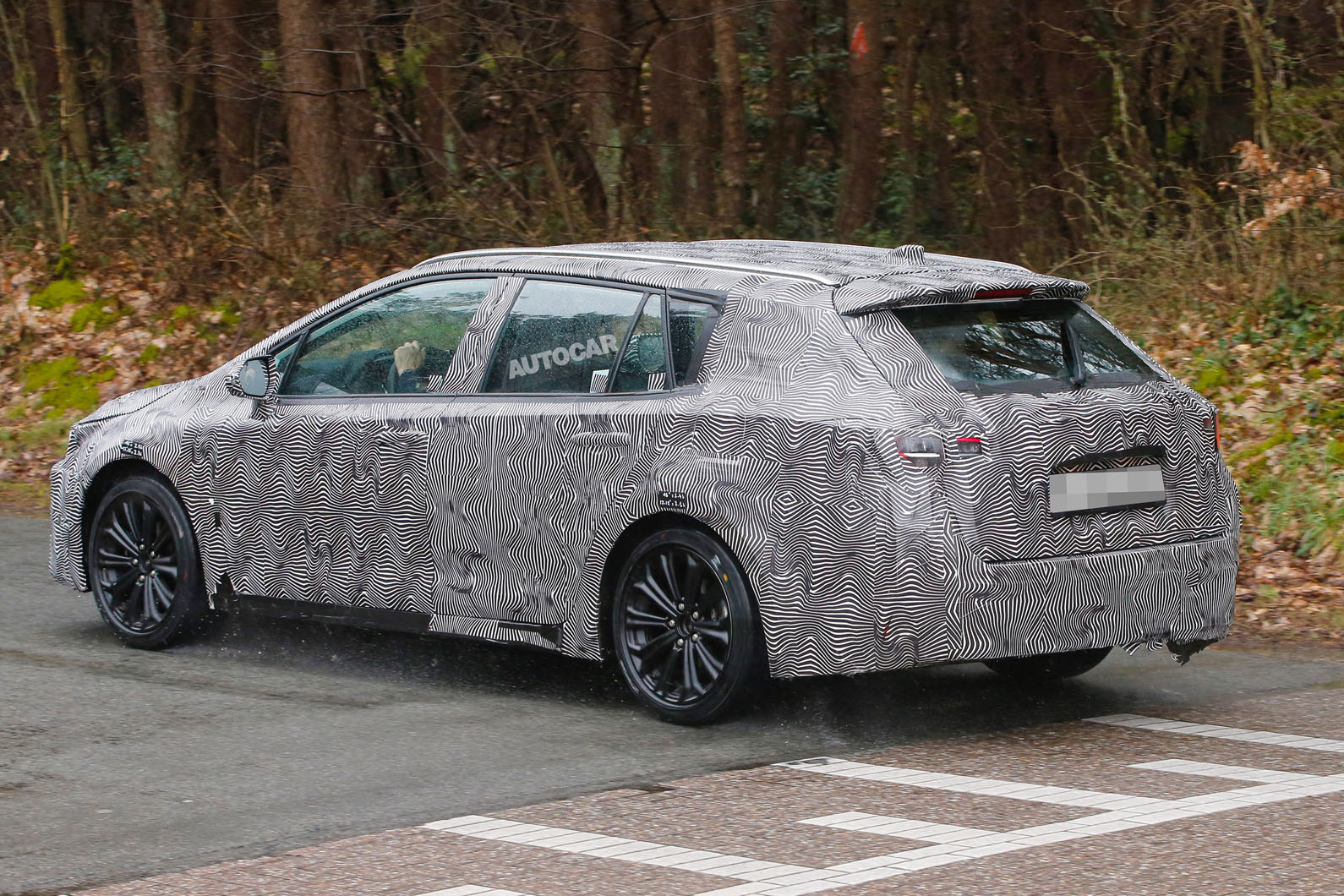 Toyota isn't offering diesel power with the Auris hatch and the same will be true for the Touring Sports model. Despite the segment's continued appetite for oil-burning models, Toyota is focusing its efforts on electrification – so much so that it won't sell any diesel cars after 2018.
The Auris models will be built at Toyota's Burnaston factory in Derbyshire. Last year, the firm invested £240 million to prepare the plant for the transition to the TNGA platform.
The first hatchbacks are expected on roads later this year, suggesting the Auris Touring Sports will follow in early 2019.
More content:
2018 Toyota RAV4 revealed in New York
Ford Mustang 2.3 Ecoboost automatic review
Source:: Autocar