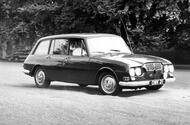 Does farming know-how translate to the road? Henry Ferguson thought so, and his four-wheel drive prototype won favour with our testers
Harry Ferguson revolutionised farming with his engineering ingenuity. Having made his 
fortune doing so, he set about changing the world of road cars.
Ferguson had a vision of a car that would use cutting-edge technology to be safer than existing production cars and provide decent traction even on the poor roads of developing countries.
In 1950 he formed Harry Ferguson Research, based in Coventry, to develop his ideas. Ferguson died in 1960, but the company carried on his work and revealed the …read more
Source:: Autocar