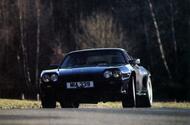 Lister's version of MkIII XJ-S grand tourer featured a chunky bodykit, stiffer suspension, big fat tyres and a V12 bored out to 7.0 litres and 496bhp
The Lister company was founded in 1954 by racing driver George Lister and started out building racing cars using Bristol and MG parts.
But it was with Jaguars that the company made its name, thanks to the D-Type-based 'Knobbly' cars (you can have a modern rebuild of one for £1 million, if you so wish), which found success in 1957 and 1958.
However, the Lister name was fleeting. It disappeared by the end of the 1960s, following a failed effort to contest Le Mans with Sunbeam.
In 1986, it returned with a bang. An engineer named Laurence Pearce bought the rights to the name and set up shop to produce a frankly monstrous version of Jaguar's luxurious XJS grand touring coupé. On 1 February 1989, Autocar drove one.
Around 90 Lister XJ-Ss were produced, each costing nearly £100,000 (equivalent to around £236,000 today), or you could just get the engine conversion for £13,750 (now about £32,500).
That conversion took Jaguar's standard 5.3-litre engine and extended the bore and stroke, making it a 7.0-litre unit — apparently then the largest V12 ever used in a production car — and upgrading the cylinder heads, inlet and exhaust valves, followers, valve springs, crankshaft, conrods, bearing caps, camshafts and injection system. Bloody hell. All that got you 496bhp and 500lb ft. The Ferrari F40 managed 'only' 478bhp, for goodness sake.
This also meant that the XJ-S's General Motors slushbox had to be replaced with a five-speed manual Getrag unit. Autocar described this as «a revelation». We said: «It allows you to plug directly into a massively tuned version of perhaps the world's greatest production engine, while offering slickness totally alien to ZF's heavy-duty number found in the Aston Martin V8 Vantage.»
Weight had been added to the Jaguar XJS's super-light steering, which «Jaguar has long felt obliged to provide for the benefit of its US customers, but which serious drivers hate». This had been achieved by «new valves that reduce the power assistance», while «a chunky-rimmed steering wheel in place of the spidery standard item puts back the feel». We added: «The necessary precision is wrought by replacing the regular and very compliant steering rack bushes with much stiffer items.»
The wheels themselves were 17in alloy ones, shod with 10in-wide Pirelli P Zero rubber at the front and 13in-wide tyres at the back.
Of course, Lister had also ramped up the XJ-S's suspension. We detailed: «The adjustable gas-filled Koni dampers Lister fits are set some 30% stiffer on rebound with standard bounce — a combination which gives much better wheel control over bumpy surfaces. The springs are 100% stiffer at the front and 50% stiffer at the rear. A revised rear subframe arrangement sees the wishbones and radius arms relocated to provide greater triangulation and reduce axle tramp.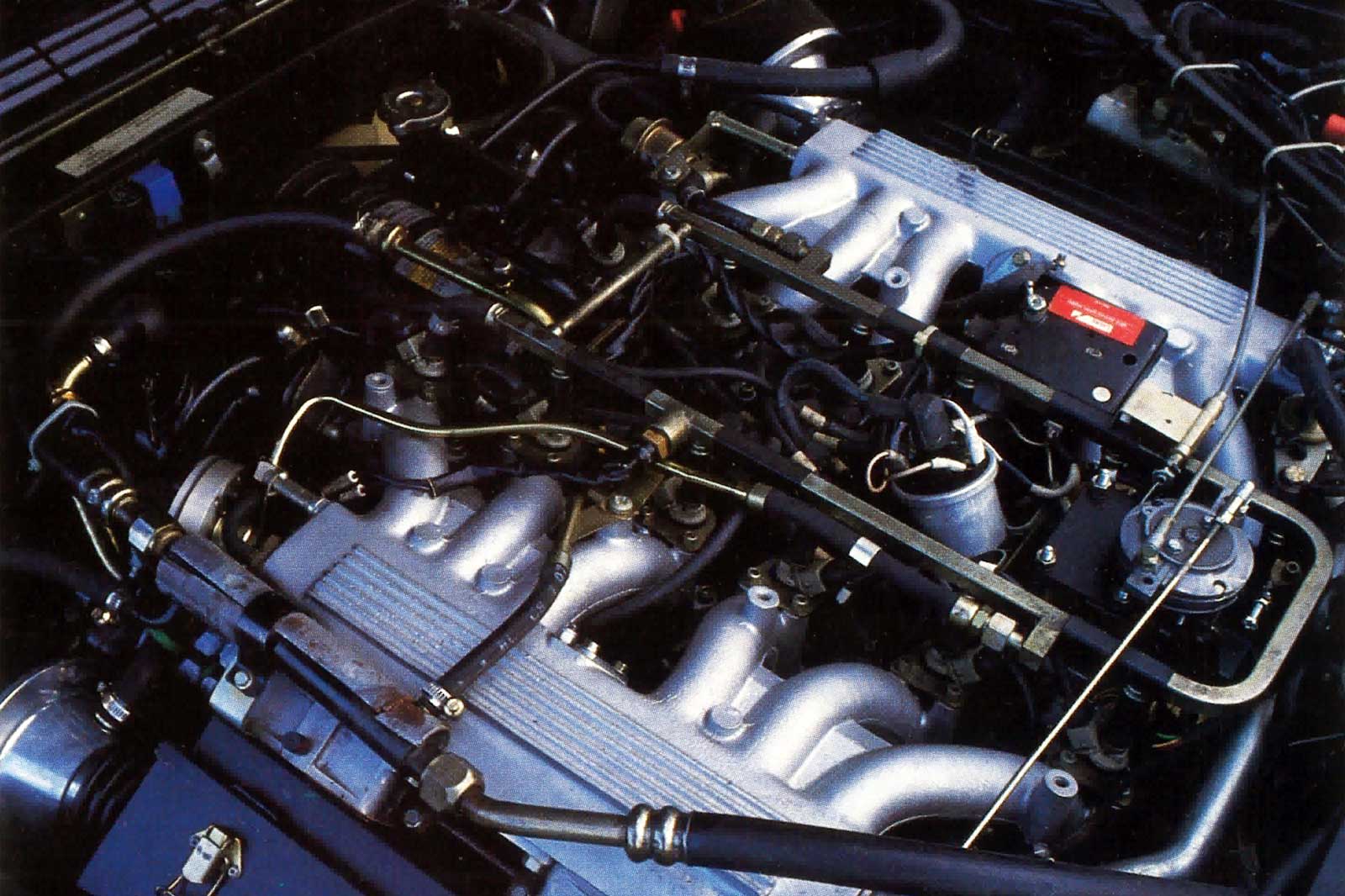 «Together, the changes ruthlessly exorcise the slop from the heavy Jaguar's chassis. The penalty is a significantly firmer ride but one which remains supple even by traditional Jaguar standards. It beats the pants off a Porsche 928's ride.»
Braking wasn't left to chance, either, with «solid rear discs replaced by the ventilated variety and moved outboard for improved cooling and stability under heavy braking».
The XJ-S was also treated to a beefy bodykit, with an «elaborately swept-up tail and raised rear lamp clusters, as well as Lister's regular flared flanks and bulging arches».
So, how did all this go down on the road? Remarkably, as it turned out — and not in a bad way. «Seven litres of Lister-modified V12 can hammer even the heavyweight Jaguar coupé into three-figure speeds with explosive haste and, it has to be said, a lot more aural drama than regular XJ-S drivers will be accustomed to,» we said. «In absolute terms, mechanical hush is still impressive, but no longer does it assume the form of a muted hum. The Lister howls with vulpine intensity and stomach-rumbling resonance; one tester described it as the most beautiful mechanical sound he had ever heard. With the windows down and the crackling overrun cough bouncing off tunnel walls and into the cabin, you're several miles closer to heaven with your feet still on the pedals.
«Putting the dynamite cocktail of Tarmac-rippling torque and race car-wide rubber to stunning good use, the Lister thunders off the line to reach 30mph in well under 2.0sec, a feat which almost defies belief for a car weighing 1800kg and with only two driven [rear] wheels.
«A 0-60mph time of 4.5sec exploits that early advantage and means that, to the crucial benchmark, the Lister is neck and neck with a F40 and has already consigned the Lamborghini Countach, Porsche 911 Turbo and Aston Martin Zagato to the rear view mirror. It's fearsomely fast.»
But would it handle? We elaborated: «In its fundamental balance, the Lister's handling is little different from the car on which it is based, with predominant mild under-steer only giving way to oversteer under power or on lifting off in medium to tight bends, though the transitions occur at much higher speeds.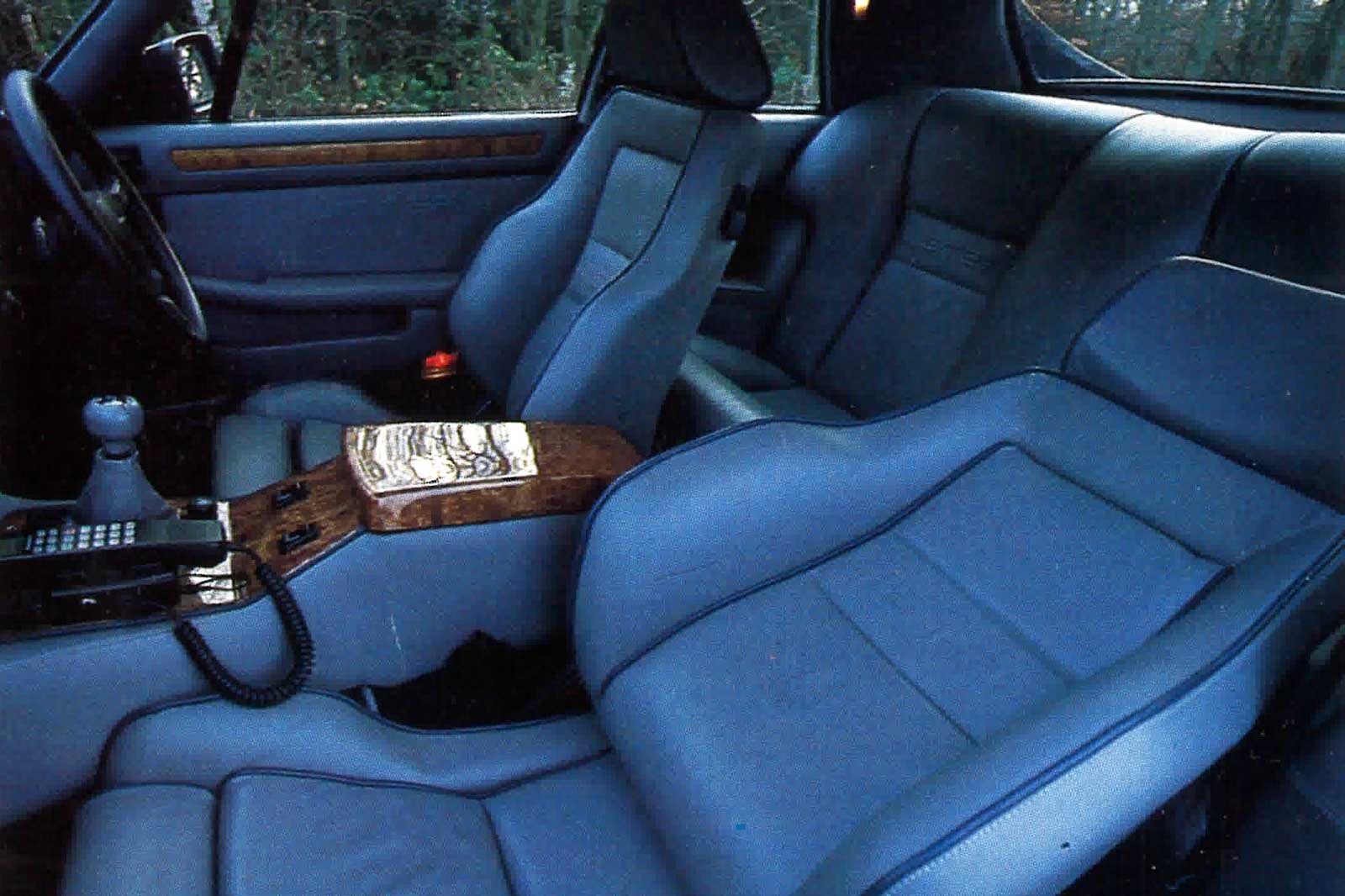 «The night-and-day improvements are in grip and response. The standard car's slight vagueness about the straight ahead is replaced with pin-sharp turn-in and fine precision. The meatier weighting is also welcome, making the Lister easy to place accurately.»
The aforementioned '100% stiffer' suspension might have given you visions of the chiropractor; and, indeed, we continued, «the ride can feel very firm at times», but at high speed control is exemplary. Plus, «braking is exceptionally powerful and pedal feel both firm and progressive».
The interior should have given you good support, too, with leather-trimmed Recaro seats that «not only liberate about an inch of head room but are wonderfully comfortable».
In additon, we said: «While refinement has taken a tumble, it hasn't deteriorated to Porsche 928 SE levels. Although the Lister's Pirellis are prone to roar and rumble over coarse …read more
Source:: Autocar