Essentially a re-skinned Audi R8, the Zerouno is an exhibition of Italdesign's attention to detail
Italdesign has revived ambition a half-century on from its birth. We drive its extravagantly-priced hypercar to discover what it means for the company's future
This is a scene that has played out many times over the past 70 years. An other-worldly wheeled machine, as low as a dining table and much the same size, ricochets yelping bullets of sound through the scenery as it darts along a thread of road.
Often bright-coloured and gashed with odd-shaped apertures, it frequently leaves a wake of the open-mouthed and curious behind it. They may not know who its creators are, but they'll know that it's outrageously fast, outrageously expensive and outrageous to behold.
That scene has just repeated among the vine-ribbed hills around Alba, Asti and Cuneo in Italy, the Italdesign Zerouno gathering clusters of cyclists, smartphone-wielding truckers and gawping hikers as it bounds between villages.
The Zerouno is the latest supercar born out of the Italdesign studios in Moncalieri on the edge of Turin, one of literally dozens of extreme sports cars to have emerged from this temple of creation over the past 50 years. What's different about the Zerouno, apart from it being extreme enough of construction, speed and price to be classified as a hypercar, is the nature of its industrial-sized mission. All five of these €1.5 million machines (yes, you read that right, and that's without taxes) are already sold, as are two of the final five of the targa-roofed Zerouno Duertas.
That mission is to be a high-speed calling card for Italdesign, whose remit has changed. You may recall that this achievement-rich Italian vehicle design and engineering business, founded in 1968 by designer Giorgetto Giugiaro and engineer Aldo Mantovani, was in 2010 bought by the Volkswagen Group, thus ending its independence while also ensuring that it benefited from a regular supply of work.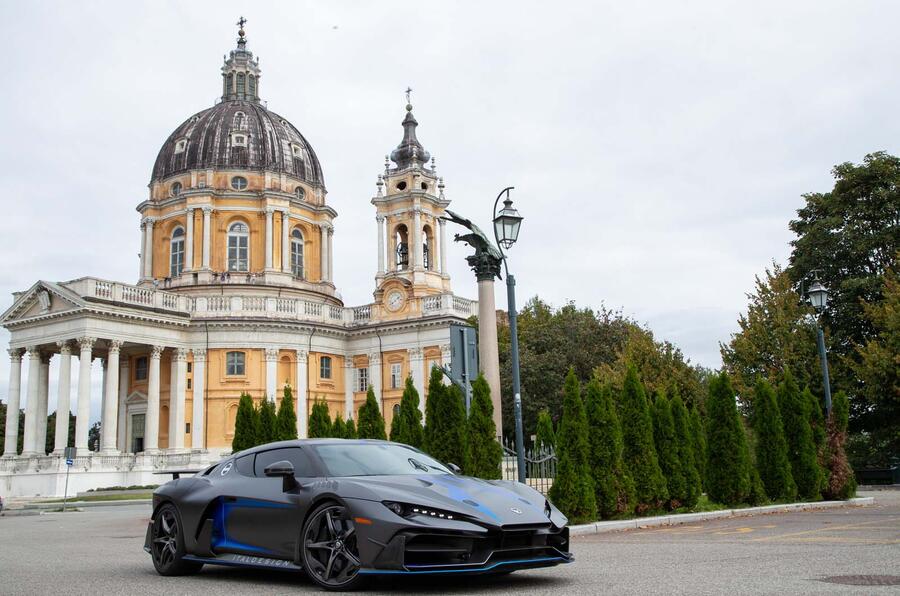 True, it was Italdesign that created, in the original Golf, the car that saved VW, but this prolific company has also produced any number of landmark Fiats including the Panda, Uno and Punto, as well as beautiful Alfa Romeos, Maseratis, the BMW M1, the Lotus Esprit and countless concept cars, many of them highly influential. So the harnessing of Italdesign to one car-making group was in some ways a sad outcome, even if the future of vehicle carrozzeria has turned precarious over the past two decades, the climate threatening Pininfarina and snuffing out Bertone.
Happily, Italdesign's fresh remit is to chase for business not only with the VW Group but also every other car maker, just as it used to. The reason for that change of direction is rather unexpectedly linked to a scandal, namely the 2015 revelation of VW's diesel emission misdemeanour(s), the aftermath of which saw a decline in Italdesign's orders. At the end of the same year, it started looking for work beyond the VW Group. "In 2015, only 1% of our business was for external clients," says CEO Jörg Astalosch. "Now it's 25%, and the aim is to get to 50%."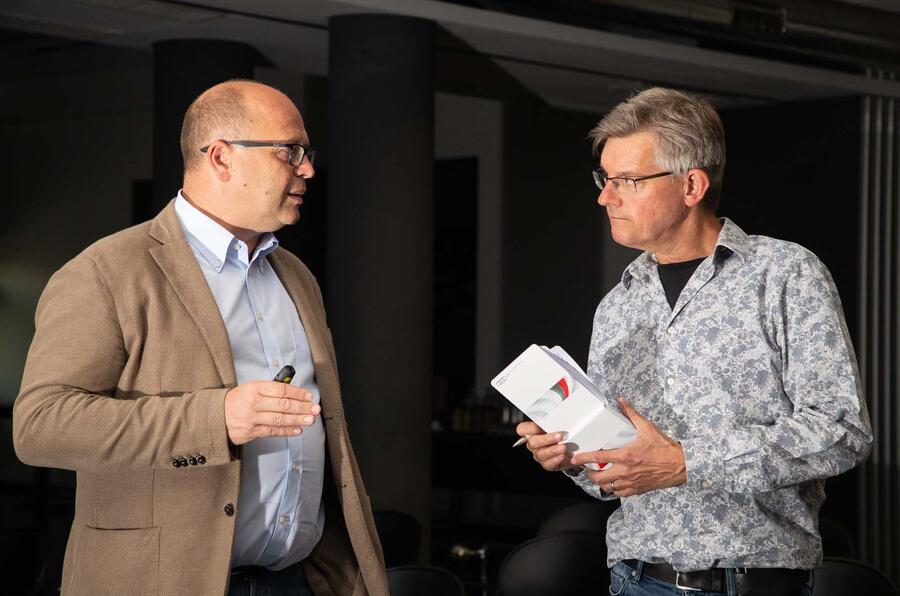 You might wonder why a car maker would entrust a rival with developing its secret project but, as Astalosch explains, "every customer is kept separate and secret. They can audit us at any time, and confidentiality can be contractually guaranteed. We stay fit, because they can visit at any time. Even our chairman, Volkswagen's head of purchasing Bernd Martens, doesn't know who we work for. That's only revealed if the client wants to buy VW Group parts."
Operating Chinese walls like this is how independent consultancies must work regardless of owner, and work it apparently does for Italdesign. Astalosch mentions Vietnamese start-up Vinfast, for which the company is developing an SUV, a saloon and a city car, and China's First Automobile Works as customers, as well as automotive clients in America, northern Europe, Japan and Korea.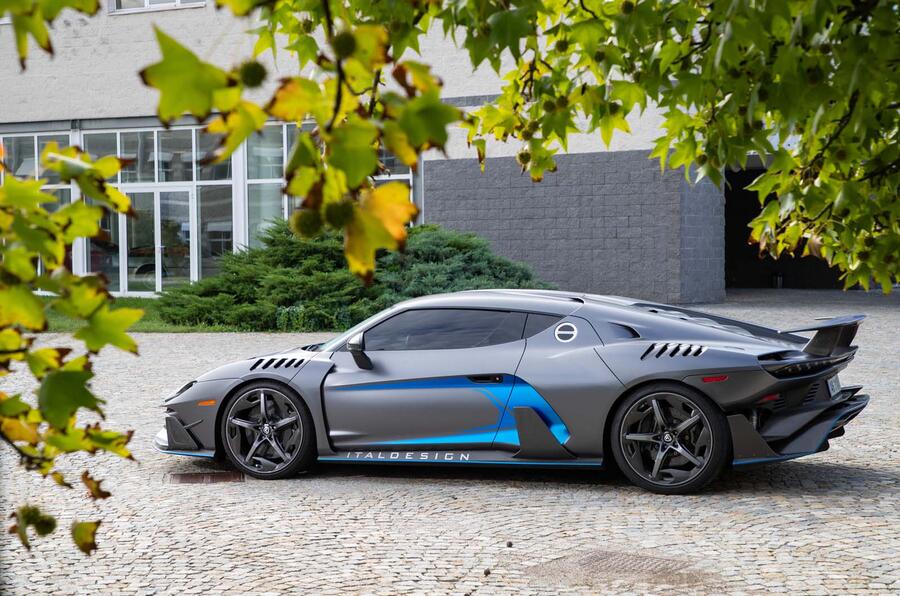 "Italdesign is doing work for only one of the VW brands currently," says Astalosch, "and it isn't Audi," the group brand with direct responsibility for the company. Another automotive customer Astalosch can talk about is Nissan, which is very much not a part of VW. But the sharing of a 50-year anniversary between Italdesign and Nissan's famous GT-R, and the creation of the skill-flaunting Zerouno, has led to a collaboration between the pair through the Japanese maker's Bob Laishley, who is programme director for the GT-R.
Another trigger, says Astalosch, "was Italdesign employee Andrea Porta, who speaks Japanese and is a GT-R nut. We did a show car together and we're hoping to get approval. Nissan will decide." The show car is the 710bhp GT-R50 by Italdesign, the credit in the name suggested by Laishley, Astalosch tells us with pride. If it gets the go-ahead, there will be "a small series of 50 cars at €900,000 (plus taxes), although we're not getting rich on it".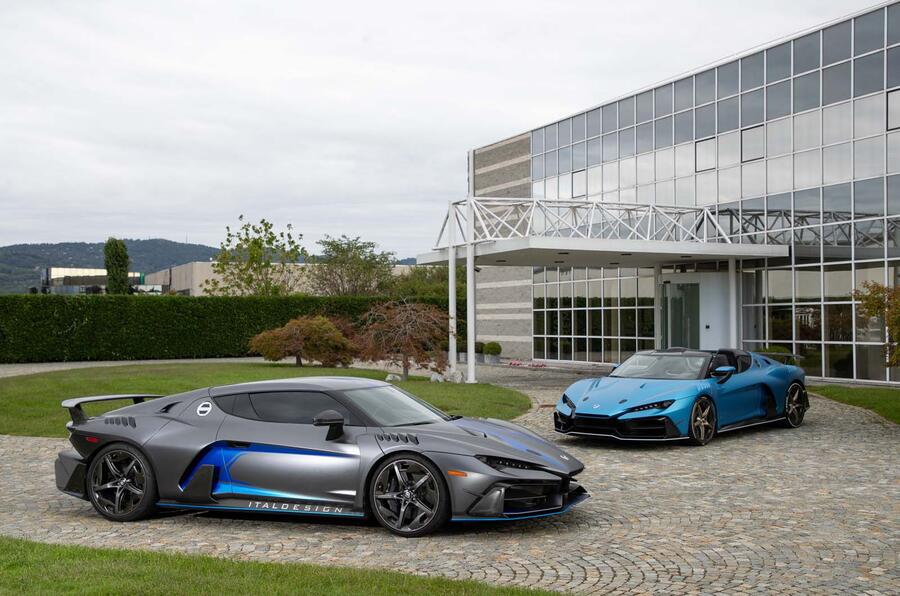 Nor is Italdesign getting rich on the Zerouno, adds Astalosch, despite the price of the five cars customers have paid to contribute to the project, which is about demonstrating three key company services. These include: "turnkey vehicle development in every form, ultra low volume series production (like the Zerouno and the GT-R50, if it happens) and the development of mobility systems". Indeed, Italdesign is working on a Turin subway project as well as the extraordinary Pop.Up Next concept with Airbus and Audi, a vehicle whose detachable passenger pod can be lifted and carried by a four-rotor drone on demand.
That's a long way from Giugiaro's 1980 Fiat Panda, which Astalosch also considers to be a form of mobility system – his enthusiasm for the design prompting him to show your reporter low-mileage 4×4 versions for sale online, a purchase he's considering. On the subject of total mobility systems, Astalosch reckons the car industry "has to look at this, otherwise …read more
Source:: Autocar