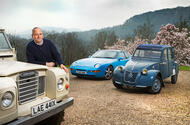 «An old Porsche, an even older Land Rover and a positively ancient Citroën. I'm not going to pretend they have anything in common, that some golden thread links them and explains their presence in my shed. On the contrary, it is their differences I celebrate.»
Own three cars and you'll be able to cover all motoring bases, especially if you happen to be as well informed about motors as an Autocar writer. Or so you might think…
Do the three car garage right and you're set for life, with a car for every occasion imaginable. Take a look below to see what some Autocar staffers have.
Andrew Frankel – 1981 Land Rover Series III, 1995 Porsche 968 Sport, 1958 Citroën 2CV AZ
An old Porsche, an even older Land Rover and a positively ancient Citroën. I'm not going to pretend they have anything in common, that some golden thread links them and explains their presence in my shed. On the contrary, it is their differences I celebrate. Besides, do not mistake me for any kind of car collector, even though these are not the only old cars I own. I appear to be an accidental accumulator as the almost-by-chance presence in my life of two of these three attests.
One is the Porsche 968 Sport. I bought it last year because Porsche said I could drive a 918 Spyder in Scotland if I turned up in a Porsche I actually owned. The 968 belonged to a mate who'd bought it from my brother 17 years ago and I knew it was sound. My strategy was to buy it, drive the 918 and sell the 968 with the shirt still on my back. I reckoned without the joy of driving a 968 across Scotland and now can't bring myself to part with it. I don't use it enough and the money would be useful, not least because the world is starting to realise that 968 Sports are also genuine ClubSports and their prices have ticked up accordingly.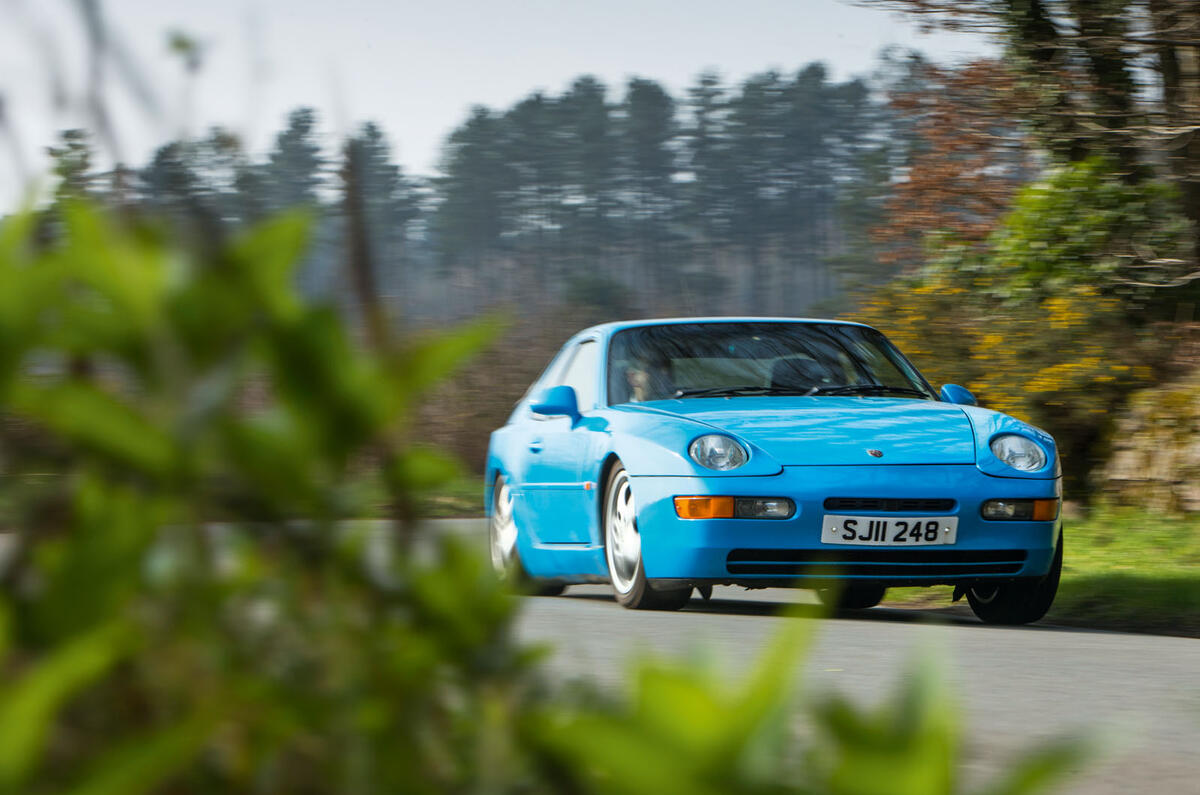 The Land Rover has been with me rather longer. In fact, I passed my test in it. My father bought it when his idiot sons were learning to drive because it was the strongest, slowest thing money could buy in 1981. Improbably, it's the car that taught me about power oversteer, and it's the car that made me spectacularly popular with my mates because I was always happy to be the designated driver and it has a lot of seats: seven in fact, although I once got 14 into it.
It's nice to have it for sentimental reasons, but I need it, too. I live quite remotely, and but for the Landie, we'd be cut off for a few days most years. In deep snow, you don't need electronic trickery. You need ground clearance, light weight and decent tyres. In such conditions, I'd back my Series III against any modern machine on standard rubber. It also carries hay for my sheep, takes them to market and goes to the tip. Not a glamorous life, but I couldn't do without it.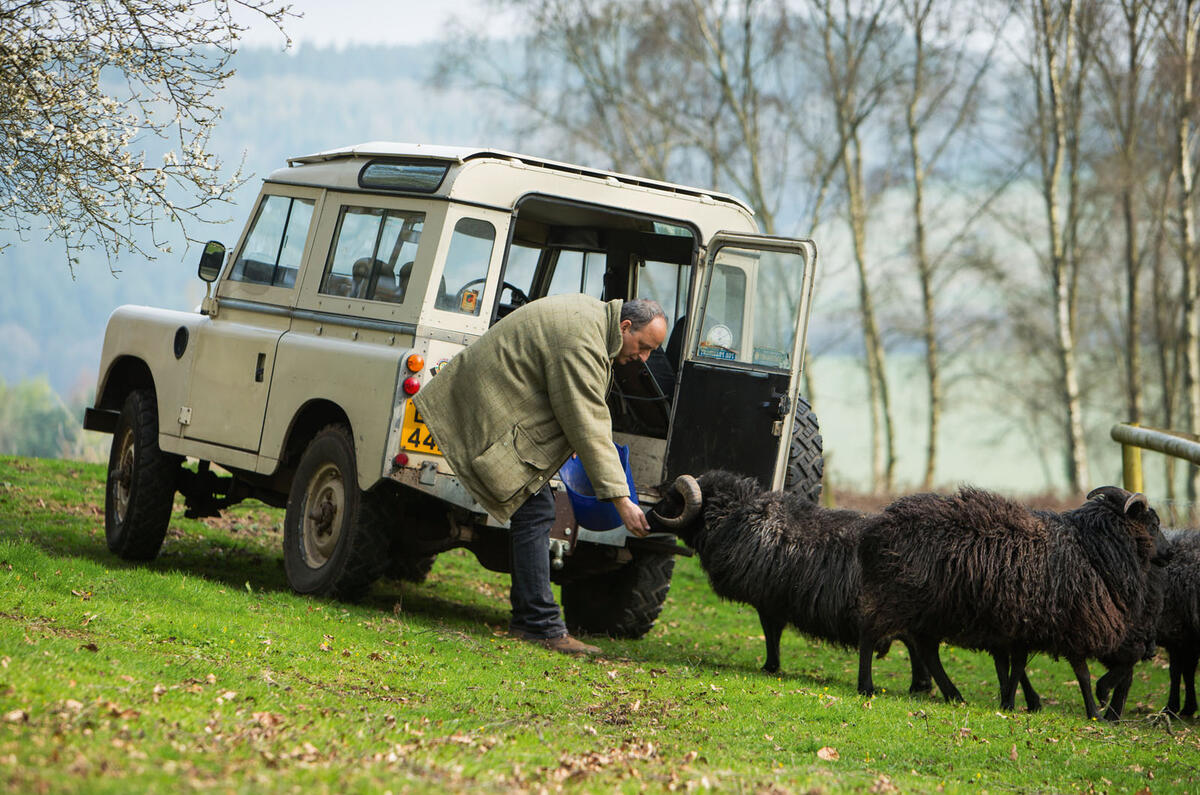 The 2CV is the only one I went out and bought for no reason other than I wanted one. Ripple-bonnet 425cc 2CVs from the 1950s are as different from the cars from the 1970s and 1980s as those cars are from a modern C3. They are rare and nice ones exceptionally so. So rare, indeed, that I gave up looking and bought an old suicide-door Fiat 500 to satisfy my craving for a super-slow air-cooled twin.
But then two 2CVs came up at once, and the moment Chris Harris bought one, I knew I had to have the other, not least because I'd never hear the end of it if I didn't. I bought it freshly restored from the Wheeler Dealers mob for a ridiculous sum of money and have spent plenty more making it mechanically as I need all my cars to be: on the button and capable of any journey I might want to do.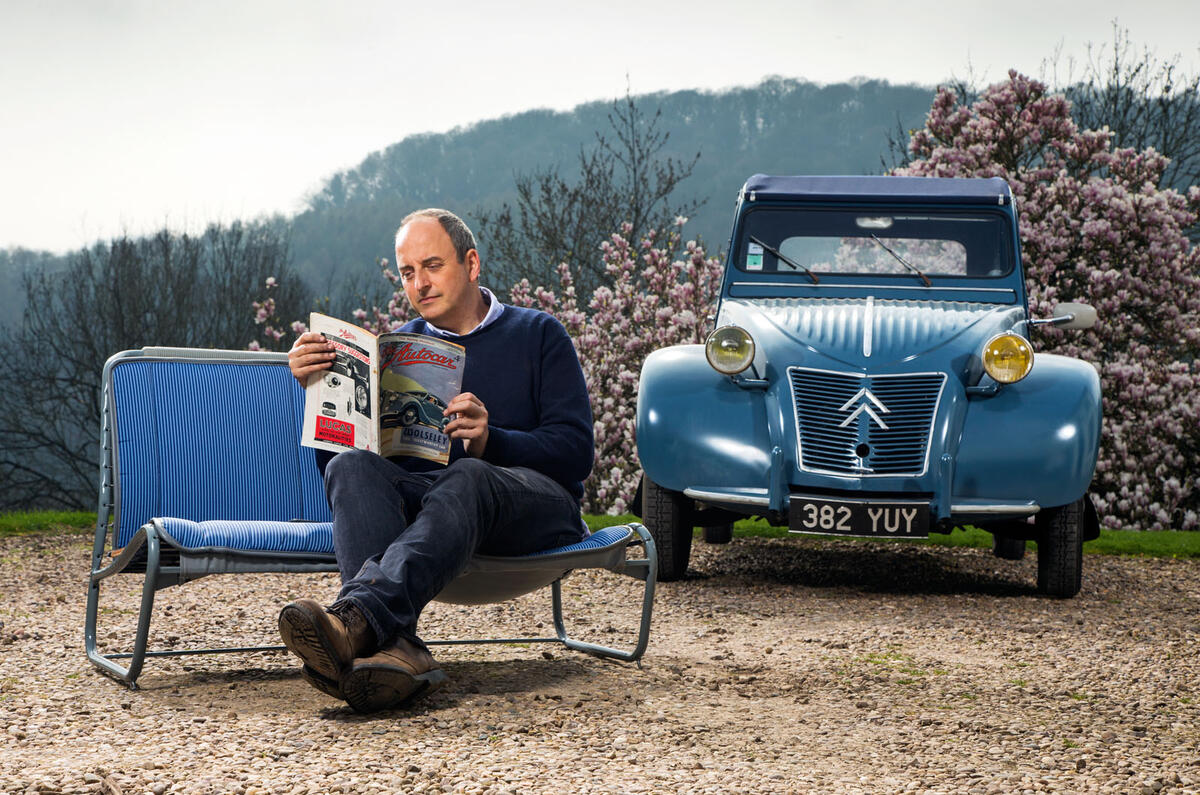 It was worth every penny. I am blessed to drive all kinds of cars for my living: old and new, fast and slow, road and track; but for its character and ability to plaster a smile over my face before its wheels have completed their first rotation, it might be the most charming thing I've ever sat in. Its value is immaterial for, of them all, it is the one I will never sell.
Richard Bremner – 1965 Chevrolet Corvair Monza Corsa 140 Coupé, 2001 Rover 75 2.5 V6 Connoisseur SE, 1980 Triumph TR7 FHC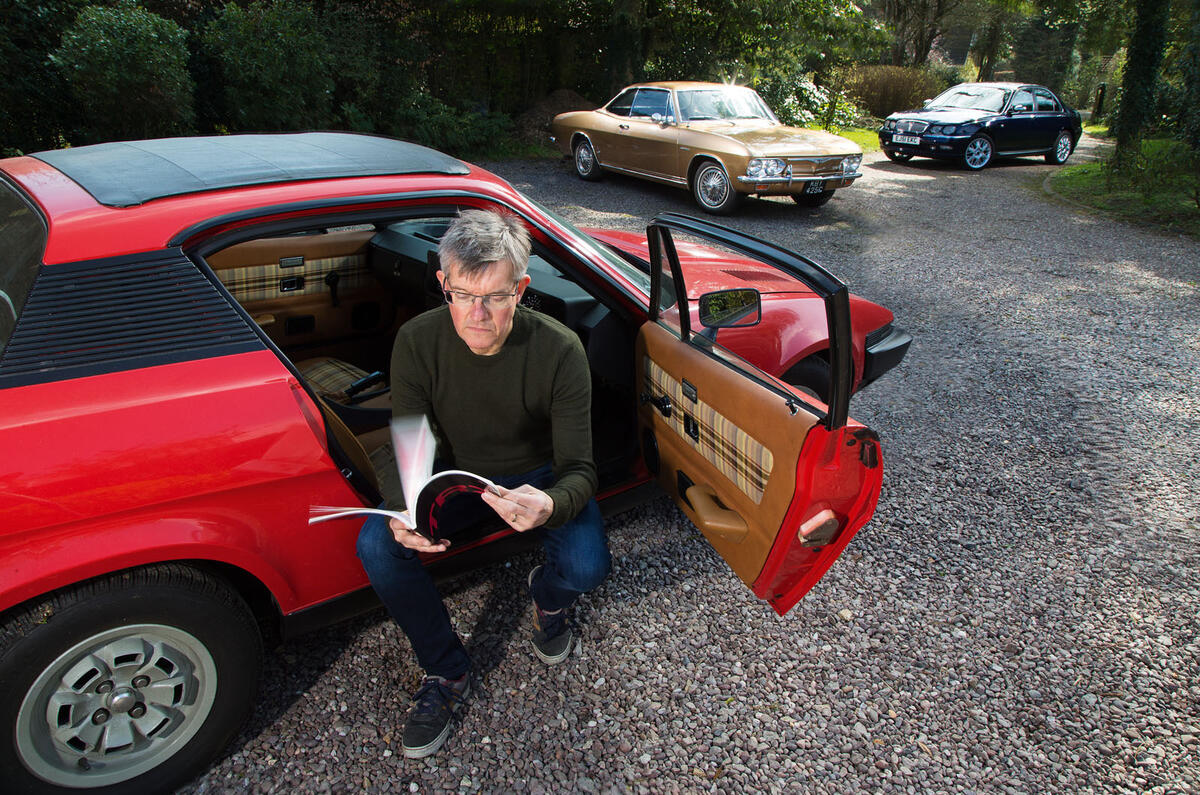 The cars in this disparate trio are all the result of light obsessions, like so many of the cars we enthusiasts own. And unlike most of the rest of the 10 cars I seem to have accumulated, these remain self-propelling and have MOTs.
I can't quite explain how I became interested in the Chevrolet Corvair, the rear-engined 1959 American budget car condemned as 'Unsafe At Any Speed' by consumer campaigner Ralph Nader. He noticed that the Corvair featured in quite a number of accidents in the early 1960s, as did the VW Beetle, but it was the Chevy that attracted most of the vilification. The issue went to court, Chevrolet owner General Motors foolishly attempting to smear the studiously well-behaved Nader.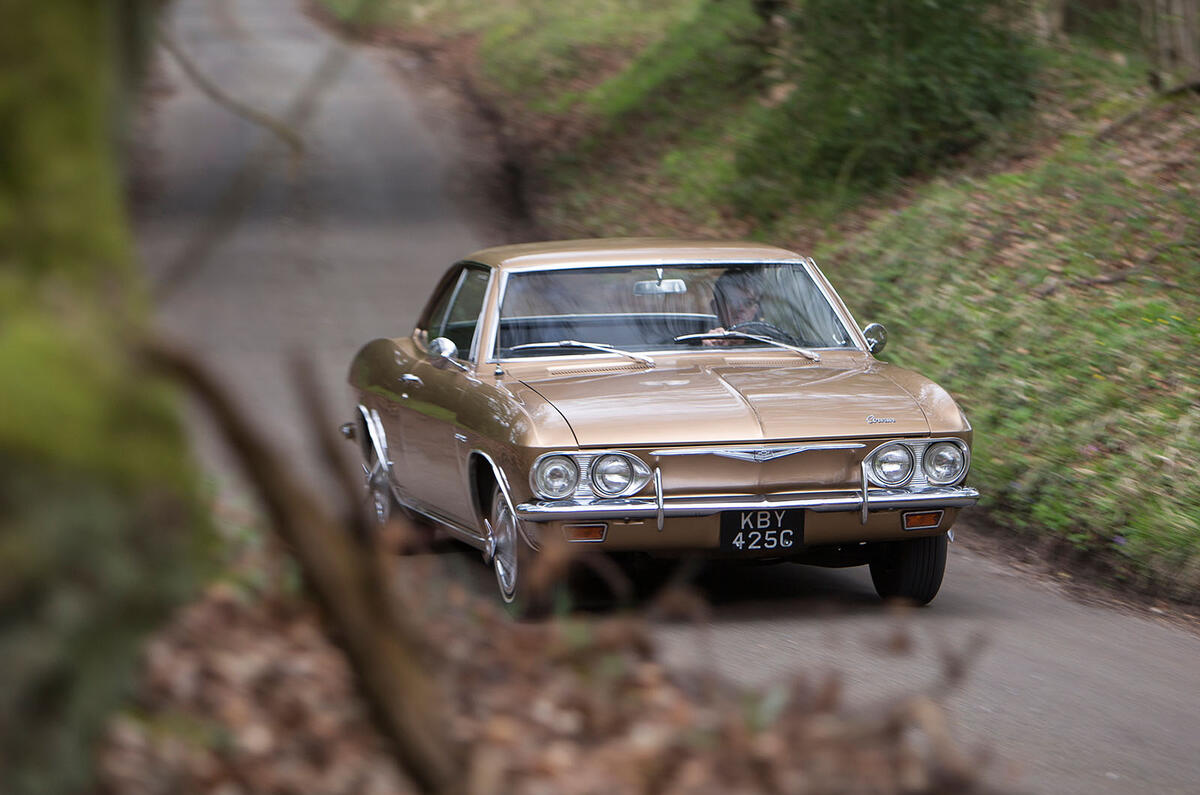 GM eventually won but the Corvair's career was almost over by then. Not that Nader killed it, this pretty Chevy's nemesis being the hot-selling Ford Mustang. The Corvair scandal did much to improve car safety, and the car itself was the result of another obsession. Chief engineer and eventual GM boss Ed Cole was fascinated by rearengined cars, and when he had the power to put one into production, he did just that. So the 'Vair has a good back story, but it's also likeable for its styling, especially in this 1965 second-generation form, complete with rear suspension redesigned by Zora Arkus-Duntov, aka Mr …read more
Source:: Autocar