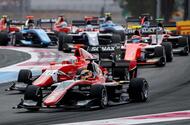 Lewis Hamilton won't be the only Brit up for a win; we speak to rising star Callum Ilott, who's leading the GP3 series
Expect to see plenty of Union Jacks being waved at this weekend's British Grand Prix for Lewis Hamilton, fans of whom will be hoping for a bounce-back result after his non-finish in Austria.
But while many flags will be out for Mercedes' star driver, they'll perhaps also spur on three young British racers not yet in motorsport's top rung. You may know of two of them, George Russell and Lando Norris, who are becoming more regularly mentioned up and down the Formula 1 paddock as the top two contenders in this year's Formula 2 championship. But Callum Ilott, GP3's current championship leader, is a recent promotee into motorsport's spotlight, having secured his maiden win only last month.
To see how this newfound promotion affects 19-year-old Ilott ahead of his home race, we catch up with the Ferrari Driver Academy-supported young gun to discuss his chances.
Jim Clark: how Autocar remembered an F1 legend
How does it feel to be among the British racing drivers at a Silverstone GP weekend in contention for a title?
"It's a great feeling. If you look at the British drivers [in GP3 and F2], there are five or six guys who are backed by F1 teams; I raced with a lot of the guys back in karting. But that doesn't change how you race now; you focus on yourself. It's always special to be at Silverstone, but you have to focus on your race like any other."
Does it feel more special to be racing in front of a home crowd?
"Yeah, it is very special, of course. I'd seen all the crowds on TV before but when you are physically on track and catch a sight of Union flags, it's a brilliant feeling and it's got to be worth a couple of tenths hasn't it?
"For me, the other cool aspect is that my friends and family can also come along and be part of the weekend. It's just not that simple or cheap to travel and watch when you're racing in Germany or Spain, so when I'm competing here, it's a chance to have them along."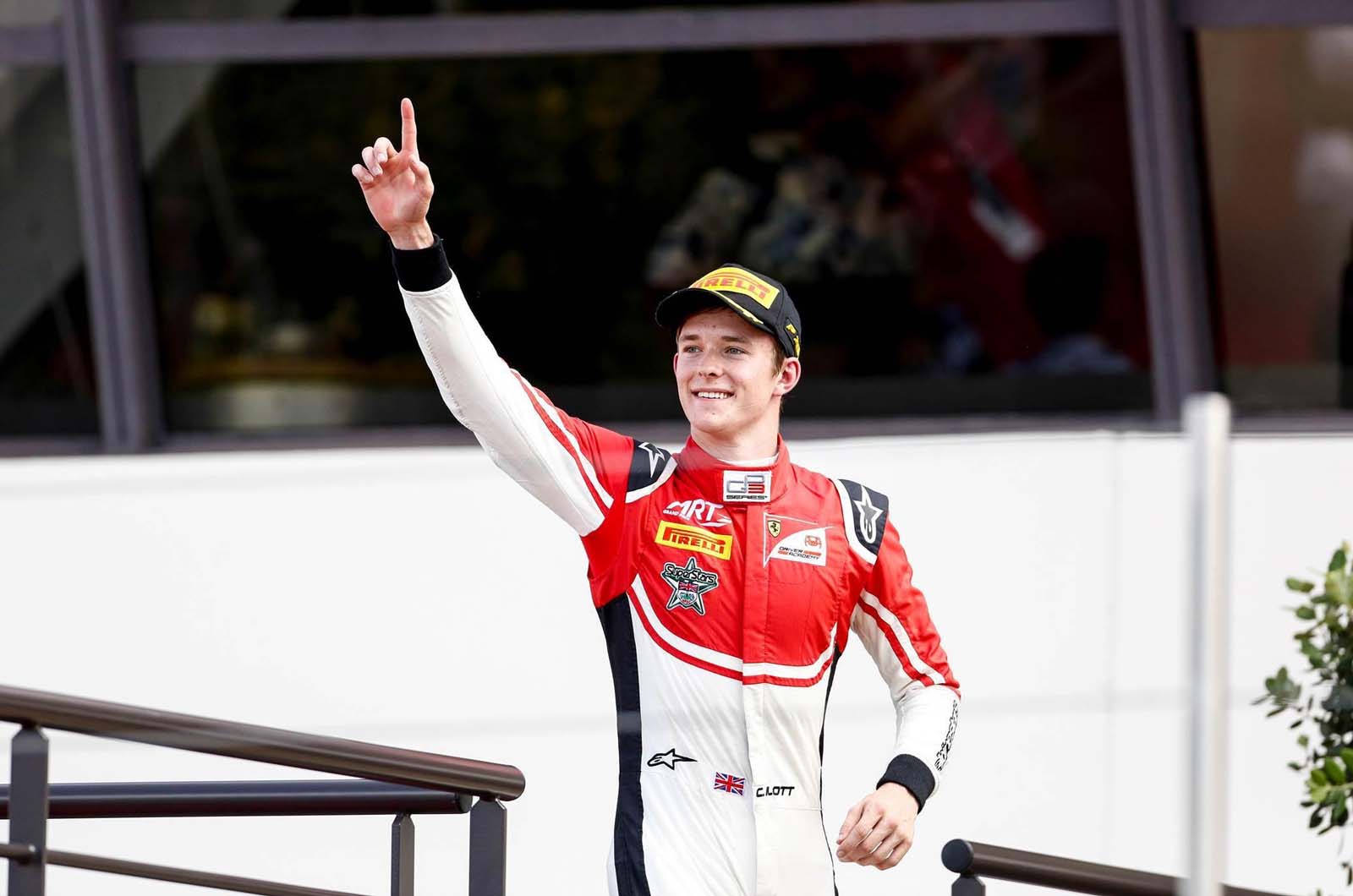 Do you have a home advantage over rivals?
"Not really. Because I jumped straight from karting to European F3, I didn't get to do the national racing in Britain, so I missed those formative years [on home circuits]. I've only raced cars three times in the UK, although this has always been at Silverstone, so it really is my home track. I won at Silverstone last year in F3 and I was really lucky to be offered a last-minute F2 drive there last year."
What are the challenges of the Silverstone GP circuit layout?
"Silverstone is a long lap at nearly 6km [5.9km or 3.7 miles], but it's the make-up of the circuit that makes it so challenging for both the engineer and us as drivers. It's also a fast track and we are probably on full throttle for something like 60% of the lap, but it also throws in slow and mid-speed corners. That creates a challenge because you have to set up the car to find the best balance.
"Looking after the rubber is a key part of GP3 racing anyway; even in qualifying, you have to know when to push and when to back off to save the tyres. On a fast lap, you are hooked up and focusing on keeping the lap clean and smooth. This year, I hear Silverstone has resurfaced the track, so it's looking like it will be smoother and faster. We'll have to see what the impact is for GP3. I don't know yet."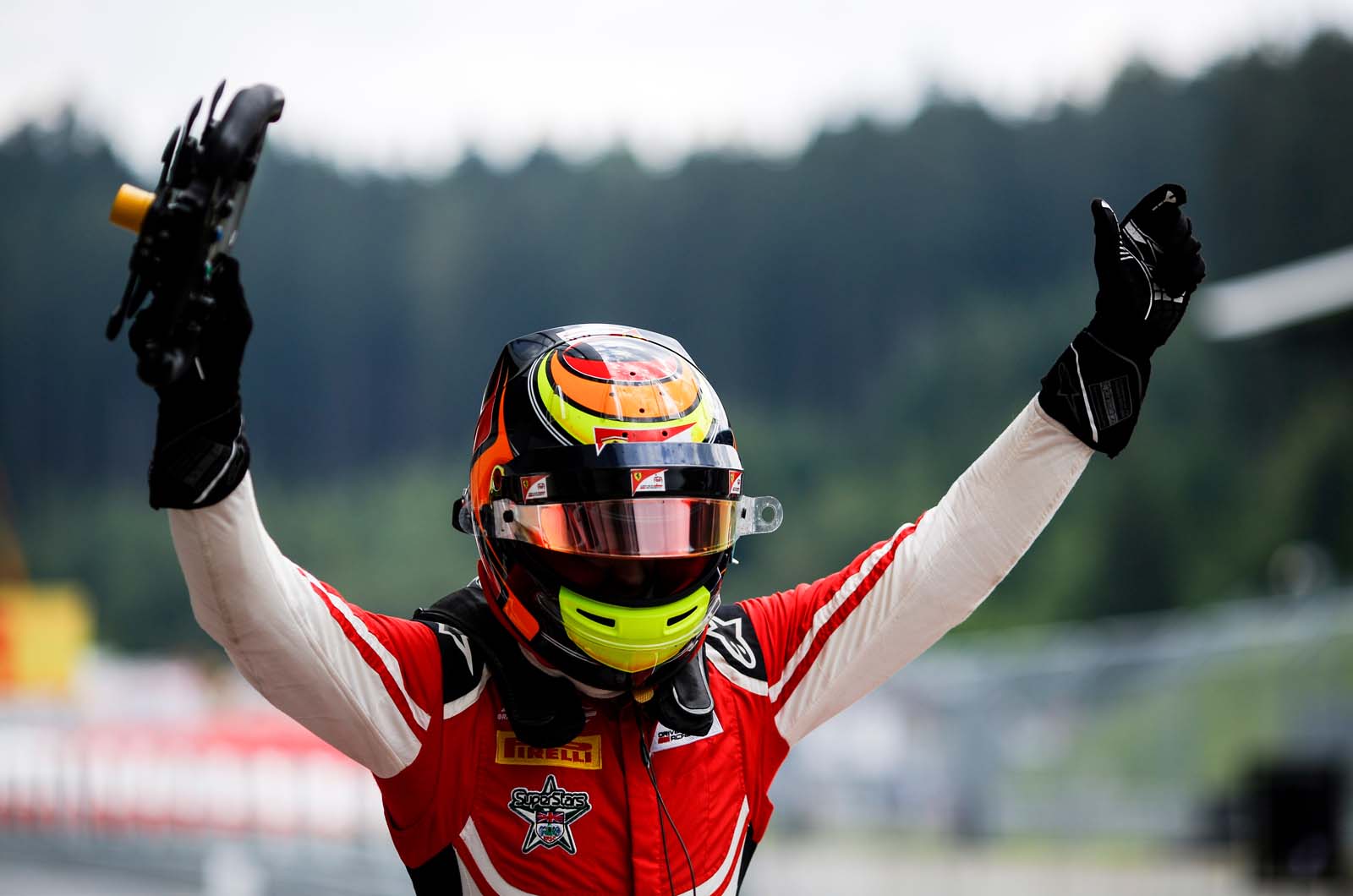 Lessons in gravel and jumping with Audi's Rallycross stars at Silverstone
What's it like going flat out through the Copse-Maggotts-Becketts complex in a GP3 car?
"I love driving the section from Copse through Maggotts and Becketts. Corners such as Copse require you to really lean on the car whilst not letting it run too wide and lose traction over the artificial grass, and then keep it flat as you go through the direction changes of Maggotts and Becketts. You feel the G-forces loading up through here and, if you get that whole section right, you can carry a touch more speed onto the Hangar Straight. After all the high-speed stuff, you then pass through Stowe and into the more technical Vale and Club. It's brilliant."
You're a Ferrari Driver Academy in the spotlight. How's the pressure?
"It [the academy] is a very supportive system, which makes us work a lot before to get the results. Of course, good results are expected and you've got to push yourself. But you do a job like last weekend [he won a race in Austria], it pays off. Being in the academy keeps pushing you forward."
More content:
Red Bull Racing to ditch Renault for Honda power in 2019
Source:: Autocar