To you, me and Lloyd, this is a Rover 75 coupé. To the DVLA, it's a Lloyd Viking 75C, as its creator has christened it.
What if MG Rover had put its 75 Coupé concept into production? Gerry Lloyd was so intrigued that he built one in his garage, and we've driven it
I have just driven Rover's latest model. It's the handsome production version of a concept the company revealed in 2004, finely executed from its flush-fit windscreens to its frameless door glass and bespoke alloy wheels.
A premium model, like the car it's derived from, this handsome two-door is classy enough that many might reckon it to be a mini-Bentley GT. Only rarer.
So rare, in fact, that there will likely be no more than one example of a car not developed at Rover's last home of Longbridge but in a tiny village in south-western Wales, near Haverfordwest. Its birthplace is a slightly larger than average domestic garage, in fact, its conception occurring in the head of one Gerry Lloyd, who is a retired builder.
Despite Lloyd being more familiar with bricklaying, roofing, carpentry and the laying of concrete, this is not his first foray into the world of one-off cars. His bespoke Rover operation has previously produced a 75 with two front ends and a 75 pick-up whose chrome, grille included, has been replaced with hand-carved wood substitutes. Odd, but undeniably interesting.
But while the wood-garnished pick-up and the Hydra-headed 75 range from the mildly eccentric to the entertainingly mad, the 75 coupé is on another plane in terms of realisation, its functional detailing better than you'll find on some concept cars. So is Lampeter Velfrey the site of a crack team of vehicle engineers? Kind of, except that the team consists of one man: Lloyd has engineered and constructed every element of this modified 75, using a mixture of carefully selected off-the- breaker's-yard-shelf components, parts he's fabricated himself and unf lagging determination.
Lloyd is not an automotive engineer, in the conventional sense at least, his career having been in building, quite often of house extensions in the Oxford area. After he retired 20 years ago, he built his own house, the hardest part of which, he says, "was clearing out the cement mixer at the end of the day when I really wanted a beer".
But house building was nothing compared to constructing this coupé. Why a 75? "When I built the double-ender, I wanted the cheapest car I could get," he says, in case his experimenting didn't work. If he ended up with a pile of scrap, the loss wouldn't be great. Lloyd admits to knowing little about 75s before picking up his first but he gradually discovered what well-built, finely engineered cars they are. That led to his joining the Rover 75 and MG ZT club and coming across a 'what if' thread on the 75 Coupé concept MG Rover developed shortly before it went bust. Thus was born his project.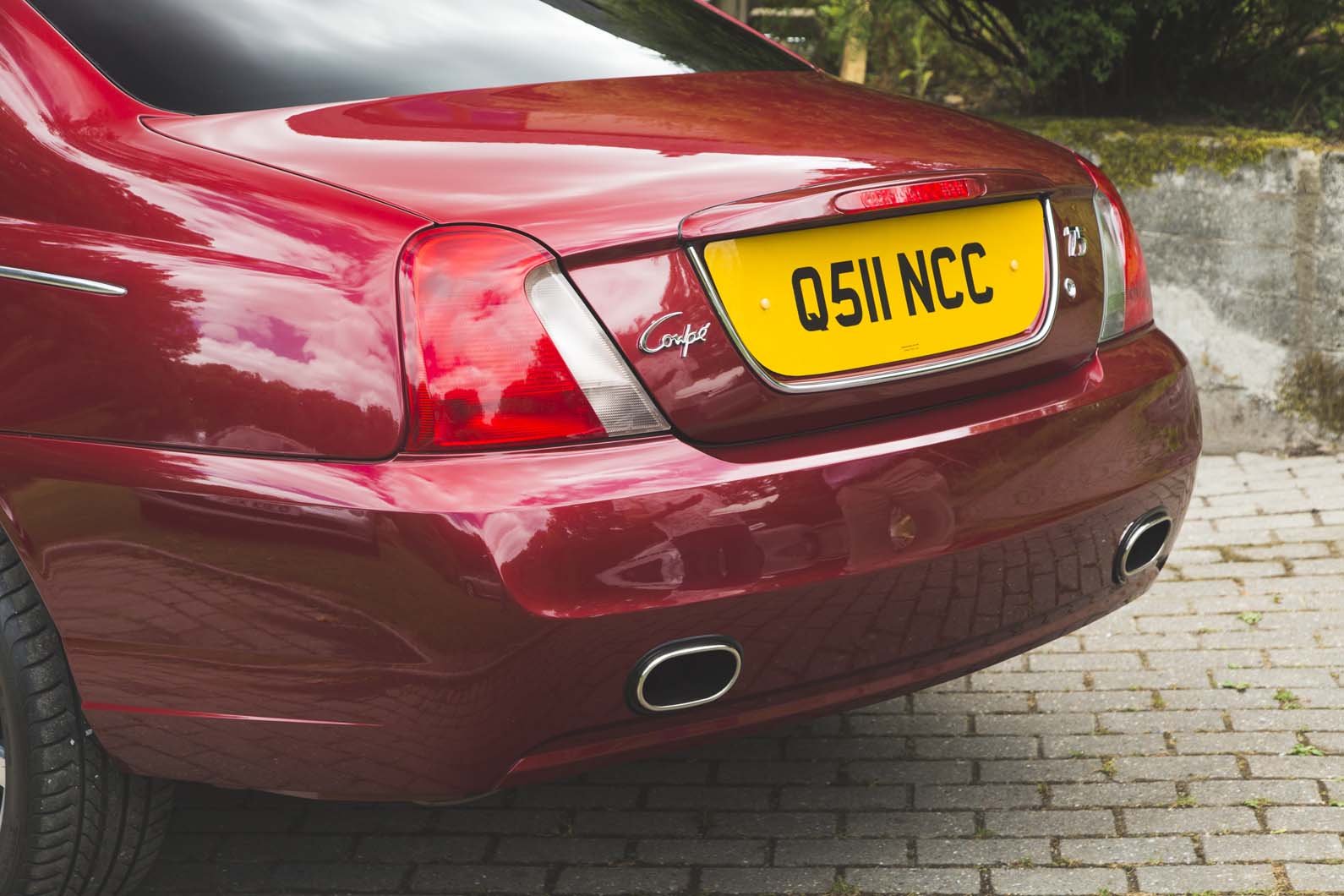 Although Rover-badged, right down to the wheel centres and the 'Coupé' boot badge from an old P5B, the guts of this car came from a ZT 190. As if he hadn't given himself enough work already, the job started with transferring the V6 mechanicals, suspension included, into a 75 that had started life as a 1.8T before the angle-grinder attack began. But first came the search for the roof, rear side windows and rear screen of a coupé that might work. "I selected the best-looking rear three-quarter view and then fabricated the body to make it fit," says Lloyd of a task that would defeat plenty of steelsmiths.
Ironically, given BMW's one-time ownership of Rover, a 3 Series Coupé was the source. That "the Rover roof is three inches wider than a 3 Series" was just one of dozens of challenges facing Lloyd, from shifting the B-pillars rearwards, to butting the 75's bootlid to the base of a BMW rear screen, to adapting a headlining to fit – "the hardest part" – to getting Rover ECUs to talk to the BMW variety in the coupé's reskinned 4 Series doors and to laboriously reshaping the lower A-pillars to eliminate wind noise.
The impressive red leather interior is also from a 4 Series, Lloyd sourcing a wood veneer vinyl from the US to match door garnish to Rover' walnut dashboard. The attention to detail is impressive. So is driving the car itself, the beefier dynamism of a ZT suiting this muscularly elegant Rover, which proves sportily refined and, indeed, wind-noise free. It makes the reasons for the stillbirth of the MG Rover version all the sadder. But at least a few us will get to see what physically might have been. The 2500 hours Lloyd worked – "seven days a week for 18 months" – building this one- off will ensure that there will only be one. But with astonishing results for a man working in a shed.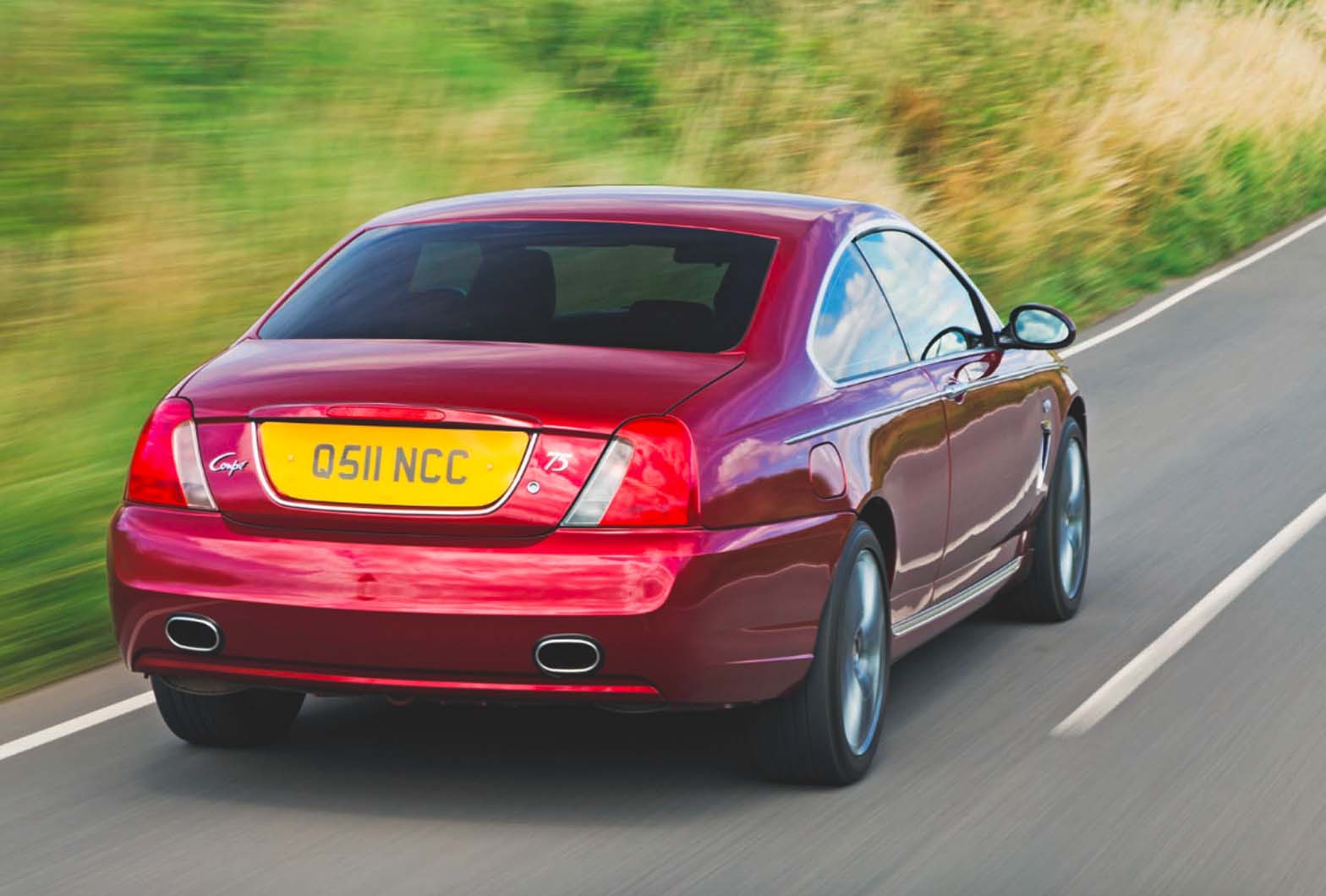 Unlikely coupes:
1971 MORRIS MARINA – Not just a two-door Marina, but a budget coupé, too, boasted British Leyland. So budget that it didn't bother lengthening the doors, or sharpening its dire chassis.
1977 VOLVO 262C – Improbably inspired by the vinyl-roof-clad Lincoln Continental Mark IV, Volvo had Bertone build this oddball, low-roof two-door.
2012 MINI COUPE – We're admirers of former Mini design chief Gert Hildebrandt's work, but not this weird be-helmeted device. Mercifully short-lived.
Read more
Cropley on cars: the lasting effects of the BMW-Rover deal
Source:: Autocar