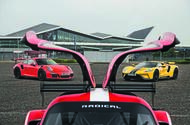 Our Ford leads the pack, channelling its GT40 predecessor
Is life on the road tolerable in a converted competition thoroughbred or a track-ready sports car? We find out
Tuesday, 9.23am – Brooklands museum: It has just gone opening time at the oldest purpose-built motorsport circuit in the world and, in front of the century-old clubhouse, a small crowd is gathering.
Early-bird visitors to Brooklands Museum are getting a look at an impromptu exhibit: a trio of modern motorsport-derived production cars whose designs and origins make them at once fundamentally alike but also fascinatingly different from each other.
Crazy cars that went from race track to road
There are three cars here – three. I can see all of them. Two of them have rear wings that look large enough to moonlight as ailerons on an Airbus A380. And yet it's as if the very low, very wide, very yellow Ford GT is the only car anyone else can actually see. For a few minutes, people just nod and grin at it. Beards are stroked (Brooklands is heartland beard territory) and the Ford's engine bay and cabin are peered into.
One or two people take an interest in the Radical RXC Turbo parked just a few feet away, but it's a passing one only. The Porsche 911 GT3 RS – the car that sold out in a nanosecond two years ago, and is now changing hands for north of £200,000 on the second-hand market – might as well not be here at all. Such is the power of the original GT40's legend, and of the arresting impact of the design of the new GT, it seems.
We're all set to take that legend on a short tour of British roads. These cars are about to set out on a 200-mile convoy intended to reveal just how usable they are in the real world. Starting here, and taking in Silverstone circuit in Northamptonshire, Donington Park circuit in Derbyshire and then some favourite roads on the edge of the Peak District, our journey should rack up a modern Formula 1 race distance in the space of 36 hours.
On the way, there will be motorway, A-road and B-road; traffic queues, potholes and speed bumps; high kerbstones and narrow car parks; and, I'm very much hoping, a bit of proper British weather. So exactly how will that kind of trip be negotiated by a 'prototype'-style modern Le Mans racer for the road, a road-converted GTE-class competition machine and a sports car with very serious circuit abilities? What kind of road-going existence are you in for in each of them – and would you be crazy to contemplate it?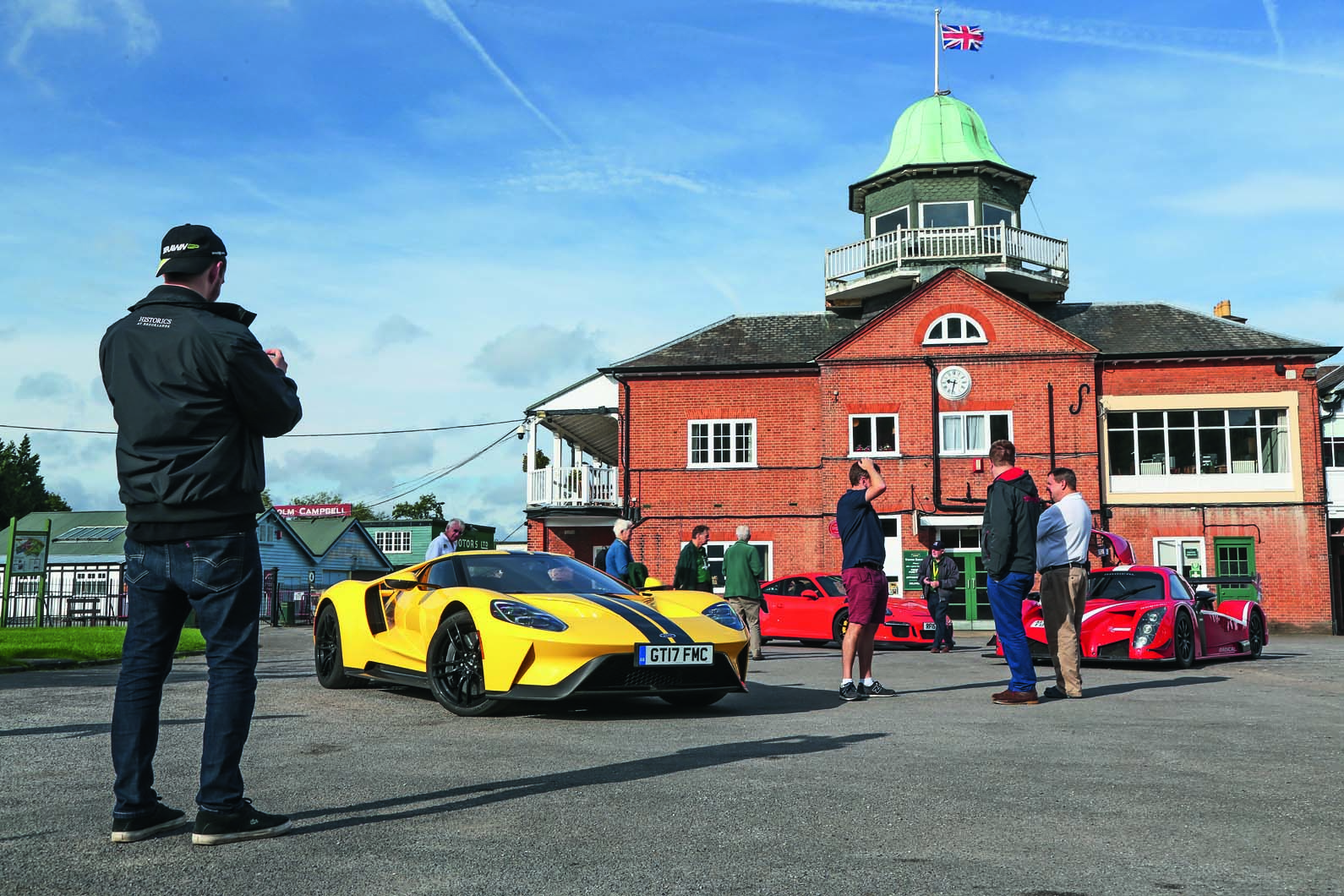 Right now, I'm wondering myself. This was, needless to say, not muggins' idea, and when it all goes wrong and I'm left waiting for a recovery truck by the side of the A43, I shall lay the blame entirely on Matthew James Prior. Right now, he's probably engaged in something much more sensible. Sensible people don't normally set out on road trips unless they're confident they'll arrive at their destination – and I've already heard tales from colleagues about early GT test cars breaking down several times in the same day.
I've experienced first-hand how fragile the Radical RXC can be: the last time I drove one, I started out with all seven forward gears present and correct and ended up with three. If we make the full 200 miles in all three of these cars by teatime tomorrow, I'll have reason to question my main reservation about them: reliability. And I sincerely hope that proves to be the case.
Tuesday, 11.23am – Oxford Services, M40:
When regular Autocar group test driver and all-round top bloke Nick Stafford "needs a brew", he explains, "I really need a brew". Which must be true if he's willing to take on a Starbucks 'drive-thru' in a Radical RXC. He's causing a bit of a stir (preceded by milk and two sugars – badoomtish). You wouldn't imagine he could reach far enough upwards from the driver's seat to hand over his loyalty card, let alone find somewhere in the car to put his drink – but guess what? The Radical's got a cupholder.
More importantly, Nick's not tearing his hair out or desperately making alternative onwards travel plans having driven it this far.
"It's fine," he says, "once you get used to the seat. And the doors. And the clutch. And the noise. Not that I'd have one. If you can afford one of these, you can afford a BMW X5 and a trailer." As ever, it's impossible to argue with the common sense of this man.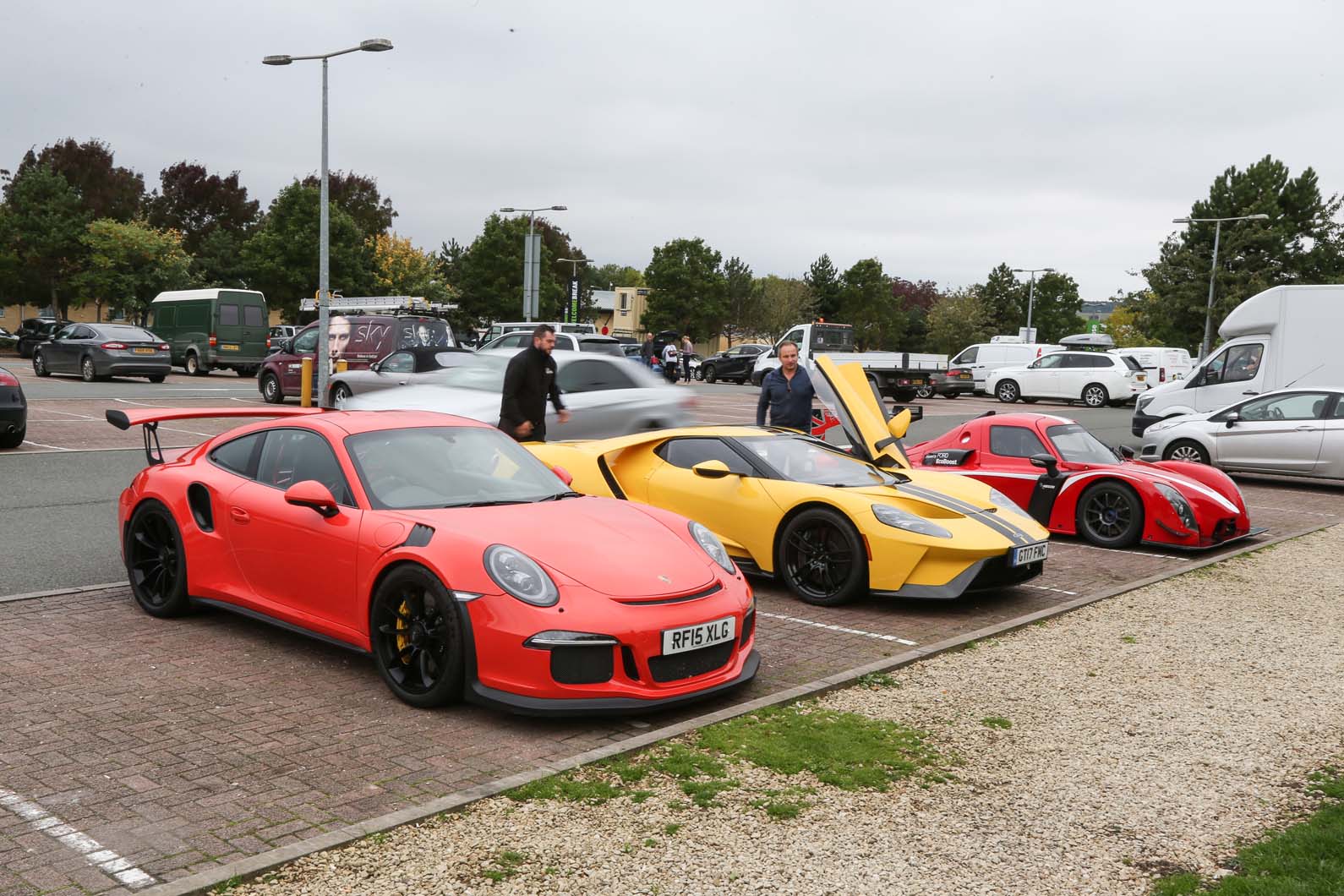 My passage from Brooklands has been spent in the obvious place: the dayglo Ford. The GT's cabin is wonderful despite its cheaper touches and it's perfectly comfy for two, as photographer Stan Papior will attest. So far, it hasn't missed a beat. I'll admit to watching the various temperature gauges on its TFT instrument screen pretty closely as we rounded the M25 and climbed up past High Wycombe, but I needn't have.
The GT's steering is weighty but honest and judiciously paced; easy to gel with. The car's engine is fairly noisy and a bit plain-sounding but seriously potent, and the gearbox remarkably smooth and well- mannered. Select the GT's 'normal' drive mode, put its dampers into 'comfort' and it's also so much more compliant-riding than you imagine it'll be. The biggest obstacles to enjoying the car on the road are, in fact, nothing to do with noise, hyper- responsiveness or any kind of highly strung temperament. This is a wide car within which the driver sits on the left, so it's hard to place instinctively on UK roads: simple as that.
We leave the GT for a few minutes to grab some lunch-to-go, and find it has attracted some company once again when we return. A group of squaddies want a look inside …read more
Source:: Autocar