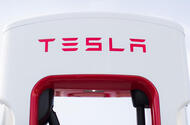 Tesla is shedding 9% of its workforce
Company founder Elon Musk says job losses will centre on duplicated roles and will not affect Model 3 production targets
Tesla is cutting around nine percent of its workforce as part of 'restructuring' moves to reduce costs – but company founder Elon Musk has insisted the move will not affect its ability to reach Model 3 production targets.
Musk confirmed the job cuts on social media after an internal email became public. The company has yet to make a profit since it was founded by the entrepreneur, and Musk said following a "comprehensible organizational restructuring."
He added: "Tesla has grown and evolved rapidly over the past several years, which has resulted in some duplication of roles and some job functions that, while they made sense in the past, are difficult to justify today.
"As part of this effort, and the need to reduce costs and become profitable, we have made the difficult decision to let go of approximately 9% of our colleagues across the company. These cuts were almost entirely made from our salaried population and no production associated were included, so this will not affect our ability to reach Model 3 production targets in the coming months."
Musk claimed the profit has never been Tesla's motivation, adding: "What drives us is our mission to accelerate the world's transition to sustainable, clean energy, but we will never achieve that mission unless we eventually demonstrate that we can be sustainably profitable. That is a valid and fair criticism of Tesla's history to date."
More updates to follow.
Source:: Autocar