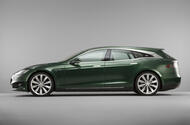 New-look Model S has a stretched roofline and extra chrome trim
Big things are expected from 33-year-old car designer Niels van Roij, not least a Tesla Model S Shooting Brake. A rebodied Rolls Wraith could be next, he tells us
Coachbuilding is as old as the car itself but, as car making enters a new era, perhaps it's fitting that the latest exponent of the art is just 33, and his work has turned a Tesla Model S saloon into a Model S Shooting Brake.
Not only are the fundamentals close in concept to those early efforts of Rolls-Royce, Duesenberg, Bugatti et al, but it's also worth remembering that a fair proportion of the early cars were electrically powered.
If there's some kind of symmetry in that – as well as a healthy dose of the same pioneering, adventurous (some might say slightly madcap) spirit – then there's also something heart-warming about the fact that the car is the work of a team led by Niels van Roij. This is a Dutchman who loved cars so much that he felt the pull to study car design at the Royal College of Art in London too strong to resist and who, as a result of some early successes at consultancy work, then opened his own design studio in Greenwich.
He's improbably young to have his own design studio, of course, but van Roij carries the responsibility with a shrug, and freely admits that it was a need to pay the bills that put him on the path to setting up alone, rather than joining a major manufacturer. "The main breakthrough was when I worked on a project for the new taxi for London in 2014," he says. "We presented it to the Mayor's Office as a working prototype and drew a lot of compliments for the design. It was well-thought-through, and the feedback led to more work."
As you might image, van Roij is coy about offering too many details because much of his work is shrouded in strict secrecy, but he admits to running research projects for Volvo, Ford and – intriguingly – Huawei, the mobile phone giant that, we can only assume given van Roij's poker face, has looked into branching out. "I love the kind of challenges we're set, such as researching a front-end design style, or getting a brief to reflect a certain customer need," he smiles, "but the idea of doing a coachbuilt project came up because I really wanted to show people that we're here. To put our name on something."
To do that, first van Roij needed a client who shared his vision and who would fund the project. That man was Floris de Raadt, a Dutch businessman who made his money through a medical company and who had a lifelong love of shooting brakes. Having bought and restored examples all his life, he was keen to invest in creating one. "Advanced technology is what makes him tick – that's why it had to be a Tesla," says Van Roij. "He wanted to signify that we're at the start of a new era."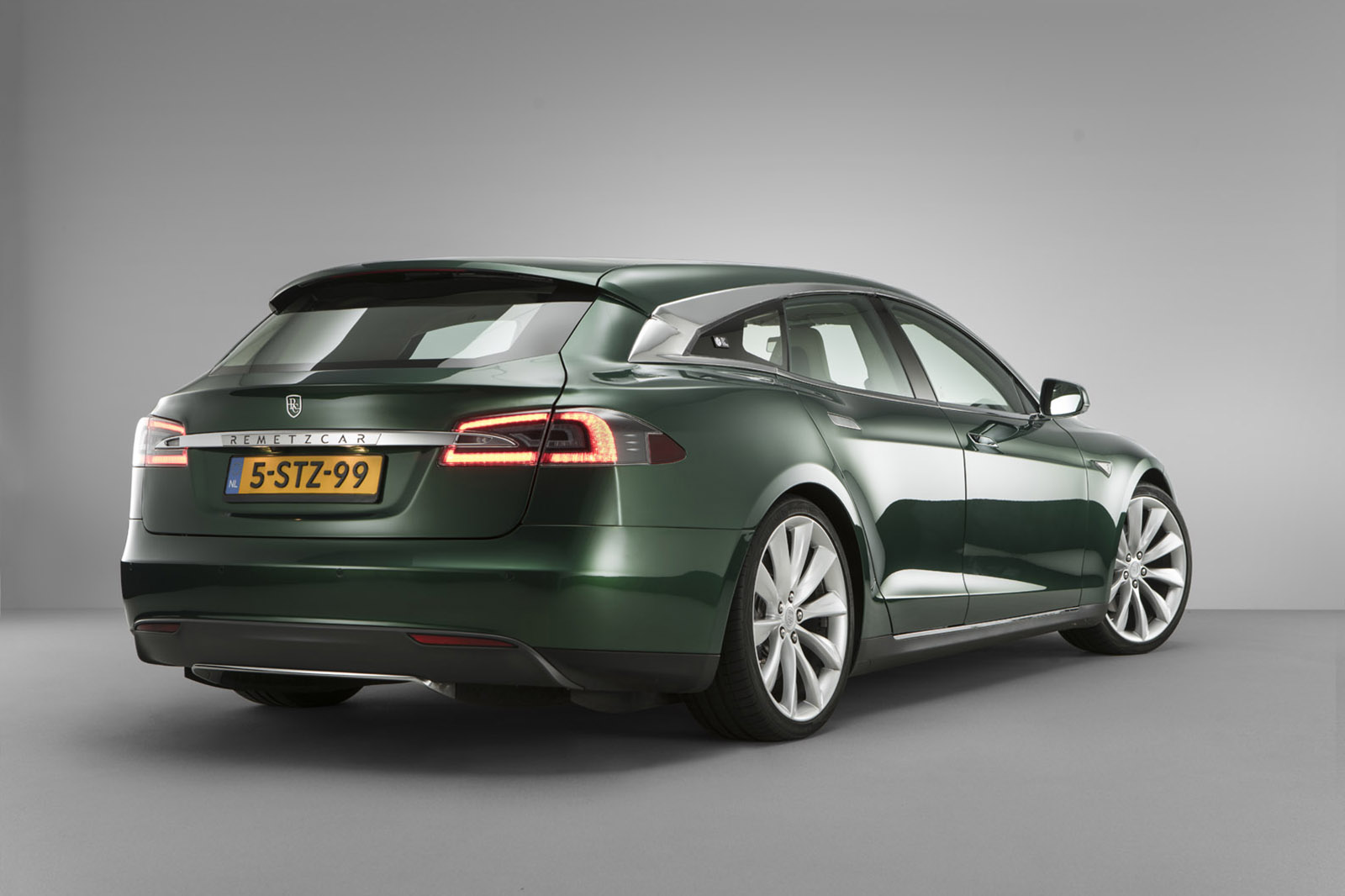 At the outset, it was agreed that the car did not have to be a one-off, but it did have to be conceived to be made in strictly limited numbers of no more than 20 examples. That freed up van Roij and his team to work with the investor on a variety of ideas, rather than having to faithfully create what he demanded.
"There are three propositions that got worked through," says van Roij, who admits the early stages of sketching alone took 500-600 hours. "Some of the end project will completely reflect the owner's tastes – we went to his home, admired his car collection, his musical tastes, learned what makes him tick, and all that is reflected in parts of the car, especially the colours and trims. If we get more customers, they may want to go in different directions. That's fine."
Design complete, van Roij then partnered with Dutch coachbuilding firm RemetzCar, best known for building stretched cars for the king of the Netherlands: "The client knew them and proposed them. They had the skills to do everything by hand, from beating the aluminium into shape to working with the glass to achieve the huge roof shape. Everything we have added is sculptural; nothing is there for the sake of it."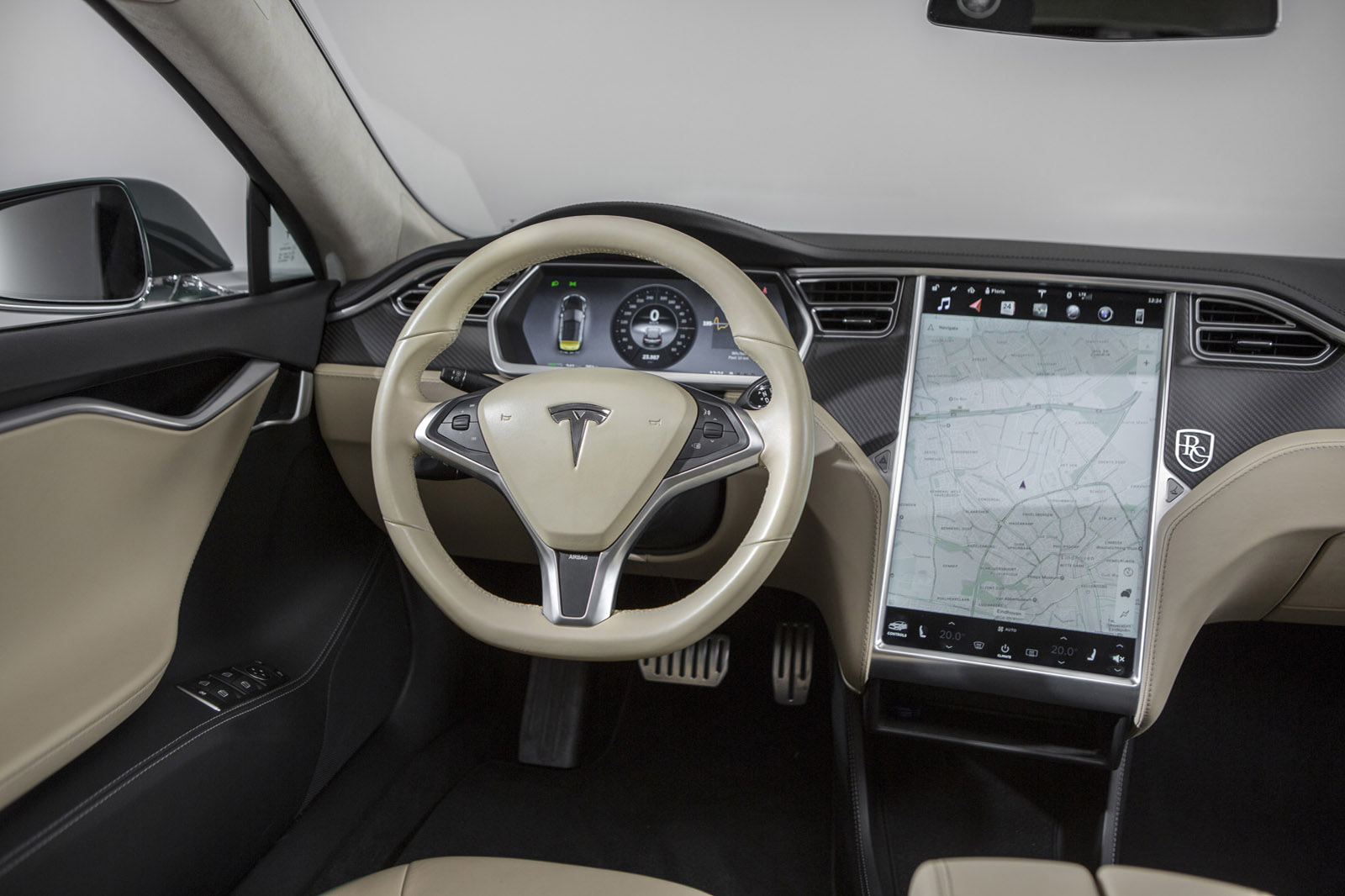 Van Roij accepts that some of the more extravagant flourishes may attract critique. "A coachbuilt car should be more outspoken than a mass-produced one – otherwise you should be saving all the time and effort and buying one off a production line," he smiles. "A Volvo V90, Mercedes E-Class, an Audi A6 Avant – some of the designs out there are as good as perfect. If that suits you, buy one. But if you want something unique, then you want it to be a bit bold, don't you?"
Pricing has yet to be confirmed, but early indications suggest that final costs should be little more than the cost of a new Model S – although modifications could soon see that price escalate. "From the outset, we set ourselves parameters, including budget," van Roij says. "If you don't have boundaries in which to work, it usually means your work will remain on paper forever more."
Taking this project to its conclusion is a triumph in itself for van Roij, but his ambition to grow his studio doesn't stop here. "To date, we ebb and flow in size using freelancers according to the projects we have," he says. "The maximum we've had working at any one time is 30. We have clients and we have our own ideas. One dream is to turn the rebodied Rolls-Royce Wraith we've envisaged into a reality – but let's see what opportunities come along."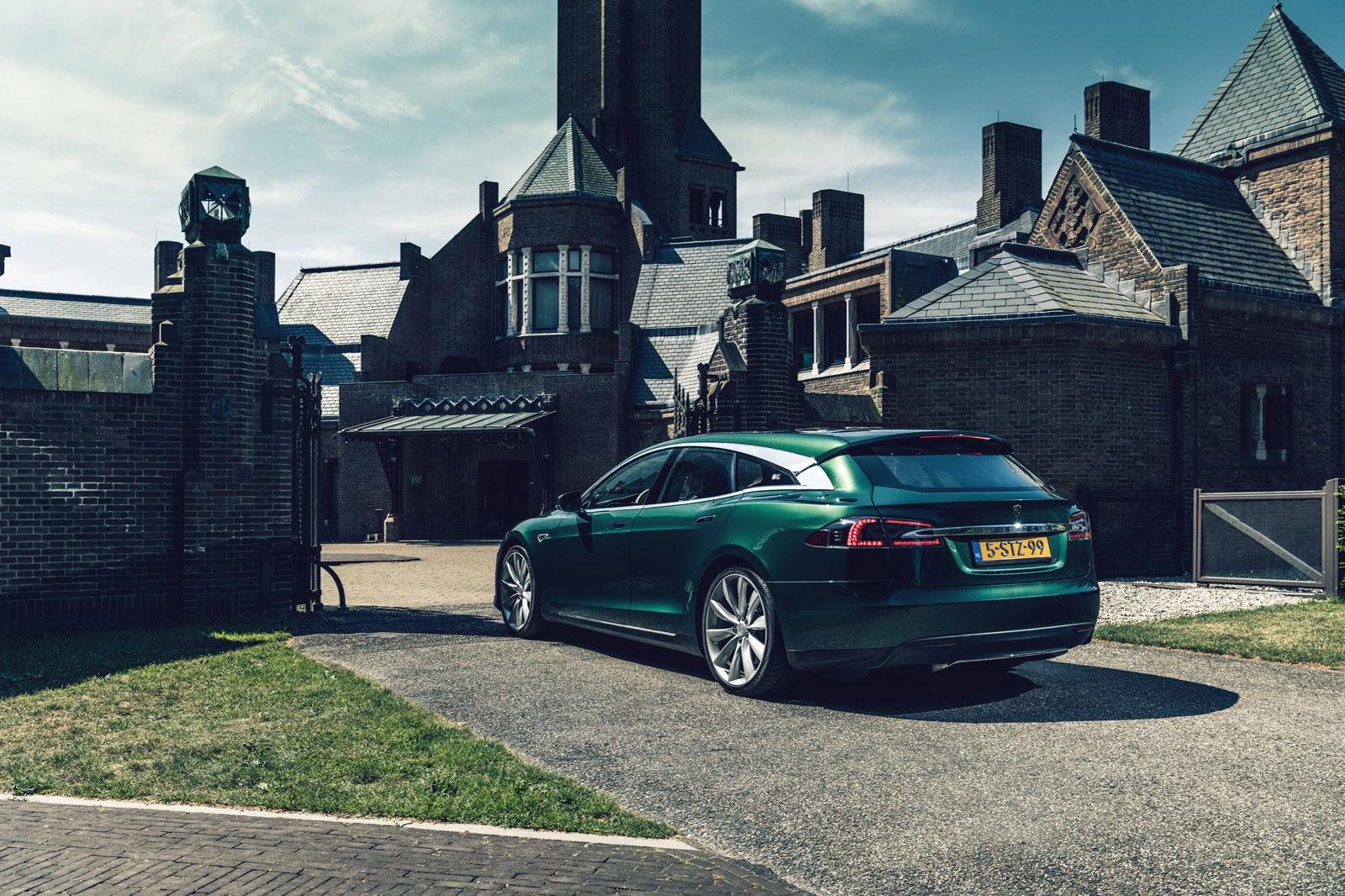 The UK version:
Van Roij is not alone in creating a Tesla Model S Shooting Brake, of course. UK firm Qwest, based in Norfolk, created …read more
Source:: Autocar