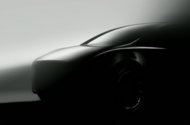 Tesla has shown another preview of its upcoming Model Y SUV, due in 2020
CEO Elon Musk reveals plans for next five years, including new Gigafactory, Model Y, lorry redesign and VW ID-rivalling C-segment car
Tesla CEO Elon Musk has revealed plans for the company at the brand's annual shareholder meeting.
Smaller car plans
Smaller cars took top billing in the announcement, with the Model Y confirmed for reveal in March 2019 and production in the first half of 2020. Musk later tweeted that 15 March would be the small SUV's official unveil date. While a second preview image of the Model Y was released, it revealed little more than that before.
Despite the fact that the Model 3 is expected to become Tesla's best-selling car once the current step up in production is complete, the Model Y could usurp it, given SUVs' growing dominance in the industry.
Musk also announced that the Model 3 outsold the BMW 3 Series, Mercedes-Benz C-Class, Audi A4 and Lexus IS in the US, making it the top-selling premium saloon there.
Wait times for the Model 3 are three to four months for an order placed today in the US and 15 months for right-hand-drive cars, meaning the Model 3 is unlikely to arrive on British soil before the third quarter of 2019. Meanwhile, production of the all-wheel-drive variant is imminent, so US customers who are waiting to configure their D-badged Model 3 order will receive a notification within the next week, said Musk.
Perhaps most notable was in the announcement was news that Tesla will bring a compact car to market within the next five years. Responding to a question about the smaller segments the brand will expand into, Musk said: "I think we'll do a compact car in less than five years." No further details were given, but Musk didn't answer another part of the question that asked whether a subcompact (B-segment) car would be made, suggesting that Tesla will not go smaller than the Volkswagen Golf — at least within the five-year timeframe.
Upcoming and existing rivals such as the Fiat 500e, Mini Electric, Renault Zoe and Honda Urban EV all occupy the B-segment EV market, although the Nissan Leaf, BMW i3 and upcoming VW ID would be more direct competitors to a C-segment Tesla, given their £27,000-plus prices.
Tesla Semi, Roadster Mk2 revisions
There is also suggestion of a redesign of Tesla's upcoming Semi lorry. Answering a Twitter question about whether European customers will get a cab-over-engine model, Musk said that an upcoming revision to the design that was revealed in late 2017 will make the truck fit in with legislations across the world. Musk claimed that the Semi's range will be "way beyond what most people in the industry think is possible"; he has already claimed 600 miles previously.
"Semi and Roadster are actually going to be better than what was unveiled," said Musk, confirming his previous announcement that the Roadster reveal model, with its 1.9sec 0-60mph time, was the entry-level variant. A performance version "with a SpaceX option package" would top that range, according to Musk.
He said: "It's important for us to show with the Roadster that an electric vehicle can outperform a gasoline car in every way."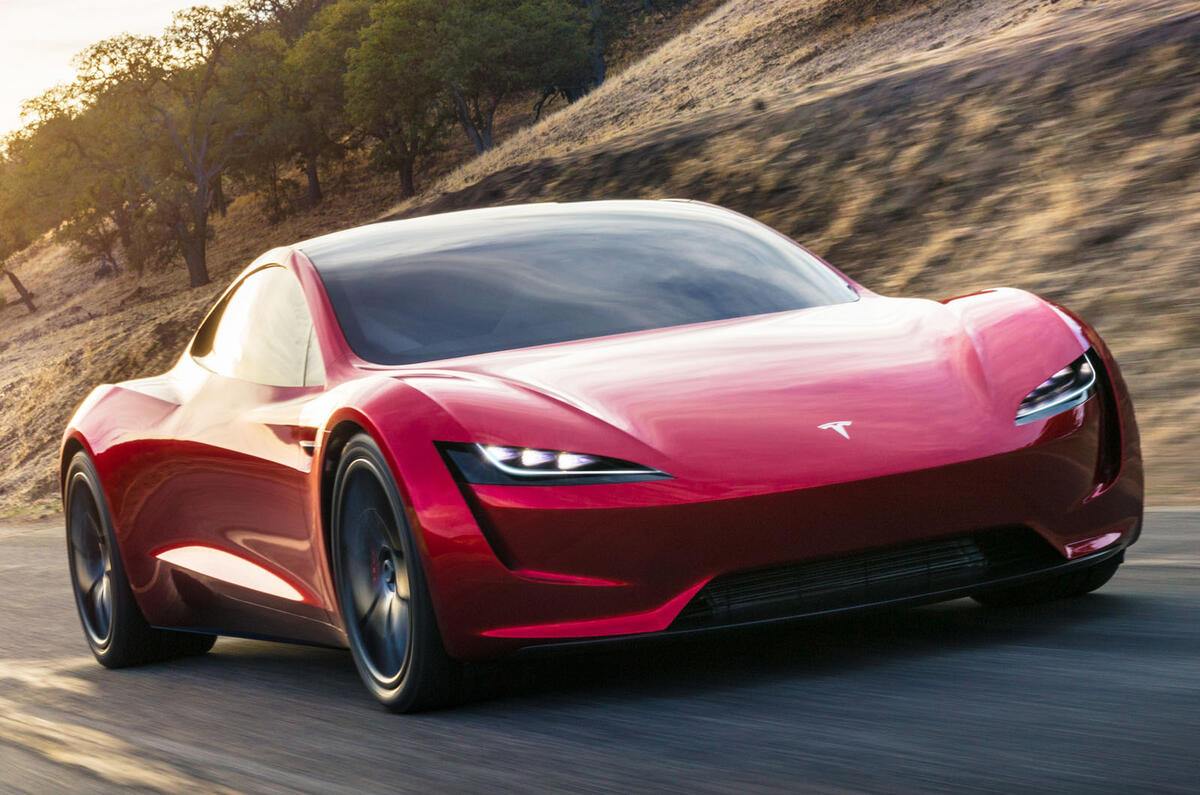 Supercharger Mk3, Gigafactories
The third-generation Tesla Supercharger will be revealed later this summer and Musk announced at the meeting that its design is almost complete. Production and first deployments are planned before the year's end, with more rapid expansion of the charger network following its inaugural installation. Musk wouldn't reveal any more details, but said that it would be a "dramatic improvement" over the existing Supercharger. It is expected that the third-gen Supercharger would be capable of 240kW — double that of the current one.
Tesla's Gigafactory production facility in Nevada will be expanded over the next five years and will be "by far the biggest building in the world", Musk said.
More Gigafactories have also already been confirmed, with the next to be built in Shanghai. Head of sales for Tesla, Robin Ren, announced that plans for the Shanghai plant are moving ahead, as the brand continues talks with the Chinese government. Future Gigafactories will not only produce battery packs but handle full vehicle, powertrain and battery pack production, Musk explained. An announcement about the Shanghai Gigafactory is imminent, Ren added.
What won't be built at those Gigafactories, however, is a Tesla motorcycle. Despite ventures into passenger and commercial vehicles, Musk recalled a motorbike accident in his youth that has discouraged him from developing a two-wheeler with a Tesla badge.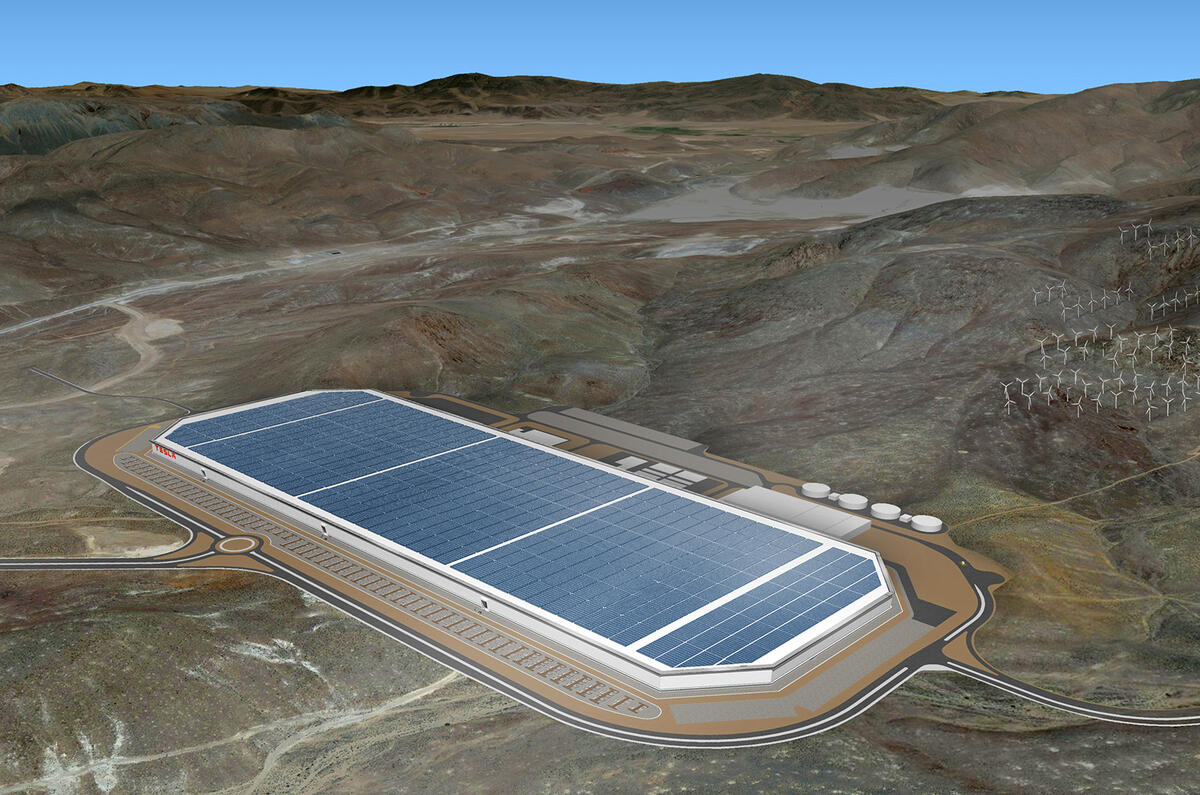 Read more:
Target Tesla: the hot new cars muscling in on Musk
Chinese Tesla Gigafactory: initial developments suggest Shanghai factory
Tesla Model Y production planned to begin in November 2019
Source:: Autocar