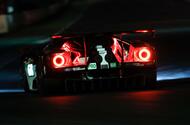 LMP cars brake more than 4000 times during the Le Mans 24 Hours
The recent 24 Hours of Le Mans provided brake manufacturers with one of the toughest challenges of the year; we examine why
Contrary to belief, the Le Mans 24 Hours isn't about going as fast as possible for a full day. For around three hours and 15 minutes or so, it's all about stopping as quickly as possible.
It's those 3hrs 15mins (or four hours for cars in the GTE classes) that concern Brembo, the Italian company that supplies brakes to the majority of the entries on the Le Mans grid. Since it was founded in Bergamo in 1961, Brembo has specialised in performance brakes, which it supplies to a huge range of motorsport series and, increasingly, to car firms.
At last month's Le Mans, for example, 27 of the 30 LMP prototypes and 25 of the 30 GTE cars used some combination of Brembo discs, pads and calipers. Those customers included the race-winning Toyota TS050 Hybrid and the GTE Pro class-winning Porsche 911 RSR. The teams are supplied with brake parts ahead of the race, either directly from Brembo or via a specialist distributor.
Brakes are a vital part of success in motorsport, not least because of the consequences of such systems failing. Making braking systems work efficiently is a big challenge for an endurance event such as Le Mans, when drivers will hit the brake pedal more than 4000 times. Adding to the complexity for Brembo is that the brakes used in the prototypes and GT divisions are hugely different.
Prototype cars use carbonfibre brake discs and pads, with six-piston calipers at the front and four-piston calipers at the rear. In the road-based GTE class, carbonfibre is banned for cost reasons, so cast-iron discs are used, with ceramic-based pads. GTE cars usually feature six-piston front and four-piston rear calipers, but that does vary depending on car design.
The carbon brakes are more efficient. Heading into Le Mans' first Mulsanne chicane, for example, an LMP1 car will take around 3.2sec and 200 metres to brake from nearly 200mph to 60mph. A GTE car will take 5.7sec and just over 300 metres.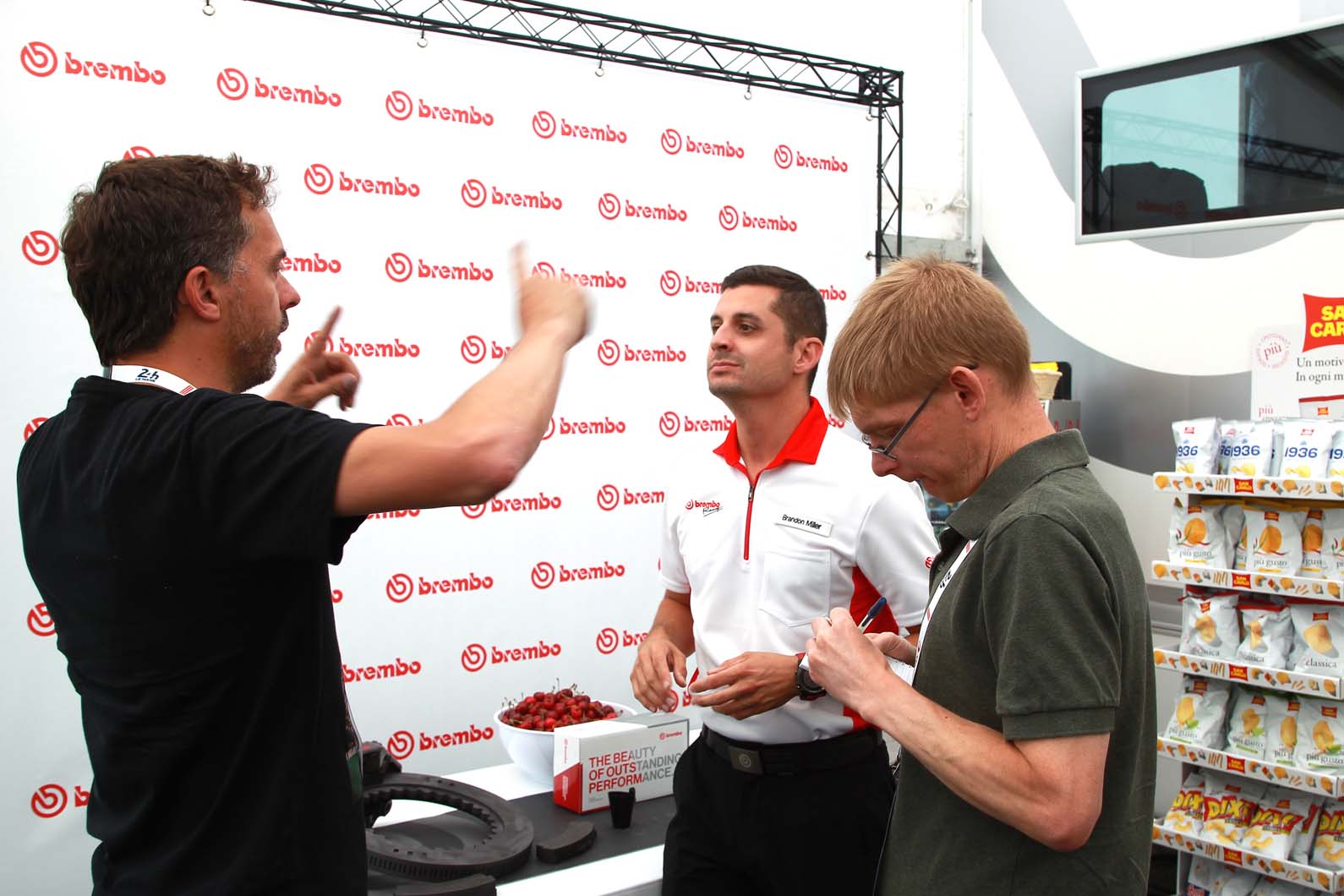 Carbon brakes are also lighter: an LMP1 disc weighs 2.7kg, compared with 11kg for the GTE disc; LMP1 pads are 300g compared with 1kg. Across four wheels, that's a difference of 25kg or so.
The big challenge of both types of brake is keeping them in their operating window. Competition brakes are like porridge: their temperature needs to be just right.
"You need to keep enough heat in them when they're not being used on a long straight, but you don't want them to get too hot – it's all about managing the cooling," says technician Brandon Miller. The working temperature range is 300-750deg C for cast-iron discs, 350-800deg C for carbon ones.
"If cast-iron discs get too cold on the straights, when the driver brakes and sends loads of heat into them you can get thermoshock, and the surface can crack," says Miller. "Carbon brakes can't thermoshock but, if they get cold, you get a lot more friction wear when the heat suddenly goes into them, and they'll wear out a lot more quickly."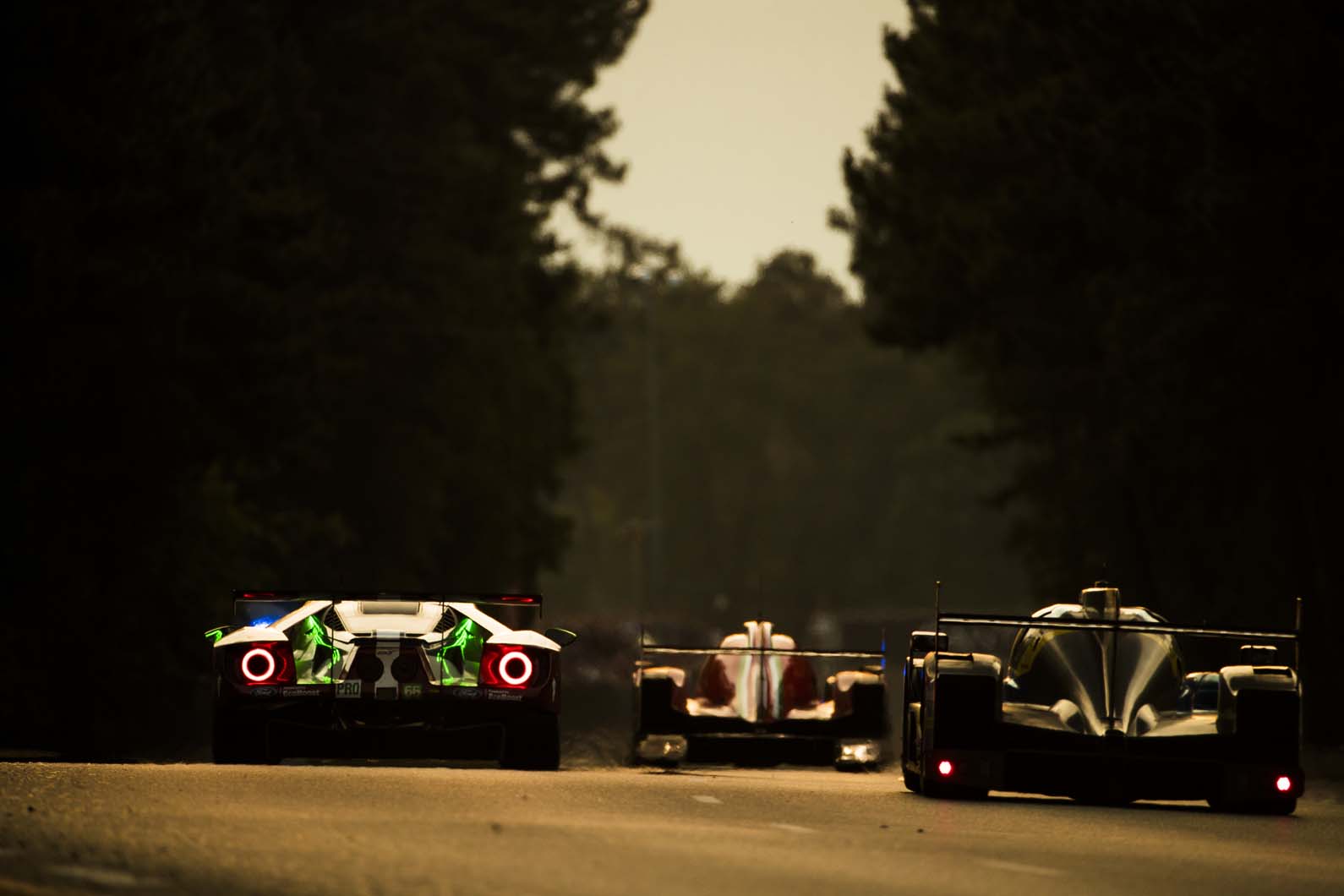 If the brakes get too hot, they wear too. In the case of carbon brakes, they oxidise, literally burning from the inside out – hence the dust you sometimes see trailing from Formula 1 or LMP1 cars under heavy braking.
The key is to balance the amount of cool air that reaches the brakes. All the cars feature cooling ducts, and Brembo works with teams to develop calipers with matching ventilation to ensure the air reaches the brakes.
Brembo had five technicians at Le Mans to advise on set-up, wear and cooling. Most of that work is done early in practice. "A good weekend for us is when nobody wants to talk to us during the race," jokes Miller.
During a 24-hour race, ambient temperatures will vary substantially. As a result, teams will cover the cooling ducts as needed, usually with sticky tape. This is cut into precise 15mm strips, using data to work out the difference a strip makes to the cool air reaching the brakes. The team can then add or remove strips as needed during the race.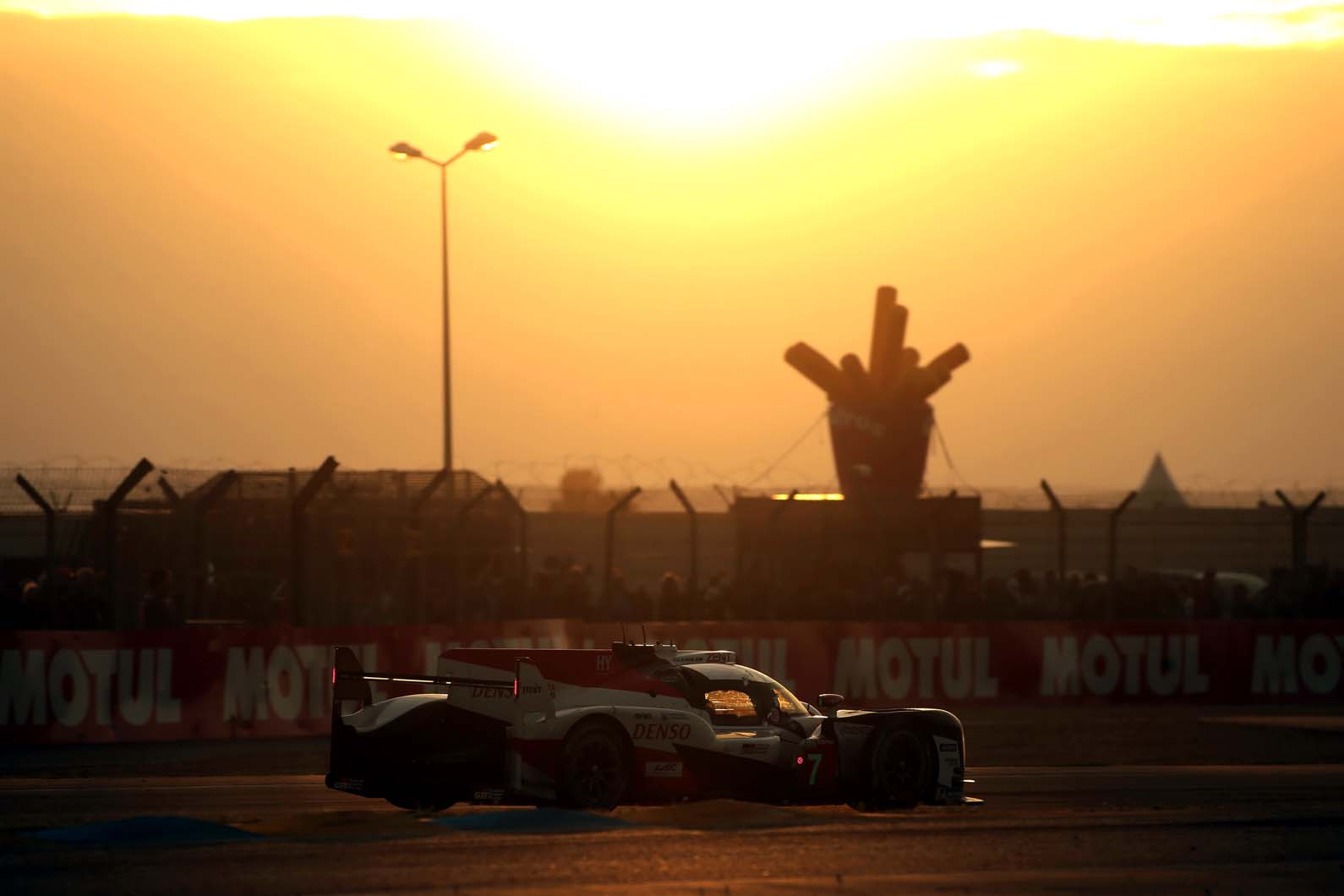 Brake discs are designed to make the most of the cool air that reaches them. In LMP1, teams are allowed to blow cool air directly onto the discs. Brembo designs discs for LMP1 cars with 430 holes in (for comparison, a disc for an LMP2 car has 48 holes; an F1 disc 1400), which ensures the cool air is spread evenly throughout the disc. Air blowers aren't allowed in GTE, so the disc itself has to do all the work, hence it features 72 larger holes, shaped to draw air in.
Temperature is also an issue for the pads – carbon for LMP1 cars, a ceramic-based material mix in GTE – and calipers, which need to be kept around 200-210deg C. Any hotter and the rubber piston seals could melt and the brake fluid could boil. While Brembo uses a bespoke fluid with a boiling point of 330deg C, it is ultra-absorbent and soaks in water, lowering that temperature.
Hybrid cars, such as the Toyota TS050 Hybrid, add to the challenge. Gianluca Zonca, Brembo's LMP1 and F1 technician, says: "Because a hybrid recovers energy [under deceleration] at different times, the braking level changes frequently, so the system has to accommodate that." The brakes must also work in the case of a hybrid failure, although Zonca notes the system would only last ten laps or so, since "if the hybrid isn't working, the [team] probably won't go on much".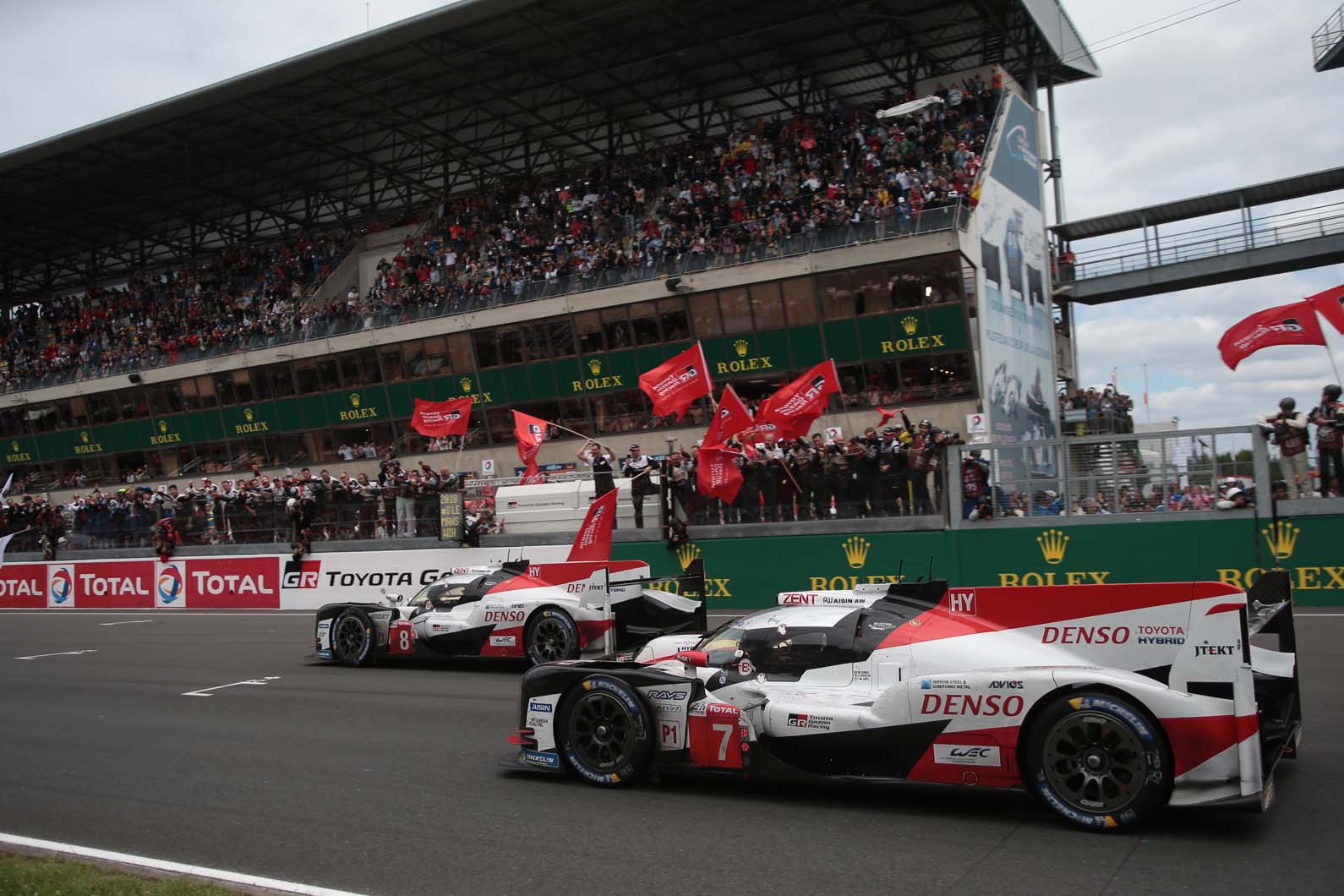 LMP1 brakes will last the entire race – the 32mm discs will wear by just 4mm or so, while the 26mm pads wear by about 16mm. Zonca attended his 19th Le Mans for Brembo earlier this month and remembers the first time an LMP1 car finished the race …read more
Source:: Autocar