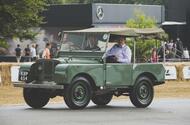 We rode in one of 70 iconic Land Rover models, a 1948 80in Series 1, that headed up the famous hill in celebration
Land Rover kept this year's 70th anniversary celebrations going hot and strong with a parade of 70 vehicles, driven mostly in age order, on the Goodwood Festival of Speed hillclimb.
This was a slow one: a line of that many Landies, we now know, stretches more than half a mile.
The field was led away by long-time Land Rover enthusiast and expert Phil Bashall, the man behind the fabulous Dunsfold Collection. He drove a near-period recreation of the company's original centre-steer prototype, an eclectic mix of Jeep, Rover car and rudimentary one-off bits. Why the central driving position? Because even back in the late 1940s the Rover car company's owners, the Wilks brothers, had their eye on global sales, and saw this as the perfect way to avoid having to make separate left and right-hand-drive cars.
Luckily a second, much more Landie-like prototype, represented by the second car in the cavalcade, the famous HUE 166 (which has a conventional right-handed driving position) was finished almost at the same time as the centre-steer, and the Wilks decision was to choose the more conventional one. But the centre-steer remains an extraordinary piece of Landie history.
The parade embraced Land Rovers of all colours, sizes, ages and duties. There was a full gamut of wheelbases: 80s, 86s, 88s, 90s, 107s, 109s and 110s to name a few. There were Army and RAF models, diggers, fire engines and rescue trucks. And ambulances. The last Defender ever made (amusingly called 'Huey Twoey') was along for the ride.
And there was a generous helping of JLR Classic's 'Reborn' models, headed by a just renewed but original sand-coloured Range Rover that will shortly set its new owner back between £120,000 and £150,000, depending on spec. Of course, a full complement of moderns was there too; it's fascinating just how many there now are.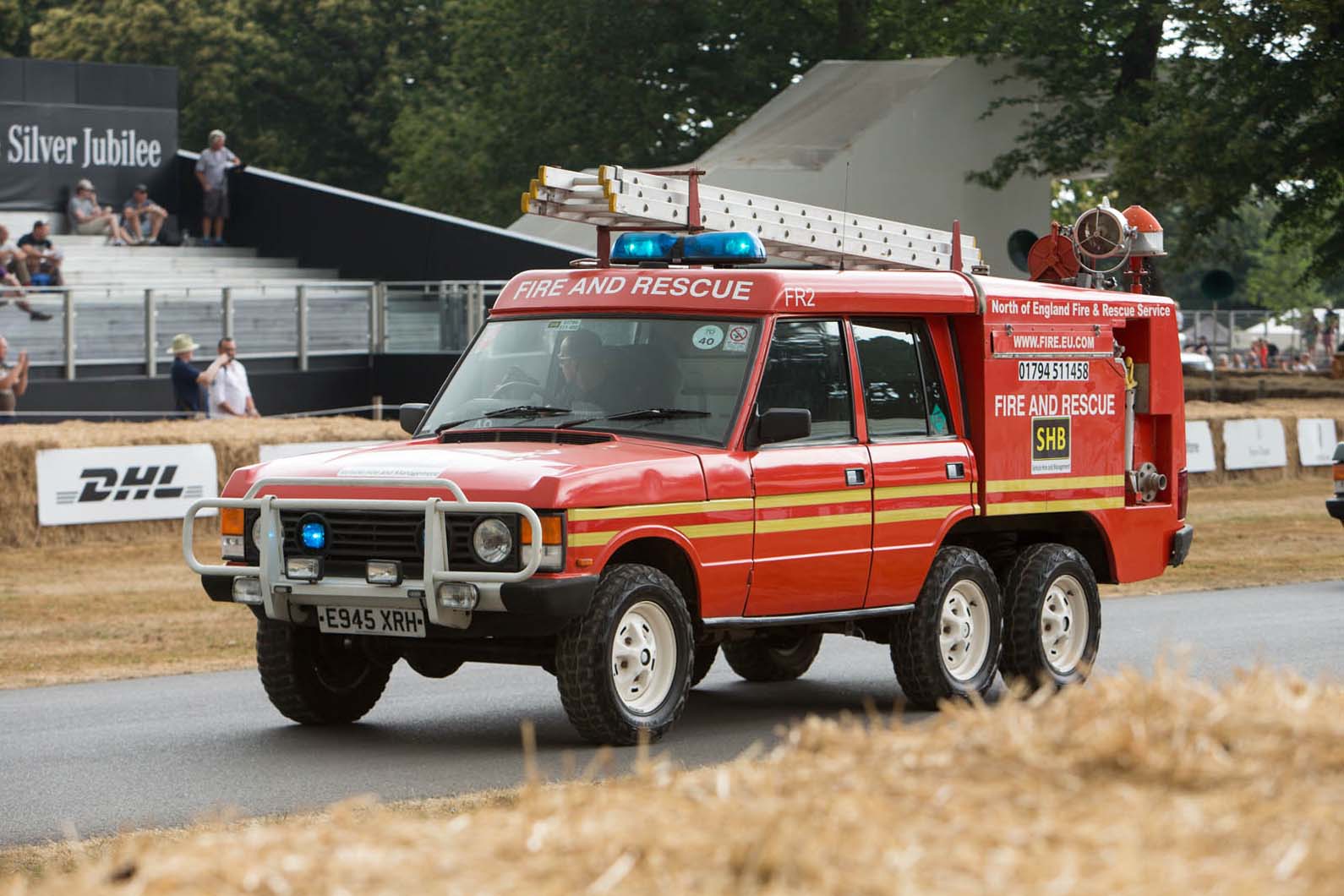 My ride was the seventh vehicle in the parade, a beautiful 1948 80in Series 1 owned by JLR's chief engineer Nick Rogers and entrusted to one of JLR Classic's engineers, Susan Tonks, who's probably the person you'll meet if you go to the fabulous Coventry place where old cars are given new lives to talk. This event gave me 70 more reasons – if they were needed – to make that visit again soon…
Read more
Source:: Autocar