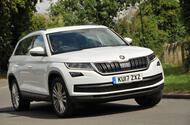 High-spec seven-seater Kodiaq begins its family life with a lot to prove — for Skoda and SUVs
Why we're running it: Rational brand makes its most rational car to date: a seven-seat family SUV. Can it score what's surely an open goal?
Life with a Skoda Kodiaq: Month 1
Enjoying holiday bliss with the Skoda Kodiaq – 27 September 2017
Holiday season has provided a great opportunity to get to know the Kodiaq's qualities quickly.
Five hundred miles in a week teach you a lot about a car, from the obvious – it's spacious enough to hold four people and their luggage with ease – to the pleasing, from the mid-40mpg economy to the refined motorway cruising ability. Downsides are nothing beyond niggles.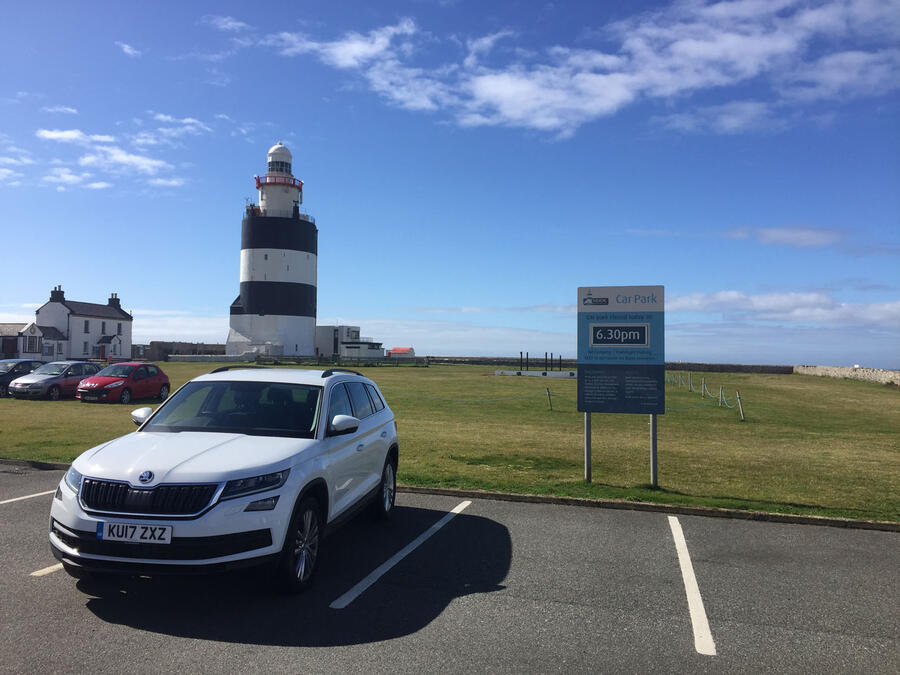 Mileage: 1823
Welcoming the Kodiaq to our fleet – 30 August 2017
Sport utility vehicle. SUV. Both sporty, yet full of utility. The best of both worlds. Or perhaps master of none, or so I suspected, but then I drove the Porsche Macan and the Jaguar F-Pace and I wavered.
And then, duh-der, perhaps after watching one too many TV ads featuring unfeasibly lithe kite surfers doing their stuff before hopping in their high-riding car, I started to believe the hype.
It turned out I'd been looking for the wrong thing: sport doesn't have to relate to the car's dynamics, but rather the lifestyle a big boot and a bit of ride height can unlock, or just hint at.
It's why what I'd call estate cars became the marketing team's sports tourer, and why BMW decided to call its high-riding range of X cars 'sports activity vehicles'.
Stick 'sport' in the name and buyers will follow. They might not be as lithe or as keen on dramatic sports as the ads might portray, but they are willing to part with money for a slice of the reflected glories and associated assumptions from envious onlookers, all the while enjoying the benefits of a raised ride height, which has little to do with sport and a lot to do with the imperious feeling of sitting higher than a lot of other traffic.
Imagine my surprise, then, when I found myself loading a paddleboard into the back of the Skoda Kodiaq that will serve as my family's transport for the next year.
Here we were, kids in the back, all excited and heading down the road in our sport utility vehicle, making minor use of its utility, to indulge in some sport.
Could we have done the same in pretty much any other car? Undoubtedly, yes.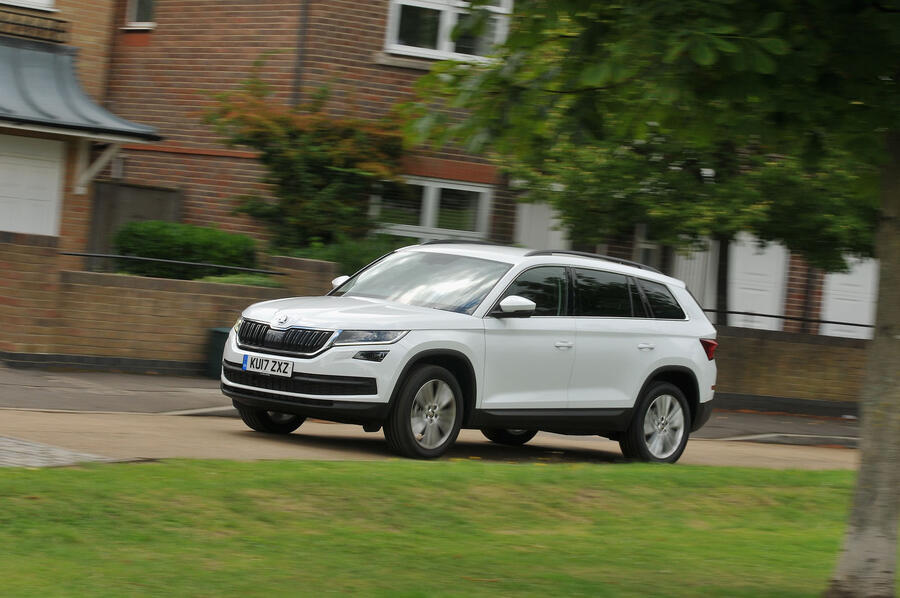 Did it feel somehow sportier to be loading our kit into a big SUV before stepping up into our seats, driving along and then parking alongside other sporty types to do our thing? Illogically… yes.
And there's the point: cars don't need to be logical if they are desirable. While there are hefty slabs of both sides of the equation in an SUV, the fundamental point remains.
Live with one and you will find it making you feel better about life for reasons you may not have considered possible. I've no doubt the central, but probably often unacknowledged, justifications for buying one are the selfish and possibly braggish benefits of raised ride height, but there is a part of this psyche that pervades beyond simply sitting a few centimetres higher than everyone else.
The Kodiaq is an intriguing car in which to test this hypothesis, too, because it comes with little of the baggage carried by the class. There's no Chelsea tractor connotations through history or badge snobbery, and I've yet to meet anyone who can find a reason to look at a Skoda without a significant percentage of goodwill kicking in at what is automatically regarded as a shrewd buy.
It helps, too, that our car's Moon White paint and 19in wheels strike a fine balance of crisp good looks without straying into ostentation, and that the styling is sensible rather than wilfully challenging.
It is desirable for many more reasons, too, being supremely practical in this seven-seat form and laden with standard equipment. It hits mostly the right high notes for interior quality.
Highlights include the 9.2in touchscreen and sat-nav, selectable driving modes, heated front seats, Alcantara upholstery and a list of bits that I suspect I'll come to wonder how I lived without them – be it the de rigueur umbrella in the front door, which is useless until the day it saves you, or the electrically operated boot that just makes life simpler.
The 2.0-litre diesel, linked to a DSG transmission, is also bang on for this type of car – if completely bang off (if such a thing is possible) where the public mood sits regarding fuel choice.
Yes, at more than £30,000, it is not the bargain you might once have expected from Skoda. Doubters might point out that you could buy a Land Rover Discovery Sport for less, but you would be comparing an entry-level model from a premium brand with a top-spec one from Skoda. Perhaps a comparison is due during the next year.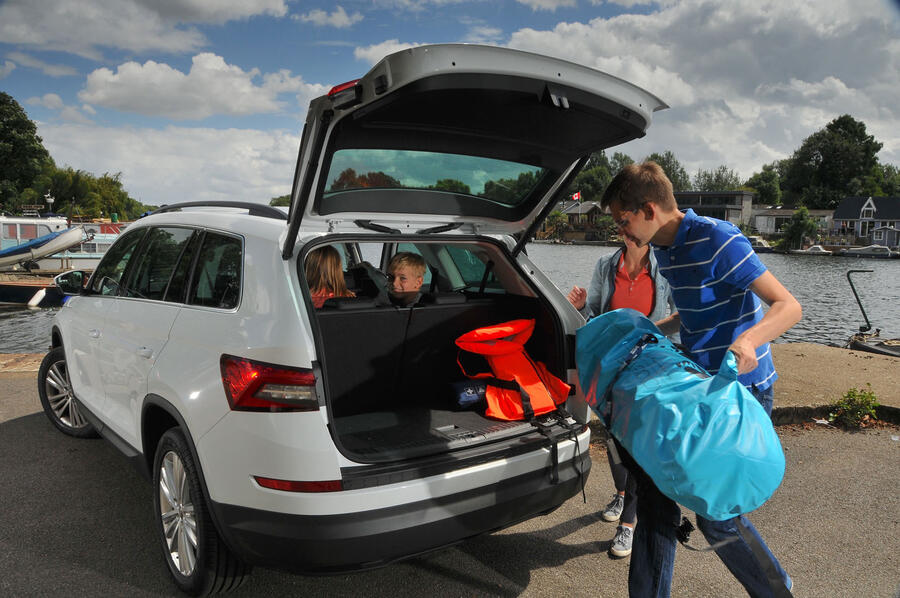 Even so, I will not, of course, be off paddleboarding very often. My balance isn't good enough, for starters, and I don't like the taste of river water. Mostly, I will be expecting people to infer my sportiness by my choice of car, while I judge the utility that such a vehicle can offer by filling it with my children, their friends and a host of (sometimes sport-related) paraphernalia.
Here, there's both the Skoda and the whole, booming SUV genre to assess – both from my point of view and, I suspect, those of other road users.
Second opinion
The Kodiaq is too big for my daily needs, but it sets a precedent for the smaller Skoda SUVs that will follow.
Positives: a good, roomy interior and direct steering.
Negatives: a harder ride than I'd expected and that sense of heaviness which, to be fair, you get in most seven-seaters.
Rachel …read more
Source:: Autocar