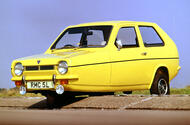 The McLaren F1 will be reborn as a three-seat GT, but what other car revivals wouldn't be so keenly received?
Enthused by the McLaren F1's revival, we recently mused on classic cars we'd like to see revived for the modern day.
Now here's a few that we aren't so keen to see again.
Perodua Kenari
Perodua has long lived in the shadow of Proton when it comes to Malaysian automotive bragging rights, and it really didn't help itself with the Kenari.
Based on early generations of the Daihatsu Move, it was woefully unstylish, terrible to drive and garnered nothing but scorn from the …read more
Source:: Autocar