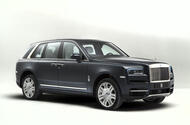 Just three years after the luxury brand unveiled its plans to build an SUV, it has revealed the £250,000 Cullinan
Rolls-Royce has revealed its all-new Cullinan with intentions of overtaking the Range Rover and Bentley Bentayga to become the new king of the ultra-luxury SUV segment.
It was three years ago that CEO Torsten Muller-Otvos said that his Goodwood-based company was planning an SUV, following requests from buyers who craved a higher-riding car from the maker of the world's most luxurious car, the Phantom.
Opinion: Rolls-Royce Cullinan – it's what's underneath that counts
Like its saloon sibling, the Rolls-Royce Cullinan SUV, named appropriately after the world's largest raw diamond, found in South Africa over a century ago and now part of the Crown Jewels, comes with an eye-watering starting price. In this case, it's £250,000.
Rather than being a mere high-bodied luxury car, Cullinan is a full-capability off-roader "able to do whatever a Range Rover can do", while retaining the refinement and luxury of a limo. To stress Cullinan's breadth of capability, the Goodwood company has artfully leaked a selection of impressive YouTube clips showing prototypes tackling rough roads and huge dunes, and has coined the slogan "Effortless, everywhere" todescribe its capability.
Due in full-scale production in the second half of this year for first sales just before Christmas, Cullinan is one of the principal reasons why Rolls-Royce has been investing heavily to re-configure its two key manufacturing facilities — the aluminium body "centre of excellence" at Unterhollerau near Munich, where there will soon be two body lines for all models, and at the flagship engine and final assembly plant at Goodwood, southern England, where every Rolls-Royce, regardless of body style, will in future be made on a single, high adaptable production line.
Cullinan is Rolls-Royce's first SUV in 112 years – if you discount some extraordinary armoured saloon-based fighting vehicles of the World War One era and after — and it is also the company's first-ever 4×4, a great leap forward especially if you consider that Cullinan's system is a latest-tech, electronically controlled, highly configurable permanent all-wheel drive set-up. This is only the second new Rolls to use the all new, highly flexible "Architecture of Luxury" aluminium spaceframe introduced recently with the latest Phantom 8 limousine and earmarked for every future Rolls-Royce including the second-generation Ghostsaloon, next to arrive after Cullinan.
Q&A: Torsten Mueller-Otvoes – Rolls-Royce CEO
In its current form the Ghost saloon uses BMW 7-series parts extensively because when it was announced back in 2006, Rolls bosses reckoned that was the best way to go. They have since concluded that designing a uniquely versatile aluminium space frame that can support all designs is a far better way of meet Rolls-Royce's uncompromising requirements. In Cullinan, body rigidity is a particular feature: the new Phantom'sspaceframe is already 30% stiffer that its predecessor's, and the Cullinan is stiffer still.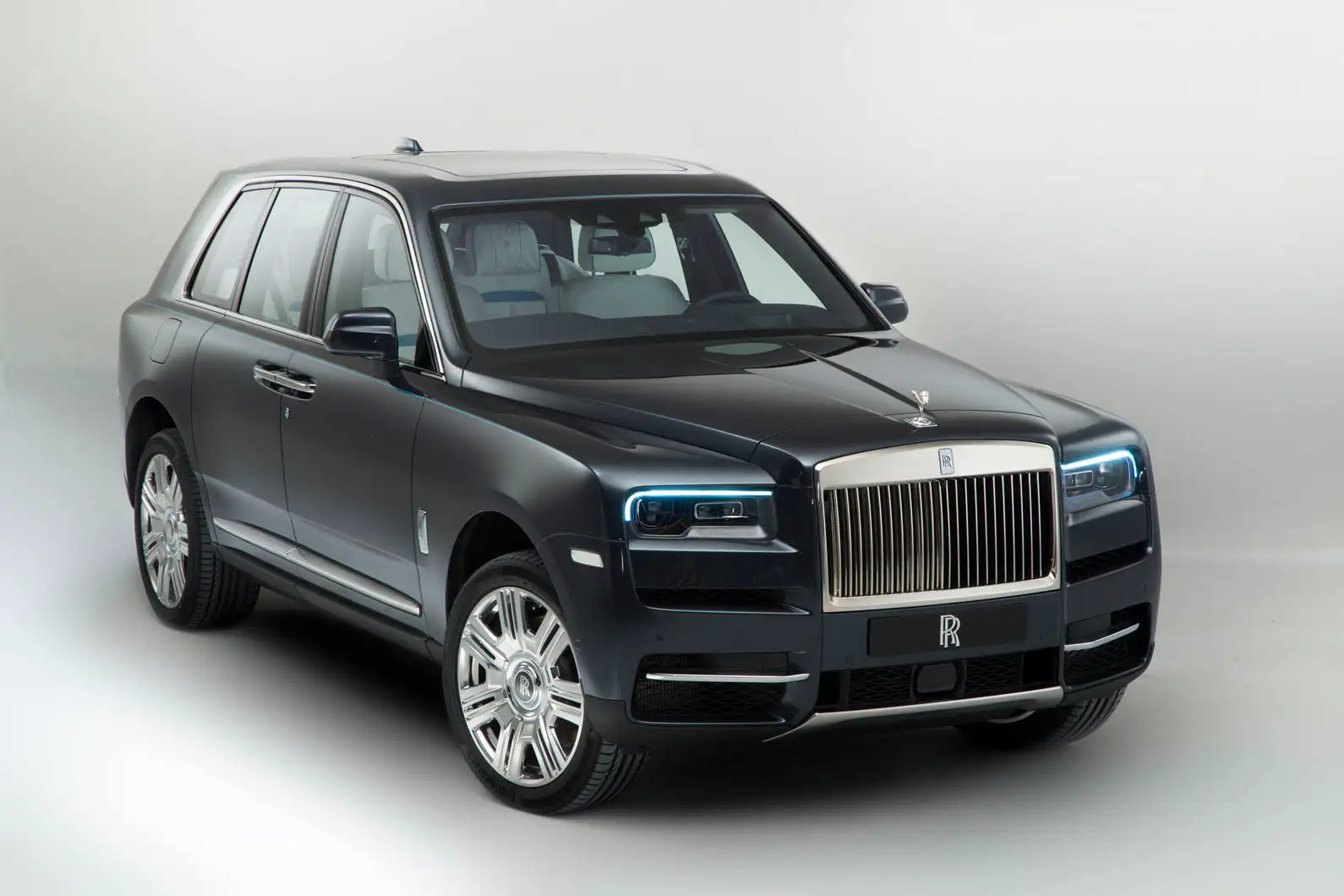 Though shorter by over 400 mm and higher (by nearly 200mm) than the new Phantom, the Cullinan is still a very big car against the standard length Bentley Bentayga and the extended wheelbase Range Rover. At 5341 it is a clear 200mm longer overall than Bentayga (and 90mm taller) plus a cool 350mm longer than the largest Range Rover. Its 3295mm wheelbase (300mm longer than a Bentayga) is a particularly telling feature, promising big interior space and adding credence to what Rolls-Royce's claim of a "magic carpet ride". The Cullinan's quoted kerb weight is 2660kg, 100kg more than the Phantom's official figure and 200kg more than the Bentley.
The Cullinan's self-levelling air suspension, all-independent by double wishbones at the front and a multi-link layout at the rear — with active anti-roll bars acting on wheels — is a "thorough re-engineering" of the Phantom's layout. Mostly, it gets air struts with more volume to provide relaxed ride rates over a longer travel plus reinforced and axles.
The 4×4 system's drive runs forward to the front wheels from the rear of the gearbox, but there's no high-low range split. Given the presence of a torque converter, the ZF automatic gearbox's surfeit of ratios, and the engine's impressive low-end torque, no low ratio set is needed. A so-called Everywhere button switches a dozen powertrain and suspension elements to meet any bigger challenges, and it's possible to sharpen your Cullinan's behaviour more by special settings for conditions like snow, rock-crawling and sand.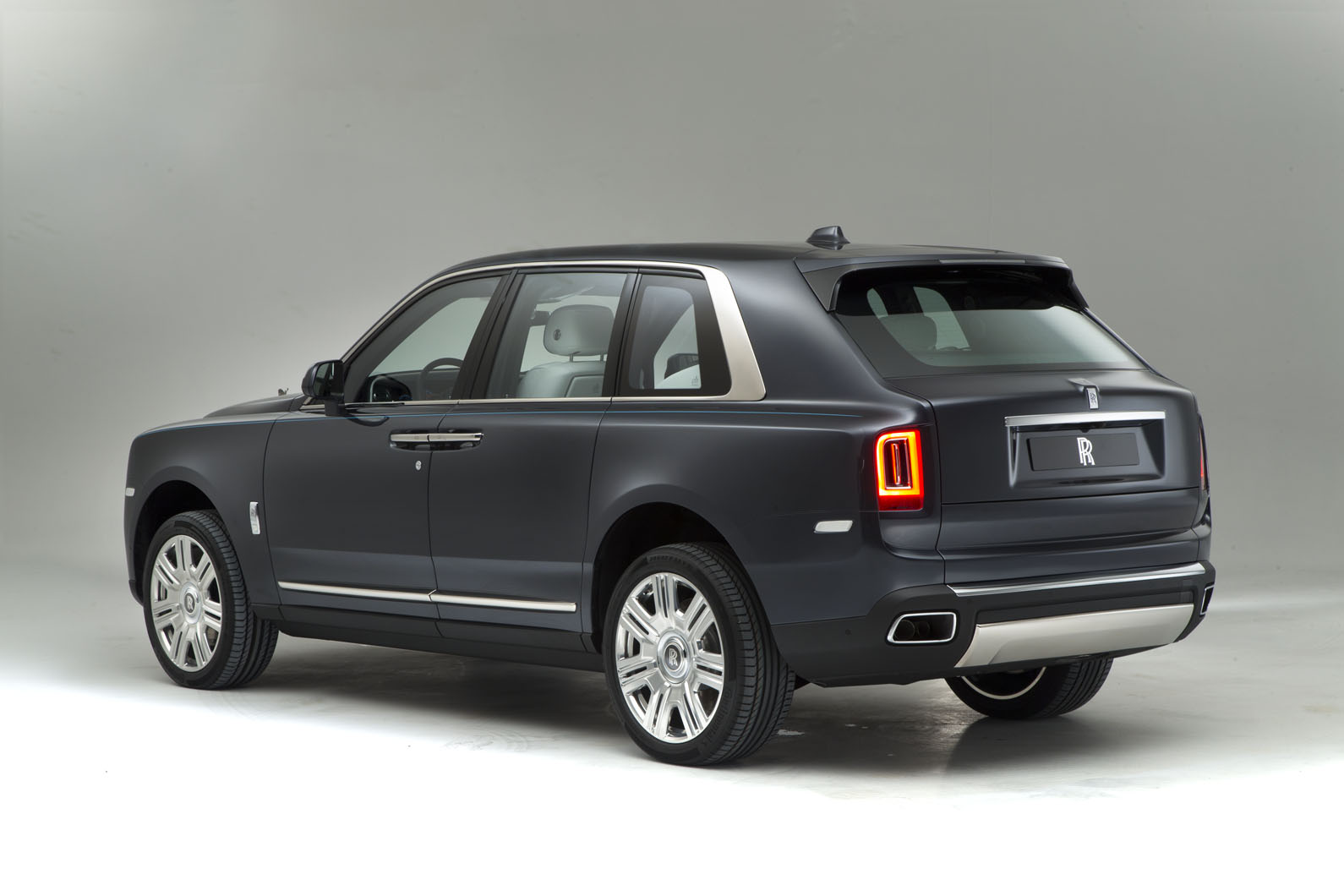 Barring the drive to the front wheels, the Cullinan's V12 powertrain is very similar to that of the new Phantom. It has the now familiar 6.75-litre twin-turbo petrol V12, part-built at BMW's specialist engine plant in Munich and installed in Goodwood.
Famous for smoothness and quietness, its 563bhp is developed at a relaxed 5000rpm, while the peak torque of 627lb ft occurs at just 1600rpm, ideal both for off-roading and relaxed luxury motoring. Rolls-Royce, less flamboyant than Bentley, limit the Cullinan's top speed to 155mph (a standard Bentayga can hit 187) and are also coy about quoting a 0-60mph time, though it hardly matters.
With a little more weight and less torque than Bentayga (0-60mph 4.0sec), the Rolls can surely lay down a five-second run, an eye-watering performance for such a big car. The combined mpg (18.8mpg) and CO2 (341lb ft) won't impress, though they're unlikely to deter prospective owners, either.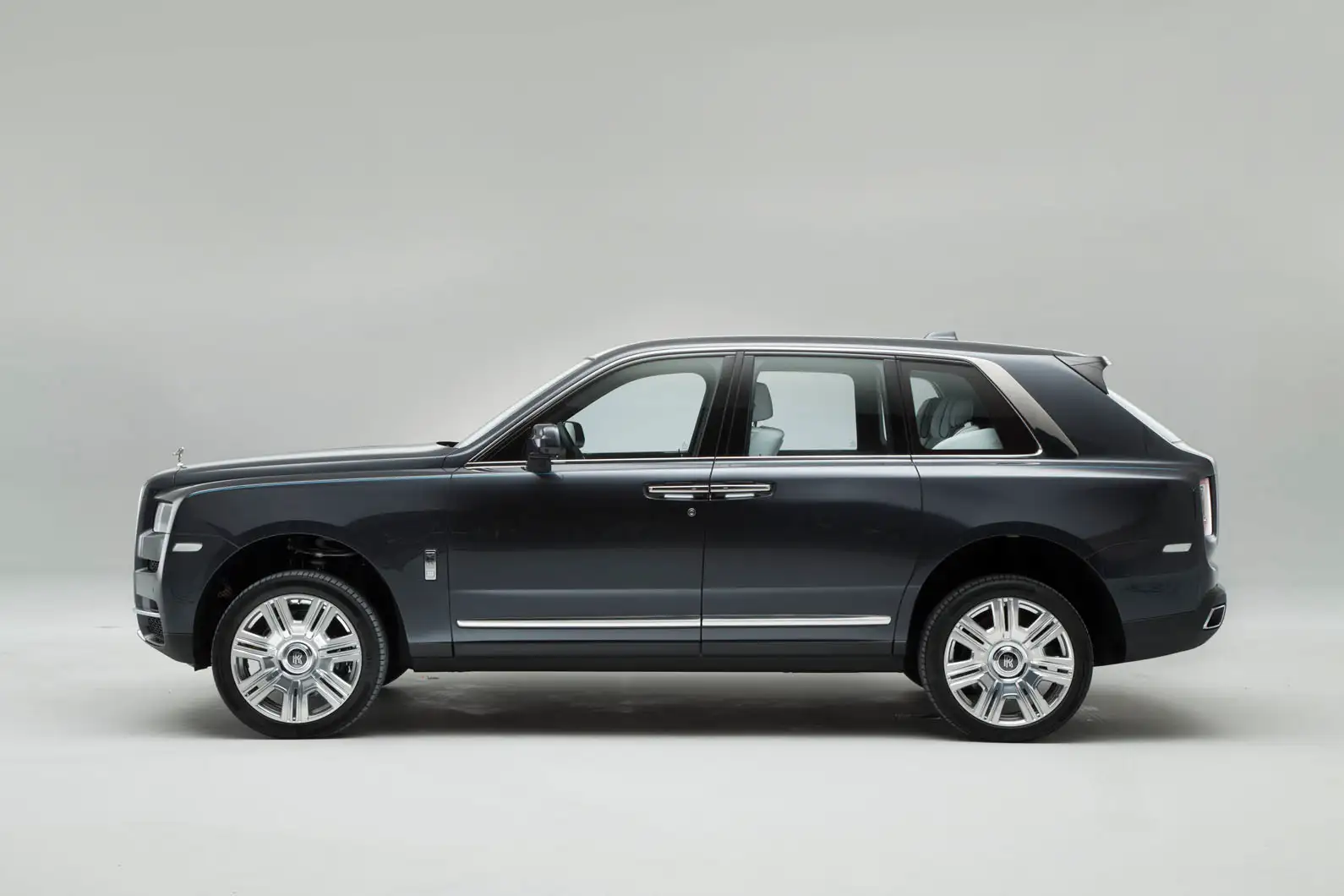 One reason for Cullinan's impressive overall length is its use a "three-box" layout — in effect a classic, high-riding SUV shape with a short bustle-back that both improves the Cullinan's profile and accommodates luggage more easily. There's a split tailgate that opens both upwards and downwards to provide both shelter on rainy days and a low loading lip.
The Cullinan's styling is upright and quite formal, though Rolls is at pains to emphasise that the car works just as well when painted in brighter, "everyday" colours and with informal interior hardware and texture choices as it does in more formal finishes. "With other Rolls-Royces," says designer Giles Taylor, "the occupants' …read more
Source:: Autocar