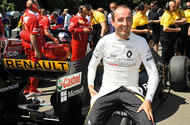 Kubica on his 2017 F1 test: "One of the best days of my life"
Polish driver's no-surrender mentality after a horrific crash has put him back in a Formula 1 car, with a post-Hungary F1 test next week
Robert Kubica's return to Formula 1 racing is looking ever-more likely, with Renault confirming that the Pole will test its car after next week's Hungarian Grand Prix.
Renault has been weighing up for several weeks whether to run Kubica in the test to better understand if the driver is capable of an F1 return in 2018.
The news follows growing speculation that Kubica will return to F1, six years after a serious rallying accident that severely injured his arm.
Kubica has since competed in world rallying and has tested a variety of racing cars. In April, Kubica's prospects of racing at the top level in 2017 were in tatters when his deal to compete in the World Endurance Championship fell through. In June, however, he was back at the wheel of a Renault F1 car for a test session at the Circuit de Valencia, sparking rumours of a full-time grand prix comeback.
Renault is already lining up a second test for Kubica, who also drove a 2012-spec car at the Goodwood Festival of Speed, where he was mobbed by fans eager to ask him about his comeback prospects. In the sanctuary of a Renault support truck in the Goodwood paddock, we asked him whether his fans should get their hopes up.
"They are getting over-optimistic," the 32-year-old said through a smile. "I have been away from racing for more than six years. The key point of the Valencia test was to give me a good opportunity to test an F1 car, but also to see if I could do it or not."
Kubica's last F1 appearance at the season-ending Abu Dhabi Grand Prix in 2010 ended a four-year stint in which he had cemented himself as one of the top drivers, with one win (in the 2008 Canadian Grand Prix) to his name.
Before the start of the 2011 season, Kubica sustained serious injuries to his right hand, arm and leg when he crashed his Skoda Fabia RS at a rally event in northern Italy. The result was a partial amputation of Kubica's forearm and his doctors doubted he would ever gain sufficient strength to drive an F1 car again.
"I heard it one thousand times and sometimes I started to believe it," he said. "But it isn't over until you say it is. If you give up, you will never recover, or you will never improve."
Kubica has not recovered fully – his thinner, heavily scarred right arm is proof of that – but he has improved significantly. In six-and-a-half years, the Pole has gone from not knowing if he would ever be able to use his right arm again to completing 115 laps – the equivalent of a full grand prix weekend – in a 2012 F1 car. The car was adapted so all the controls and both gear shifters were on the left-hand side of the cockpit.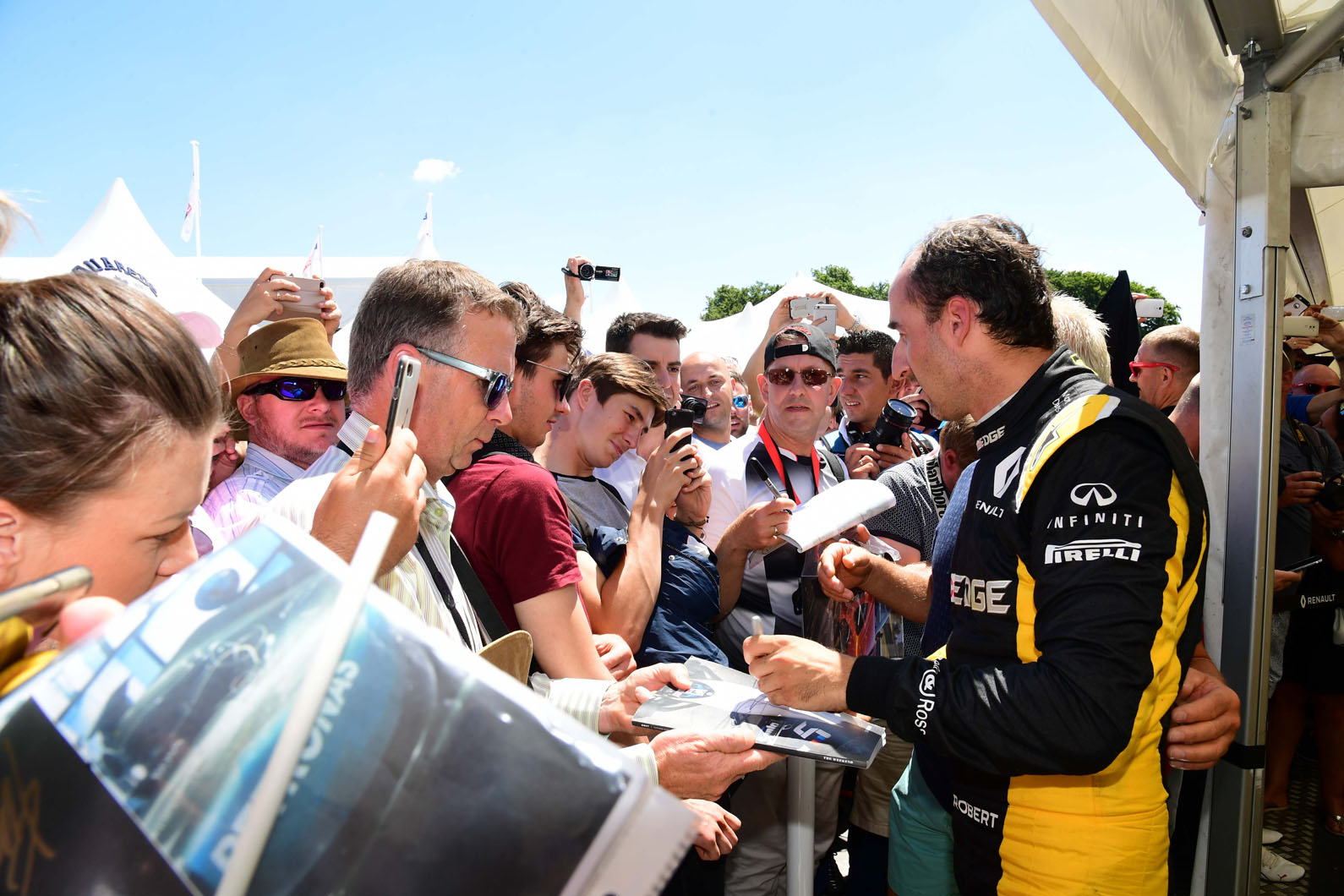 "I have to admit it was one of the best days of my life," said Kubica, cradling his right arm, perhaps through habit. "It took away 80% of the doubt I had, but preparing for the test also cost me quite a lot of energy. I promised myself that once the test was over, I would go off for three days with no phone."
Kubica hasn't been idle in the six years since his accident. He was back in a rally car in late 2012 and won the World Rally Championship's second-division title in 2013. Kubica stepped up to the WRC proper, driving a Ford Fiesta RS, but two years in rallying's top flight didn't yield many solid results and a lack of sponsorship forced him to curtail his activities in early 2016.
The lack of strength in his right arm didn't prevent him from being competitive in a rally car, but the physical effort of racing for two hours in an F1 car appeared for some time to be beyond his capabilities.
"We have to be realistic. My state was very bad after the accident," Kubica said. "Everybody sees me as a racing driver, but I am a human being. I wake up like everybody does. I have my better days and my worse days."
All the while, he was working on his arm strength. Kubica explained that weeks would pass with little progress, but then rapid improvement could follow in a matter of days. He stayed focused by working a lot on mental stability, or, as he calls it, his "mental zone".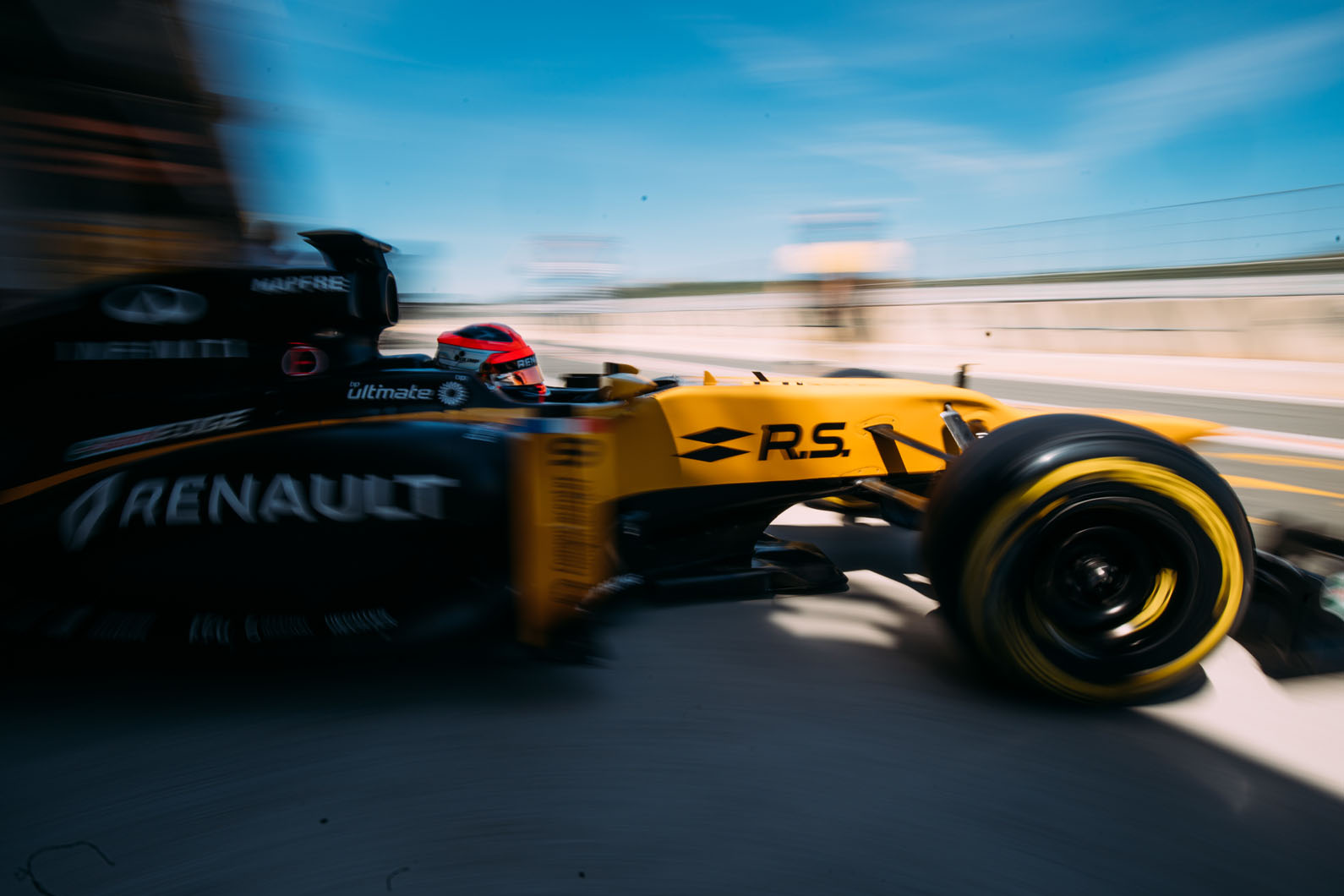 His arm notwithstanding, Kubica believes he is in a better physical state than ever before, and he's taking another look at circuit racing. Kubica has recently tested GP3 and Formula E cars, and showed good pace despite finding it difficult without power steering (unlike in F1, neither car is equipped with it).
However, going head to head with Lewis Hamilton, Fernando Alonso and Sebastian Vettel requires more than just good pace.
"F1 is tough and I have been away from racing for a long time," Kubica said. "I don't want to risk going racing when I'm not ready for a couple of races and then have a setback."
Kubica will only consider an offer of an F1 drive if all the circumstances are right: the car, the team and, most importantly, his health. "I am not 18 any more. I'm not a rookie that wants every chance to race in F1. I only want to be in F1 if I'm 100% sure I am capable of doing the job. This is the target, although I don't know if I will have the opportunity."
There's no certainty about a Kubica return, but Renault has been impressed enough to offer him the second test. The fans want him back, but how highly does he rate his own chances of racing in F1 again? "Because I …read more
Source:: Autocar