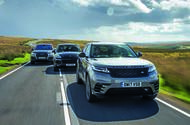 Velar owners get, in return for the £70k asking price, a luxurious driving experience
Can the new Velar justify its high asking price and beat the standard-setting Audi Q7 and Porsche Cayenne?
The defining sound
 of this year's most-wanted luxury car, the new Range Rover Velar, isn't generated by its multi-cylinder diesel engine, some clever active exhaust or even 
its 17-speaker audio system.
It's the rhythmic sequence of gentle whirrs and puffs made by the car's pillowy, beautifully upholstered 'massager' driver's seat as it sets about discreetly but determinedly kneading the tension out of your lower back.
It's a sound you can hear because the noise of the car's V6 motor descends to a barely audible background hum at a motorway cruise – and also because there's little more than the faintest flutter of wind noise creeping around the door seals at that speed. And what 
it sounds like – honestly – is a polite but persistent case of robotic after-dinner flatulence. It is not quite silent and a little bit violent at times, but thankfully unaccompanied by any lingering odour. Nope – the pseudo-farts of the new Velar's driver's seat don't actually smell of anything; but that may even be a missed opportunity when you consider they might have been so deliciously perfumed.
And so, having had the glare of
 a full Autocar road test on it and some stinging criticism made of it 
in lower-end four-cylinder diesel form, the Velar gets a chance to reveal what it's really all about.
 Our focus turns to the near-top-of-the-range six-cylinder diesel model. If this is the outstanding modern luxury SUV that Gaydon claims it is, so accomplished in
 all the ways it's purported to
 be, then it should easily prove itself superior to a couple of other similarly priced SUV rivals.
What rivals, though. For the £70,530 of our Velar R-Dynamic HSE D300 test car, you can have a Porsche Cayenne S Diesel and a little bit of change or an Audi Q7 3.0 TDI 272 quattro S line and quite a lot more change. You could have a Maserati Levante Diesel also – although Maserati wouldn't lend us one 
of those for this comparison.
But even without the Italian,
 these are opponents that vividly demonstrate why this magazine's voice has been one of many to remark on the ambitiousness of Land Rover's Velar pricing. The Porsche offers more cylinders, more power, more torque and more performance from its 380bhp V8 diesel, as well as a lasting reputation within the luxury SUV set for sporting handling.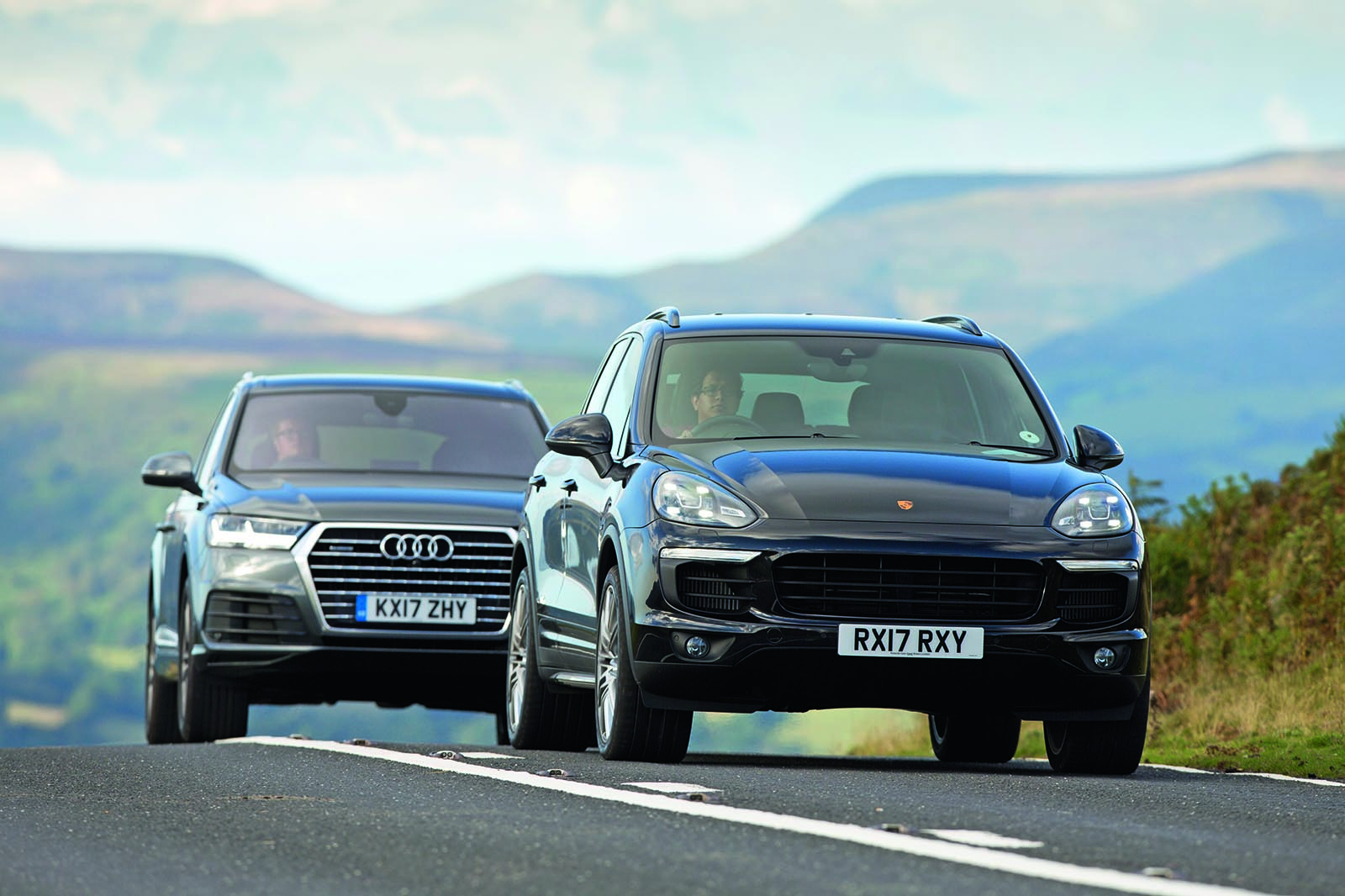 The Audi, on the other hand, matches the Range Rover's claims on acceleration and beats the other two on fuel economy and CO2 emissions, combining the usefulness of seven seats with an outstandingly classy and well-finished interior and one of the most refined SUV-class driving experiences you can currently 
buy for any price.
So, can this superbly handsome new Range Rover prove it's got the substance to match its evident style and bring home a couple of big SUV scalps? Or will it wilt in the face of the competition that Gaydon has chosen for it?
Value in the Velar?
Seventy grand. We keep coming back to it but it's obvious why: because 
it seems an awfully high price for a Land Rover that's supposed to sit below the Range Rover Sport in Land Rover's showroom model range. That'll be the Range Rover Sport that, in what you might consider as-close-as-possible-to-matching 3.0-litre SDV6 HSE Dynamic spec, costs £1400 less than our Velar test car on Land Rover's current price list.
And yet, if it could, Land Rover might interject here and point out that this Velar isn't expensive as much as high-end: lavishly appointed and generally dressed to impress. And, if you buy a six-cylinder HSE at any rate, there's a certain amount of credibility to that claim.
 The Audi we're comparing it with here might look like it's £14,000 cheaper in upper-trim S line form but it doesn't come with half of
 what the Velar's giving. Matrix
 LED headlights; 21in alloy wheels; leather upholstery extended to the doors, dashboard and centre console; air suspension; memory seats; adaptive digital instruments; keyless operation; and a full suite of active safety systems – all come on the Velar R-Dynamic HSE D300 as standard and all are cost options on the Q7.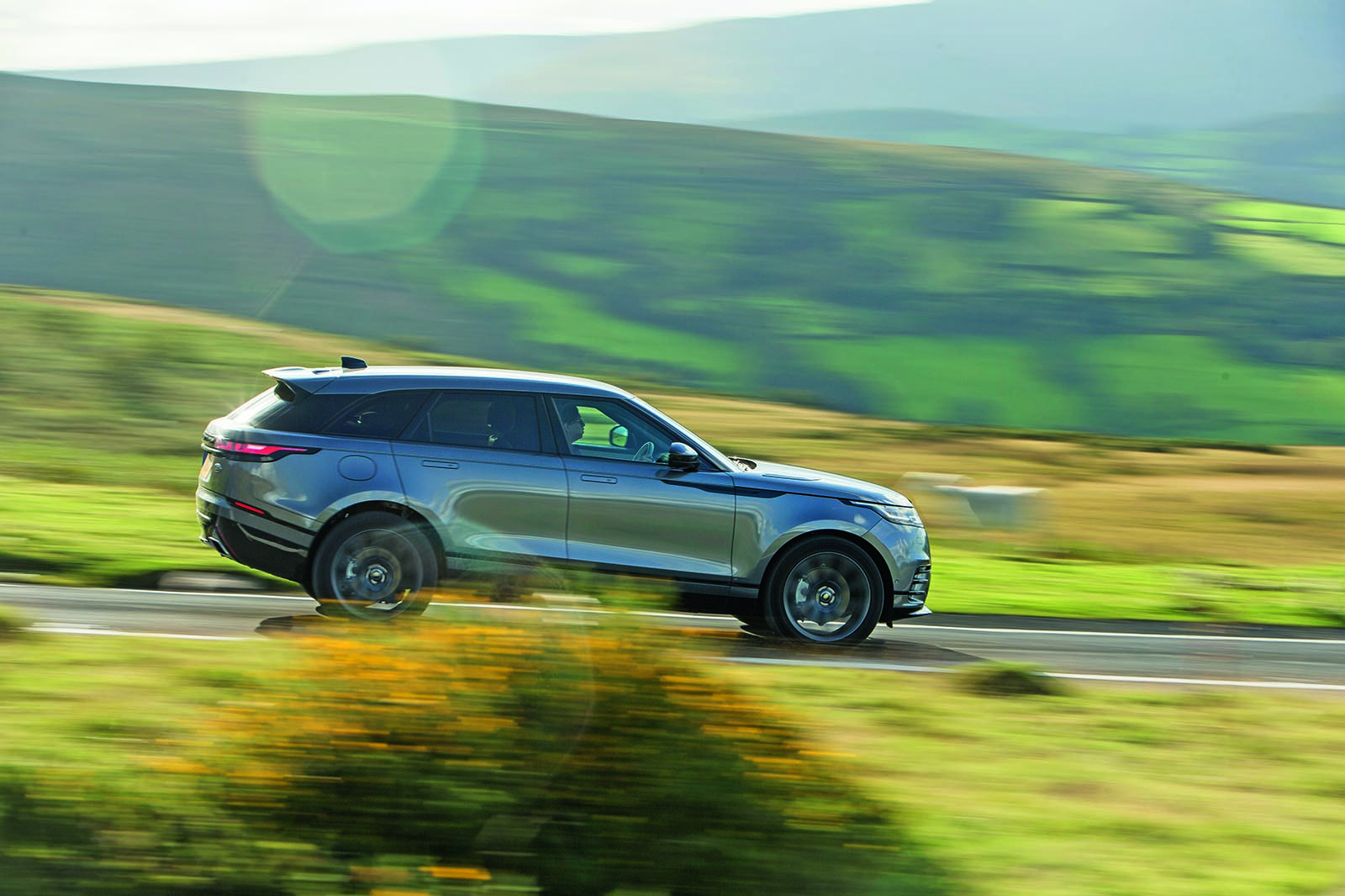 And guess what? Equipped to the same level, order would be restored: the Audi would cost more than the Range Rover – just as it should, you might argue, being a longer, larger, full-size seven-seater SUV.
The Porsche would cost quite a
 lot more. A set of 21in alloy wheels, some memory sports seats and a full leather interior take the Cayenne's price beyond that of the Range Rover all on their own – and that's without air suspension, LED headlights, a premium audio system or even a DAB radio being on the car's spec sheet.
Suddenly, the Velar's sticker price, while still a long way from a bargain, doesn't seem quite so exorbitant.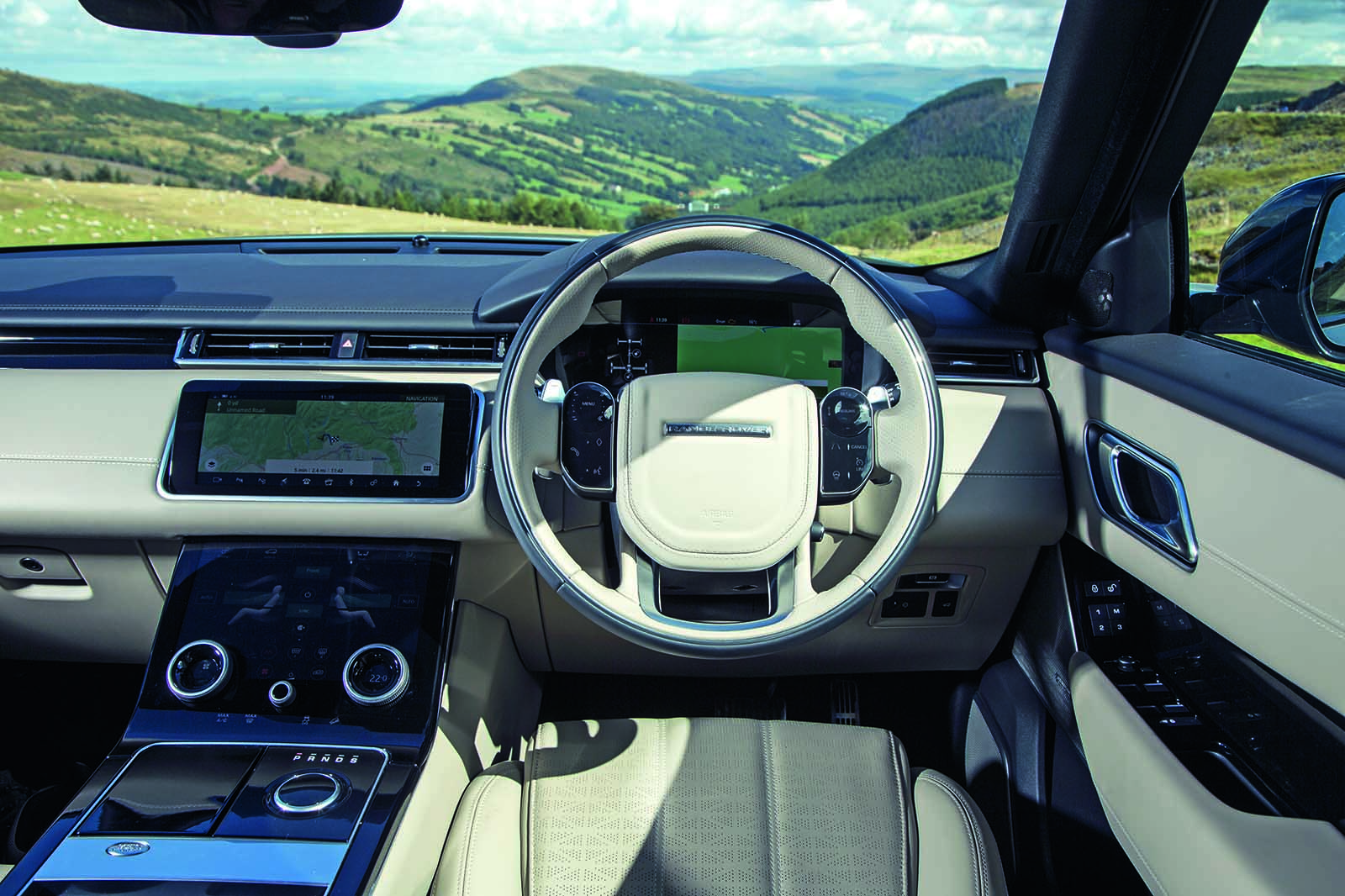 We'll call that surprise number one. Surprise number two materialises when you finally get the chance to clamber into the Velar's interior, take in your surroundings and then clamber back out again to assess how the Q7 and Cayenne compare.
You expect the Audi to land some telling blows here: to be significantly more spacious than the Range Rover, as well as to seem a cut above on technological sophistication and material quality. That is, after all, how German and British luxury cars tend to relate to each other.
 But, while it is roomier than the Velar, the Q7 isn't necessarily
 the more comfortable car of the two. The Audi's got a fair bit more second-row leg room than the Range Rover, granted. But it's the Velar that has the more comfortable driver's seat and the marginally more laid-back driving position. In the back of the British …read more
Source:: Autocar