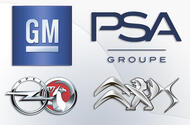 French firm has confirmed its purchase of Opel and Vauxhall from General Motors; transaction should be complete by end of August
The PSA Group, which makes Citroën, DS and Peugeot cars, has confirmed it is purchasing the Vauxhall/Opel brands for €2.2bn; a deal which will be complete by the end of August.
The move, which is expected to be complete by the end of the year subject to various conditions, will make PSA the second largest manufacturer in Europe after Volkswagen with a 17% market share. A Vauxhall spokesman confirmed that the deal would reach completion by the end of August, or September at the very latest.
This latest confirmation follows the announcement that the European Union's antitrust authority "unconditionally approved" PSA's plans to buy the European arm of General Motors (GM), concluding that "the transaction would raise no competition concerns".
PSA takeover of Opel and Vauxhall gets go-ahead from authorities
Globally, PSA sold 3.5m units last year, while Vauxhall/Opel sold 1m. Taking on the GM brands means PSA's volume will be 4.5m at the current sales rate.
PSA said the decision allowed it to support worldwide profitable growth, while General Motors, current owners of the Vauxhall/Opel brands, said it «advances GM's transformation and unlocks shareholder value through disciplined capital allocation».
In a press release confirming the purchase, PSA Group boss Carlos Tavares said PSA would respect existing brand identities and «help accelerate [Opel's] turnaround», referring to its recent struggles; last year, it lost £200m.
«We are proud to join forces with Opel/Vauxhall and are deeply committed to continuing to develop this great company and accelerating its turnaround. We respect all that Opel/Vauxhall's talented people have achieved as well as the company's fine brands and strong heritage. We intend to manage PSA and Opel/Vauxhall capitalizing on their respective brand identities. Having already created together winning products for the European market, we know that Opel/Vauxhall is the right partner. We see this as a natural extension of our relationship and are eager to take it to the next level."
"We are confident that the Opel/Vauxhall turnaround will significantly accelerate with our support, while respecting the commitments made by GM to the Opel/Vauxhall employees," continued Tavares.
Opinion: Is Brexit and Dieselgate the reason behind GM's decision to sell?
GM boss Mary Barra said: "For GM, this represents another major step in the ongoing work that is driving our improved performance and accelerating our momentum. We are reshaping our company and delivering consistent, record results for our owners through disciplined capital allocation to our higher-return investments in our core automotive business and in new technologies that are enabling us to lead the future of personal mobility.
"We believe this new chapter puts Opel and Vauxhall in an even stronger position for the long term and we look forward to our participation in the future success and strong value-creation potential of PSA through our economic interest and continued collaboration on current and exciting new projects."
Collaboration between the two firms is likely to include use of electrification technologies and existing supply agreements for Holden and certain Buick models. PSA may also source fuel cell systems from the GM/Honda joint venture.
The sale will create «substantial economies of scale in purchasing, manufacturing and R&D,» said PSA. It said annual savings of €1.7Bn are expected by 2026 – of which a significant part is expected to be delivered by 2020, «accelerating Opel/Vauxhall's turnaround». PSA expects Opel/Vauxhall to reach a recurring operating margin of 2% by 2020 and 6% by 2026, and to generate a positive operational free cash flow by 2020.
Opel/Vauxhall will also continue to benefit from intellectual property licenses from GM until its vehicles convert to PSA platforms over the coming years. This suggests that as Opel/Vauxhall models come to the end of their current life – for example, the Astra is due to be replaced in 2021 – vehicles will move on to PSA platforms. If this is the case, then current production cycles would be maintained and this would insure both Opel/Vauxhall plants in the UK were safe until at least 2021.
Opel/Vauxhall boss Karl-Thomas Neumann said at Monday's press conference: «Opel will stay a true German brand, Vauxhall stays a true British brand.» Such a statement could hint that Opel/Vauxhall's UK plants could have a future under the deal.
«We believe the only thing that really protects [our employees in each brand] is their ability to be at the right level of performance,» added Tavares suggesting UK plants could survive if performance continues to grow.
He added: "We do not need to shut down any plants. If you look at the track record of PSA over the last few years, the numbers being the improvement of efficiency of our plants, it is a fact to say that since I took the helm of PSA we did not close any plants.» He added that he would improve efficiency of GM plants, but did not elaborate further.
Meanwhile, Tavares told investors and analysts that a so-called hard Brexit could create an opportunity for PSA if it kept the two UK-based Opel/Vauxhall plants, according to Reuters.
«Opel Vauxhall was prevented until now to sell overseas,' said Tavares. «There is an export potential opportunity for us. There is also the Brexit and the risk and the opportunity to have inside of the UK some manufacturing plants in case we have a hard Brexit. All of this represents opportunities we want to tackle.» Car makers fear that leaving the European market will result in applied tariffs for exporting and importing vehicles to Great Britain. If Peugeot were to have a car plant in Britain, it would overcome such tariffs.
Talking on the subject of Brexit, he added: «Nobody knows how it is going to unfold. Either it's hard or it's soft. If it is soft, we are all on performance. Maybe an opportunity will be strengthened by the weakness of the pound. If it is a hard Brexit, perhaps it will be an opportunity to source the UK from the UK [keep entire production …read more
Source:: Autocar