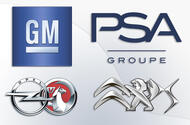 All future Vauxhalls and Opels will be based on PSA architecture; new Corsa confirmed for 2019; No planned factory closures
The PSA Group has unveiled its plans to make Vauxhall and Opel a success following its acquisition of the firm earlier this year, with highlights including launching all future products on PSA platforms – including an all-new Corsa in 2019 – and aiming to keep all current plants including Ellesmere Port open, although potentially on altered terms.
The announcement, made by newly appointed CEO of Opel Automobile GmbH, Michael Lohscheller, included:
• Setting the goal of returning Vauxhall and Opel to profit by 2020
• Achieving an operating margin of 2% by 2020. The VW Group achieves around 4%, while PSA hit 7.3% this year.
• Instigating measures to make the breakeven point for the 800,000 sales a year. It sold 984,000 cars last year but recorded a loss. Its worst year was in 2013, when it sold 824,000 cars.
• Offering electrified versions of all Vauxhall and Opel cars by 2024. This will include a pure electric version of the Corsa and a plug-in hybrid version of the Grandland X.
• A pledge to "modernise" all plants with the goal of keeping them all open. It was acknowledged this might require job cuts, but the stated goal is to make them voluntarily.
• Launching all new Vauxhall and Opel models on PSA's CMP and EMP2 platforms, including the next. Vauxhalls will also use PSA engines and powertrains. All vehicles will be engineered at Opel's plant in Rüsselsheim. By 2024 all
Vauxhalls and Opels will sit on PSA platforms, reducing the number in use from nine to two. Powertrain families will reduce from 10 to four.
• A pledge to launch one new major new model per year; counting bodystyles, nine new models will be launched by 2020. This will start with a new Combo in 2018 and a new Corsa in 2019.
• Opel will enter more than 20 new export markets by 2022
More to follow.
Source:: Autocar