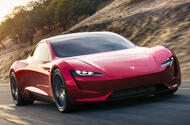 Grand Basel invite shows a fragment of a secret new Tesla; the event celebrates "automotive masterpieces"
Tesla's upcoming Roadster is tipped to be revealed at the Grand Basel motor show, with an invite sent to owners revealing a glimpse of the reborn drop-top.
Given the «automotive masterpieces» theme of the show, the brand's flagship model is expected to bow in when doors open next week. The Model X is the current flagship of the range, and no further luxury models are planned in the near future, meaning the possibility of the Basel-bound car being a limousine-like flagship is slim.
Electrek showed the preview image and accompanying text, with the image giving typically little of the car's identity away. Full styling of the Roadster was revealed last year, and the production version is expected to remain true to the prototype's look.
Tesla CEO Elon Musk revealed after the pre-production car's reveal that the new Roadster is a «base model», so faster versions are due.
On the weekend that followed the Roadster's surprise reveal, the company boss said via his Twitter account that the successor to Tesla's first production car will be offered with a special upgrade package. However, Musk hinted that producing a faster version of a car that is already claimed to be capable of accelerating from zero to 60mph in 1.9sec may cause some safety concerns.
«[An upgrade is] just a question of safety,» Musk said. «Rocket tech applied to a car opens up revolutionary possibilities.»
Musk also revealed that the 2+2 sports car, which was a surprise debutant during the launch event for the new Tesla Semi lorry in California, has 10,000nm of torque (7376lb ft) from its three motors. It can hit 60mph half-a-second quicker than the current fastest-accelerating Tesla, the Model S P100D.
He said the successor to Tesla's first production car, which went off sale six years ago, can also accelerate from zero to 100mph in 4.2sec and complete a quarter-mile sprint in 8.9sec.
«This will the first time that any production car has broken nine seconds in the quarter mile,» he said at the reveal event, where the Roadster was driven out of the Semi's trailer without prior warning.
Tesla Semi lorry revealed with 5sec 0-60mph time
It is also claimed that the Roadster, which has a removable glass lid and wraparound rear section to give it a look similar to the Mazda MX-5 RF, will have a top speed of more than 250mph.
Musk revealed that the car's 200kWh battery pack enables it to have a 620-mile range, which is another new record for production electric vehicles. The previous highest-capacity battery produced by Tesla is the 100kWh pack with a maximum range of 341 miles in the Model S P100D, according to the American EPA test.
«The point of doing this is to give a hardcore smackdown to gasoline cars," continued Musk. "Driving a gasoline sports car is going to feel like a steam engine with a side of quiche."
The Tesla Roadster is pegged to arrive on roads in 2020, initially priced from $250,000 (about £189,000) for the first 1000 cars, which will be sold as Founders Edition models. Reservations for these cars are now open, with a payment of £189,000 required. Subsequent units will be priced from $200,000 (£151,020), with reservations available for £38,000.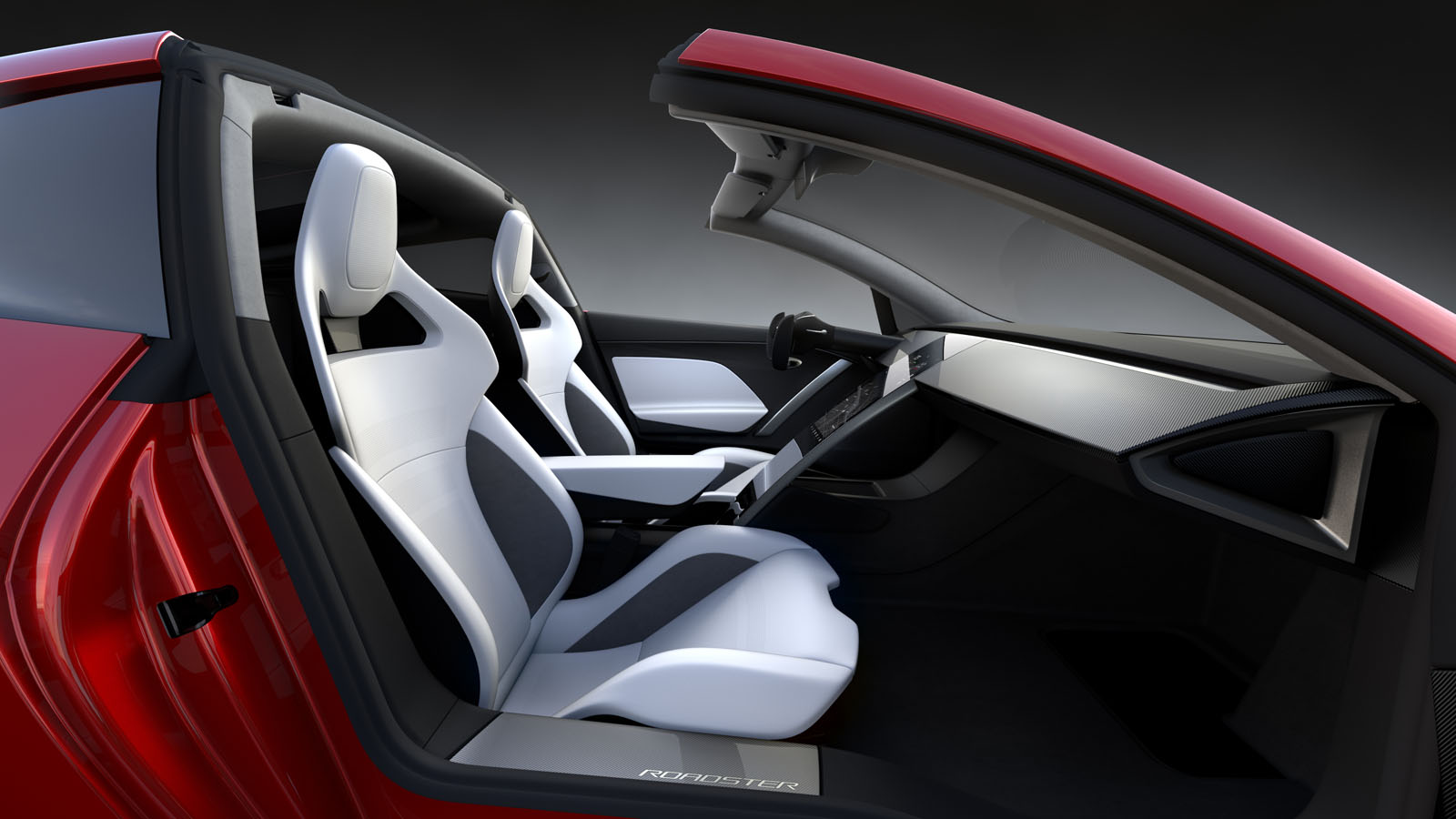 Like the rest of Tesla's range, the Roadster will be equipped with the brand's latest autonomous driving technology. Since the last quarter of 2016, all Tesla cars have been equipped with eight surround cameras to provide 360-degree visibility around the car up to 250 metres away. There are also 12 ultrasonic sensors, allowing for detection of both hard and soft objects, as well as a forward-facing radar that can see through heavy rain, fog, dust and even underneath the car ahead.
Porsche Mission E due with high-power electric drivetrain
The Roadster will be updateable via over-the-air software, meaning the performance, autonomous features and safety systems may be boosted even after a car has been purchased. Recent examples of Tesla updates have enabled quicker 0-60mph times and enhanced Autopilot functionality.
The Roadster's unveiling cams at a time when Tesla had been working to clear a production bottleneck for its Model 3. More than 400,000 orders have been placed but production slowed when a parts supply issues arose. Musk (pictured below) described the scenario as «production hell» and 220 Model 3s were delivered in the third quarter of 2017 compared with the target of 1500.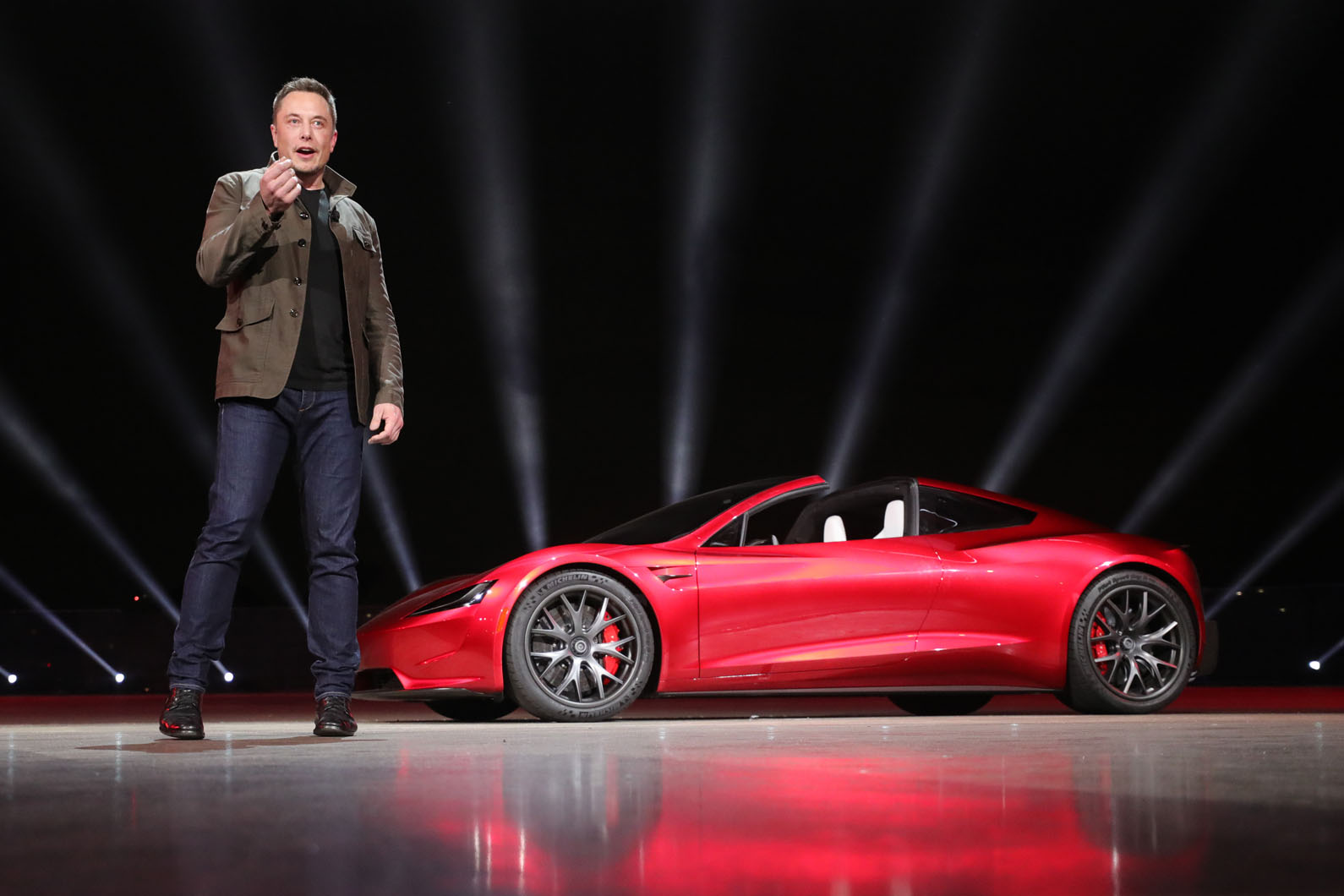 Opinion: Musk has pulled off the oldest trick in the book
The issue, along with heavy investment in its new Gigafactory, contributed to Tesla recording a $619 million (£468m) loss in the third financial quarter of 2017. In a statement, the brand said: "While we continue to make significant progress each week in fixing Model 3 bottlenecks, the nature of manufacturing challenges during a ramp-up such as this makes it difficult to predict exactly how long it will take for all bottlenecks to be cleared or when new ones will appear."
Tesla Roadster rivals
The first-generation Roadster might have been the world's most significant production electric sports car when it was launched back in 2008, but today its successor enters a more crowded market. Below are three key electric cars the 2019 Tesla Roadster may have to face.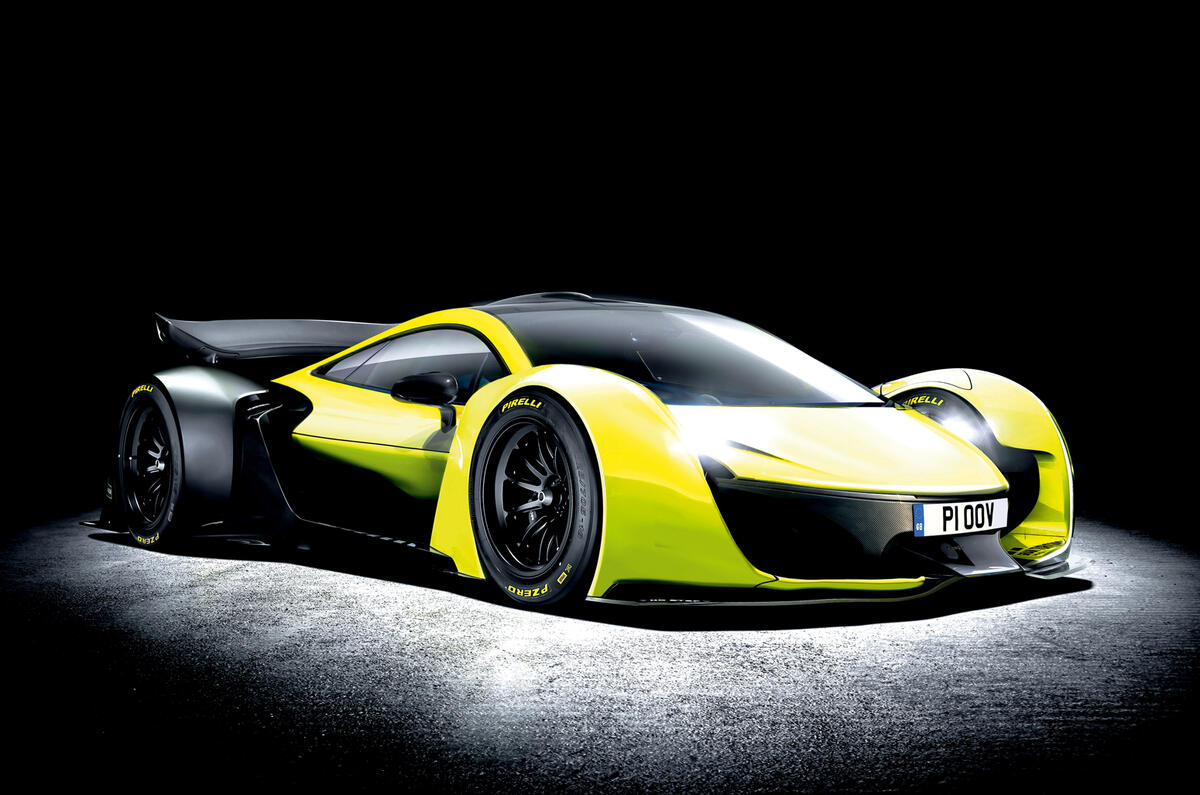 The Woking car maker is developing an all-electric supercar, a source recently told Autocar. The brand will hybridise its range first before launching the zero-emission model (imagined by Autocar above) with performance to match a 675 LT.
Lamborghini Terzo Millennio concept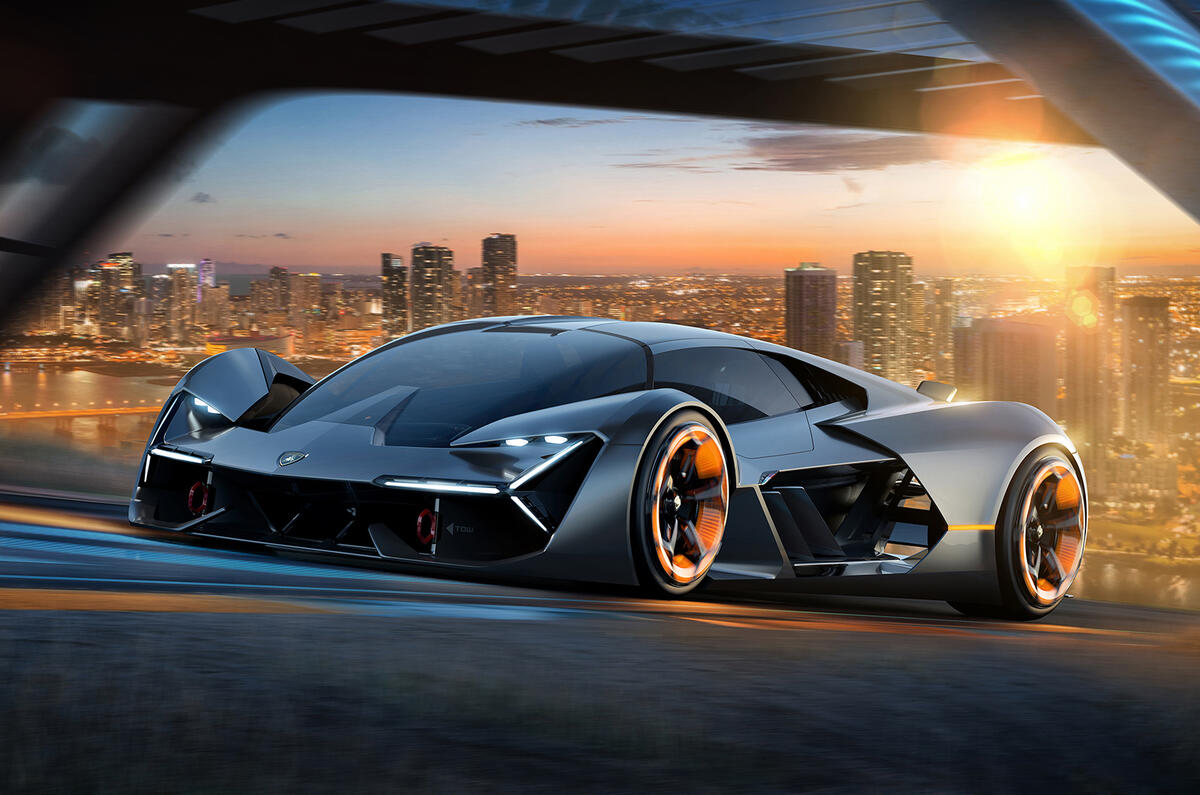 The all-electric supercar concept shows Lamborghini's intent to produce a high-performance EV. The concept features in-wheel motors, which provide the tight packaging solutions needed for the car's aggressive aerodynamics.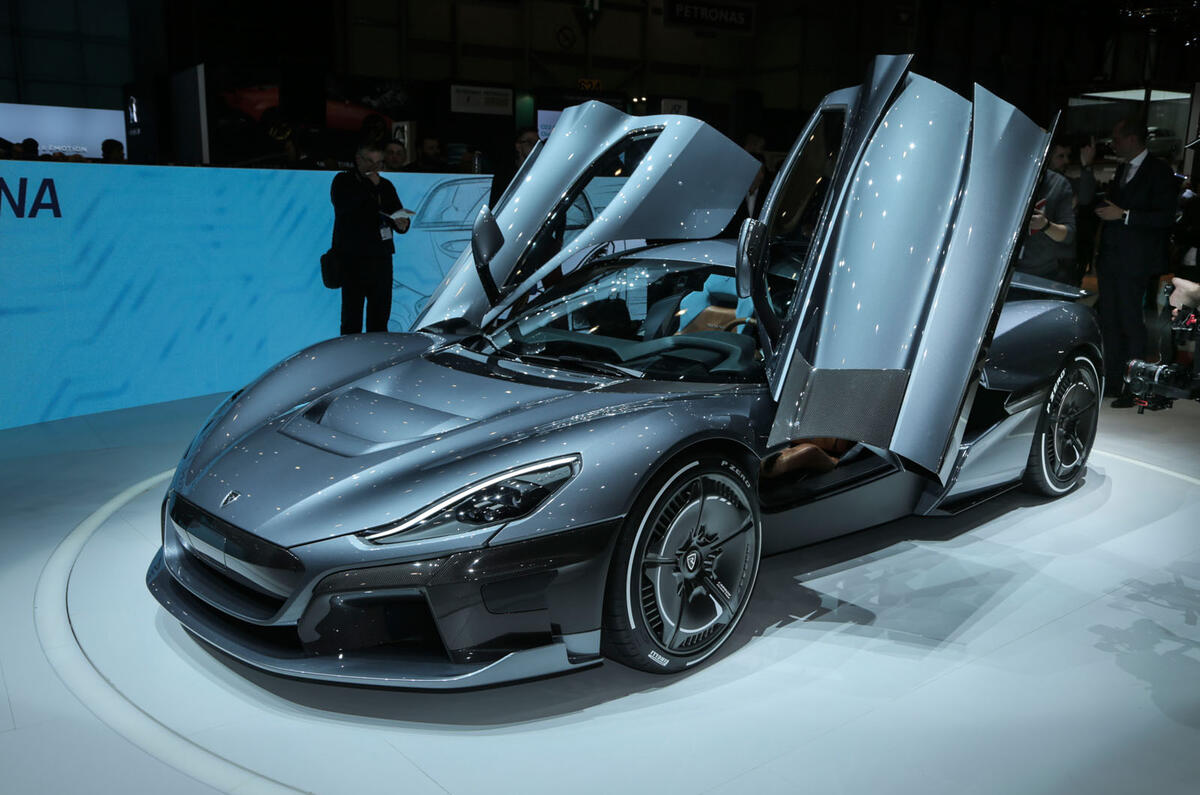 Rimac's second electric hypercar was revealed at the Geneva motor show earlier this year. It's already sold out, with each model fetching £1.5 million. 0-60mph comes in 1.85sec, and a top speed of 258mph is claimed.
Read more
Tesla Semi lorry revealed with 5sec 0-60mph time
<a target="_blank" …read more
Source:: Autocar