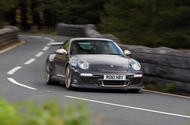 Michelin Pilot Sport Cup 2 tyres grip well but there's greater enjoyment to be had from the precision of the chassis' responses
To kick off our celebration of Porsche's greatest hits, we drive the best unlimited-production GT-series Porsche yet, the 911 GT3 RS of 2010
I'm sitting in a car park at the end of a long mountain road listening to the GT3 RS.
Its 444bhp 3.8-litre flat-six was switched off a while back, but still it is not silent. It ticks, as structural components, body panels and exquisitely engineered mechanical parts all made of different materials of different shapes and thicknesses cool down at different rates. Tick, tick, tick.
New cars don't tick any more, or maybe they do, but just need a few years and many thousands of miles on the clock before they will. This one is seven years old, it's nearly up to 30,000 miles and, I'm guessing, is the hardest-driven second-generation '997′ GT3 RS of them all. It was the original press car and would have been thrashed, slid and spun countless times. Porsche's press office would be much too discreet to mention it and there's no evidence to suggest it but I'd be surprised if, in all those miles on road and track, someone, somewhere had not also had an unintended interaction with the countryside in it. It ticks beautifully as the heat of the moment slowly leaches away from its body.
It lives with Porsche because when its natural working life concluded, I guess some time in 2011, no one could quite bear to see it go. Perhaps that's because by then it had a name. Thanks entirely to the last three letters of its numberplate, it is known to all in this business simply as 'Hebe'. Or perhaps it's because even then it was clear that this car was special, even by the standards of GT-series 911s. It's my happy task over the next 1500 words or so to try to explain why.
But actions speak louder than words, so I'll tell you what I did when I knew Hebe was coming to stay: I just slipped the fact into conversation with a few freelance colleagues who'd long since cultivated that look of superb indifference wheeled out when presented with an opposite number upon whom fortune has smiled. "Hebe, eh?" they'd say. And smile. With this car, you really can't help it.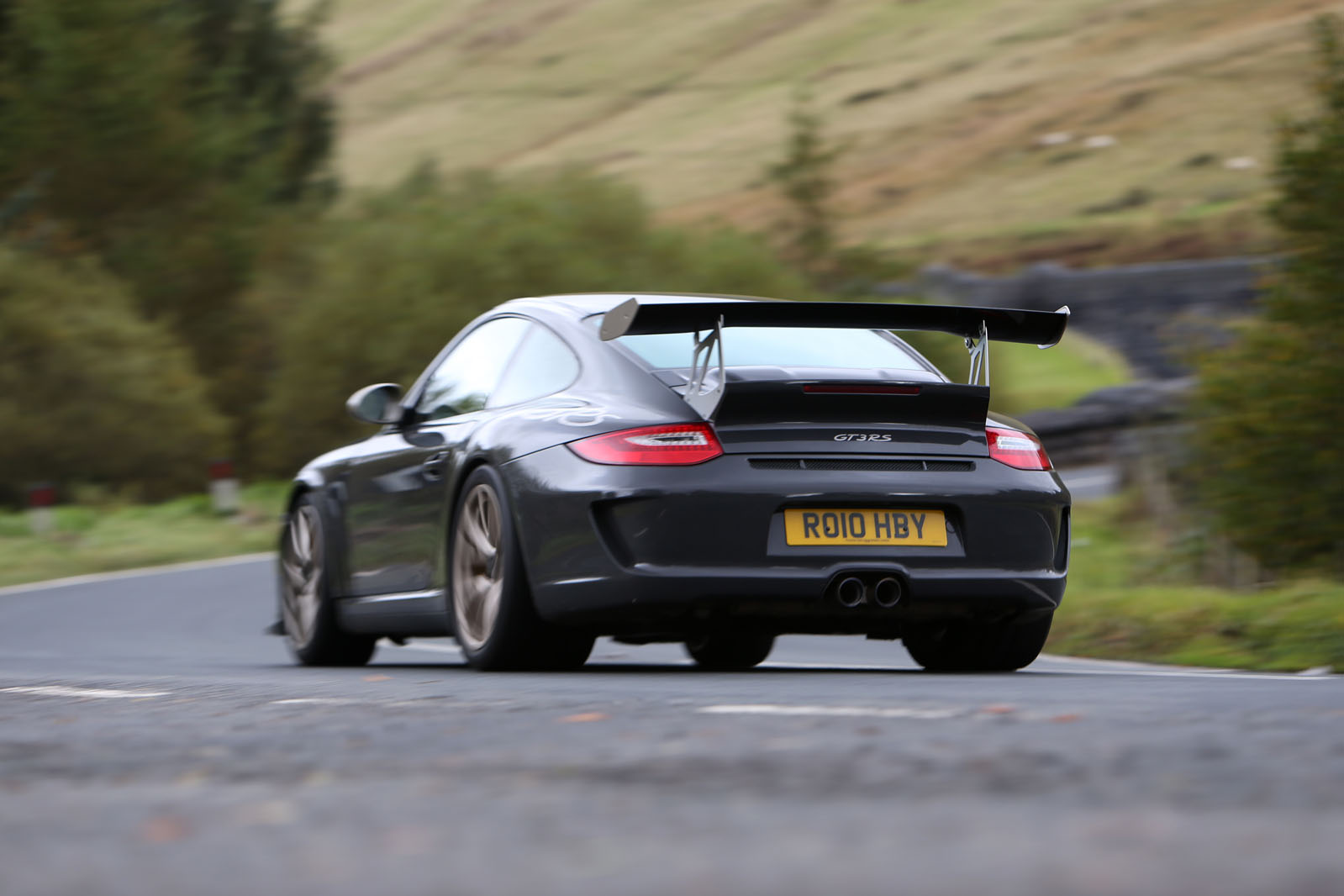 Hebe arrived on a truck and literally the first thing I needed to do was go shopping. I'm blessed to have a few other options for such a task, not least the brand-new 911 I run on Autocar's long-term fleet, but it never occurred to me to take anything else. I love doing incongruous stuff in exotic cars – I'm particularly proud of having taken a Lamborghini Aventador SV through a McDonald's drive thru – but the great thing about this GT3 RS is it's so staggeringly usable. It is narrow by supercar standards, rides absurdly well for this kind of car and, so long as you don't bury the pedal above 4000rpm, is even quite quiet. The boot is big and that carbonfibre rear wing the ideal place to rest your Lidl bags (Hebe went to Waitrose, too, I promise) while you furtle around in your pocket for its single, non-retractable key.
Here's another wonderful aspect about the 997-series GT3 RS and another reason why you'd want to take it shopping. Look at that wing, the Michelin Pilot Sport Cup 2 tyres, its stance, those carbon brakes and the decals, and its race-track credentials shout back at you. And yet there's so much to enjoy, even in heavy traffic. The feel of its steering, the action of its gearlever and the perfectly matched weight of its pedals are all there to be savoured below the urban speed limit.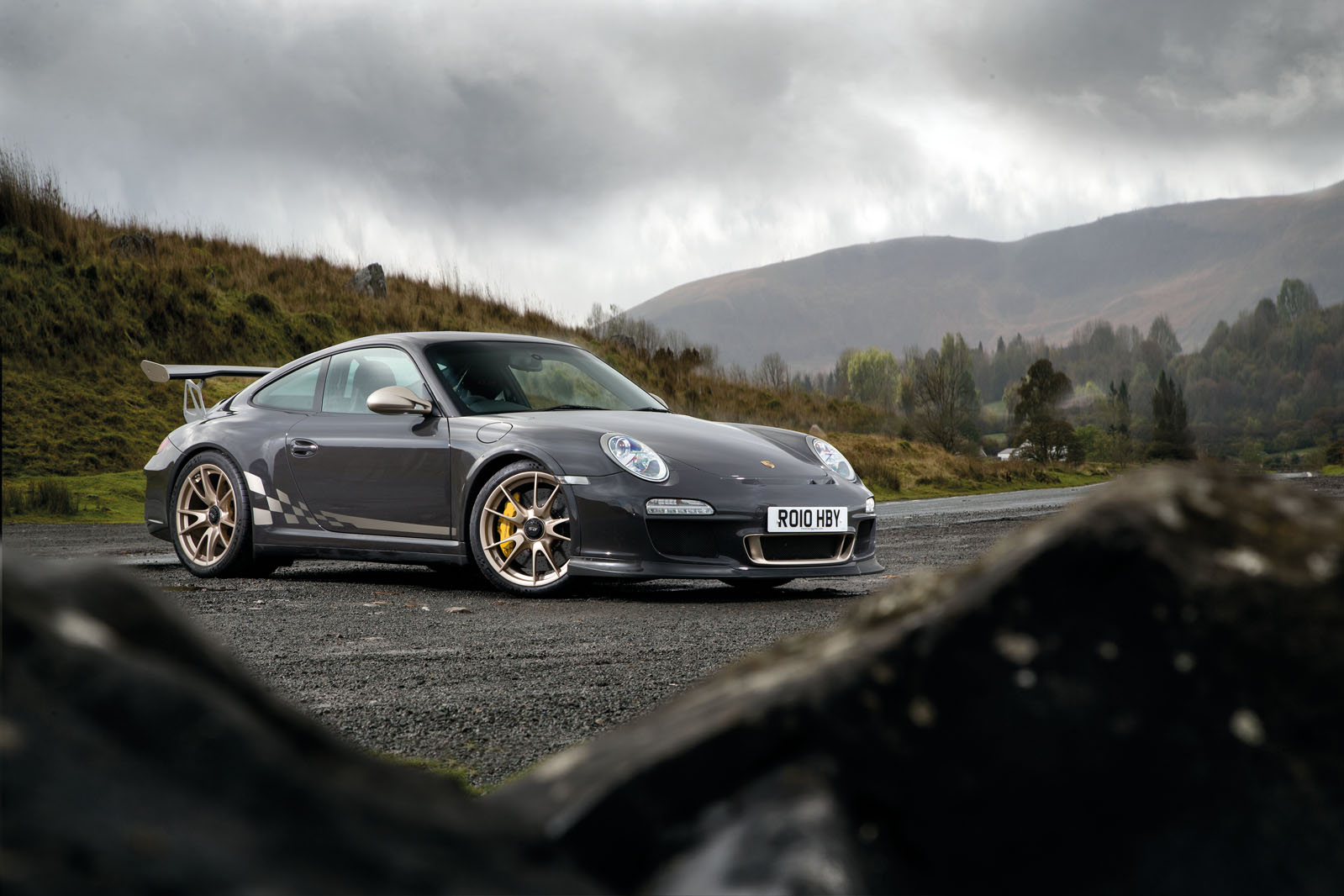 And this you should do. You'd not rip the cork out of a magnum of Petrus, lift and swig direct from the bottle and nor should you with one such as this. It's important to do some boring stuff first: if I may further torture the analogy until it's on its knees begging for a bullet, this is the swirling in the glass bit, the application of the hooter to its rim and the drawing deep of its aroma into your lungs. Round Weissach way, it appears that 2010 was one of the better years.
So let's take a small sip and you can put the spittoon away: this one's staying on board. The road is opening up, your limbs are loosening, and you can hear the flat-six just beginning to warm to the task ahead. A word is forming in your head and it is 'mechanical'. More than anything else, that is what this car feels like, and if that sounds like a statement of the bleeding obvious, it's not. Like all people in their 50s, I think I feel about 30 but the problem is I can't remember what 30 actually felt like, so I'm probably kidding myself. Likewise, if all you drive are modern cars offering electric steering, flappy paddles and unemployment for your left foot, it's too easy to forget how once at least certain cars felt completely different. And it wasn't that long ago. When you change gear in Hebe, you're not just moving a lever. You're engaging in the mechanical process required to disengage one gear wheel and engage another. When you press the clutch and feel your left quad complain, you know it feels that way because that weight is absolutely required to ensure the long-term reliability of a transmission designed to tolerate a lifetime on and off the race track.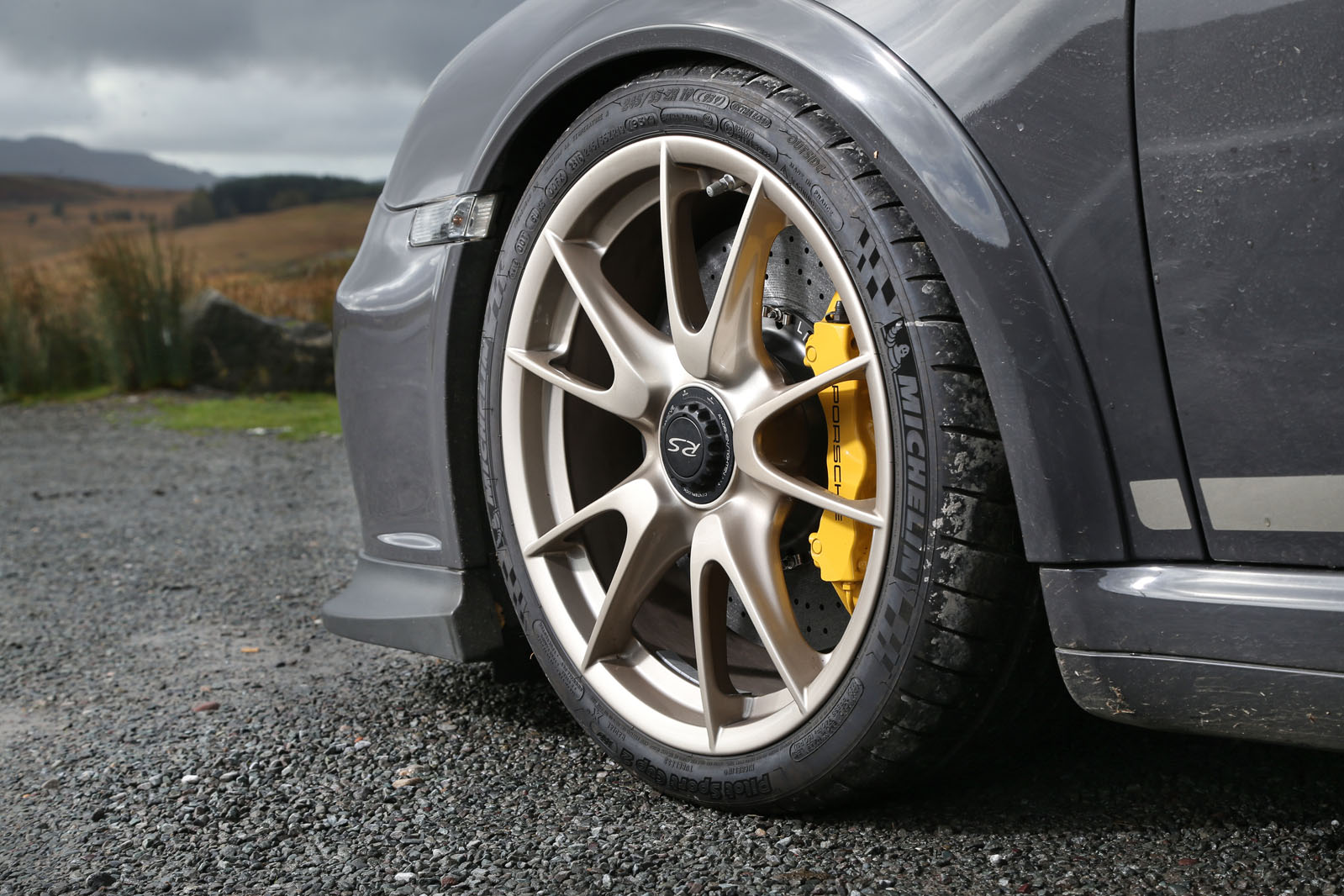 We're in the mountains now: familiar territory in a car I already feel I've known all my life. And yet it still surprises. I didn't think it would feel that quick, not least because I've very recently got out of a brand-new <a target="_blank" …read more
Source:: Autocar