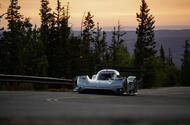 Romain Dumas in qualifying at Pikes Peak
Fresh from Le Mans, the Frenchman will drive the Volkswagen ID R Pikes Peak on the Colorado hill climb this weekend
Autocar digital editor James Attwood will be providing updates from the 2018 Pikes Peak International Hill Climb. Check back here throughout the weekend for insights and updates.
Preview: why Volkswagen is going for a new electric Pikes Peak record
Romain Dumas' guide to the Pikes Peak hill climb
Bentley Bentayga bids for production SUV Pikes Peak record
Thursday June 21: Why Romain Dumas has no regrets he never reached F1
Romain Dumas never made it to Formula 1. Romain Dumas doesn't really care. He doesn't have the time.
Last weekend, the 40-year-old Frenchman raced a works Porsche 919 RSR in the 24 Hours of Le Mans (his car, pictured below retired with mechanical issues). This weekend, he'll take on a very different challenge, driving the electric Volkswagen ID R Pikes Peak machine on the Pikes Peak International Hill Climb in Colorado.
The contrast between a round-the-clock endure and a 10-minute blast up a hillclimb is typical of Dumas' career, which has included winning Le Mans outright in Audi and Porsche (below) LMP1 prototypes, the 2016 World Endurance Championship title, two American Le Mans Series crowns and multiple wins in the Nurburgring 24 Hours.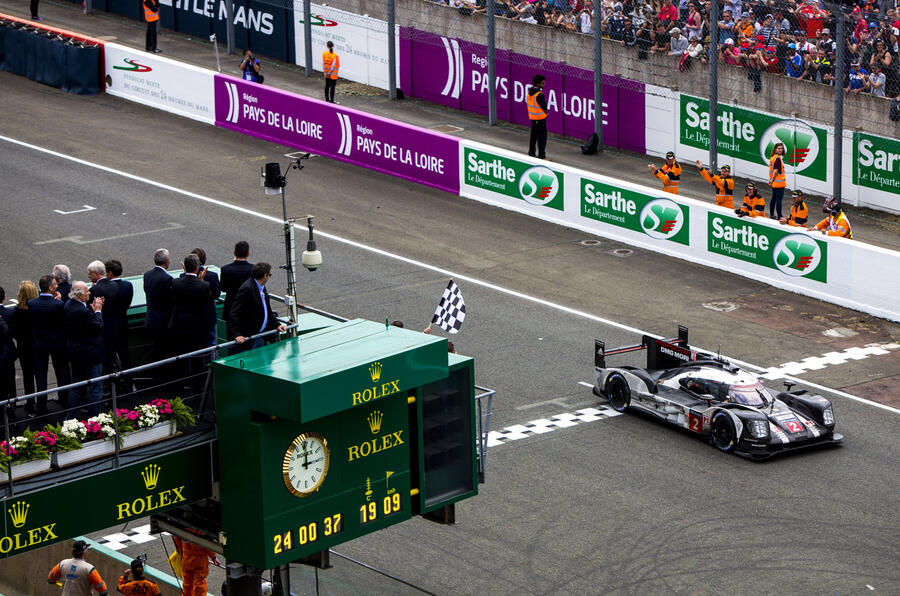 And when he's not racing sportscars he's won Pikes Peak outright three times, contested the Dakar Rally for Peugeot and, in his spare time, goes rallying.
He's pretty much done it all. Almost.
"If you ask me what was missing in my career, it's F1 and IndyCar," says Dumas. "I did an IndyCar test once, which was exciting – but I did think 'this is quite dangerous'."
Dumas showed enough potential and form in the junior single-seater categories to earn a test with the Renault F1 team in 2002, but that was as close as he came. Still, he harbours no regrets. "F1 is possibly the only category where it's not just about the cars, but about what is going on around the track," he says. "It's possibly not made for me.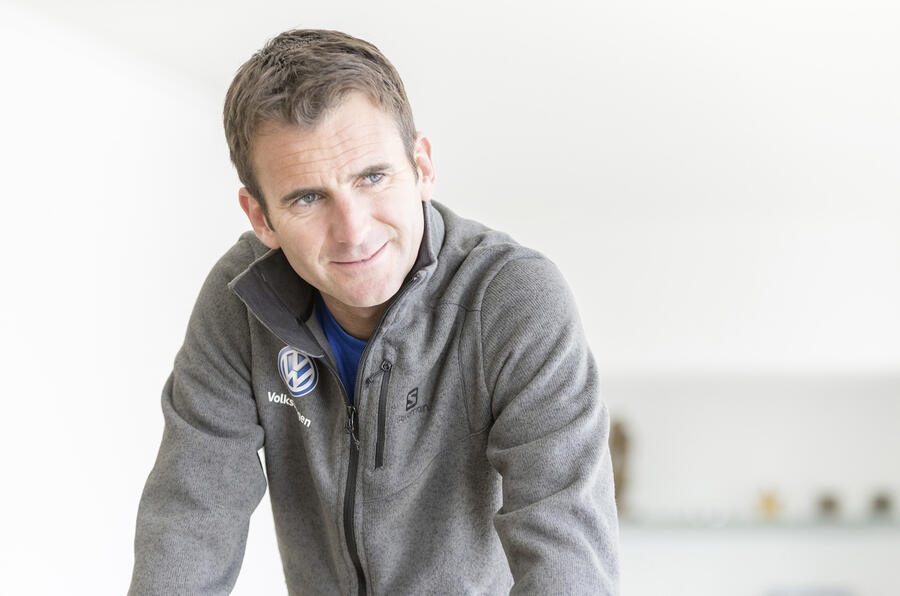 "If I'd done F1, I don't know I would have been successful, and I would never have done Le Mans and Dakar and Pikes Peak. I'm more happy about what I've done than what I haven't."
Preview: why Volkswagen is going for a new electric Pikes Peak record
The next step comes this weekend, when he returns to Pikes Peak, this time as a works Volkswagen driver. He's certainly the favourite for victory: unsurprisingly, nobody else has come close to his pace in practice so far this year. He was 11.049 seconds quicker than Norma driver Simone Faggiolli in qualifying – which took place on a 5.15-mile section of the course.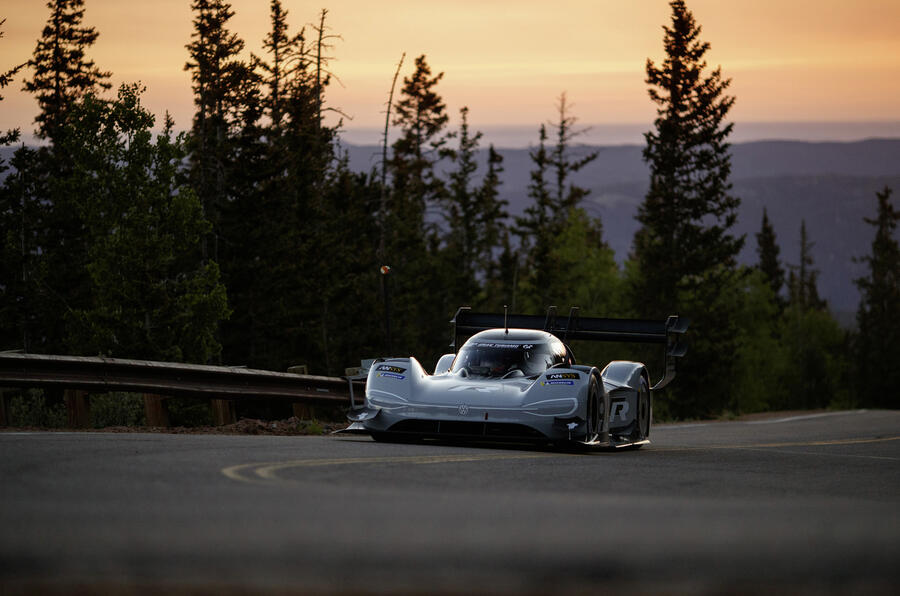 Romain Dumas' guide to the Pikes Peak hill climb
But for Dumas and VW, winning the event is a mere by-product of the real goal: setting a new hill record for an electric car. If Dumas succeeds, it will be another highlight of a CV that is all the better because it doesn't include F1.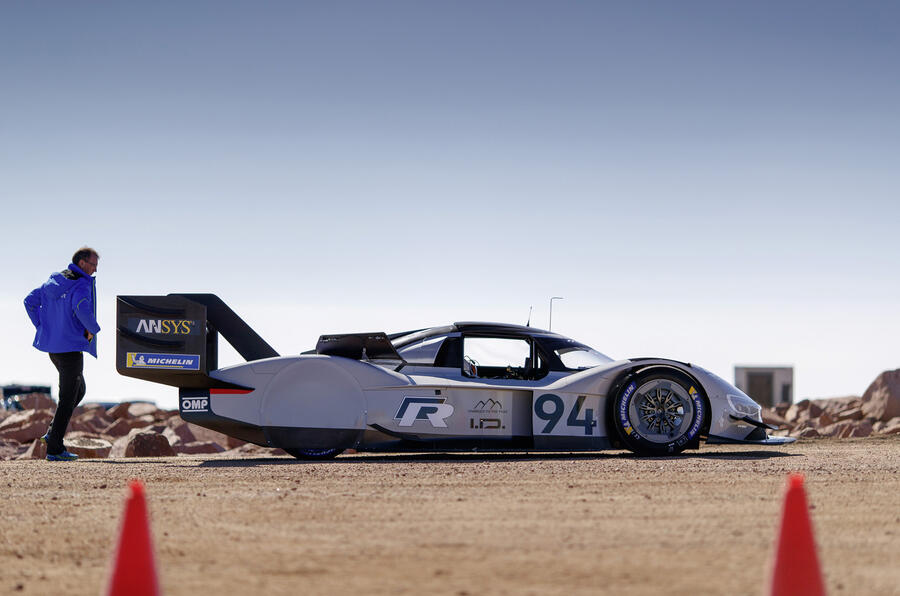 Read more
Preview: why Volkswagen is going for a new electric Pikes Peak record
Romain Dumas' guide to the Pikes Peak hill climb
Source:: Autocar