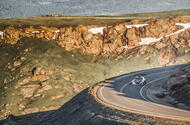 The 12.42-mile course rises to more than 14,000ft
The hillclimb event allows electric cars to take on combustion-engined rivals on a level playing field (even if the course is anything but)
Volkswagen's return to motorsport running an electric car at next year's Pikes Peak International Hillclimb might seem like an odd move – but it's actually an inspired one.
For the uninitiated, the annual event is held every July on a 12.42-mile, 156-turn course that winds up the Colorado mountain. The course averages a gradient of 7.2% and features 4720ft of climbing, finishing at the 14,110ft summit of the mountain.
Volkswagen confirms Pikes Peak entry for 2018
First run in 1916, Pikes Peak has a rich history, but while there have been occasional manufacturer entries, it's largely the preserve of privateers and enthusiastic amateurs. So why is Volkswagen going to the effort of creating an electric competition specifically for a somewhat niche one-off hillclimb? Wouldn't the firm be better off joining the massed ranks of manufacturers (including rivals Mercedes and BMW) joining Formula E? But here's the thing: Pikes Peak can do something for electric cars that Formula E can't: allow them to compete against combustion engine-powered rivals on a level playing field. In fact, they might even have an advantage.
The single-run event format and course length means that battery life isn't an issue for an EV, and the instant torque provided by electric motors will help given the many hairpins on the route place a premium on rapid acceleration. Plus, while naturally aspirated engines lose power when the air gets thinner at higher altitude, that isn't a problem for an electric vehicle.
In fact, electric vehicles already feature prominently at Pikes Peak. Rhys Millen won the event outright in 2015 in an electric eO PP03 machine powered by seven electric motors that combined to produce 1595bhp. The following year Millen finished second overall to Romain Dumas – who will drive Volkswagen's car in 2018 – and set a new electric car hill record of 8min 57.118secs.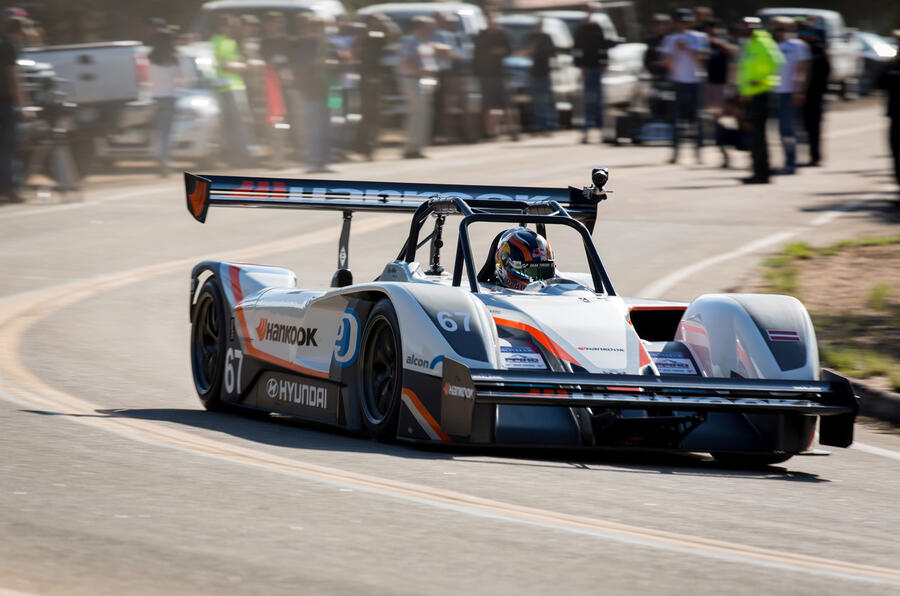 That mark is way off the outright hill record of 8min 13.878secs, which was set by Sébastien Loeb in the mighty Peugeot 208 T16 Pikes Peak – essentially a Le Mans sportscar crammed into a rally car shell – in 2013. But, frankly, nobody has come close to that time since, largely because that Peugeot project was the last time a manufacturer put real effort into building a Pikes Peak car.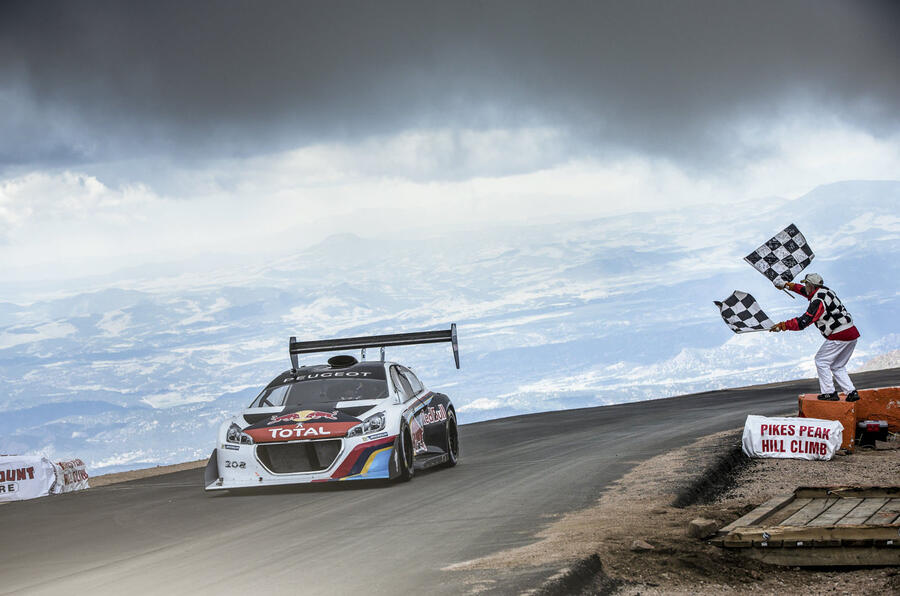 When Loeb set his time, it seemed utterly untouchable. But Volkswagen has recent World Rally Championship experience, a not-inconsiderable budget, and has been investing heavily in the development of EV technology. There's every reason to believe that Loeb's record is suddenly under serious threat.
If Volkswagen could beat – heck, even get close – to Loeb's time, it would be a brilliant showcase for its electric vehicle credentials.
Read more
Official: Volkswagen quits World Rally Championship
Tesla Model S smashes production electric record at Pikes Peak
Source:: Autocar