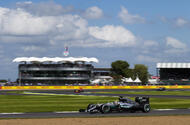 The BRDC has exercised a break clause in its contract to host the British Grand Prix
The latest twist in the future of the UK's Formula 1 event is a chance to secure a stable long-term future for the race
Here we go again. That was my first thought on hearing that Silverstone's owners had triggered a break clause in their contract to host the British Grand Prix, putting the future of the race after 2019 in doubt.
The British GP's future is a long-running soap opera: an on-again, off-again drama, one that keeps going even though the key players keep changing.
I thought the departure of Bernie Ecclestone, who seemed to take particular delight in agitating the British Racing Drivers' Club (BRDC), which owns Silverstone, when he was running F1, would calm the situation. In fact, it's the sport's takeover by Liberty Media that has set the stage for the latest plot twist.
London to host F1 Live event in build-up to British GP
Here's the background in brief. In 2009, the BRDC signed a long-term deal for Silverstone to host Britain's Formula 1 event until 2026. The Promoter's Fee was £11.5 million in 2010, but includes a 5% annual escalator. That means it has risen to £16.7m this year – and would have been £25m by 2026.
The BRDC says the fee makes the deal financially unviable, noting that it lost £2.8m hosting the race in 2015 and £4.8m in 2016. It has therefore exercised a break clause in its contract that exists after 2019, and now wants to negotiate a better deal with Liberty Media.
Now, I've read some criticism of the BRDC for signing a contract it surely knew would become unviable in the first place. But this ignores the fact that it negotiated a break clause into that contract to allow for such circumstances and is simply now exercising that option.
If anything, you could argue it's good business by the BRDC, because it now has a chance to negotiate a new deal with F1's new owners. And since Liberty Media has been vocal about wanting F1's historic races on the calendar – the French and German rounds are back on the schedule next season – you could argue that they might be open to giving Silverstone a better deal.
Of course, you can argue that the BRDC already had a pretty good deal; its annual fee is dwarfed by that paid by many of F1's newer races, such as Abu Dhabi and Azerbaijan (pictured below), held in countries where governments are prepared to bankroll major sporting events.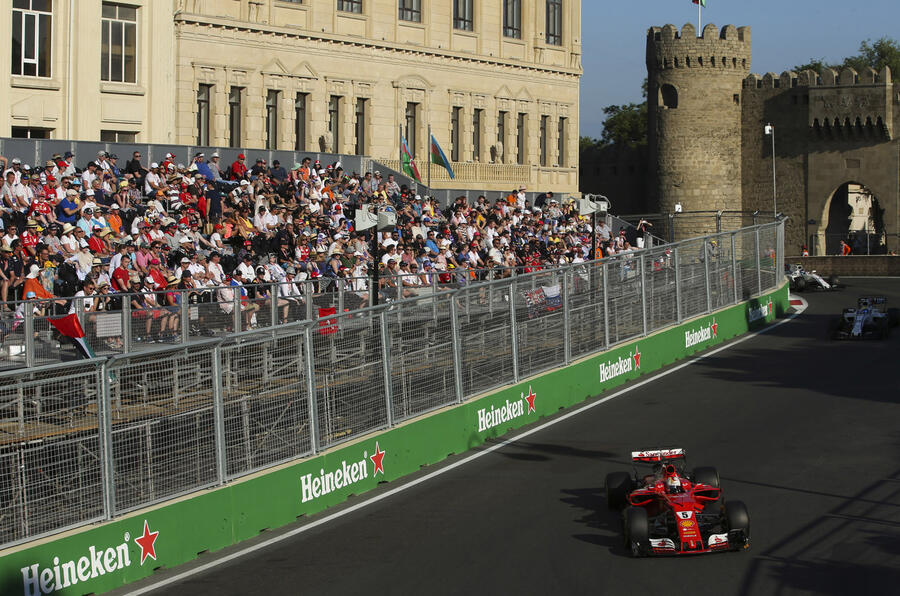 So far, Liberty Media's bosses and F1 CEO Chase Carey have been true to their words about opening the sport up and bringing it to the fans – Exhibit A is today's F1 Live event in central London.
But future negotiations over the British Grand Prix will reveal their business model. In the Ecclestone era, F1 was funded by race sanctioning fees and TV rights deals. We don't yet know where Liberty will put its focus.
Whatever happens, the future of the British Grand Prix is tied to that Silverstone deal: no other permanent circuit in Britain could host the race without a prohibitive amount of work, and a race on the streets of London remains a pipedream – it would take an almost unfeasible amount of investment and effort.
As it is, the fate of the British Grand Prix rests on the BRDC's ability to negotiate a new deal with Liberty Media. But this is surely an opportunity for the two sides to reach a long-term agreement that works for everyone.
Which got me thinking. What the BRDC needs is a hard-nosed, proven negotiator who knows Silverstone and the intricacies of F1 inside out, and has time on his hands. Hmm, anyone got Bernie's phone number?
Source:: Autocar