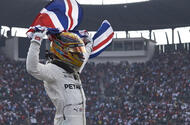 Hamilton clinched his fourth world title in Mexico
Hamilton has set a new benchmark for British drivers with his fourth world championship and has to be considered one of the best of all time
Lewis Hamilton is Britain's greatest Formula 1 driver. Ever.
Discuss.
On pure statistics, that statement doesn't require much discussion. Hamilton's 62 wins are twice as many as the second most successful Brit, Nigel Mansell (31 wins). He has scored 72 pole positions – an all-time F1 record that dwarfs Jim Clark's 33. His 116 podium finishes are another British record (David Coulthard is second with 62). And now Hamilton has won four world championships, putting him ahead of three-time champ Jackie Stewart.
In pictures: the defining races of Lewis Hamilton's F1 career
No debate, then. Consider the numbers and Hamilton is, without question, the greatest British F1 driver ever. And yet…
'm fairly certain that asserting Hamilton is Britain's greatest-ever F1 driver will draw strong objection, howls of indignation and vehement, passionate opposition.
Frankly, I suspect some of that opposition is because many people aren't particularly fond of Hamilton – for everything from his regular moaning on his in-car radio to his fashion sense and social media posts.
Motorsport wrap: Hamilton clinches fourth world championship despite Mexico GP drama
Of course, much of that stems from the modern world. Stewart couldn't moan on his in-car radio because he didn't have one. Mansell may well have moaned on his, but the TV feed couldn't broadcast it. And, in this age of social media and mass media, we get to know more about the lifestyle of sportspeople than, frankly, many of us want to.
Frankly, I don't care what Hamilton does off the track; his greatness should be judged by what he does on it. But I will say this: a constant knock on modern F1 is that the drivers lack personality. You can't say that about Hamilton.
When it comes to Hamilton's on-track greatness, the arguments against will likely start with the assertion that Hamilton is a good driver who has been blessed with great cars in an era when having the best car is more important than having the most talent.
Hamilton: I'm still driving at my best
Undoubtedly, comparing drivers across generations is impossible: F1 is, essentially, an entirely different sport than it was 20 years ago, let alone 60.
Modern cars are far more reliable, and exponentially safer, so drivers can push flat out without having to nurse their equipment, and finishing rates are higher. That makes it easier for modern drivers to rack up wins and podiums.
There are more races, too. There are 20 races this season, compared with seven in 1950. For most of the 1980s and 1990s, there were 15 or 16 races a year, giving drivers even more chances to rack up wins and podiums.
So you can make a convincing case that Hamilton's stats have been 'juiced' because of the era he's competing in. But consider this: Hamilton's 62 wins from 205 starts is a 30.09% win rate. That may trail Clark's 34.72% (25 wins from 72 starts) but it puts him ahead of triple champ Stewart's 27.27% (27 wins from 99 starts).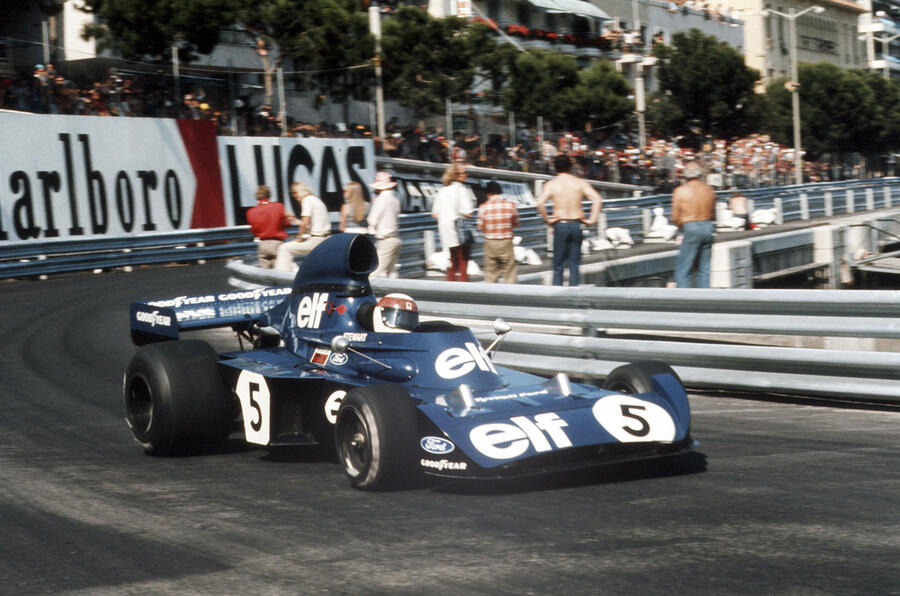 Mansell, second on the British race winners list, won 'just' 16.57% of his starts (31 from 187).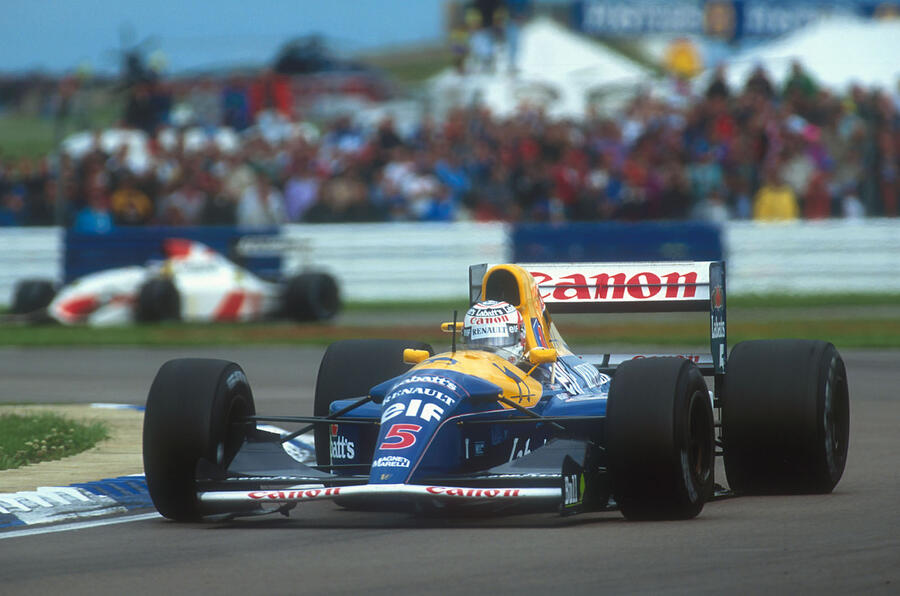 Another common argument is that the gap between the top teams and the pack has grown, enabling drivers in the fastest cars to rack up even more wins. I'm less convinced by that argument. Look back through history and F1 has often been dominated by a handful of cars and drivers.
Still, this returns us to the argument that Hamilton has been helped by the quality of machinery he's driven. He's certainly been fortunate: he broke into F1 in 2007 in a title-winning McLaren-Mercedes, then switched to Mercedes-AMG, which has been the dominant team for the past four seasons. No wonder Hamilton has won at least one race in every single season – that's 11 consecutive years.
Except that viewpoint ignores the fact that Hamilton hasn't always driven great cars. In particular, the 2009 McLaren trailed far behind that year's dominant machines from Brawn GP (remember them?) and Red Bull – yet Hamilton somehow won two races driving it.
You also have to recognise that Hamilton has worked hard to be driving great cars. It was his efforts in karting that brought him to McLaren's attention, and his success in junior categories that all but forced McLaren to hand him a race seat for 2007. And he made the most of it; not every rookie who lands in a good team does.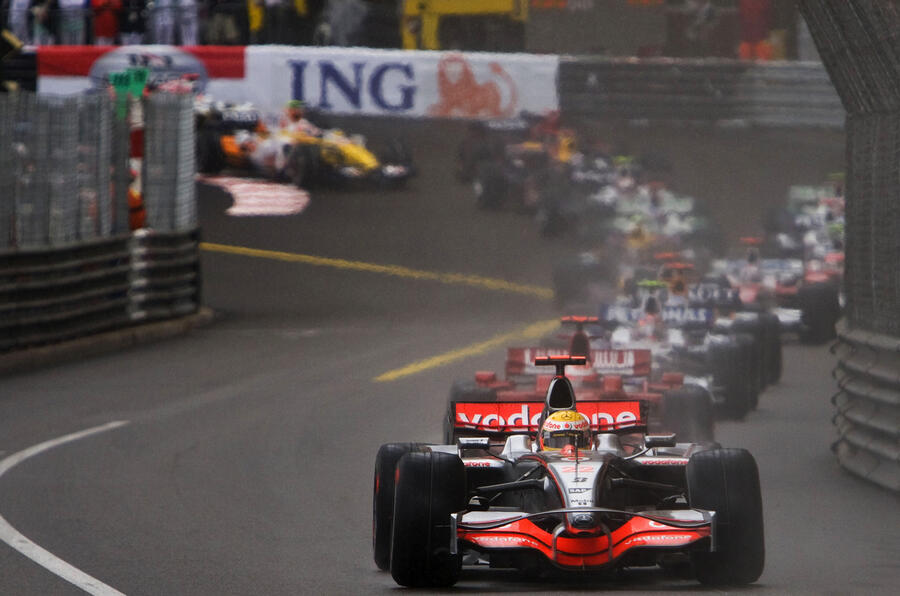 Consider also that many questioned Hamilton's wisdom when he jumped from McLaren to Mercedes ahead of the 2013 season. Hamilton has won 40 races and three championships in the past five seasons. McLaren hasn't won a race since he left.
So where does Hamilton rank among the great drivers of F1, British or otherwise? To be honest, I'm wary of the rush to place recent sporting performances in history too early. It's only with time that we can properly consider where somone truly ranks on the 'best of' lists.
But, frankly, Hamilton has won too many races, taken too many poles and won too many championships for us to argue that he shouldn't be considered one of the greatest drivers in the history of the sport. And it seems inconceivable that he won't add further his tally in the coming years.
Which leaves us with this…
Lewis Hamilton is Britain's greatest Formula 1 driver. Ever.
Discuss.
Read more
In pictures: the defining races of Lewis Hamilton's F1 career
Motorsport wrap: Hamilton clinches fourth world championship despite Mexico GP drama
Hamilton: I'm still driving at my best
Source:: Autocar