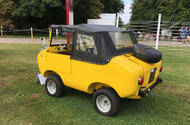 FERVES RANGER – Who says the Nissan Juke started the compact crossover craze?
Goodwood is full of supercars and F1 machinery – but some of the more bizarre cars are just as worthy of your attention
There are certain cars you expect to see at the Goodwood Festival of Speed: the latest supercars, a host of Formula 1 cars, and the most significant road and racing cars in history.
And Goodwood never disappoints. Yet, for me, the delight of the Festival is stumbling across some unexpected gems – cars you rarely get to see, and bizarre machines you didn't even know existed.
Goodwood 2017: updates, pictures and live video
I found a host of them in the Goodwood paddock, preparing to be run up the hill this year. There were three cars that are life-size models of Tamiya remote control cars – effectively scale models in reverse. They looked amazing too: my favourite was the Volkswagen Beetle-based Tamiya Sand Scorcher (below), although the Tamiya Wild Willy ran it a close second.
As a long-time fan of American motorsport, I was inevitably drawn to the growing contingent of NASCAR stock cars. And after ogling Dale Earnhardt's Talladega 500-winning Chevrolet Monte Carlo from 2000, I turned round and started gawping at the utterly crazy Austin Bantam Roadster 'Rat Trap' – a 1968 dragster with a 6.9-litre V8 engine.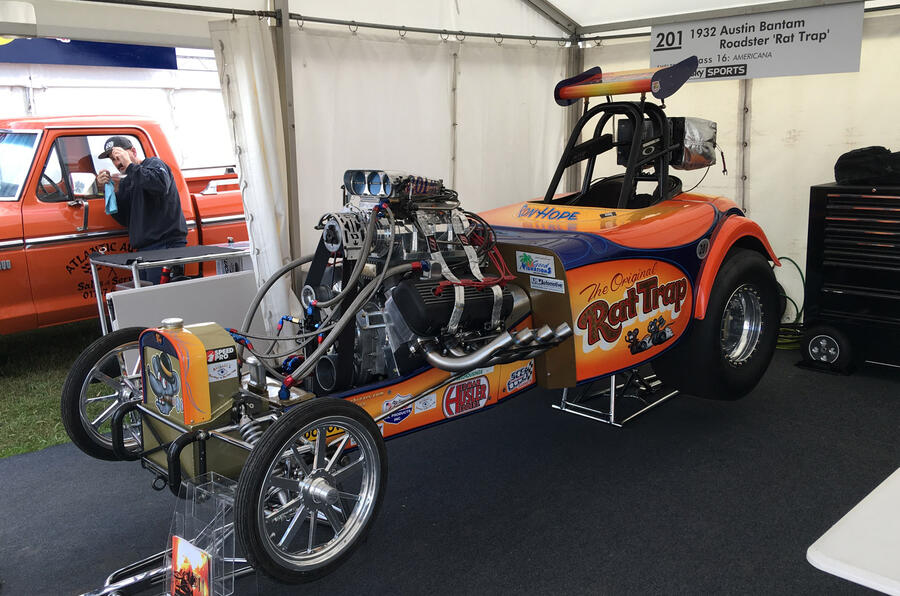 Or how about the Lotus-Pratt and Whitney GT6 four-wheel-drive gas turbine machine? It led the 1968 Indianapolis 500 until its fuel pump failed with nine laps to go. Gas turbines were banned by 1969…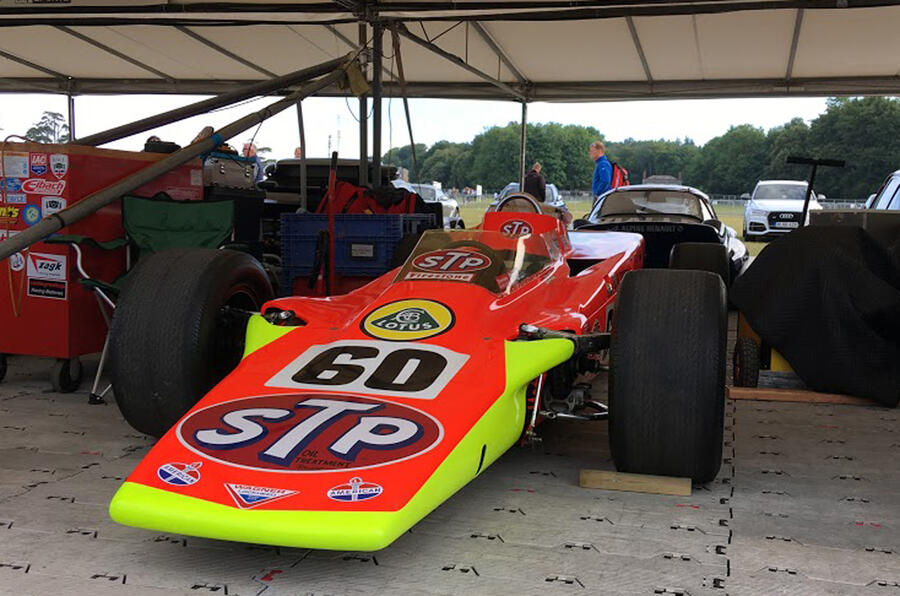 Another American oddity running on the hill is Paul Dallenbach's PVA Special Pikes Peak car. It's no stranger to Goodwood – it was the fastest car up the hill in 2007 – but it's impossible not to stare at the unfeasibly big rear wing. Plus, the car features sponsorship from Famous Dave's, an American barbecue restaurant chain I've eaten in on occasion. Mmmm, smoked beef brisket…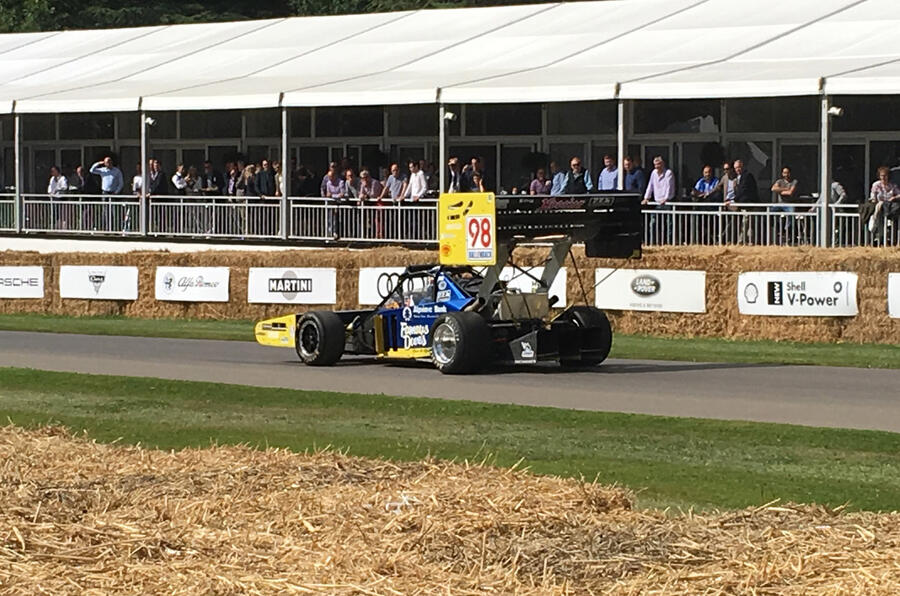 Getting back to cars, away from the cars going up the hillclimb, I found some more oddities in the Cartier Style et Luxe display. You might think this is the preserve of supercars, but a celebration of the 60th anniversary of the Fiat 500 means there was a surprising number of tiny Italian cars on show.
My favourite was the 1967 Ferves Ranger, which merged the 18bhp engine and transmission from the 500 with the independent suspension from a 600D. The compact off-roader (see, the current craze for small SUVs is nothing new…) was specially honed to be used in olive groves and vineyards, and even sported an all-wheel-drive version in 1968. It's effectively a Ferrari, too: Ferves stands for Ferrari Veicoli Speciali.
There are more oddities hidden around the Festival too. I haven't even made it up to the rally stage yet to admire the Citroën 2CV Bibip 2 Dakar – as used on the event in 2007, or mentioned the amazing Group S Audi Quattro concept, or the Ferrari 375 'Grand Piston Ring Special' Indianapolis 500 machine, or, or, or…
That's both the beauty and the challenge of the Festival of Speed. Just about every car, no matter how famous, is worth admiring…
More from the 2017 Festival of Speed
Source:: Autocar