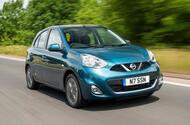 Nissan's base model will inherit systems by 2026. Qashqai gets it first; Leaf is most likely second candidate
The Nissan Micra will come with advanced Propilot autonomous systems in less than 10 years, according to one of the brand's autonomous drive bosses, Stewart Callegari.
Callegari said that following Propilot's introduction to the UK market in the 2017 Qashqai, it would take "less than a decade" for it to trickle down into the Micra, meaning a sub-£10,000 car could feature this type of technology before 2026.
"Currently, the B-segment is still predominantly a three-pedal [manual gearbox] market, and it's very much …read more
Source:: Autocar