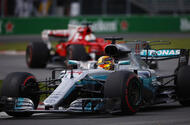 Lewis Hamilton and Sebastian Vettel are battling for this year's F1 title
A resurgent Ferrari is challenging Mercedes' recent Formula 1 dominance
With Formula 1 on its extended summer break and most major motorsport championships also off at the weekend, it's an ideal time to take stock of what has been a dramatic grand prix season.
After three years of Mercedes dominance, there are two teams battling for glory in 2017. With 11 races completed and nine still to run, Ferrari's Sebastian Vettel leads Mercedes ace Lewis Hamilton by 14 points.
Here are the key storylines of the season so far – and what to watch out for in the rest of 2017.
The title battle: it's Vettel vs Hamilton (but don't forget about Bottas)
Mercedes has been the dominant force since F1 switched to turbocharged hybrid V6 engines in 2014 – but the marque is facing a major challenge from Ferrari this year.
While the Mercedes F1 W08 EQ Power+ (to give it its full title) is seemingly the quickest outright car – in particular on fast, engine-dependent circuits such as Silverstone – it has proven difficult to set up, making it harder for Hamilton and new teammate Valtteri Bottas to extract its speed.
By contrast, four-time champion Vettel has used his more user-friendly Ferrari SF70H to great effect. He outraced both Mercedes drivers to win the season-opening Australian Grand Prix and has taken three more victories since. In particular, he has been a dominant force on slow-speed circuits such as Monaco and Hungary.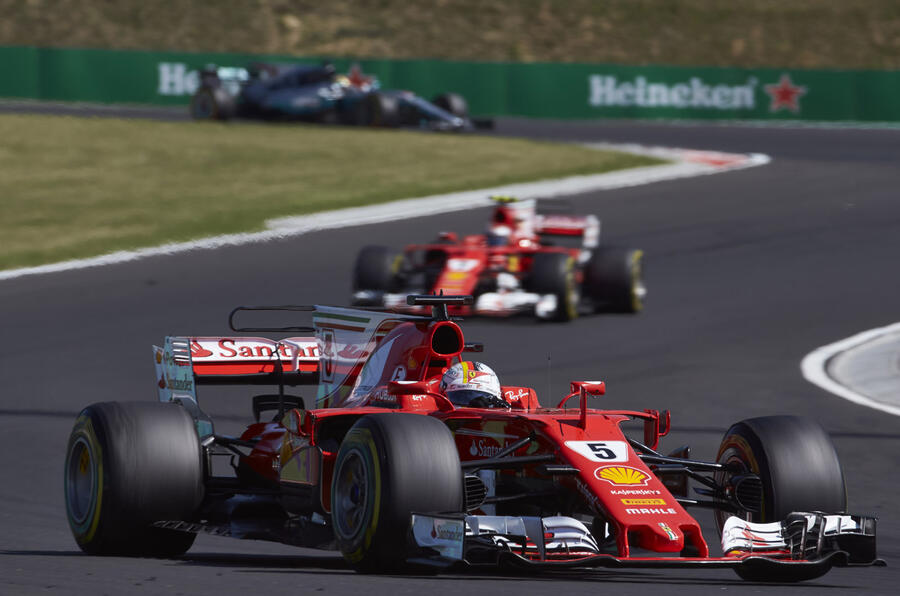 Sebastian Vettel: why winning is all in the mind
Hamilton also has four wins, but a lack of consistency has cost him in the points race. He struggled to seventh in Monaco after problems in qualifying and lost a likely win in Azerbaijan after being forced to pit to fix a loose headrest, eventually finishing fifth.
Hamilton has also faced a tougher challenge from inside his own team than Vettel. Bottas, who was drafted in to replace retired 2016 champion Nico Rosberg, has settled into the team quickly and already has two wins. He has also matched or outpaced Hamilton in a number of races. By contrast, Ferrari is firmly focused on Vettel, with Kimi Räikkönen playing a solid supporting role.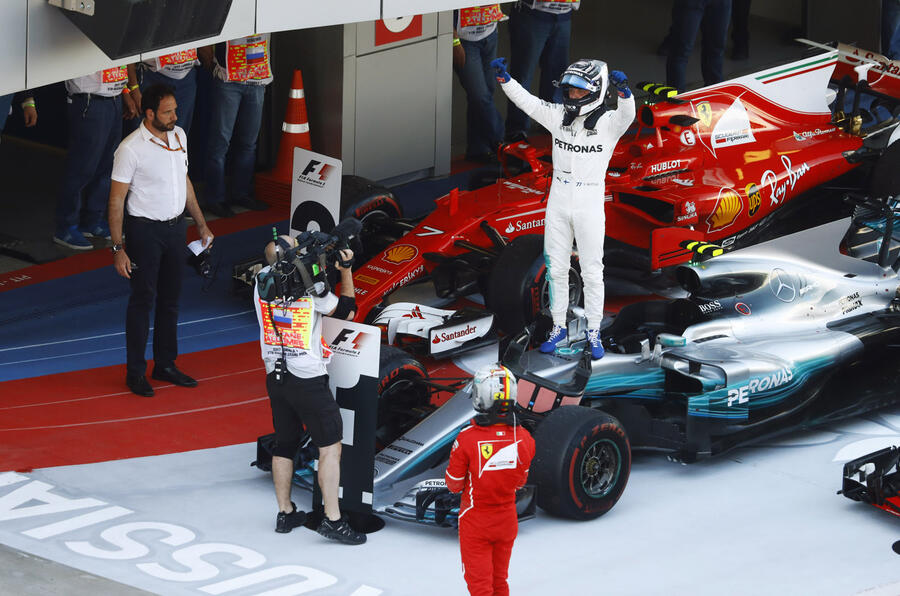 Bottas certainly isn't out of the title race, sitting 19 points behind Hamilton. While the relationship between the two has shown little of the tension that existed between Hamilton and Rosberg – which occasionally boiled over into on-track clashes – that dual attack could cost the team if they keep taking points from each other.
Interview: Bottas on life as Hamilton's teammate
It's all set for a fascinating – and dramatic – title battle, especially with tensions rising between Hamilton and Vettel. The most obvious incident came in Azerbaijan when Vettel, who felt Hamilton brake-tested him during a safety car period, pulled alongside his rival to protest and ended up driving into Hamilton's car.
The chasing pack: Red Bull closing the gap
The season hasn't been all about Mercedes and Ferrari. After early struggles, an upgrade package has helped boost Red Bull's fortunes, with drivers Daniel Ricciardo and Max Verstappen capable of challenging the top two teams on occasion. In particular, Ricciardo capitalised on Hamilton and Vettel's issues to take an opportune victory in Azerbaijan.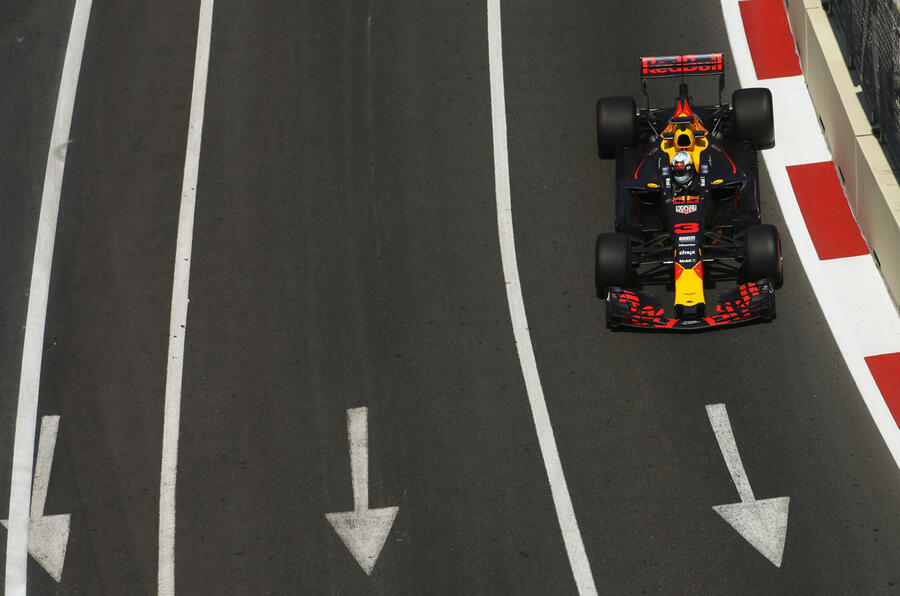 The teenage Verstappen's frustration with the team is beginning to show after a series of mechanical retirements, and matters weren't helped when he crashed into Ricciardo in Hungary. With Ferrari believed to be chasing Verstappen's services for 2018, the Dutch driver's future will be a storyline to watch.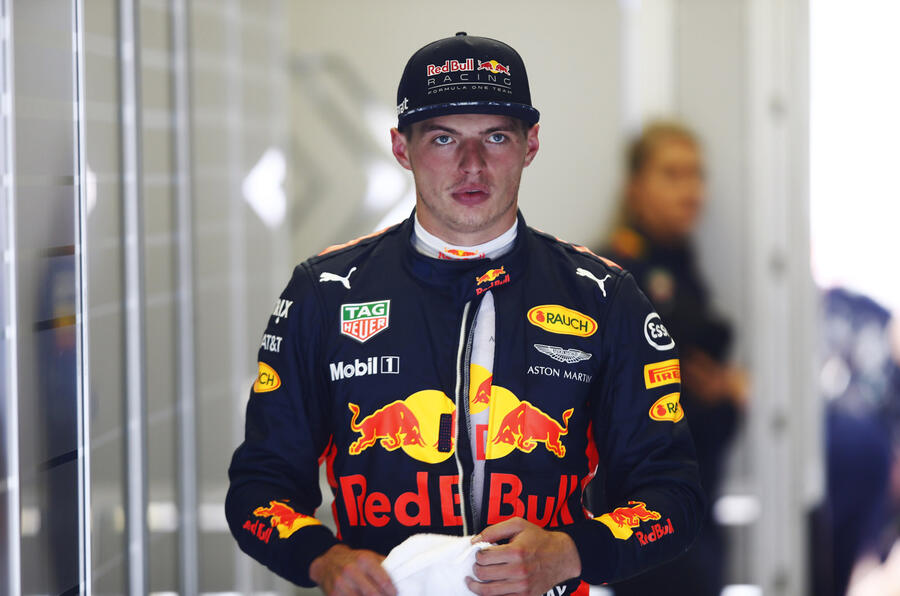 Interview: Max Verstappen – meeting F1's most exciting young talent
Behind Red Bull, Force India is a solid fourth in the Constructors' Championship ahead of Williams – despite drivers Sergio Pérez and Esteban Ocon engaging in a series of on-track battles and clashes.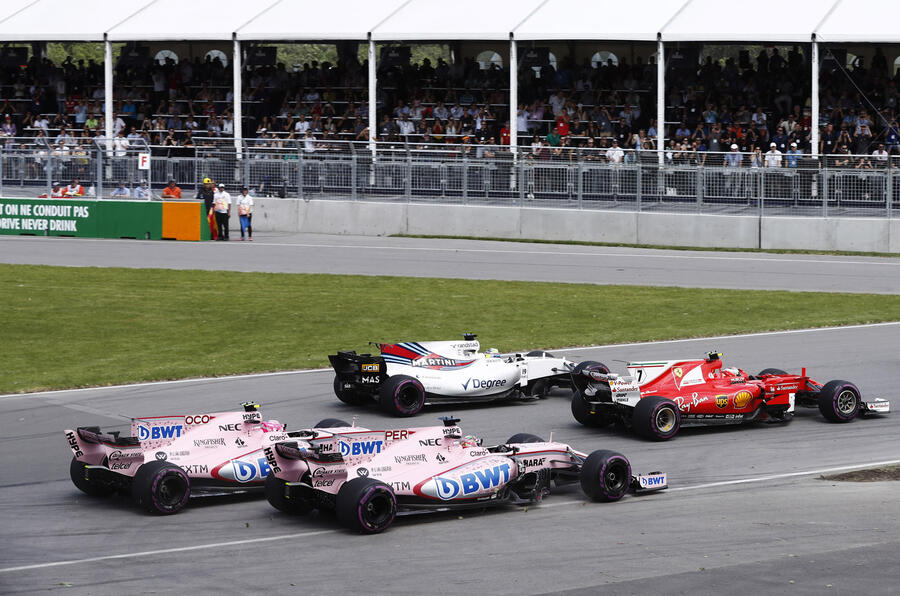 The mighty fallen: McLaren-Honda's struggles
The other big storyline of the season has been the continued struggle of the McLaren-Honda team. Honda had expected a major step forward in its third season since returning to the sport, but the group's engine remains underpowered and unreliable.
Lead driver Fernando Alonso has been particularly frustrated by the lack of progress – as demonstrated by his team-supported decision to skip the Monaco Grand Prix to race in (and nearly win) the Indianapolis 500.
Interview: Mario Andretti on Fernando Alonso and the Indianapolis 500
A glimmer of hope was Alonso's fastest lap in the last race in Hungary, but that was on a tight, slow circuit where engine power doesn't matter as much. McLaren is believed to be looking elsewhere for engines for 2018 onwards, and the relationship between the team and Honda will be another story to watch for the rest of the year.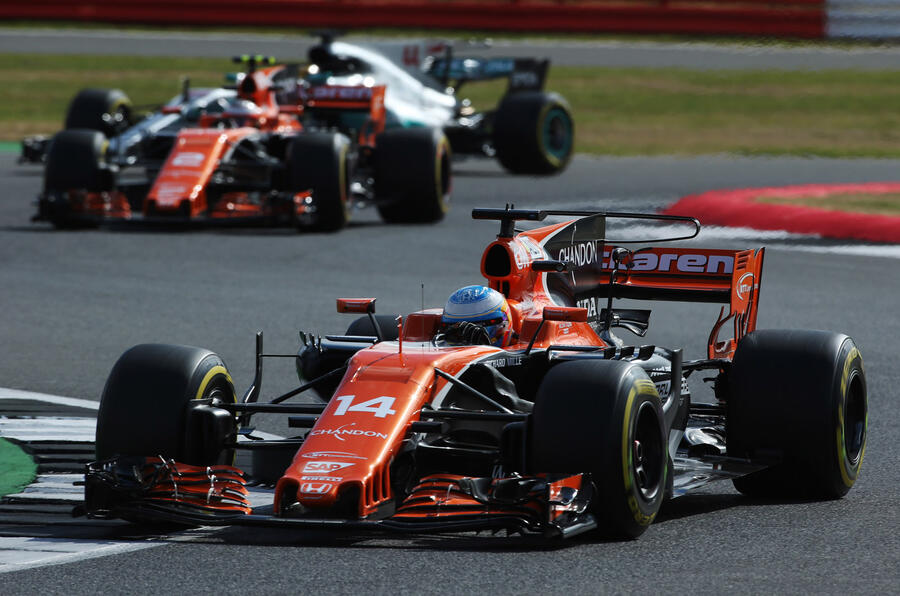 The F1 season resumes with the Belgian Grand Prix at Spa-Francorchamps on Sunday 27 August.
Round-up: FIA World Rallycross and NASCAR Sprint Cup
Johan Kristoffersson took his third straight World Rallycross Championship event win in Canada, leading PSRX Volkswagen Sweden teammate Petter Solberg
Martin Truex Jr. claimed his fourth Nascar Sprint Cup win of the season on the Watkins Glen road course in New York State
Source:: Autocar