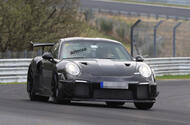 Maddest 911 road car is expected in the coming months; it's been spotted testing at the Nürburgring with new intakes
The next Porsche 911 GT2 RS will be the most powerful and extreme road going 911 produced yet when it arrives in the coming months.
Based on the second-generation 911 chassis and gaining hardware from the GT3 RS, the rear-wheel drive GT2 RS will get rear-axle steering with Porsche Torque Vectoring, as well as a fully variable locking rear differential.
Power will come from a turbocharged flat-six engine that's related to 911 Turbo S's unit but has been ramped up to produce close to 700bhp.
This will enable scintillating straight line performance. Expect 62mph to come in little more than 2.5sec and top speed to be over 205mph, dwarfing the numbers of the GT3 RS and even the four-wheel drive Turbo S.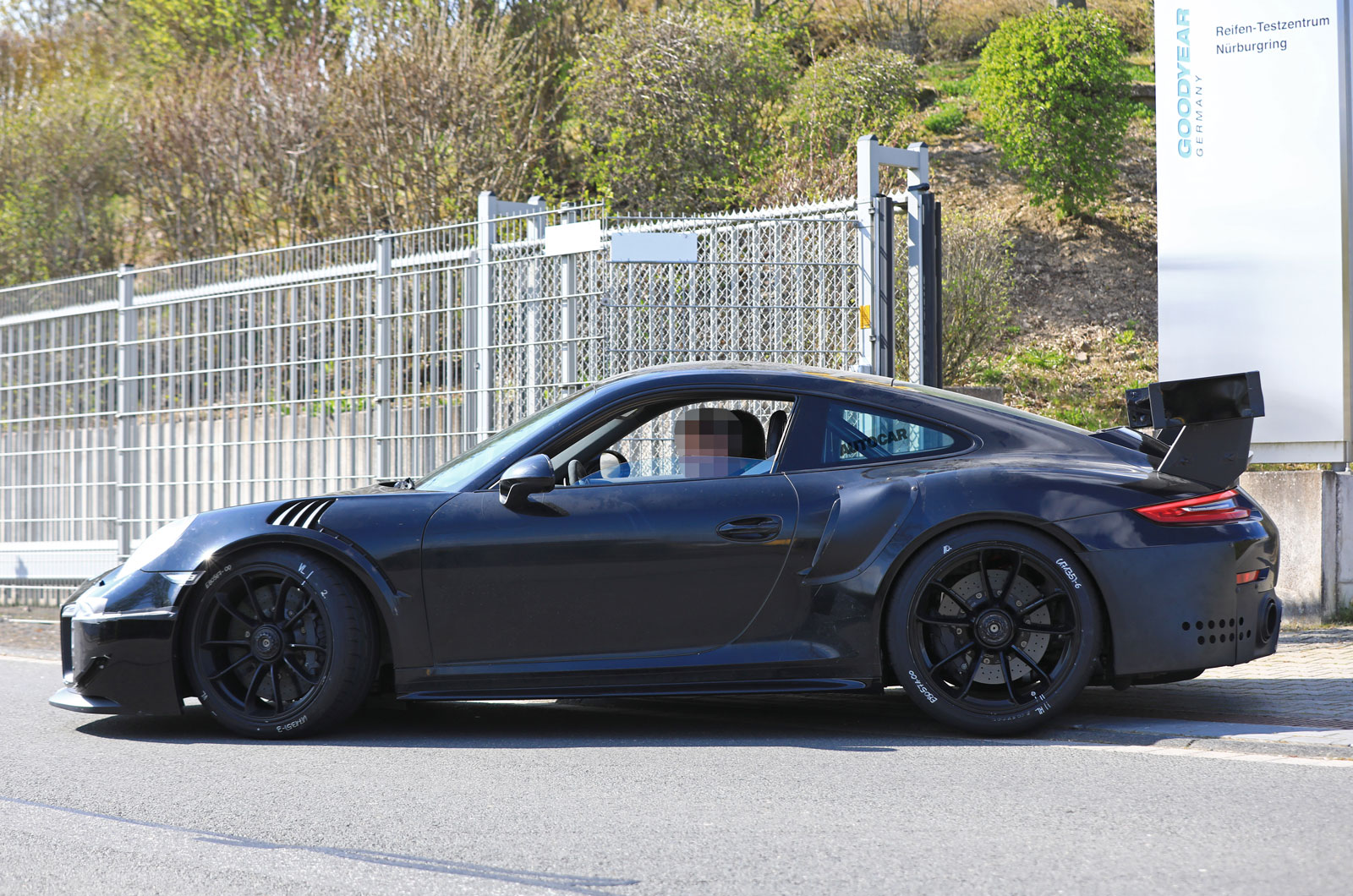 It will also produce more downforce from its track-spec bodywork than any other 911 on sale, with a fixed rear wing, larger front intakes and GT3 RS-mimicking arch vents.
The bonnet intakes on the photographed test car look far from production-ready, but they do suggest there will be vents here, and the same can be said for the winglets on the nose – they are unlikely to make production, but suggest the final car's bumper will generate additional downforce.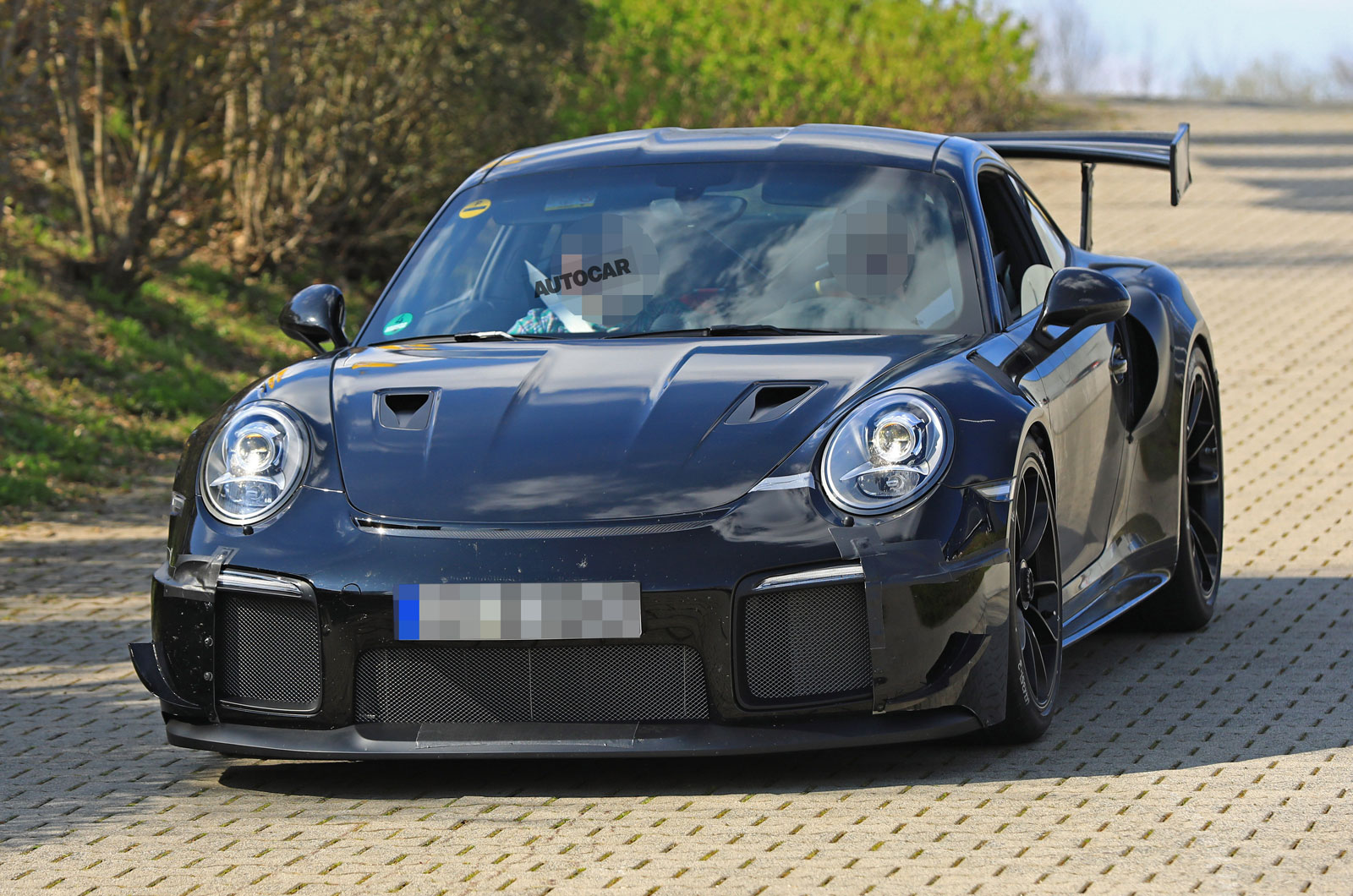 Porsche refrained from commenting on the photograph test mule, but the brand's high performance boss, Andreas Preuninger, confirmed that a GT2 RS was on its way last year. The recent sightings of a test mule at the Nürburgring suggest the model is just months away from launch.
The new 911 GT2 will be the first to wear the moniker since the 997-series-based model that went on sale seven years ago. It offered 611bhp from its twin-turbo flat six engine in a package weighing just 1370kg. It is widely regarded as the most extreme 911 to have gone on general sale.
Source:: Autocar