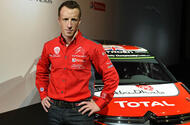 Citroën's star driver is adamant that he's not the favourite for this year's title; he's Britain's best hope since the days of Colin McRae and Richard Burns
Kris Meeke is a patient man. Just as well, really. The opportunity for which he's waited 16 years has finally arrived.
The Northern Irishman may have been born into a rallying family – Meeke's father, Sydney, ran cars for numerous Irish rallying heroes – but it took him until he was 21 before he finally got behind the wheel competitively. His debut came on a notoriously difficult event using the same roads as Wales Rally GB. The result? He won his class by more than four minutes.
Since then he's been waiting for this day. This moment. His moment.
Just over 12 months ago Meeke woke to find a dawn that wasn't false. Finally the dream was real: a three-year deal with Citroën. And with his feet comfortably under the table in France, Meeke has since evolved into a mature, quick and consistent world champion in waiting.
The changes in Meeke are stark. Gone is the nail-biting anxiety every time the Dungannon man moves into the lead of a rally; there's no need to hold your breath any more. Come out from behind your hands, Meeke is the real deal now.
There will, of course, still be moments of frustration, fluster and flummox, but a towering victory in Finland last year revealed a far truer representation of his and co-driver Paul Nagle's capabilities. Meeke knew it all along.
"I'd always said this was possible if I got a chance," Meeke says. "If you look at my career, all the way along it's been about a one-off drive here or maybe half a chance there. I knew that once I had the security of a longterm agreement…"
His voice quietens and he checks himself ahead of making too bold a prediction about the season ahead.
Team principal Yves Matton has already shown a degree of conservatism in laying out his plans for the year ahead – a year that marks the introduction of faster, more powerful cars, including Citroën's new C3 WRC. "We want to fight for the rally wins this season and then the aim is to be in the position to fight for the titles in 2018," he says. "That's sensible. That is, I think, realistic."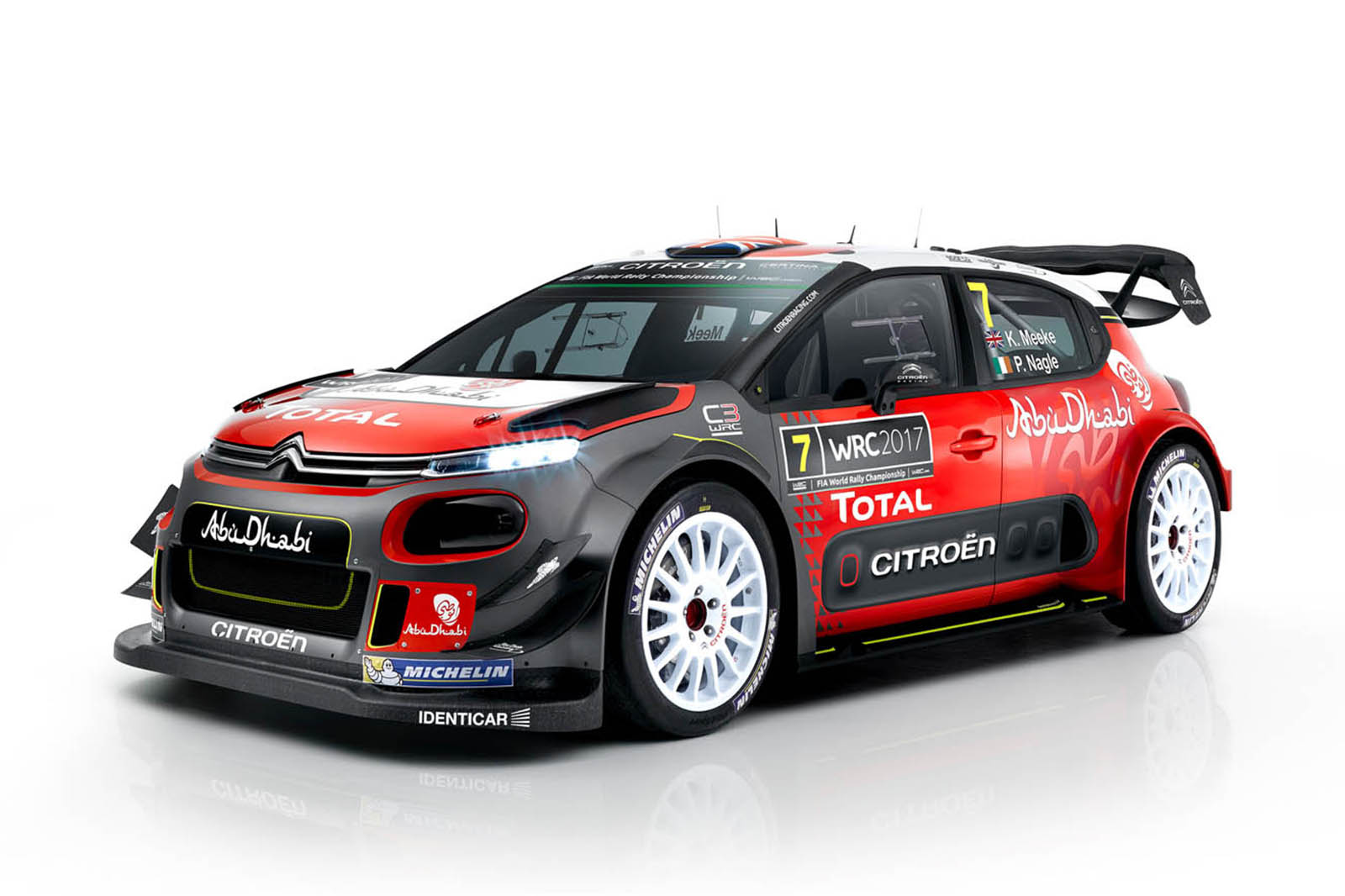 Having driven the C3 WRC through an exhaustive development schedule, including thousands of miles on every surface, Meeke's mindset is slightly different.
"I want to fight for the title," he says. "I think I'm ready for it. I feel at the top of my game right now and, let's be honest, I've had pretty much the perfect preparation."
Shortly after announcing Meeke as Citroën's lead driver in the WRC, the Versailles team announced it would be stepping back from the front line of the 2016 series in preparation for this year. That single step backwards has, according to Meeke, allowed his team to take a significant number of steps forward.
"I don't think any other driver is as well prepared for the new cars as I am," he says. "These cars are so different from what we've had before. In recent years, the teams have worked really hard to come up with an edge and an improvement in terms of engine; if you came to the first round with four more horsepower, that was a real step, and as a driver you would notice that and really appreciate it.
"This year we're coming with an extra 80bhp. That's massive. And we have an active centre differential, bigger brakes, more aero, all of that. Time in the car is what I needed to get up to speed with it, and time in the car is what I've had."
As well as that, Meeke was given a DS3 WRC (run by private team PH Sport) for seven rounds of last year's WRC. He won two of them.
"Doing those rallies helped keep me sharp," he says. "And that was really important as well. Testing is one thing, but driving in the heat of competition is absolutely another."
So what's possible when he gets to this week's Monte Carlo Rally? "Anything is possible," he says. "The Monte is an absolute lottery. I think you can take it as read that nobody will be going balls to the wall in that first stage on Thursday night. Everybody will have a bit in reserve, everybody will be looking at what everybody else has got. We'll have to wait to a little later in the season to see where everybody is at, but I'm quietly confident with what we've got."
Like everyone in the WRC, Meeke is disappointed at Volkswagen's departure from the series last season. "I would love to have had a shot at them with this car," he says. "There's no doubt that the new VW was good; they'd been running it in testing for 18 months."
The German firm's departure has undoubtedly opened the series up more than ever. In the eyes of some, Meeke starts this year in a stronger position than anyone else – including reigning champion Sébastien Ogier, who has moved to M-Sport to drive a Ford Fiesta WRC. "Me? Favourite?" Meeke questions with a smile. "That's bullshit."
Twelve months ago you would have had to agree with that honest appraisal. But now, with a Citroën team – the same Citroën team that won eight manufacturer titles in 10 years at the height of its power – squarely behind him, you can't help but dare to wonder.
It's 16 years since Meeke started and 16 years since Britain's last WRC champion. There's symmetry there.
Andy Yetton
Source:: Autocar