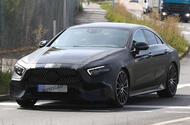 Four-door will be based on E-Class underpinnings; it'll likely be topped by a hybrid straight-six AMG version
The next Mercedes-Benz CLS will be more focused on offering maximum luxury and refinement when it goes on sale next year, in order to create a wide personality gap between it and the similarly-shaped AMG GT four-door.
Captured testing on the open road in Germany ahead of its reveal at the LA motor show this November, the future CLS will sport the same number of doors and a hatched boot like the AMG model, but its similarities will end there.
Mercedes has chosen to slim the CLS's reach to clear space for its all-new and more extreme AMG GT four-door, which is due after the CLS in September 2018, spelling the end of the line for the V8-engined AMG CLS 63.
The range-topping version of the next CLS will therefore use two fewer cylinders in the form of AMG's turbocharged 3.0-litre unit, but the engine will mate to a 50kW electric motor. This new hybrid model will be called the CLS 53, the first of several Mercedes-AMGs to adopt the number.
The hybrid AMG CLS's combined system output is expected to exceed 450bhp, likely ranking it more than 100bhp behind the current V8-engined CLS 63 S. However, the hybrid six-pot model's electric torque-filling ability should ensure performance is much closer.
The hybrid CLS is expected to come with regenerative braking technology to help replenish its lithium ion batteries when on the move. This technology is already in use elsewhere in Mercedes' range, and would come as part of 48v electric architecture.
The wider CLS range's push for luxury is backed by the success of its close relative, the E-Class, which remains the executive saloon segment's luxury leader. The CLS four-door will share much of its underpinnings with the saloon, as well as a selection of turbocharged four-cylinder units, which will form the bulk of its engine line-up.
Six-cylinder petrol and diesels will come in higher ranking non-AMG models, tuned with a focus on smooth torque delivery and efficiency.
Along with its technical similarities, the CLS will inherit design features inspired by the E-Class, albeit with sharper styling to match its sleeker bodyshape.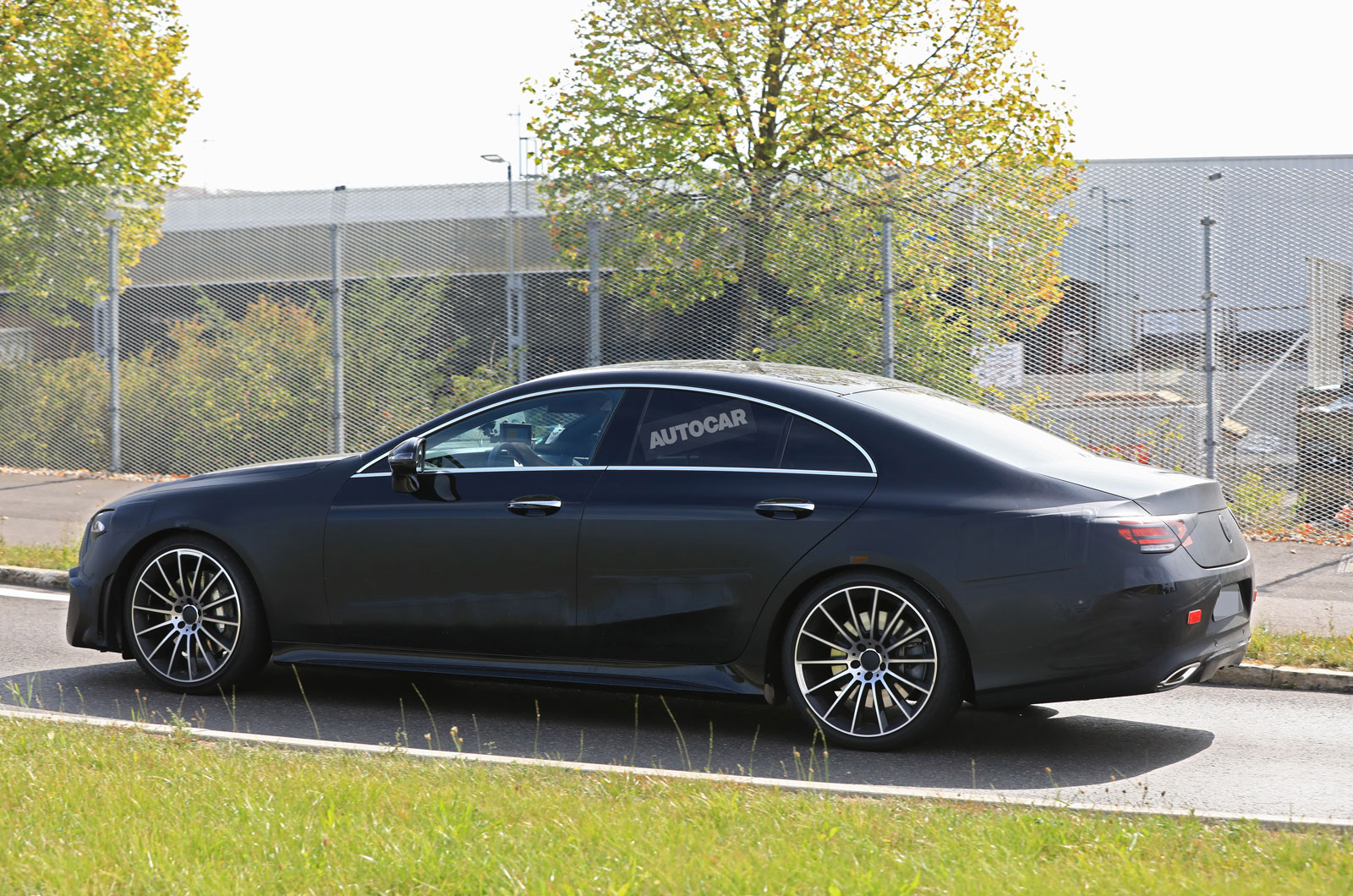 Some of the semi-autonomous driving technology of the E-Class will be carried over to the CLS, including Speed Limit Pilot, which automatically adjusts the speed of the vehicle in relation to posted speed limits, and Active Lane Change Assist, which is able to autonomously perform a lane change.
The life cycle of the current CLS suggests its predecessor will on sale around mid 2018. Unlike the current CLS, the future car is expected to drop its Shooting Brake estate bodyshape due to low demand. Only 750 CLS Shooting Brakes were sold in the UK last year.
Source:: Autocar