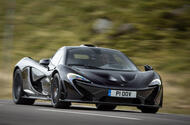 Dan Parry-Williams was P1's chief architect
Half a decade after McLaren's Ultimate Series hybrid ripped up the Autocar road test record book, we reappraises the impact of the electrified hypercar
Now, if like Dan Prosser and his wonderful Lamborghini, I had a ballpoint and a sheet of A4 paper, I wonder if I could fill a page with things that could be improved on the McLaren P1.
I suppose I could use very big letters. It's five years to the month since McLaren announced it was going to make the P1, this limited-run, hybrid-powered hypercar – so they've just let us have another go in it.
It's four years since it was launched and three since we gave it the full Autocar road test, including a new dry handling circuit lap record, a 0-60mph time of 2.8sec and one of the least hesitant five-star ratings we've ever given a car. And it's still an absolutely exquisite machine from start to finish, on both road and track. In no way does it feel like a car whose gestation period goes back almost a decade. To realise why it ended up like this – with a relatively small-capacity, twin-turbo V8 engine augmented by an electric motor – you have to remember that McLaren is "a technology company", according to its director of engineering design, Dan Parry-Williams.
Parry-Williams was the P1's chief designer. He says: "When we kicked off the project properly in 2009, we thought about hybrid and thought: 'This makes no sense because it's going to make the car slower, not faster, so we'll abandon the idea.' And then we could see there was this groundswell of interest in hybrids and so on, and the [Porsche] 918 was launched very early, and we thought about it some more."
Given that McLaren is those important words – a technology company – there was no turning back. In the 12C, McLaren had already relaunched with a downsized, turbo V8 engine. It knew LaFerrari, Ferrari's equivalent hypercar, would come with a large-capacity V12 engine and that McLaren didn't have its own variant. The P1's hybrid path was set.
"At the time, we were working with Mercedes in F1, so we had a very close relationship with the guys at Brixworth [Mercedes F1's engine plant]," says Parry-Williams. "We went to talk to them and, of course, there was no supply chain that would give us the power-to-weight ratio we needed to make a system earn its keep on the car and not make the car slower. At the time, a Toyota Prius motor could produce 1.4kW/kg. The motor in the F1 car was 15kW/kg after just one year's development, so we thought there's quite a lot to go at here but we're going to have to do our own parts because the hybrid parts [used by] the industry are so immature. So we had to do our own engine, our own power electronics, our own battery…"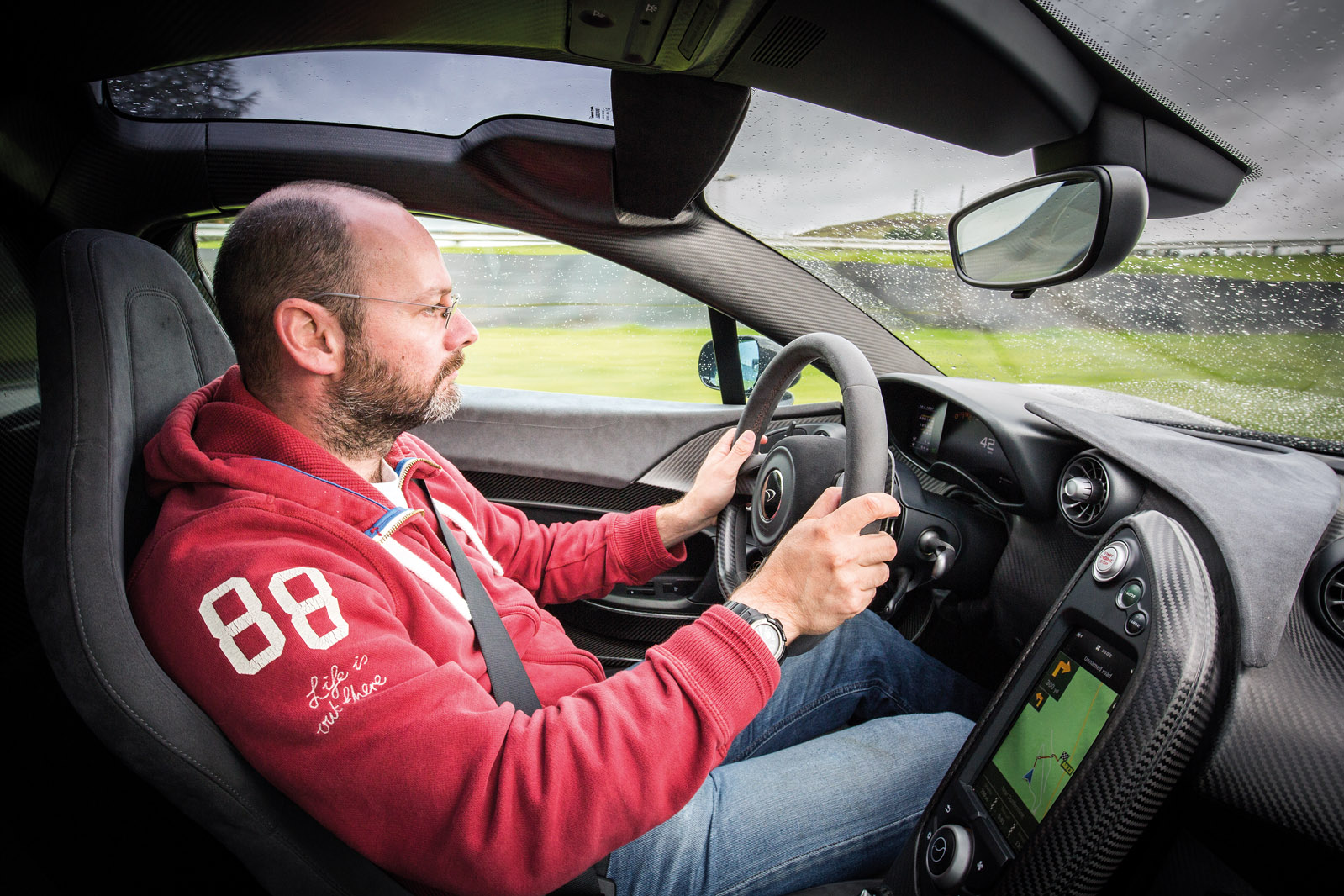 And so it did. And in 2013, the P1 arrived with a relatively small-capacity (3.8-litre) twin-turbo V8 engine making 727bhp, augmented by a 176bhp electric motor – which came in mostly to fill in lag from the big turbos – but produced a total of 903bhp and 664lb ft. While Porsche and Ferrari have also had hybrid hypercars, nothing like this has before, or since, rolled out of the doors at Sant'Agata Bolognese.
Which is not to be too critical of Lamborghini, mind. As m'colleague Prosser says, adding turbochargers and batteries to Lamborghini's magnificent V12 is not going to improve it one jot. McLaren is a technology company. Lamborghini deals in other things: old-school charm; in-yer-face powertrain histrionics. At college, the P1 is the bespectacled, front-of-class swot notching up A grade after A grade. The Aventador sits further back, makes more noise, garners more attention and wilfully gathers a crowd so it can tell them how great it is, how athletic it is. It just happens that the P1 is better at sport too.
Again, that's not a criticism of the Lamborghini. The P1 was more expensive and fewer were built. It was not – although they are coming, and soon – a full-series production hybrid McLaren. So the P1's specialness – of production, price, ethos – allows it to be exquisitely crafted and finished.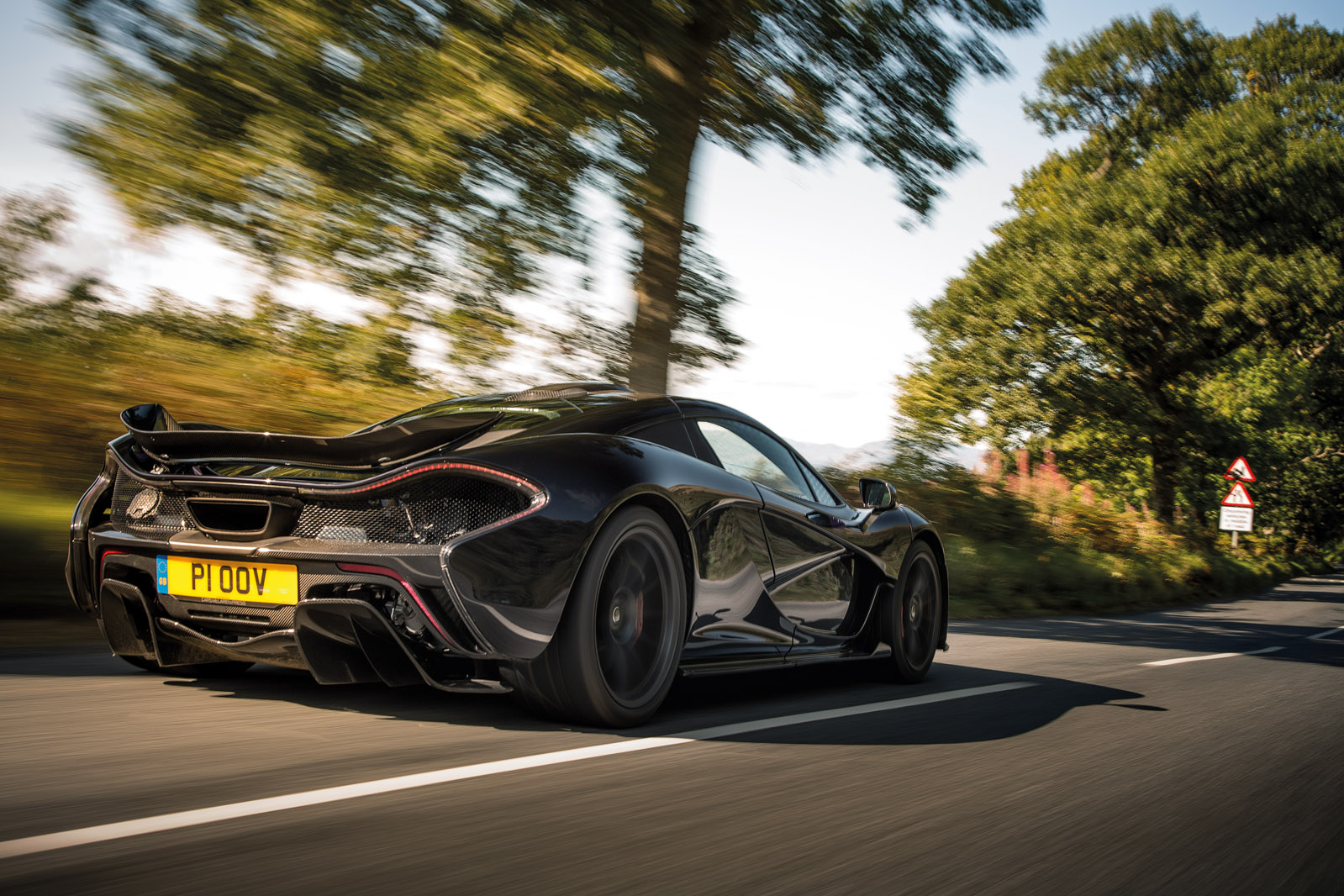 To sit in it today is to still feel like climbing into the future. This P1 – a hard-worn, 20,000-mile development hack, our road test car and one of two P1s retained by McLaren – is fabulous inside, with the kind of finish that looks at once extravagantly crafted but engineered to minimalism.
In some cars, bare carbonfibre is used as a flourish. Here, it is what every surface is made from and is left exposed. Weight is the enemy of performance and adding an electric motor and batteries – even ones inspired by F1 and optimised for performance, not range – meant a struggle to get the P1 to weigh less than 1500kg. So, inside, there is as little of anything as possible. It would be as black as the inside of a bare carbonfibre-hulled, round-the-world racing yacht were it not for the vast screen and glass roof panels – the latter a theme that this year's 720S takes up. There's a lot of P1, in fact, that represents the modern McLaren but, instead of being sanitised, here it's exposed to the world.
That's deliberate, says Parry-Williams: "We had an intense, philosophical internal battle when we did the P1. The mission with the 12C was: we don't want to hear the turbos. But those of us working on the P1 said this is a high-pressure turbo engine, so let's celebrate it; let's make it sound part of the character of the car."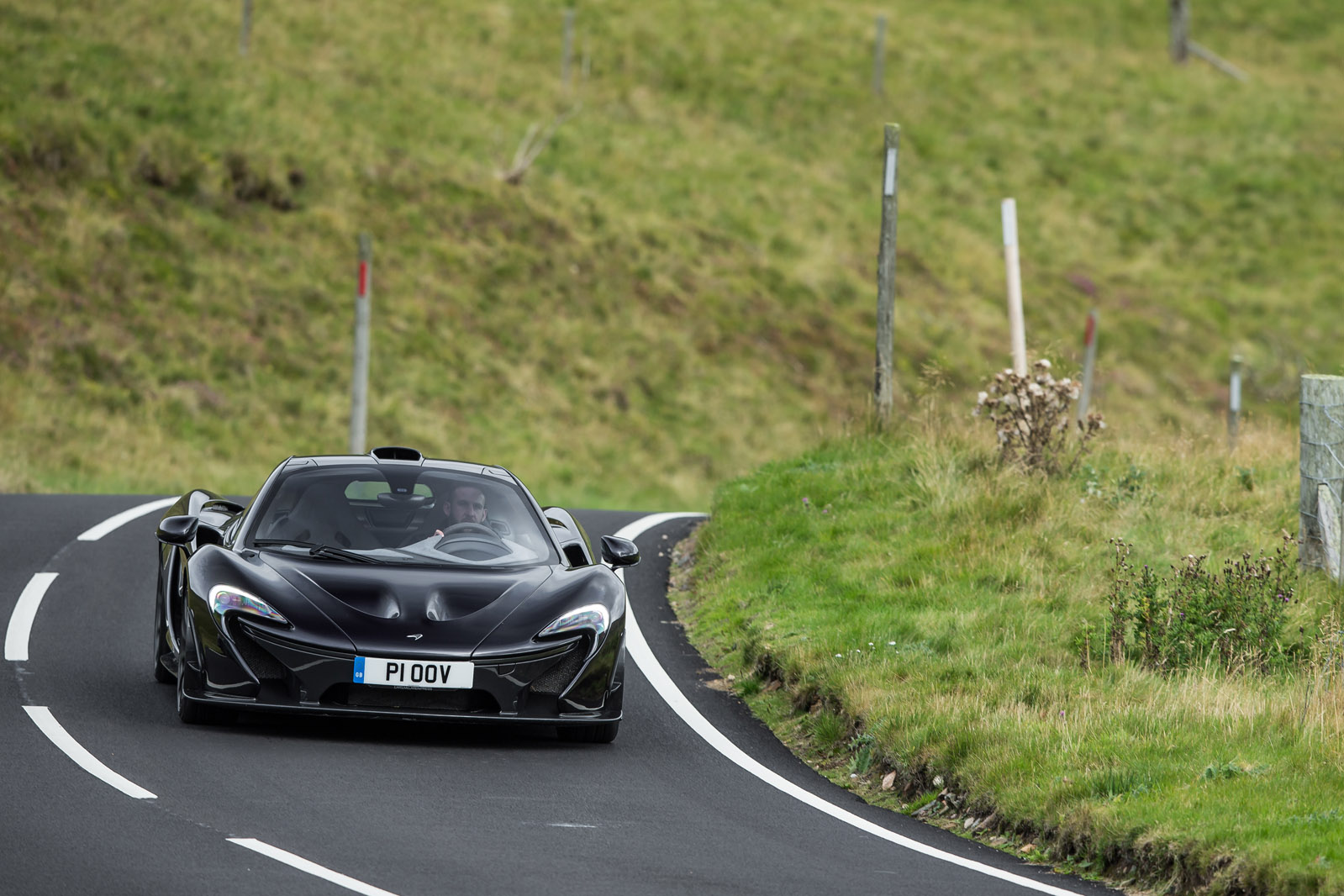 And, crikey, it is every inch a part of its character. The P1 fires to a loud, flat idle, but there are endearing …read more
Source:: Autocar