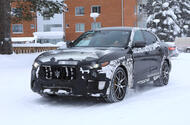 The Levante will be hot on the heels of the Porsche Cayenne Turbo when a GTS version launches this summer with a Ferrari V8 unit
Hot SUV model will rival Porsche Cayenne Turbo, with same output as Quattroporte GTS
The Maserati Levante will soon be hot on the heels of the Porsche Cayenne Turbo when a GTS version launches this summer with a Ferrari V8 unit.
Spotted winter testing in Scandinavia, the performance SUV model will inherit the twin-turbocharged 3.8-litre engine that's currently used in the Quattroporte GTS, where it produces 523bhp and 479lb ft of torque. Like all Maserati petrol engines, it's been co-developed by Ferrari and is made at that brand's Maranello home.
The Levante GTS will be capable of sprinting from 0-62mph in around 4.5sec, ranking it alongside the 542bhp Cayenne Turbo and upcoming Range Rover Velar SVR, which is predicted to have around 542bhp as well.
Like its hot SUV rivals, the Levante GTS will get bespoke chassis settings that are more road-biased than its siblings. Expect a harder performance mode for its air suspension that will sacrifice ride comfort for enhanced body control, as well as stiffer anti-roll bars to reduce lean in the bends.
The car will wear GTS trim inside and out, with larger wheels and more aggressive bumpers for the exterior. Spy shots show where much of the GTS's changes will be located, although camouflage prevents us from seeing details of the changes to be applied.
The interior will likely come with a higher-spec finish as standard, with a carbonfibre trim likely to signify the model's sporting credentials. Maserati launched its latest In-Connect infotainment technology across its range last year, so this current system, which uses an 8.4in touchscreen and centre console-mounted rotary controller, is expected to be retained in the GTS.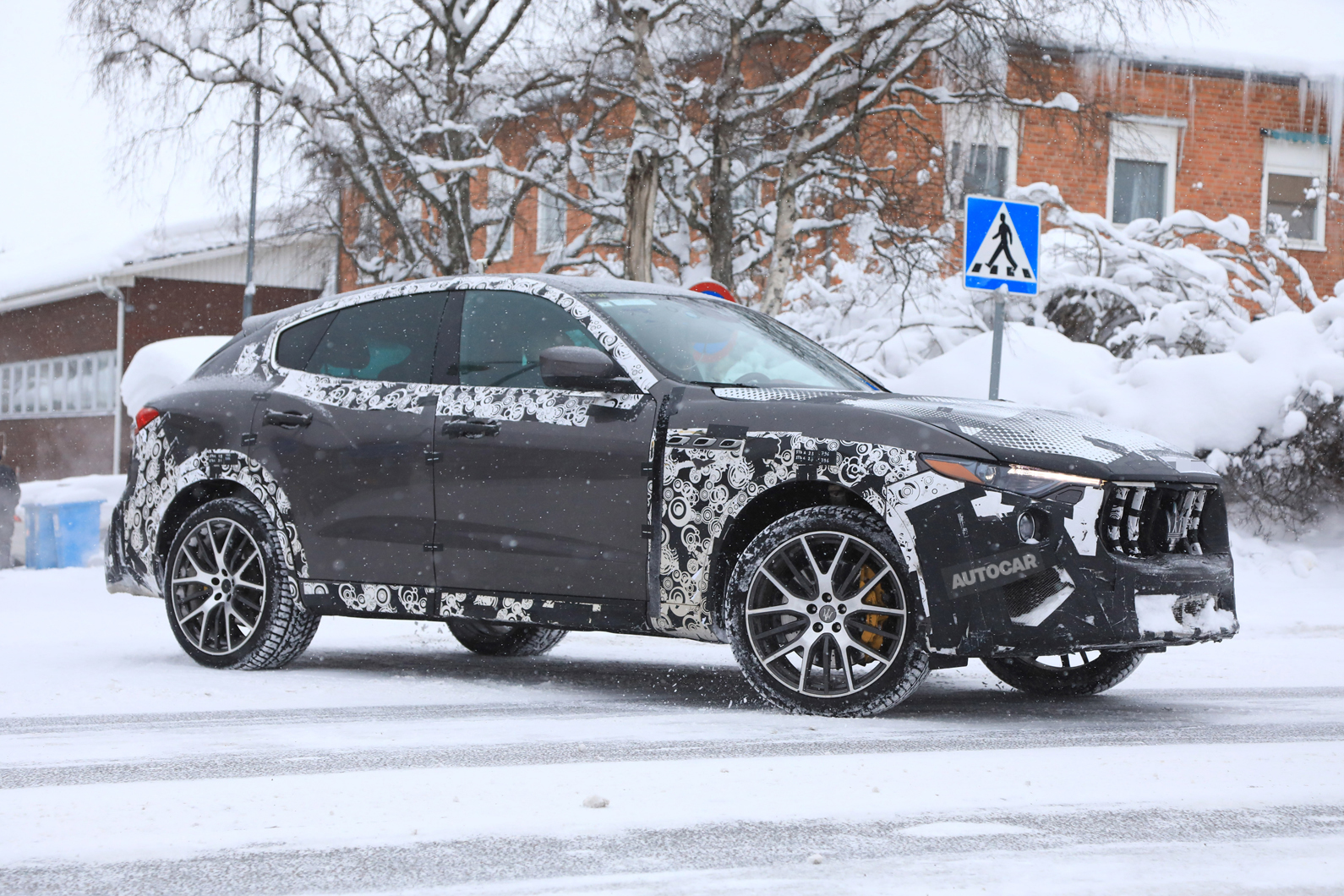 The GTS will sit at the top of the Levante range, which currently receives power from either a 3.0-litre V6 petrol or a diesel engine of the same arrangement. The current quickest model, the V6 S GranSport, retails from £76,995, meaning the GTS could start at more than £80,000.
No official reveal date has been set, but a Maserati spokesman said the brand is due to announce forthcoming plans by June, suggesting the Levante GTS's unveiling could come before the summer months. The first examples are expected to enter showrooms in August.
Following the GTS, Maserati will bolster its Levante line-up with a hybrid variant. It will mate the V6 petrol engine to an electric motor that's shared with Chrysler's Pacifica Hybrid, its Fiat Chrysler Automobiles stablemate, to offer around 33 miles of pure-electric driving.
More content:
Throwback Thursday: 1975 Maserati Merak first drive
Mercedes boss Zetsche on Formula 1 and Ferrari's Marchionne
Source:: Autocar