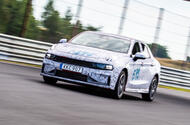 China-focused model will use Compact Modular Architecture co-developed with Volvo
The first official pictures of the Lynk&Co 03 have been released before the saloon, which uses the Compact Modular Architecture (CMA) co-developed with Volvo, reaches showrooms in China.
The four-door model will at first be focused on the Chinese market, which is the home of its maker, but it could reach Europe later. If it does, it would follow in the tyre tracks of the 01 crossover and 02 SUV, both of which are confirmed for the region.
Like its siblings, the 03 will be available with pure combustion and electrified powertrains. Expected first are 1.5-litre and 2.0-litre turbocharged petrol units, with a plug-in hybrid version that's capable of 40 miles in pure-electric running also due.
Lynk&Co's models feature highly connected technology, so the 03 is expected to follow suit and come with large touchscreens that offer internet connectivity. The 03 could also get a share button, as introduced in the 01, that allows other users to access the car with a temporary digital key sent to their smartphone.
The car's CMA platform is also used by Volvo's XC40 (the two brands are owned by automotive giant Geely) and will underpin the Swedish group's first all-electric model, due in 2019. An electric version of the 03 is therefore also a possibility, but it is likely to arrive at the start of the next decade.
Lynk&Co 01 prototype first drive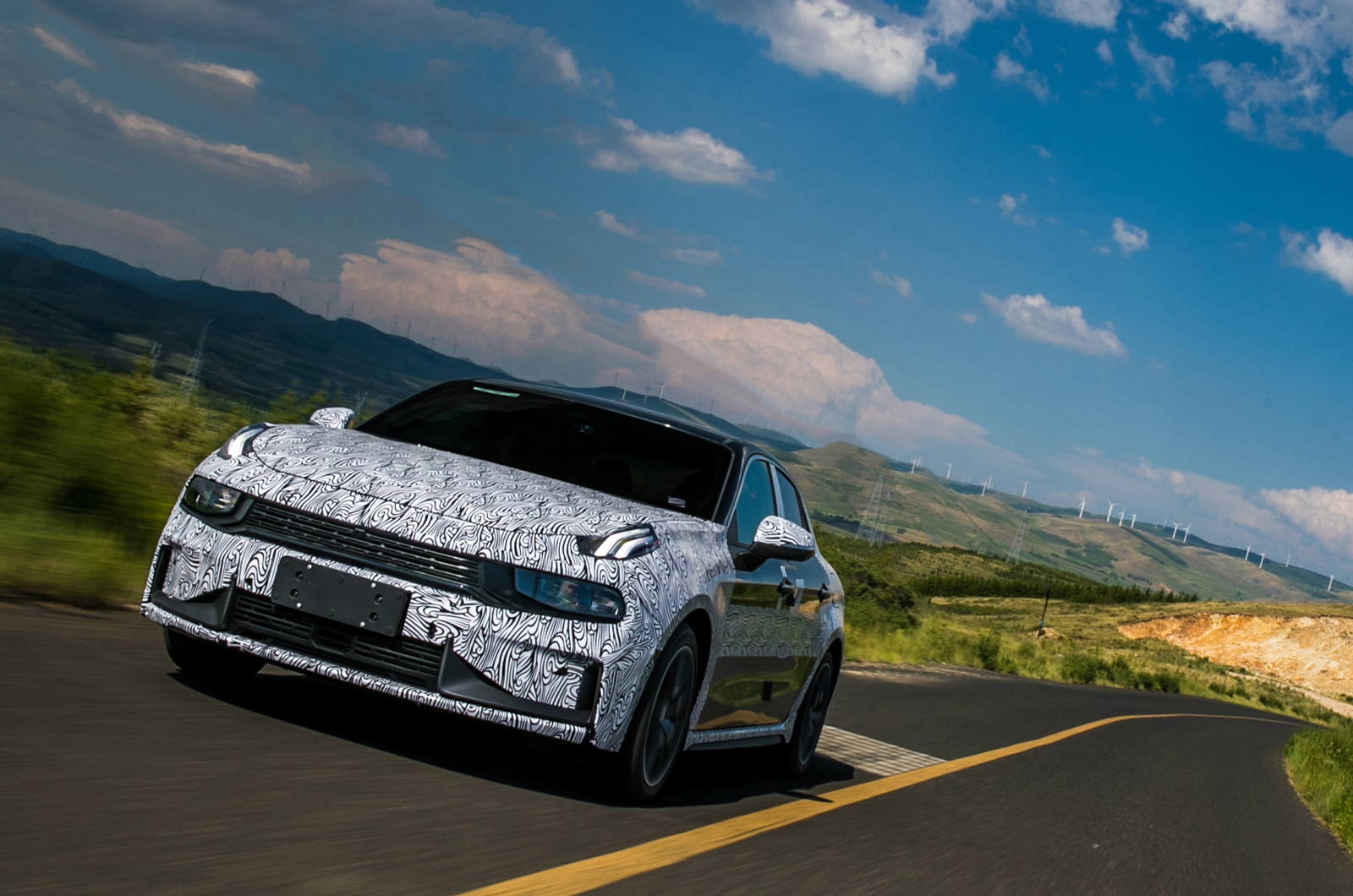 Although the photographed 03 is dressed in heavy camouflage, its design links to the 01 and 02 are clear. The car has a traditional four-door saloon bodyshape, demand for which remains high in China, the world's largest new car market.
When it goes on sale, the 03 will be offered for purchase or acquired via a contract. Unlike PCP deals, Lynk&Co's contracts are short term, like those used to purchase smartphones. Most of the car's sales are expected to come from this type of deal.
Although Lynk&Co is still a new brand, it has already received heavy demand for its models. When the 01 went on sale last year, Lynk&Co said it received 6000 orders in 137 seconds, setting a new world record for the fastest-selling car.
More content:
Volkswagen Golf GTI axed ahead of WLTP
New Hyundai i30 N Line launched
Source:: Autocar