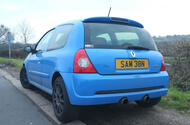 The 182 wears a thin layer of winter grime
The Clio is fast approaching full health – but that doesn't mean the work is almost finished
LATEST REPORT – scroll down for earlier reports
There's a stretch of road I like to venture down now and then in Hertfordshire that can really test a car's suspension.
It's a typical example of the neglected British B-road – as bumpy as an adolescent's face and cambers to the left and right with little consistency. Cars that are overly hard riding feel like they'll fall to pieces over this stretch, while those with a tendency to tramline will be tugged and pushed between the white lines like a ship in rough seas.
I've driven only a small handful of performance cars with a chassis polished enough to handle its challenging surface. Most have begged for smoother land, but a few, such as the Ferrari 488 GTB (in 'bumpy road' mode), McLaren 570S and Volkswagen Golf GTI, have surprised with unexpected suppleness. I should also mention the Porsche 944 cab I share with my old man, which works there thanks to a rubbery, yet sure-footed, ride.
This is my Clio's blog so you're probably expecting me to add the 182 to this list. Well, yes, I am. Kind of. I'll admit, the 182's ride, on its aftermarket-but-very-close-to-standard Eibach Proline springs and factory Cup shocks, can feel crashy – actually, make that very unrefined – at low speed, but wind it up and the setup begins to glide along, yielding a noteworthy level of composure and predictability.
It's for exactly this reason I'm still yet to order the Bilstein B14 coilovers I've been saving for since the dawn of man (see below reports). Maybe I'm getting old before my time, but I'm becoming increasingly fearful of losing the car's relatively comfortable ride. If the 182 rolled along that stretch of road like a conker on concrete, I'd drive it less. I know I would. So I've had a change of heart.
It's fair to say I've been inspired by a few good riding cars of late. My last long term test car, the Subaru BRZ, was the first to convince me that deft handling vehicles need not be harshly sprung. The latest was a less likely model, the Ford Fiesta ST-Line, which feels both agile and comfortable and comes in a package that has more in common with the 182 than you might first expect.
What is it that makes those cars so good to drive? I've determined that they both – but particularly the BRZ – have rigid structures that feel taut and firm, allowing for lower spring rates and more forgiving damping. I therefore believe the key to achieving my perfect fast road 182 (the target from report 1 of this blog) will be to stiffen everything apart from the springs and dampers themselves. That means uprated bushes, a front strut brace and a rear anti-roll bar, to name a few. I also have my eye on a faster steering rack.
What those of you who've been following the progress of this car may have now devised, is that I am barely any closer to the moving goal post that is my project finish line than I was last summer. But that's the life of a project car owner; you never correctly estimate the costs involved and you can bet you'll very much underestimate the time it'll take as well.
While I figure out where to next throw my hard earned cash I have at least got one fixed date in the calendar that demands I get the 182 to a semi-complete state: a track day. Yes, that's exactly the thing I said I wouldn't do with the Clio when I recommissioned it onto the road early last year. But the itch was too intense and my memories of last taking it on track (some four years ago) too positive to ignore.
So, yes, I'll be at Castle Comb in April, where I intend to give the well-worn Michelin Pilot Sport 3 tyres fitted to the car their final send off. I've promised myself I won't drive as hard as I used to on track and that the day will act purely as a chance to open the taps just a little bit. Thing is, the racesuit wearing devil on my shoulder thinks that sounds boring…
PREVIOUS REPORT
Weird, Clio 182 ownership, isn't it? One week you hate the car, the next you love it. It's how I've spent much of my time with the 182 and the past few months have been no different.
This week has been a good week. The car has moved on leaps and bounds since I last wrote about it, having undergone eye surgery to remove cataracts (aka restoration for its milky headlights), received a new carpet to cover the stripped boot and – this is the best bit – stopped flopping around on its front right.
If you haven't been following the progress of the 182's return to the road since the spring (see below reports), you won't know about my complaints for it leaning on its front right arch liner every time I take a left turn at moderate pace. The car has also felt slower to respond in left turns than rights, leading me to believe something was wrong with the suspension.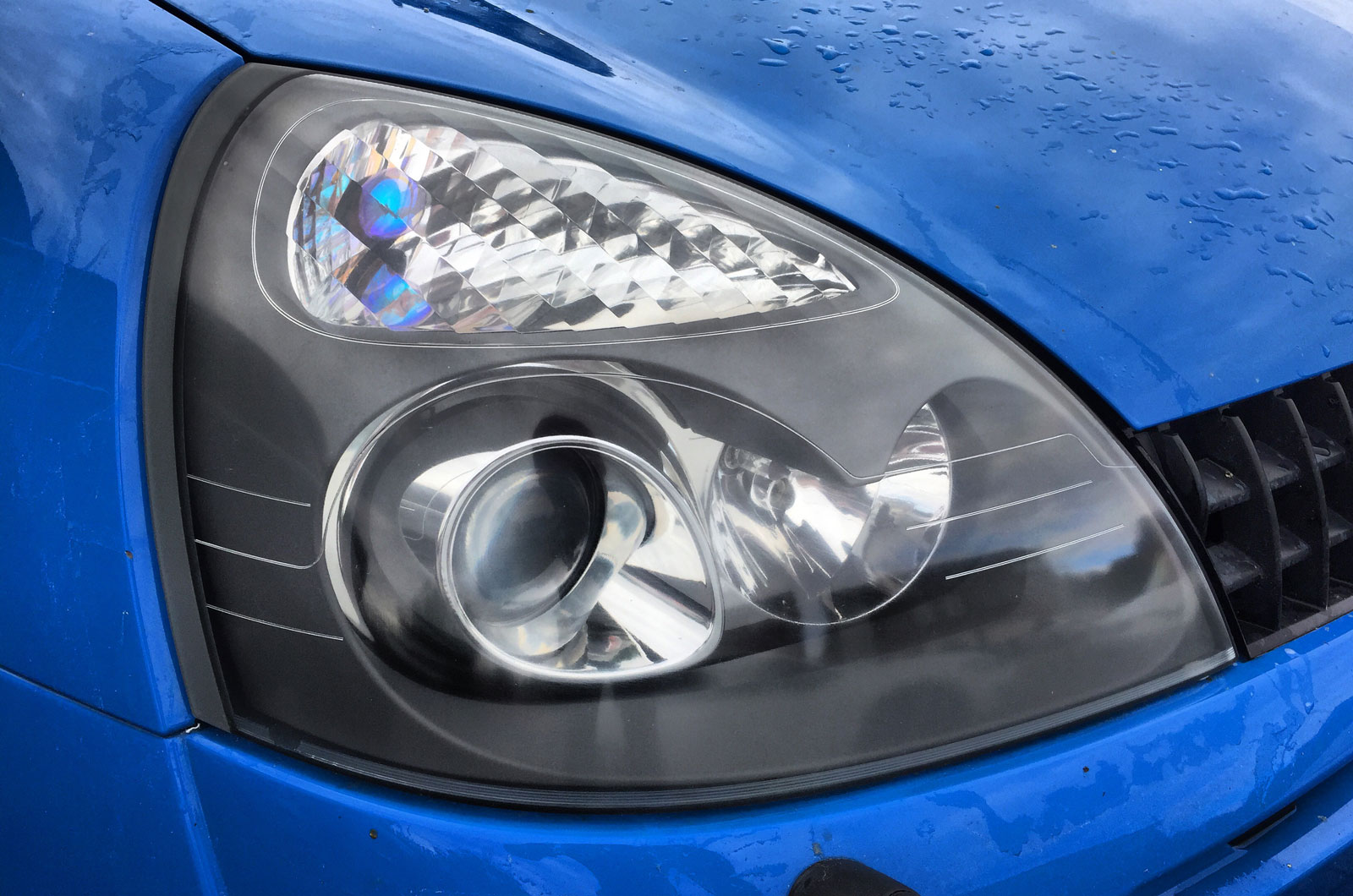 Good news is, it turns out I was wrong. I'm happy to report that the issue was far simpler than that – and that I am utterly useless at trying to diagnose car issues.
My 182's arch liner, while looking attached when parked, had managed to work its way loose when on the move. I'm not sure how, but new wear marks confirmed it was indeed moving and so needed to be held in place with additional support. Inspired by the race winners of Le Mans, I have fixed my car using cable ties and, low and behold, the scrubbing has stopped.
But what about the uneven response …read more
Source:: Autocar