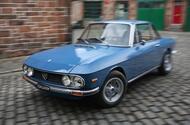 We travelled to Naples to buy a pale blue classic Italian coupé; now it's at home in Edinburgh, enjoying the unseasonable summer weather on new rubber
Scotland's commendable attempt at summer this year allowed a generous trimester of classic motoring, with plenty of chances to enjoy the Fulvia. The season began with an urgent change of footwear, though.
I'd been unhappy with the state of the tyres that came with the car, and a May shower unearthed a sobering lack of lateral grip in the wet. The DOT code embossed on the sidewalls revealed they were old enough to vote – perhaps not an uncommon situation on sparsely driven classics, but one that absolutely merits action. New boots aren't cheap, but neither is crashing.
Back in 1974, factory-spec rubber was the Pirelli Cinturato CA67, a symmetrical radial that's still available from classic tyre suppliers today. But also endorsed by Lancia in period was the Michelin XAS, more advanced than the Pirelli for its pioneering asymmetrical tread that was intended to increase directional stability and grip. It was the first production tyre rated to 131mph, so became a logical choice for racers, too. Michelin Classic still produces the XAS, but using an updated compound for enhanced performance – all of which sounded right for me.
A change in footwear also provided the opportunity to ditch the Melber Major alloys. They looked great in profile, but at 6in wide, they were otherwise far too butch for the delicate little Fulvia, and their 175mm-section tyres rubbed on the rear arches in extremis. I still had the original steel wheels – a full 1.5in narrower – so decided to have those repainted and fitted with the Michelins in 165mm width, complete with inner tubes.
After experimenting with pressures to balance low-speed weight against high-speed bounce, the steering was now far more useable when manoeuvring, yet cornering performance was really strong. The Fulvia's tiller is light much of the time, but weights up and becomes richly feelsome when cornering hard. Despite the engine being stranded beyond the front axle, the more sympathetically located gearbox helps with weight distribution, and understeer is extremely well contained. Vitally, wet-weather confidence was also restored.
The steel rims look almost comically skinny from the front, but that's how Lancia chose to make them, back when wheel design prioritised engineering over aesthetics. In fact, I'm becoming an advocate of wheel-arch overhang. Look at a Jaguar E-Type directly from behind – or, for that matter, an X100 XK8. There's just something dignified about that stance.
That's not to say the repainted steelies don't look good from side-on. I think they really do: I've a lot of time for nicely patterned steel wheels. And that's the kind of phrase that leaves you talking to yourself at parties.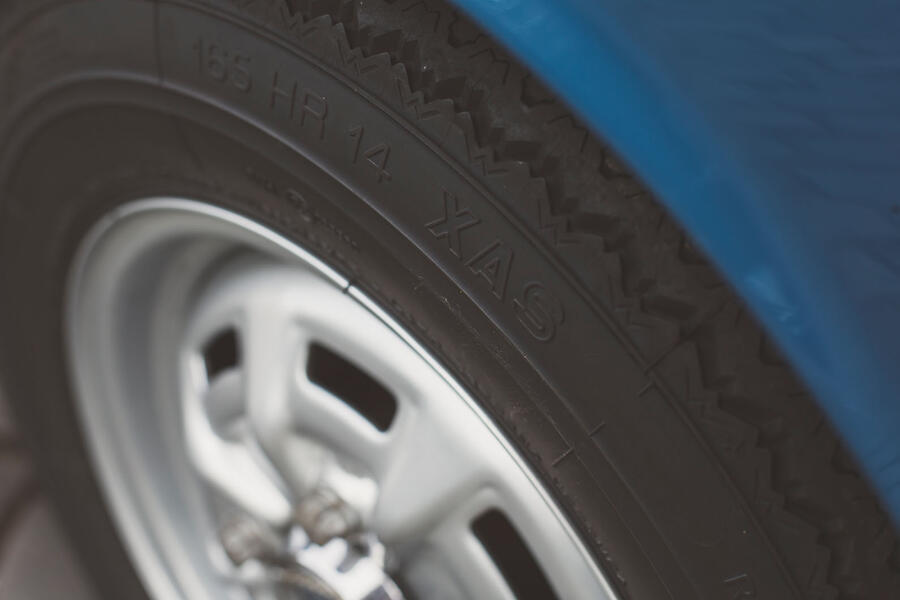 The summer's other significant (and significantly cheaper) transformation was to switch to hotter-running NGK spark plugs, changing from 7 to 6 on the heat range. The previous plugs fouled too readily for mixed road use as opposed to a diet of high-revving hard-charging. I don't spare the engine when out in the sticks, but living in a city centre brings certain limitations, so best do what's needed to keep it running sweetly.
Which brings me to another point. The Fulvia is fun to drive everywhere. In town, I'd rather be in an autonomous EV than most modern performance cars, which make urban sorties a chore more than a pleasure. But even gliding through traffic at low speed is a pleasure in the little Lancia. The tightly packed ratios mean the gearstick keeps you busy, the engine sounds great, the goldfish-bowl glasshouse gives brilliant all-round visibility and it could park in a matchbox. I can see why people drive their classics to B&Q on a Sunday.
When we've broken free from Edinburgh City Bypass, though, there have been some wonderful trips this summer, bookended with two great Scottish shows. The sprawling BVAC Classic at Thirlestane Castle in June was flush with Lancias, while early September's Bo'ness Revival somehow packed 430 classics into its top field while period racers hammered past on the hill climb.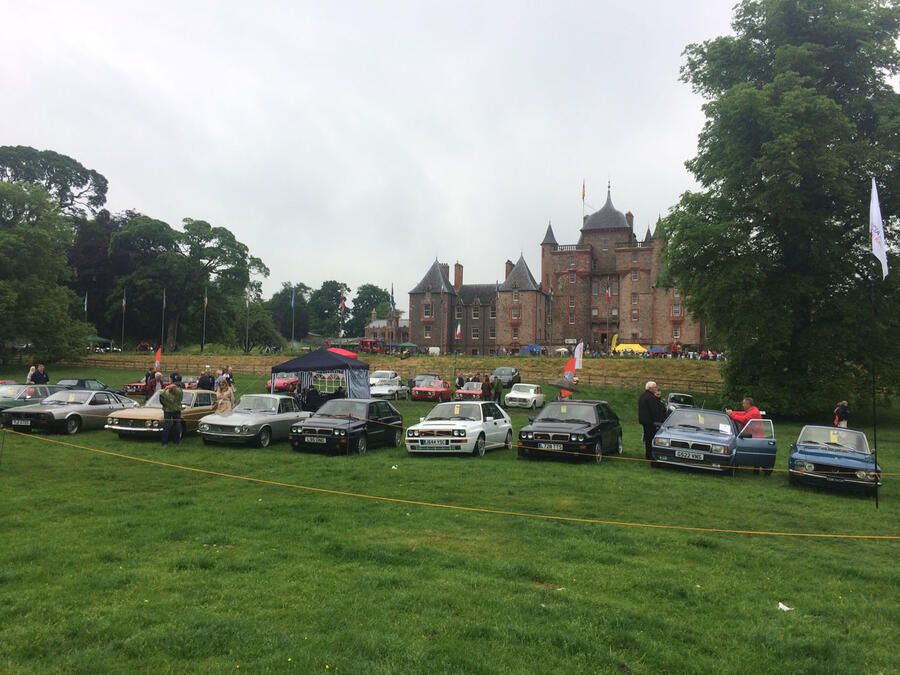 But the best drive of all was on the familiar route to my hometown of Hawick on a cloudless midsummer's afternoon. It's a 55-mile journey whose meandering path through the rolling hills of the Scottish Borders wildly exaggerates the straight-line distance, and is all the better for it. Fast sweepers dominate the stretch from Middleton Moor to Stow, then a tight, writhing backroad links from one A-road to another before a sublime stint that briefly traces the serene River Tweed before turning south towards Hawick.
With the window down and bone-dry roads largely to myself, it was a chance to wind up the tuneful 1298cc V4 and let those new tyres do their work on challenging, cambered corners, flitting between bright sunlight and leafy shade as we went. Easy-going steering, a lubricous gearbox and a blip-friendly throttle go a long way on days like these. After a grim winter, it was a much-needed throwback to the Fulvia's former life in the Campanian sunshine.
It's nice that the car has been appreciated by others, too. Ian Callum was one of many to say pleasant things about it at a Jaguar-sponsored event near Glasgow in June. But even combustion-agnostic petrol-dreads seem to enjoy the car's aesthetic. "Is it a Ferrari?" one asked in Edinburgh. "Oh no," I replied, "It's much better than that…"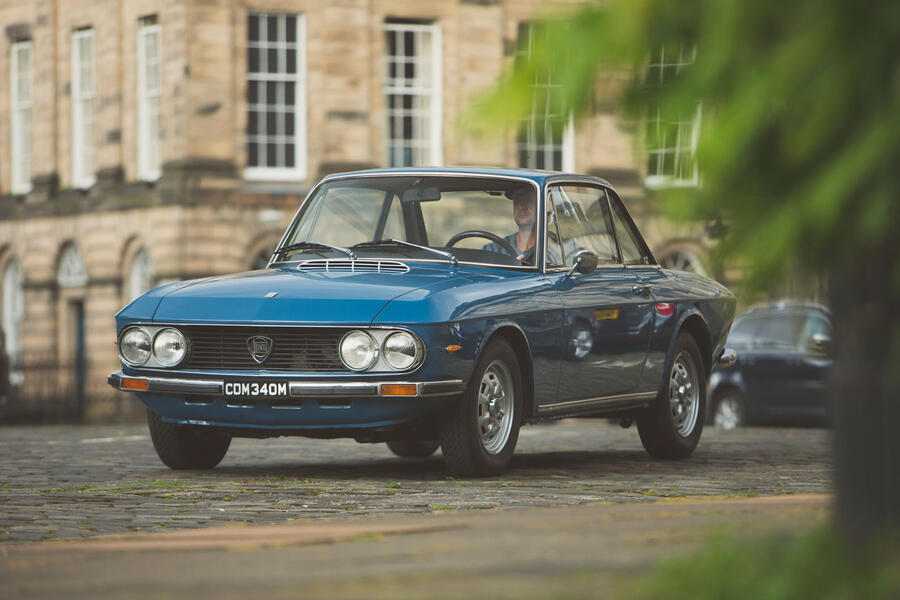 Getting the Fulvia ready for UK roads
Having imported the Lancia Fulvia from Southern Italy late last September (read the first report on that below), the pressure to get it UK-registered was off – with winter creeping in, I had no intention of driving it for several months.
The red tape itself wasn't too onerous. I had to let HMRC know I'd imported it within 14 days (even though no VAT was due) and then it was a matter of applying for UK registration …read more
Source:: Autocar